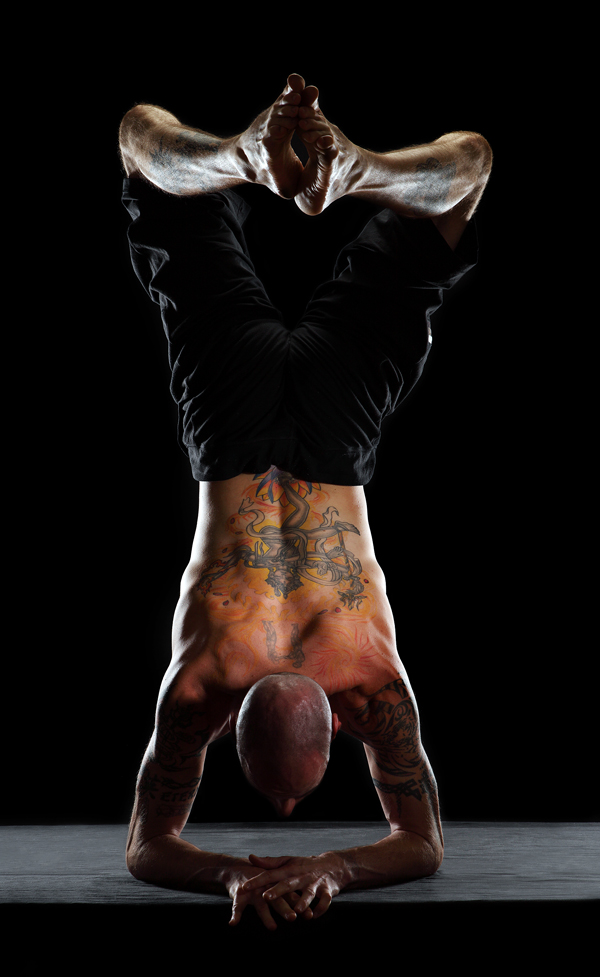 One of the best ways we unwind is taking a yoga class at our beloved Equinox gym in Lincoln Park Chicago, so we couldn't be more thrilled with their latest addition –Flow Play. The class is all about combining restorative yoga movements with music and how it can enhance your zen-like practice.
The class was the brainchild of these fitness stars and co-created by Derek Beres, (a multi-faceted journalist, DJ and yoga instructor, and Creative Director of the Tadasana Festival of Yoga & Music and Equinox instructor since 2004), and Philip Steir, (a three-time Grammy nominated musician, remixer, composer and producer who played drums with the band Consolidated). "Flow Play was designed for yogis at all levels — especially practitioners who are eager to try something new," said Beres.  "Thanks to constantly changing asana and playlist sequences, new monthly themes, and an unlimited music palate that can include traditional Tibetan music, Indian folk, house, ambient and global beat fusion curated intelligently into the hour, no two Flow Play classes will ever be the same."
There are two Flow Play classes to choose from, Flow Play: Vinyasa is more energetic and athletic form of yoga with constant sequence changes, while Flow Play: Restore is much slower, allows you to get into stretches deeper and focus more on your breathing. Give the class a try for free at the comfort of your own home with an audio version of the class by co-creator Derek Beres before hitting the gym for the real deal.
Check out the class at Equinox in Chicago, as it's available at all four locations including Highland Park, Gold Coast, Lincoln Park, and Loop. For more information about Flow Play or any other classes, or to look for more locations nationwide like New York, Los Angeles, Dallas, and soon-to- be Boston, please visit www.equinox.com.
*Photo of Derek Beres, c/o Equinox Fitness
Shop yoga pants!