Video: Dubai – Chicago O'Hare EK235 – EK236 Boeing 777
A behind-the-scenes look at our flight from Chicago O'hare to Dubai!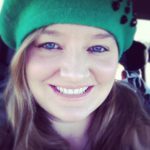 Melissa Maynard is the editor-in-chief of Factio Magazine, founded in 2002 featuring fashion, beauty, luxury events, travel, and art. When she's not traveling, she's renovating her Craftsman bungalow with her husband and enjoying life in Chicago with their three kids. She has written for the Chicago Tribune and her articles have appeared in Glam.com, Bliss.com and MSN Arabia. She has been quoted as a fashion expert in Refinery29 and Racked.
Related Posts
Comments
comments