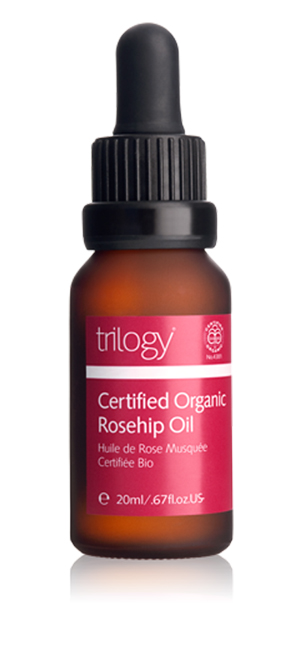 On our quest for a healthier 2014, we've attended more yoga classes in the month of January than all of last year. While it's important to take care of our minds, one of our biggest priorities is to not only pay attention to what goes into our bodies with wholesome organic food, but what goes onto our skin. One company in particular has caught our attention with their incredible organic beauty products. Trilogy, which launched in New Zealand in 2002, is one of the leading international companies on the market. Here's a look at some of their best products which can be purchased at Whole Foods Market while you're stocking your fridge for convenient one-stop shopping. Lucky for you, Trilogy beauty products will go on sale at Whole Foods from February 7 – 9th!
Balancing Gel Cleanser
One of our toughest issues we have with finding the right cleanser is finding one that doesn't dry our skin out. With Triology's Balancing Gel Cleanser, we've finally found one that works. The purifying witch hazel and willow bark extracts gently clean the skin without stripping it of our natural oils, while aloe vera and cucumber helps to refresh, and honey and echinacea balances.

Gentle Facial Exfoliant
One thing we've learned from getting regular facials is that using a gentle exfoliant weekly is key to sloughing off dead skin cells to reveal new and gorgeous skin. This product removes surface debris and improves skin clarity to make for that perfect glow.

Balancing Face Lotion
We love a face lotion that's light, but that gives optimal nourishment to the skin. This lotion is jam-packed with organic goodness like their special ingredient Rosapene that combines the rosehip oil with other powerful antioxidants like Avocado, evening primrose and calendula, vitamin E, green tea and Ginkgo extract.

Very Gentle Calming Serum
What yoga does for our mind, this unique product does to our skin. It soothes the weakened skin barrier and calms fragile and irritated skin, delivering nothing but peace and comfort. If power comes in a bottle, this product is it. You'll come out with fewer lines and wrinkles for a you that's even better.

Rosehip Oil Antioxidant Plus
One of our favorite skincare products from the Trilogy line—this facial oil is packed with potent super antioxidants and those wonderful essential fatty acids. Not only is it great for all skin types, this oil is perfect for helping to repair prior skin damage from the past, while protecting your skin from future damage. This product is certified organic and natural and improves skin tone, elasticity, fine lines and wrinkles leaving you with gorgeous radiant skin.
Learn more about Trilogy beauty products here. To find a Whole Foods Market near you, click here.