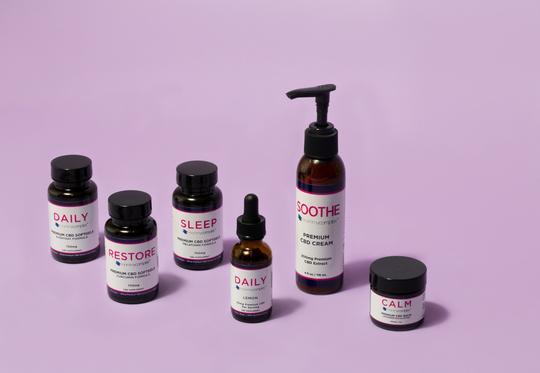 The moms (and scientists) over at mommy complex understand how hard it is being a parent, which is why they created a slew of products to target the specific pain areas you think about most. Mommy complex started as a way to bust the myth of the superpower mom―allowing women to be who they are in the moment. These THC-free CBD products are derived from US-grown industrial hemp. Here are just some of the products we can't get enough of.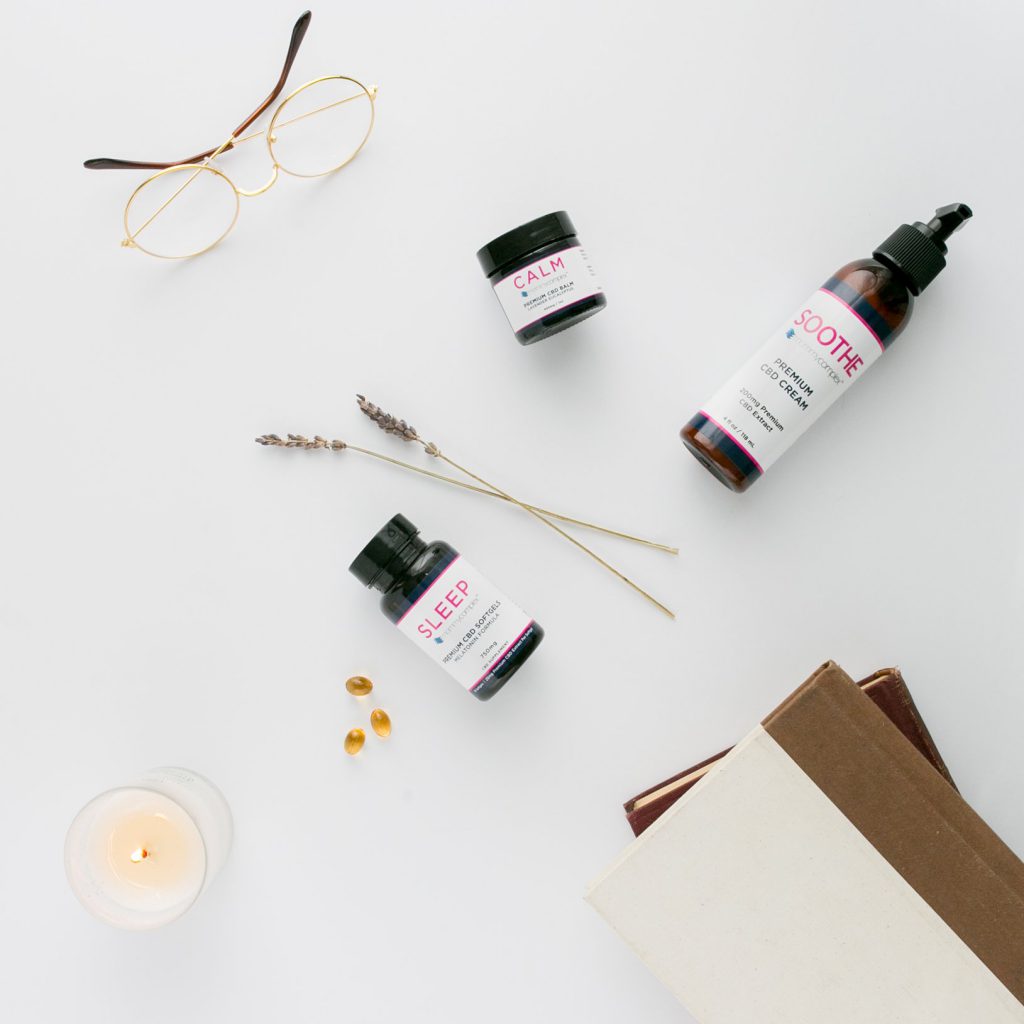 Hemp CBD Edibles
The CBD edibles come in three distinct bottles. The DAILY softgels are for those looking for overall wellness. The RESTORE capsules are for those that are looking for natural pain relief as it contains curcumin. This natural anti-inflammatory has 25 mg of CBD extract and 10 mg of curcumin and is great for pain relief including menstrual cramps. The SLEEP formula mixes CBD extract and melatonin, giving you a perfect night of sleep.
CALM Balm
One of our favorite items from the collection, CALM Balm is the perfect ending to a long day, whether chasing the kids or on major deadlines at work. Featuring organic eucalyptus, lavender, and phytocannabinoid-rich hemp oil, you'll feel a complete sense of balance. The cream can be placed wherever you feel pain.
SOOTHE Cream
If sore muscles are what you need to soothe, then pick up a bottle of SOOTHE Cream. This CBD induced lotion features menthol and organic essential oils and phytocannabinoid-rich hemp extract.

All products are created in an FDA-registered, GMP-compliant facility and you can even check out the quality for yourself by scanning the QR code from every product or by checking out their lab results.
To learn more about mommy complex, visit mommycomplex.com.