Gucci celebrated GucciGhost—a collaboration with Brooklyn-based graffiti artist Trevor "Trouble" Andrew recently in Chicago. The luxe-meets-streetwear collection launched during the women's fall 2016 runway collection and features ready-to-wear, shoes, handbags and even tech accessories. As guests noshed on lobster rolls and sipped champagne, we spotted the artist autographing everything from handbags to shoe boxes.
The collaboration started a bit by accident and some gumption on the artists part. In 2012, former snowboarder Trevor "Trouble" Andrew needed a Halloween costume, so he did what any stylish artist would do—threw on an iconic heavily logo'd Gucci sheet with two eye holes cut out and was on his way. After that, the artist became obsessed with putting the iconic designer logo on everything from old TV's to vintage jackets, even posting on Instagram, "I'm going to push this idea until Gucci either sues me or hires me," he said. And, hire him they did. His first collection was featured in Gucci's cruise and men's wear runway shows.
Here's just a few items we can't wait to scoop up.
Rihanna in GucciGhost Tote
Save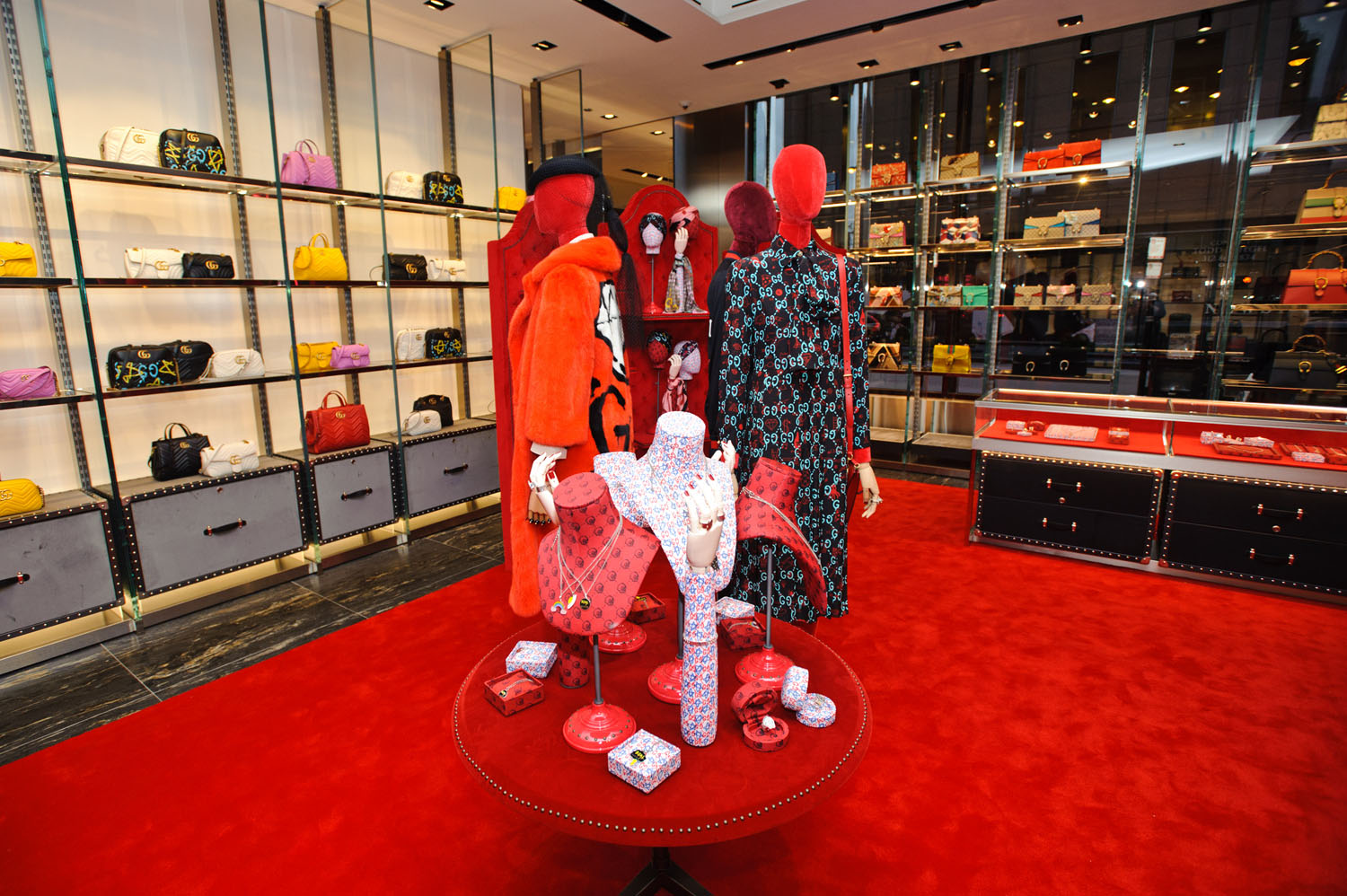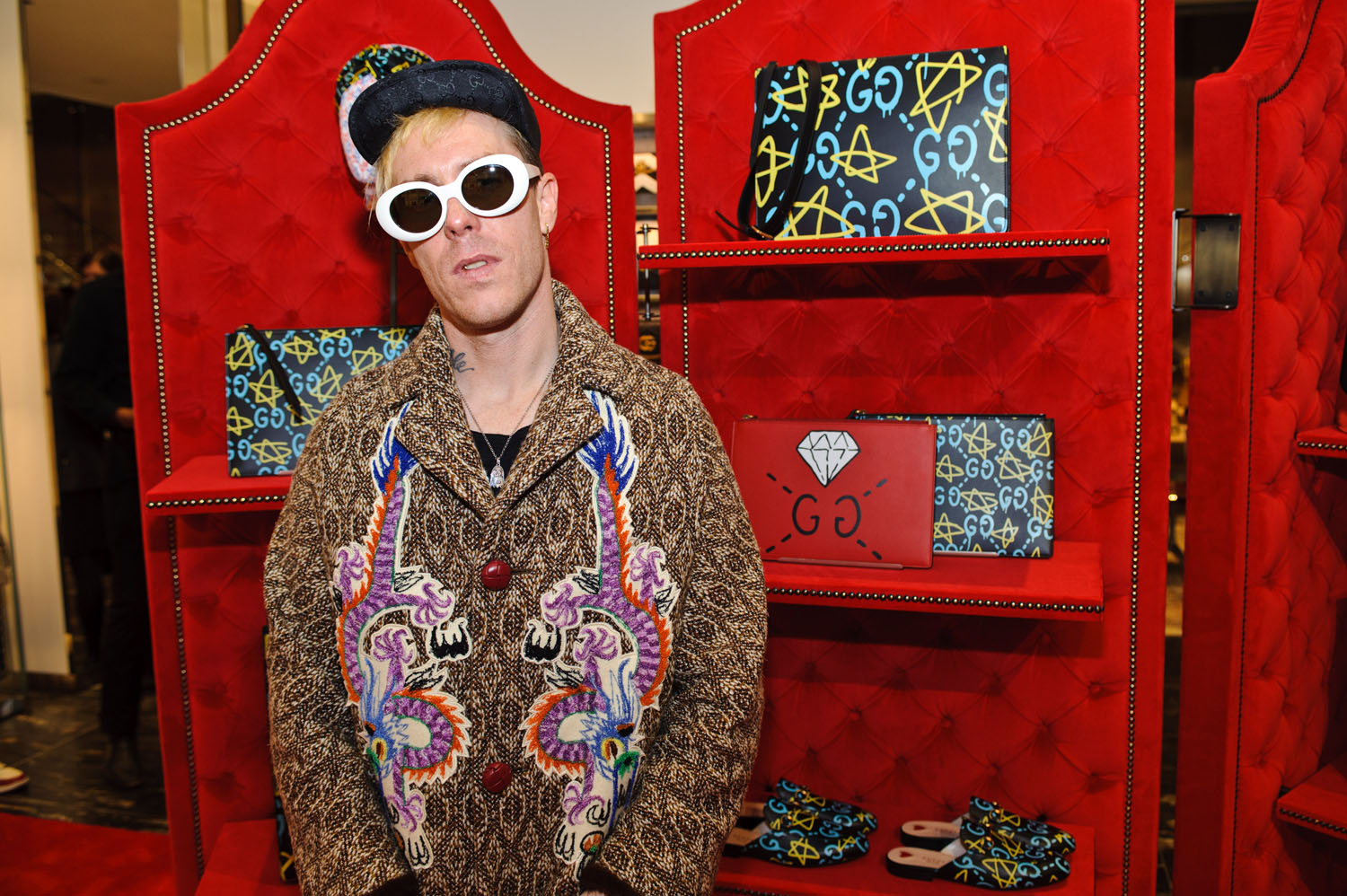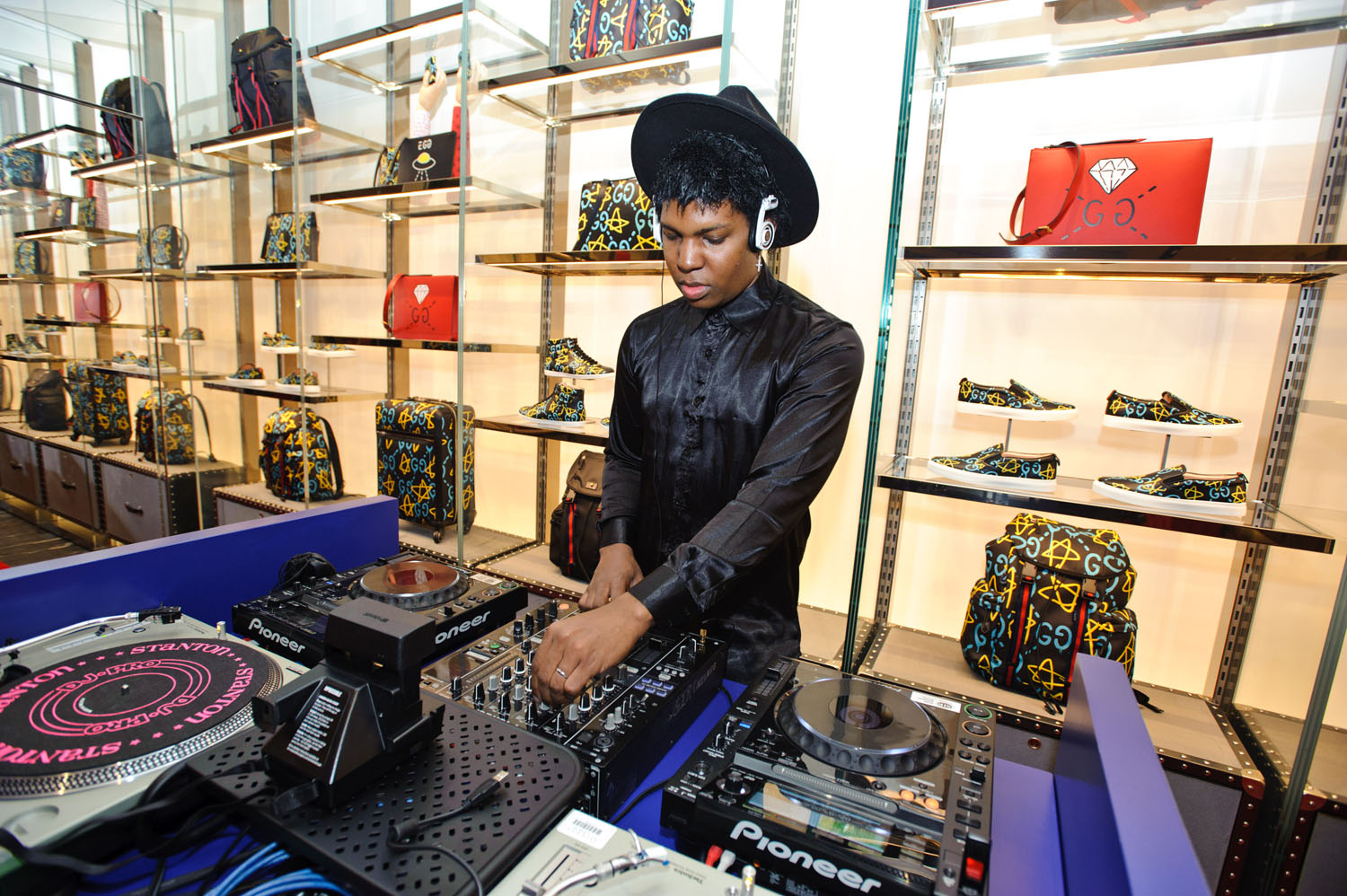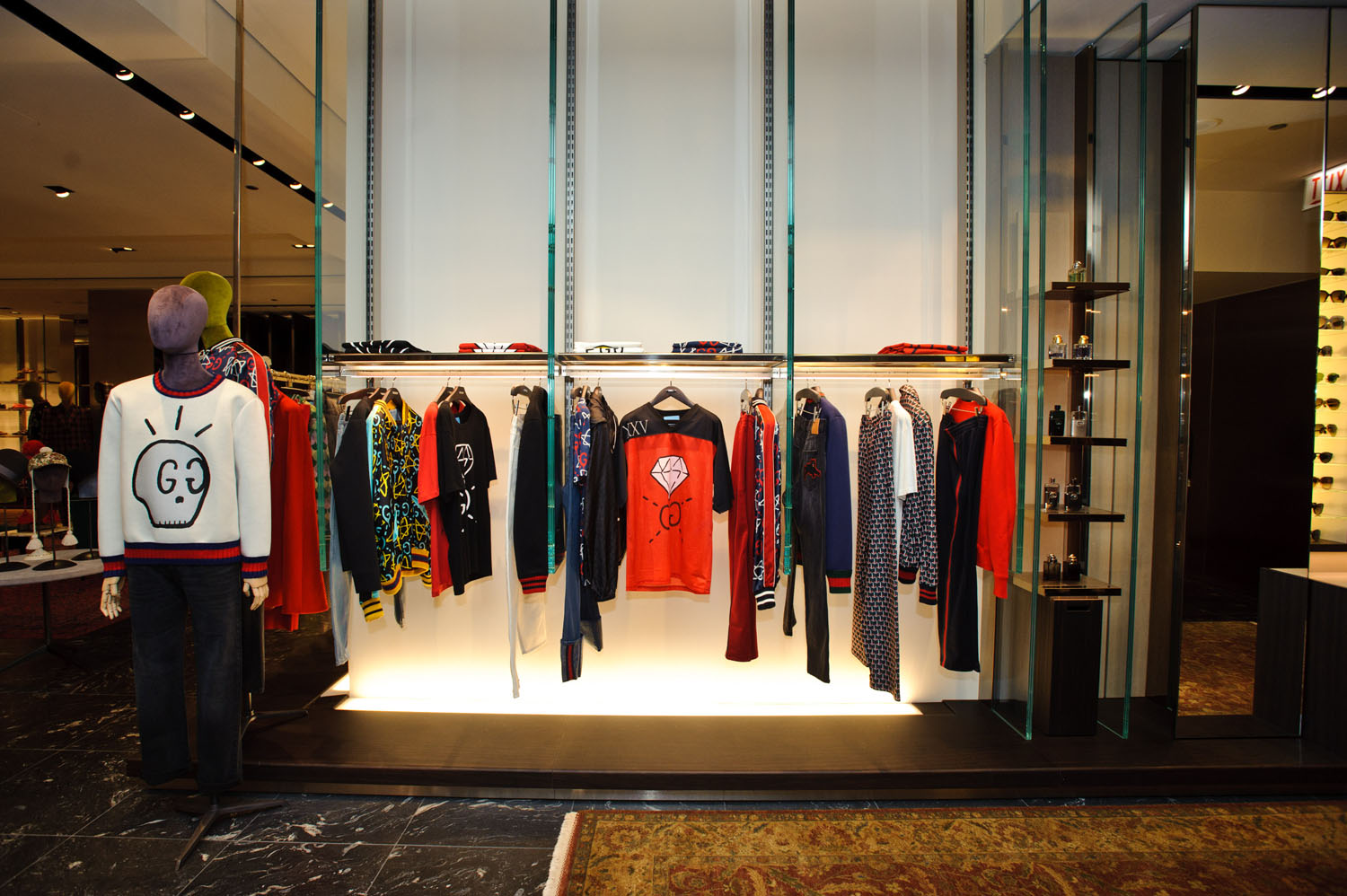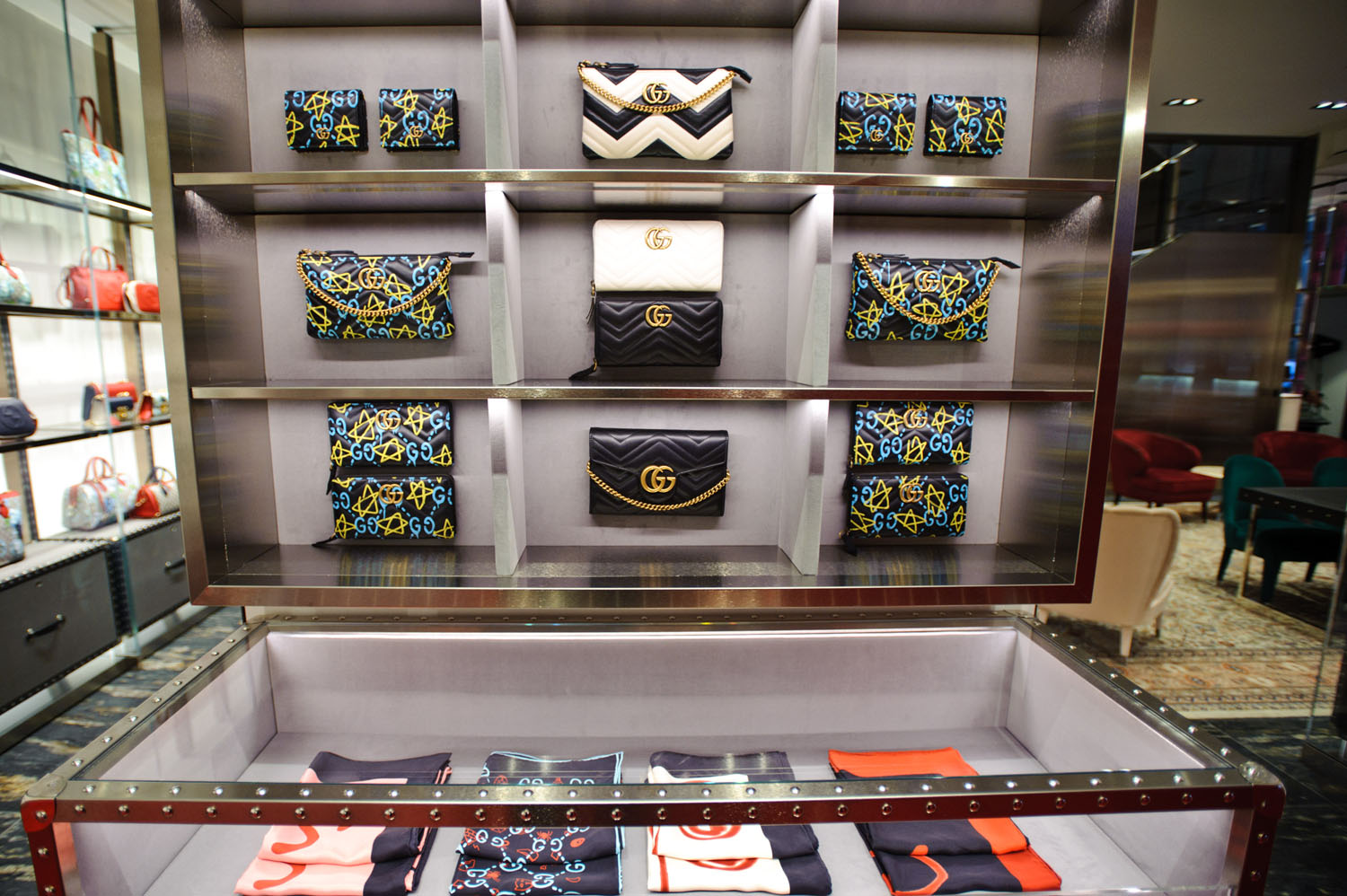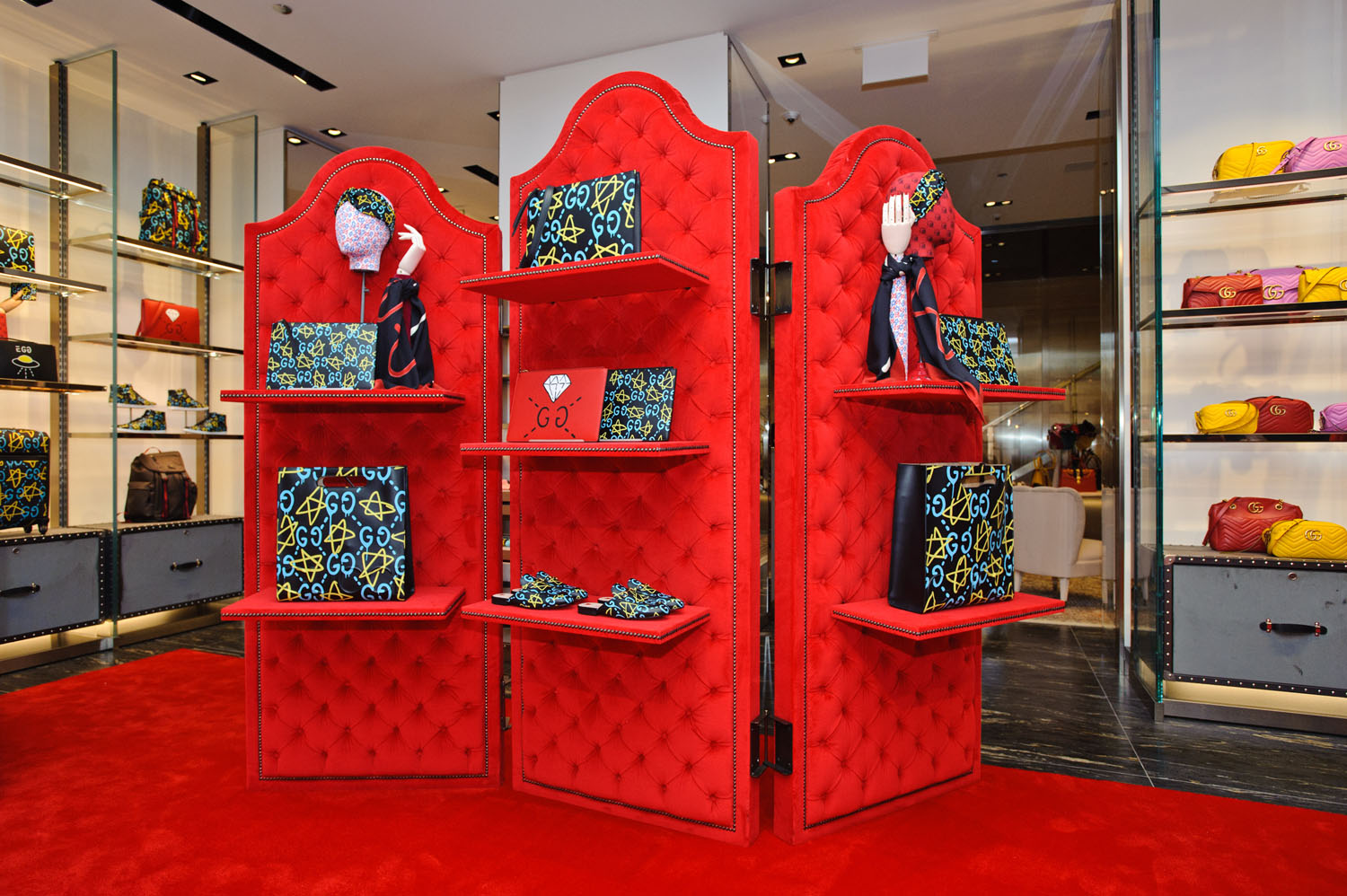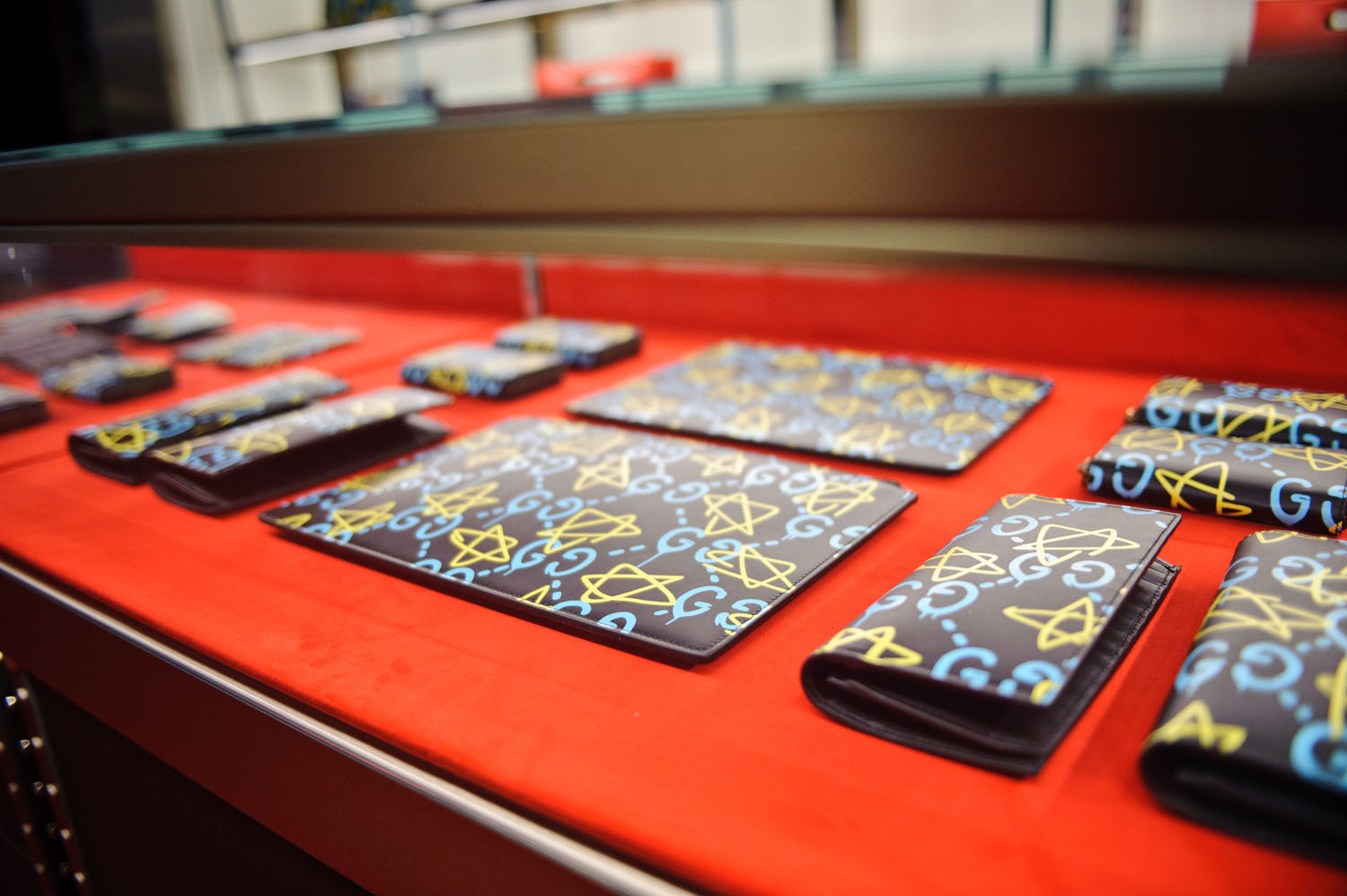 Save
Save
*Images courtesy of Gucci
Save
Save
Save
Save
Save
Save
Save
Save
Save
Save
Save
Save
Save
Save
Save
Save
Save
Save
Save