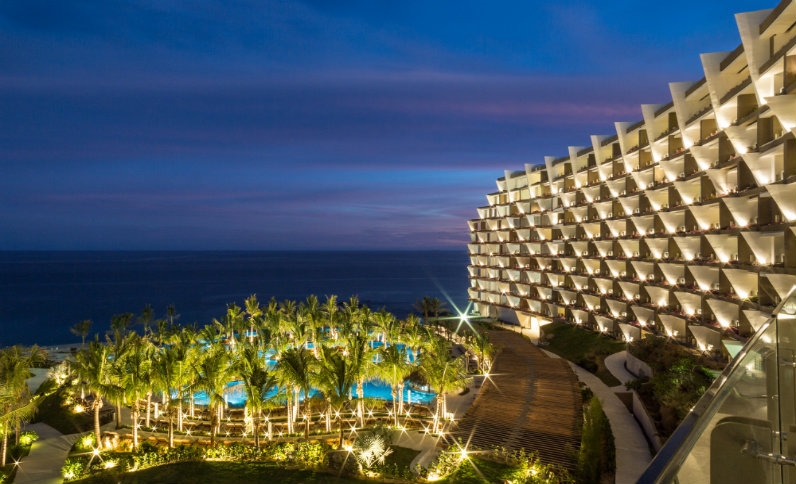 The Grand Velas Cabo All-Inclusive Resort is a place of luxury and every guest will find themselves enjoying the breathtaking views of the ocean from anywhere on the property. The suites are extraordinary as well as spacious, and guests can choose the one that will best fit their dream vacation. The Ambassador Suites include spectacular terraces, while the Ambassador Pool Suites feature a private pool. Those are only two of the numerous suites that are available, so everyone will be able to find one that will suit their needs.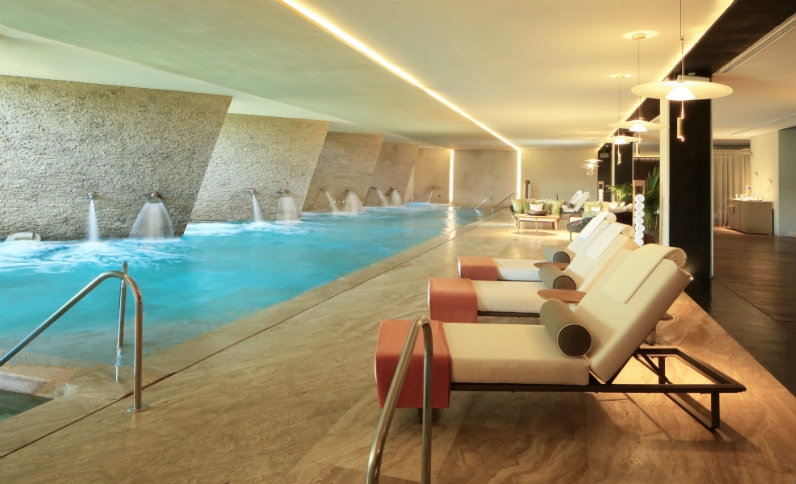 Before Your Massage Indulge in the Hydrotherapy Ritual
All guests will want to visit the spa so that they can indulge in many of the amazing treatments that are offered. Some guests will be happy with the massages, facials, or other body treatments, but most of them will want to participate in the personalized hydrotherapy ritual. This treatment includes these seven different steps: sauna, steam with chromotherapy, ice room, sensory shower, polar pool and jacuzzi, thermal lounges and a sensation pool with variations that include cascades, bubble bed, multisensory jets, bubble geyser, and warm pool.

Experience a Michelin Star Restaurant
After a full day at the spa, everyone will want to experience a meal filled with delicious cuisine at one of the on-site restaurants. While all the restaurants are phenomenal including Frieda where you can splurge on a $25K taco, we couldn't stop raving about Cocina de Autor, which is one of the few privileged restaurants in Cabo to be helmed by a 2-star Michelin chef. Dinner at Cocina de Autor begins at the bar with a wonderful cocktail and then guests are led to their table where they will enjoy an eight to ten-course gourmet meal. This meal is from their tasting menu and each course will be even more delectable than the one before.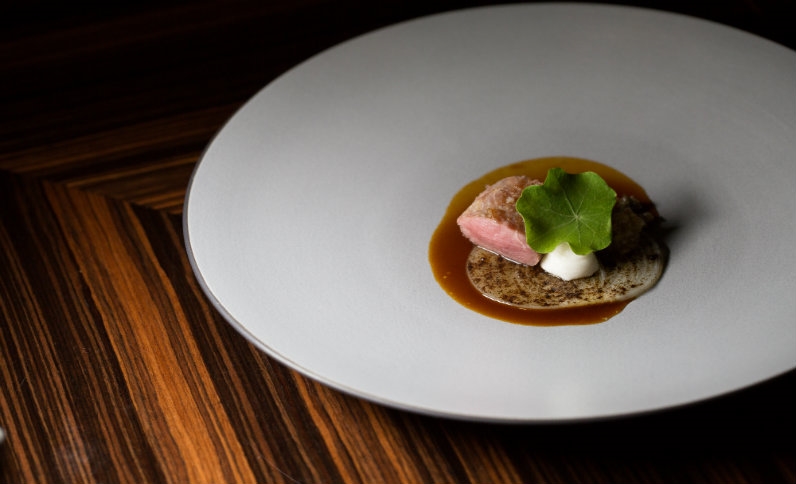 Over at Cabrilla, guests can satisfy their hunger after spending hours at the pool with a dish prepared with freshly caught seafood. This restaurant is a little more casual than Cocina de Autor, but that doesn't mean that the food isn't just as fantastic. Once everyone is finished with their main meal at Cabrilla, they will want to indulge in a little of the restaurant's ice cream for dessert.

Picnic in Paradise, Brunch out at Sea or Enjoy a Whale Shark Encounter
There is so much for people to do when they are staying at the Grand Velas Cabo All-Inclusive Resort and most of it is unique from other resorts in the area and around the world. Guests can experience a picnic out in paradise or they can board a boat for a delicious brunch out at sea. No one will want to miss watching a movie or two under the stars, but some guests will prefer the romance of snuggling while stargazing under the nighttime sky.
Of course, there are also adventures to be had at the Grand Velas Cabo All-Inclusive Resort and guests can zip line under the moon, learn how to surf, participate in an Arctic Cat Baja Sur experience, and have fun on a whale shark encounter. The possibilities at this resort are endless and guests can create the experience that they want to have while they are there.
Everyone must visit the Grand Velas Cabo All-Inclusive Resort during their next vacation. Of course, everyone will have such a wonderful time when they are there that they may decide that they will never vacation anywhere else in the future. There's nothing wrong with that because after all, you might as well enjoy paradise when you find it.