About Us
---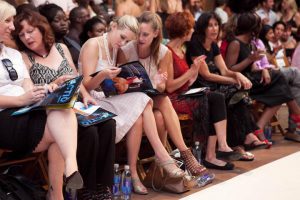 Factio Magazine (www.factio-magazine.com) is a lifestyle destination showcasing the world's most talented designers, beauty products, international fashion shows, high-end events, store openings, luxury products, galas and luxury travel. Check out Factio Magazine for hot trends, hip people, and amazing events.
Who We Are  
Melissa Maynard is the editor-in-chief of Factio Magazine, founded in 2002. She has written for the Chicago Tribune, BravoTv's The Lookbook, Glam.com, Bliss.com, and TravelInsiderMagazine.com and has been quoted in Refinery29 and Racked.
Work With Us
If you have ideas and would like to see what we can offer, contact info@factio-magazine.com. For editorial opportunities, please contact maynardm@factio-magazine.com. For partnerships and marketing opportunities, please contact kerchh@factio-magazine.com.
Factio Magazine/www.factio-magazine.com
Twitter @factiomagazine 16.5K
Instagram @factiomagazine 8.5K

Website Statistics
Monthly Unique Visitors 59,756
Page Views for past 30 days 62,328
Reader Demographics
Demographic: 80/20 women/men, young professionals interested in fashion, beauty and luxury travel.
80% United States, 8.5% United Kingdom, 8.1% Canada, 3.4% Other Countries
*Google Analytics
In the News
Melissa Maynard in Racked | Chicago Fashion Pros On Binge-Worthy Series and The Perfect Saturday in Chicago
Henrique Kerch in BizBash | Factio Magazine Fancies EnVent and 4Art Inc.
Factio in BizBash | Factio's Bowler Hat Art Party Celebrates Artropolis Opening Night
Melissa Maynard in Refinery29 | Don't Look For Uniqlo In The Midwest — Here's Why
Factio in NowYouKnowEvents | nowYOUknow Rocks with Art Rocks
Factio in RunwaytoRetail | Target Bullseye Bazaar
Candid Candace | Pottery Barn Opening
Refinery29 | Meet 7 Awesome Chicago Dads — & Their Even Cooler Kids
The Red Tricycle | Meet 10 Cool Dads in Chicago
Racked Chicago | Little Nutcracker Fans on What They'd Wear to the Land of Sweets
The Gloucestershire Echo |  Cotswolds work their magic on two travel writers from Chicago