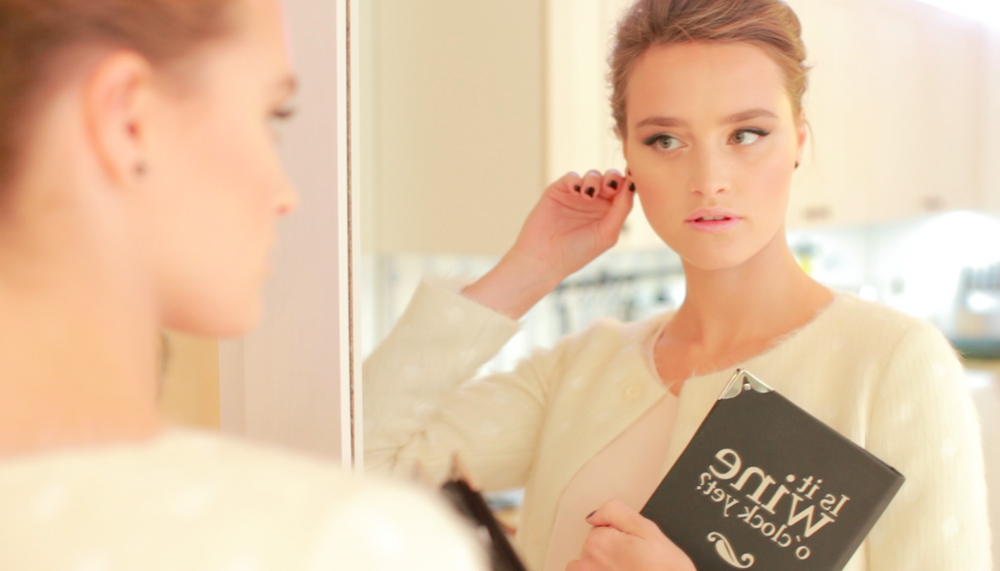 Up-and-coming designers are the reason we do what we do. The pure creativity gets us excited for each season when new and unique pieces are introduced to our team. That much can be said for KUMA clutches by designer Mari Ojasaar. Her book-clutches are fun, whimsical and keep us loving fashion with phrases like "Is it wine o'clock yet?" and "In order to be irreplaceable, one must always be different" said by Coco Chanel.
The clutches are made from premium leather and each one is handcrafted to tell a story. Do you have a quote that speaks to you? Each KUMA clutch can be personalized to your needs making it the perfect gift to yourself! Meet the designer, Mari Ojasaar, behind these incredible book-clutches and see how she came up with the idea, a look at how they create each clutch and find out about their Kickstarter campaign which ends February 9th! Take a look and support the next incredible designer!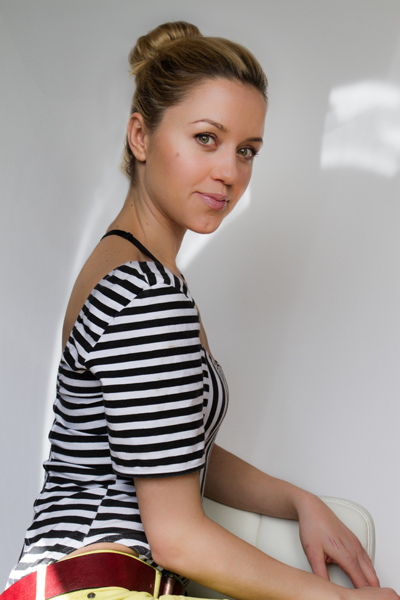 Designer Mari Ojasaar of KUMA clutch
FACTIO MAGAZINE: How would you describe yourself as a designer?
MARI OJASAAR: It must have been about 10 years ago when I came to a realization that anything I do from this point has to resonate with my spirit and nourish my passion for creativity. This led me to some deep soul-searching. I traveled quite a bit and experimented with various artistic disciplines. All experiences that I gained are reflected in my designs, be that learning abstract art from street artists in Bali or seeking inspiration from the creative professionals in Sydney. As today's fashion world is mainly about volume and less about celebrating uniqueness, I am always striving to make the ordinary look extraordinary in my own original way. It is safe to say that my life is my art as much as art is my life.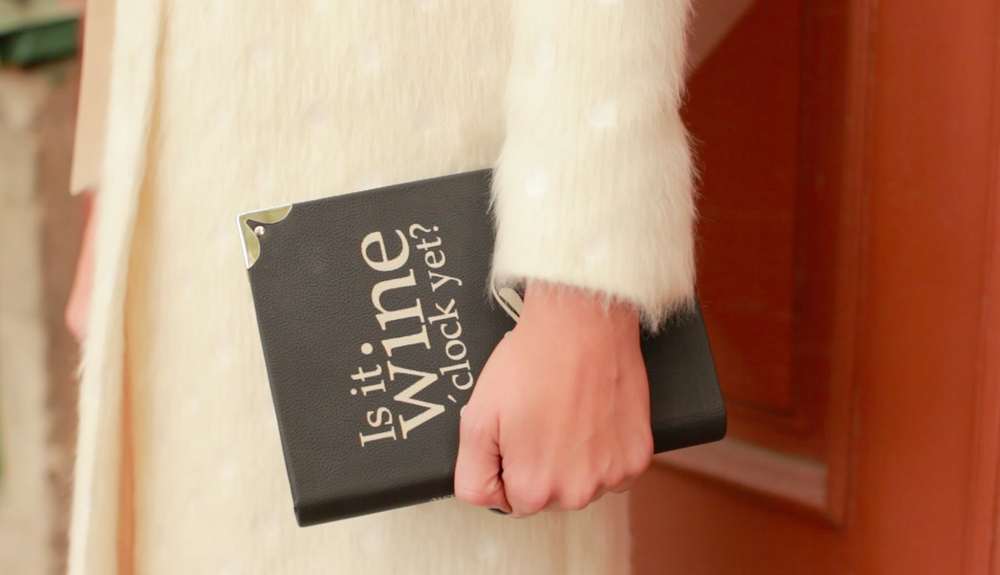 FM: Tell us about your KUMA clutches! How did you come up with the concept?
MO: It all happened when I decided to leave behind the busy city life. I moved to an old farmhouse deep in the forest. For an artist, being out there in the wilderness presents a virtually unlimited source of inspiration and ideas. This is where I found my love for vintage design – things that could stand the test of time and be passed over to generations to come. One day, I was traveling through the forest to a nearby town, I felt uncomfortable wearing my fashionable city clutch. It was then when it struck me that this wild environment calls for more suitable clutch design. Something that would combine my newly found love for vintage design with the simple practicality of a women's clutch. I started looking around at the old house for ideas. There is one thing that almost every old house has in common – plenty of old books. That very same night the first KUMA clutch prototype was born. It was made by sewing together a recycled cloth bag and the covers of an old book. About seven prototypes later and some lessons in leather craft, I came up with more mature and sustainable clutch design that is now the basis of the KUMA book clutches that we recently launched.
FM: Give us an insider look at what it takes to create each clutch.
MO: It all starts with finding a suitable leather for making the clutch. There are a lot of leather types and colors to choose from nowadays. All KUMA clutches are handmade from carefully selected premium leather, making the cleaning and maintenance easy and safe. The leathers we use enable us to apply esoteric colors that truly impress. But the real uniqueness of the KUMA design resides in the clutch covers that can be personalized with custom engraved quotations. This enables its owner to establish a special relationship with the clutch, making it much more than yet another accessory. As letters don't blush, everyone is welcome to express with confidence. As someone wearing KUMA clutch enters the room, people find it impossible not to notice. In many cases, KUMA design has turned out to be a nice conversation starter.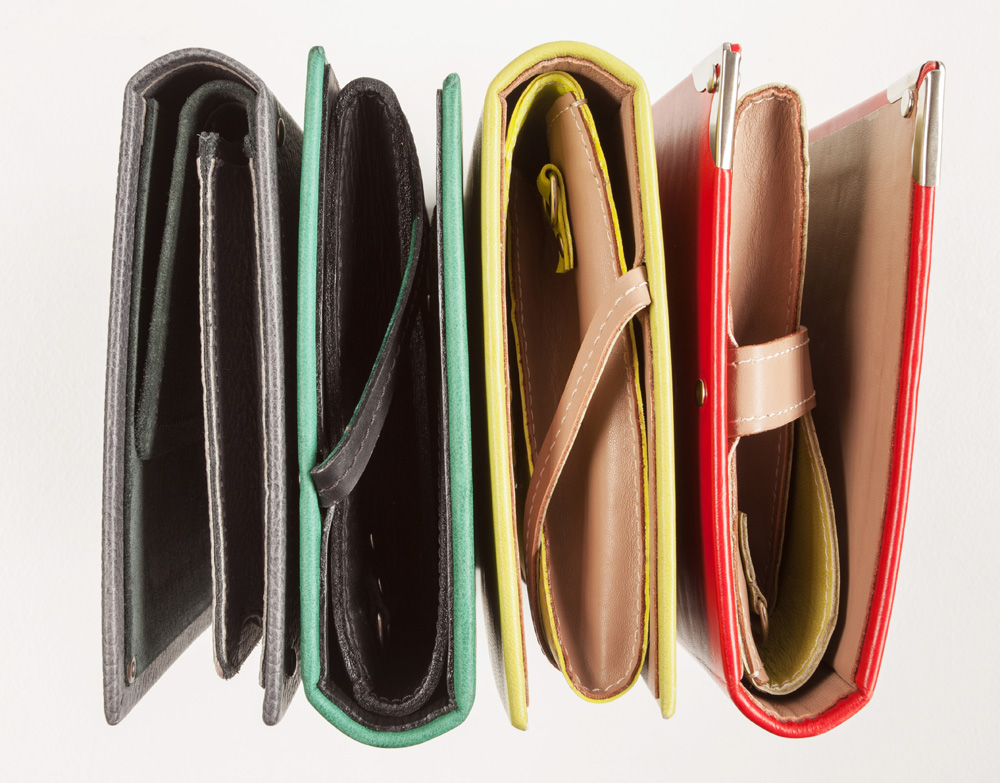 FM: What inspires you?
MO: My passion for creative work is rooted in childhood when I used to watch my mother making beautiful handmade leather accessories. I grew up trying out many paths to find my own. Throughout my journeys and design works, I have found the most influential sources of inspiration in nature and its purity, the traditions of our ancestors, abstract street arts with no rules, vintage accessories and designing "outside of the box".
FM: Tell us about the Kickstarter campaign and what it would mean to your company if you meet the goal.
MO: I decided to turn to Kickstarter community to make KUMA clutch available for anyone who loves high quality handcrafted design. My art boutique has fulfilled one-off orders for KUMA clutches in the Scandinavian region for more than a year now. But as soon as every KUMA found its satisfied owner, it created new orders and personalization requests. It soon became evident that I have exhausted my sole design capabilities and would need to establish a team of skilled leather artists to meet the demand. The Kickstarter proceeds would help us to place a larger order on premium leathers and custom engravings on the clutch covers. Kickstarter campaign also seemed like a good way to spread the KUMA story and what we stand for. So far, KUMA clutch has caused excitement among everybody that has heard about it. We hope to find many more before the campaign ends on the 9th of February. I encourage everyone to take a closer look at our Kickstarter page.
For more information, check out KUMA's website here.