Chicago winters can be hard to get through, which is why we need to plan for outings that make us enjoy all of the good things the city has to offer. From a decadent meal at West Loop hotspot Steadfast to enjoying a night of magic and mentalism, we plan to focus our attention on the good life.
Visit the Skating Ribbon at Maggie Daley Park 
Forget the run-of-the-mill circular ice rink and enjoy the Skating Ribbon at Maggie Daley Park in downtown Chicago. The city is your backdrop and you'll actually weave through some interesting terrain and enjoy elevation changes, so how about that for a winter workout? Along the way, you can enjoy hot chocolate stations and if you don't have your own skates—no problem, there is a skate rental onsite.
Indulge at Steadfast in the West Loop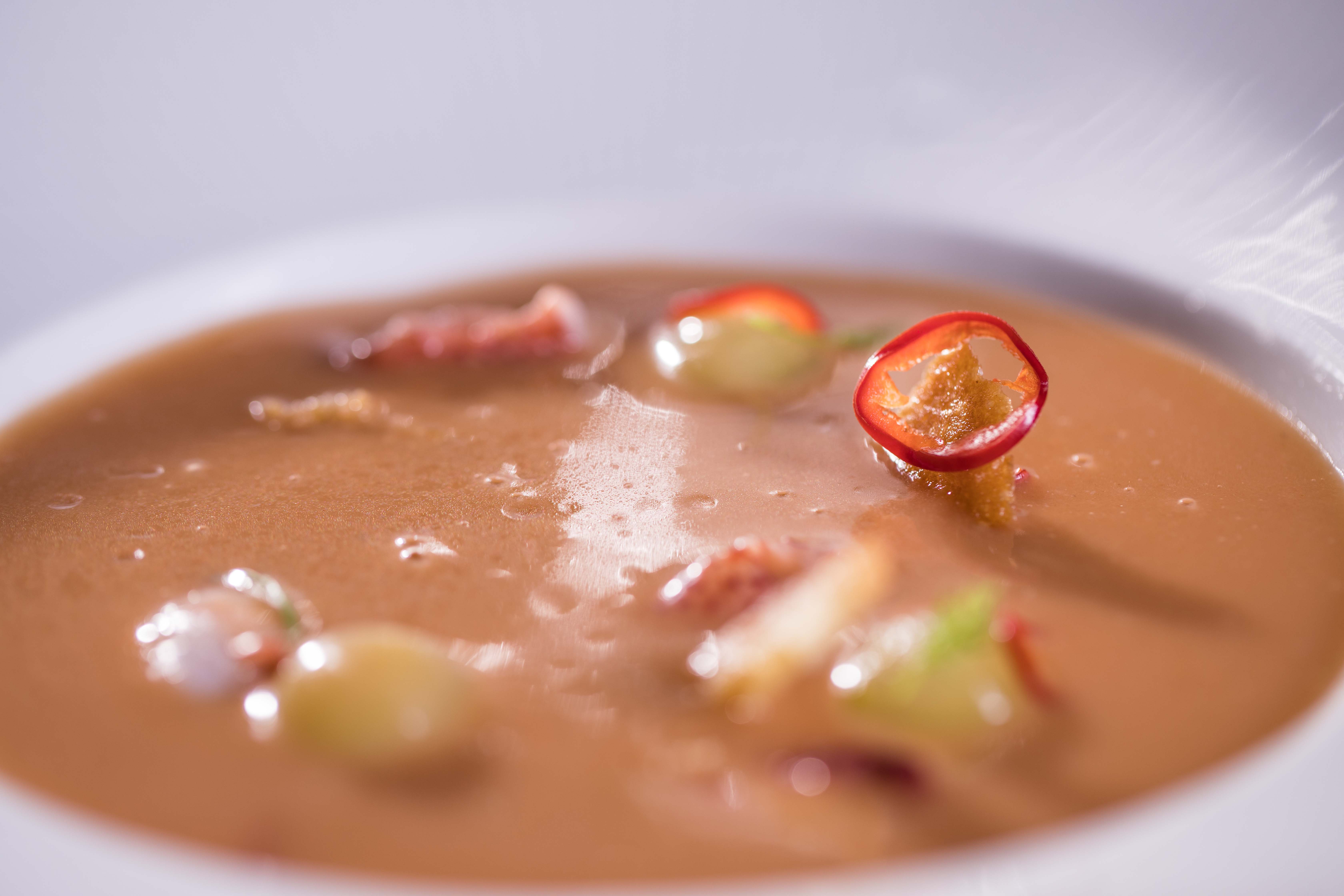 We're pretty sure you've worked up an appetite. Head to the Steadfast, the West Loop's hottest restaurant at the historic Kimpton Gray Hotel (120 W Monroe St.) for a memorable night of fine dining by the Fifty/50 restaurant group. Start off with their savory lobster bisque soup, along with artisan bread and butter, and enjoy noteworthy entrees that are perfect to share like roasted duck, aged fourteen years or favorites like the halibut with risotto, parsley, escargot and roasted chicken with butternut squash, lentils, and black garlic.
If you really want to impress—don't leave without ordering up the caviar service. Enjoy decadent caviar (white sturgeon, kristal, or golden osetra) with accouterments like quail egg and tiny toast. As for drinks, if you're a whiskey fan, be sure to take a seat at the bar to enjoy aged Pappy Van Winkle Whiskeys from the 1930s to 1970s. Other notable cocktails designed by rockstar mixologist, Ben Schiller include The Curtain Call and Punch Drunk Love.
Magic and Mentalism at The Magic Parlour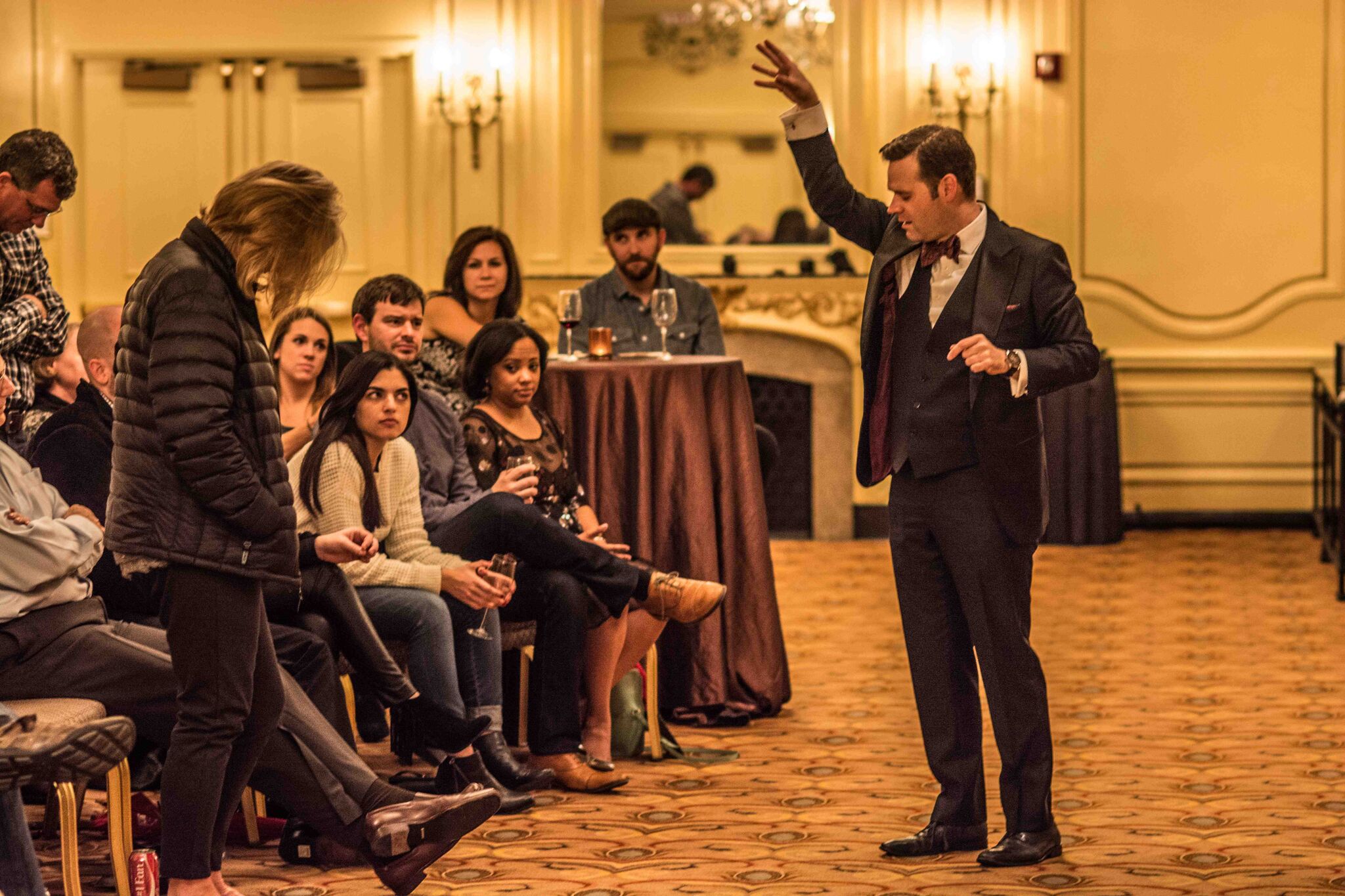 Step inside a secret venue housed inside the glamorous Palmer House Hilton (17 E. Monroe) dressed in your finest cocktail-wear for a spectacular performance of The Magic Parlour. Since the first performance on New Year's Eve in 2011, Dennis Watkins has been wowing audiences with his magic and mentalism. Upon arrival, this award-winning, third-generation magician will escort you from the Potter's Lounge to an intimate 44-seat sophisticated show-space for a night that is unlike anything you've seen in the city. The show, produced by The House Theatre of Chicago, has some more excitement up their sleeve with additional performances throughout the holiday season and enjoy a special Magic Menu prix fixe experience that you can indulge in pre or post-show at their Lockwood Restaurant & Bar. Tickets are $79 per person and are open to adults and children 12 and up. Make your reservations online or through The House Theatre of Chicago or dial 773.769.3832. Interested in a private booking, inquire about private event bookings here.