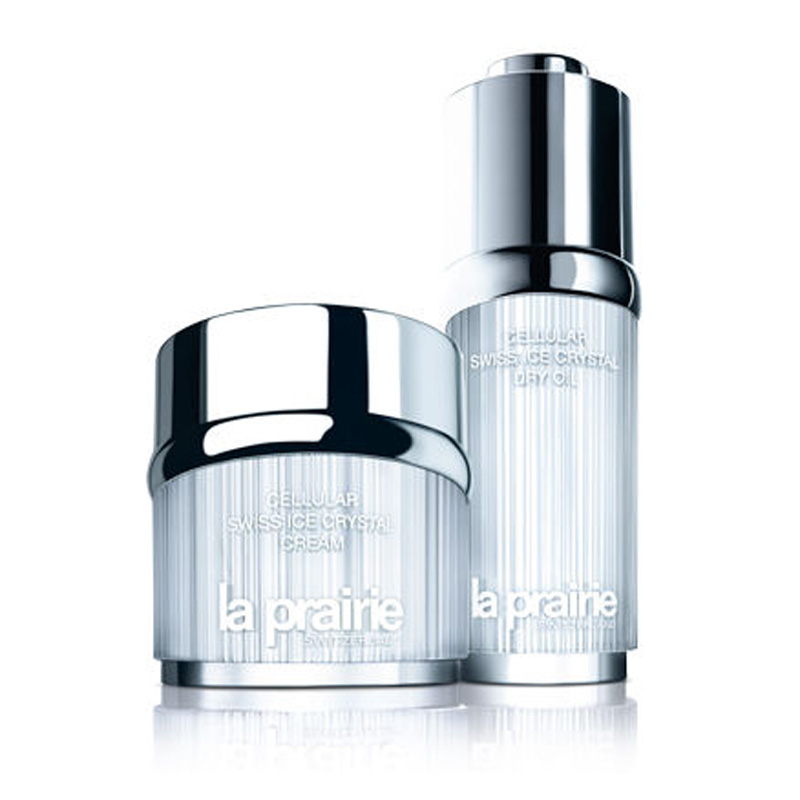 We've traveled all of Switzerland —from the low-key village of Zermatt with those majestic views of the Matterhorn, to the exciting city life of Zurich, to the glamorous town of St. Moritz, while falling for the French-inspired city of Geneva. One thing was clear, Swiss women have gorgeous skin! Thankfully, you can get the beauty of the Swiss Alps worldwide with one of our favorite skincare companies. la prairie has launched some exciting new beauty products recently and we got a chance to freeze time and give them a try, letting them work their magic on our skin.
la prairie's Cellular Swiss Ice Crystal Collection has definitely been a journey of discovery! The new products have been formulated with some pretty spectacular patent pending properties including Purple Saxifrage, Soldanella, Alpina Extract and Swiss Snow Algae. These anti-aging products are the Cellular Swiss Ice Crystal Cream and the Cellular Swiss Ice Crystal Dry Oil that help you keep skin extremely youthful as the products boost skin renewal of stem cells, strengthen skin's defense against oxidative stress (we city girls love that), fight free radicals and get this — protect against mitochondrial DNA.
After just two weeks of trying out both products, we definitely saw more youthful and vibrant skin. The Cellular Swiss Ice Crystal Dry Oil had amazing effects. By helping to support our natural lipid barrier function on our skin, this dry oil sealed in moisture, and it was as if the skin on our face was reborn.
The Cellular Swiss Ice Crystal Cream also stopped time by instantly melting seamlessly onto our skin, while restoring it. Science took over with this cream as it fortified our skins resilience with biotechnology that merged with plant stem cells to help our skin look and feel more firm, smoothing out any of our fine lines and wrinkles.
No need to travel all the way to the Swiss Alps for this magical collection (although it was a trip we'll never forget!). Take the journey with la prairie's Cellular Swiss Ice Crystal Collection and see life changing results for yourself.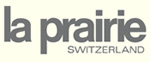 Miles high in the Swiss Alps, in a world of sheer ice crystals, beauty transcends time. Here, two seemingly fragile plants and one tiny algae survive and thrive in the harshest setting on earth, developing strategies to outwit the environment. It's only fitting then that la prairie, with a heritage deeply rooted in Switzerland, harnessed these extreme-survivalist secrets into the Cellular Swiss Ice Crystal Collection. The discovery combines some of the most sophisticated survivalist secrets.
Disclosure: Compensation was provided by laboratories la prairie via Glam Media.  The opinions expressed herein are those of the author and are not indicative of the opinions or positions of laboratories la prairie.