As soon as you move into your new home, painting the walls from white to some out-of-the-box color becomes a top priority. And, then, you wait to get inspired. We have all seen the design shows that tell us how boring white is, but we're here to show you that it doesn't have to be. In fact, it can be downright inspirational. Here are just a few ways white reigns supreme when it comes to décor.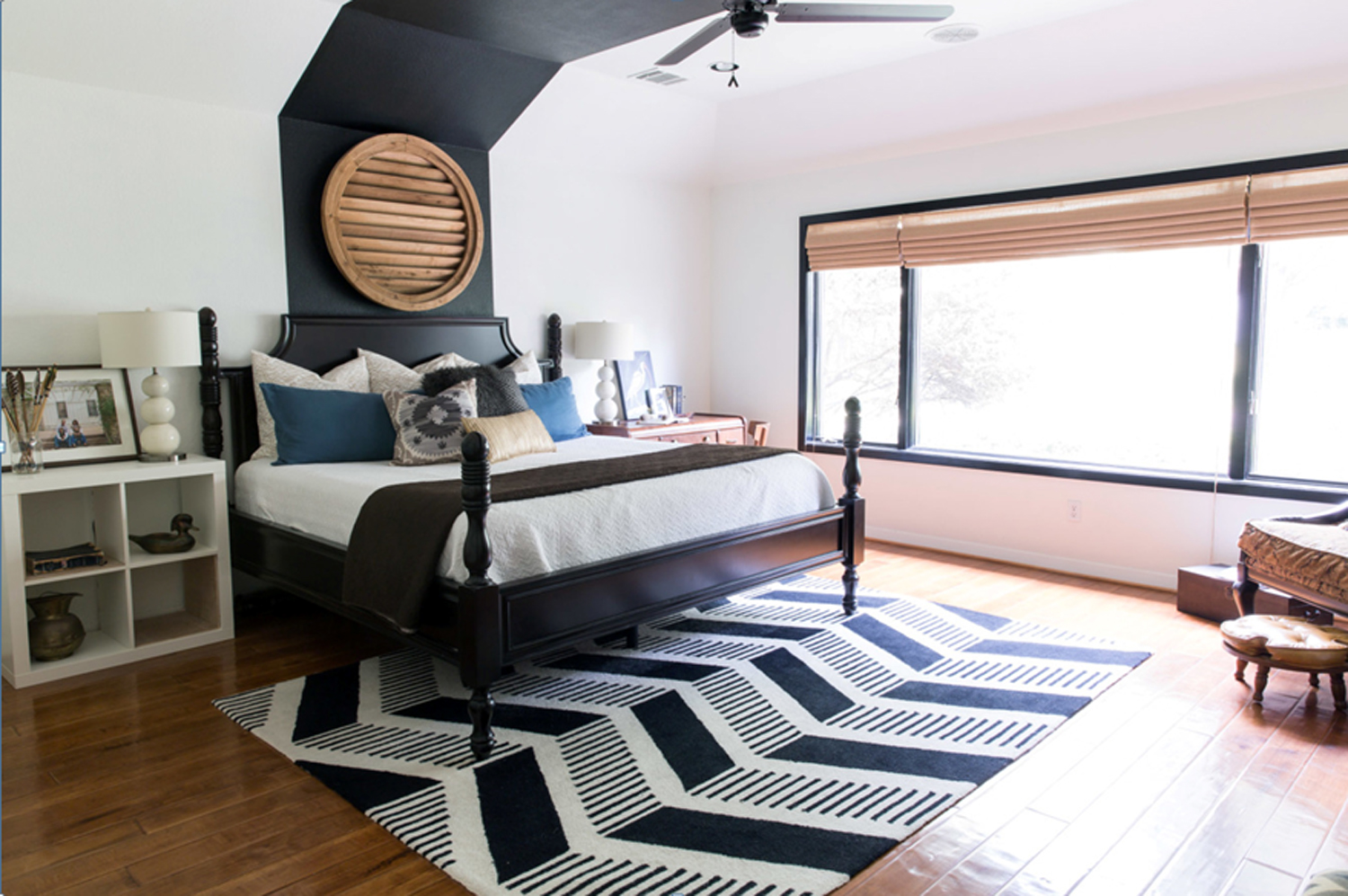 Truth be told, we love a dramatic master bedroom. The four post bed, the chevron rug and the highlight—a painted black canopy and circular wooden art piece, takes boring white to another dimension.
Photo Credit: Homepolish
Shop the Look: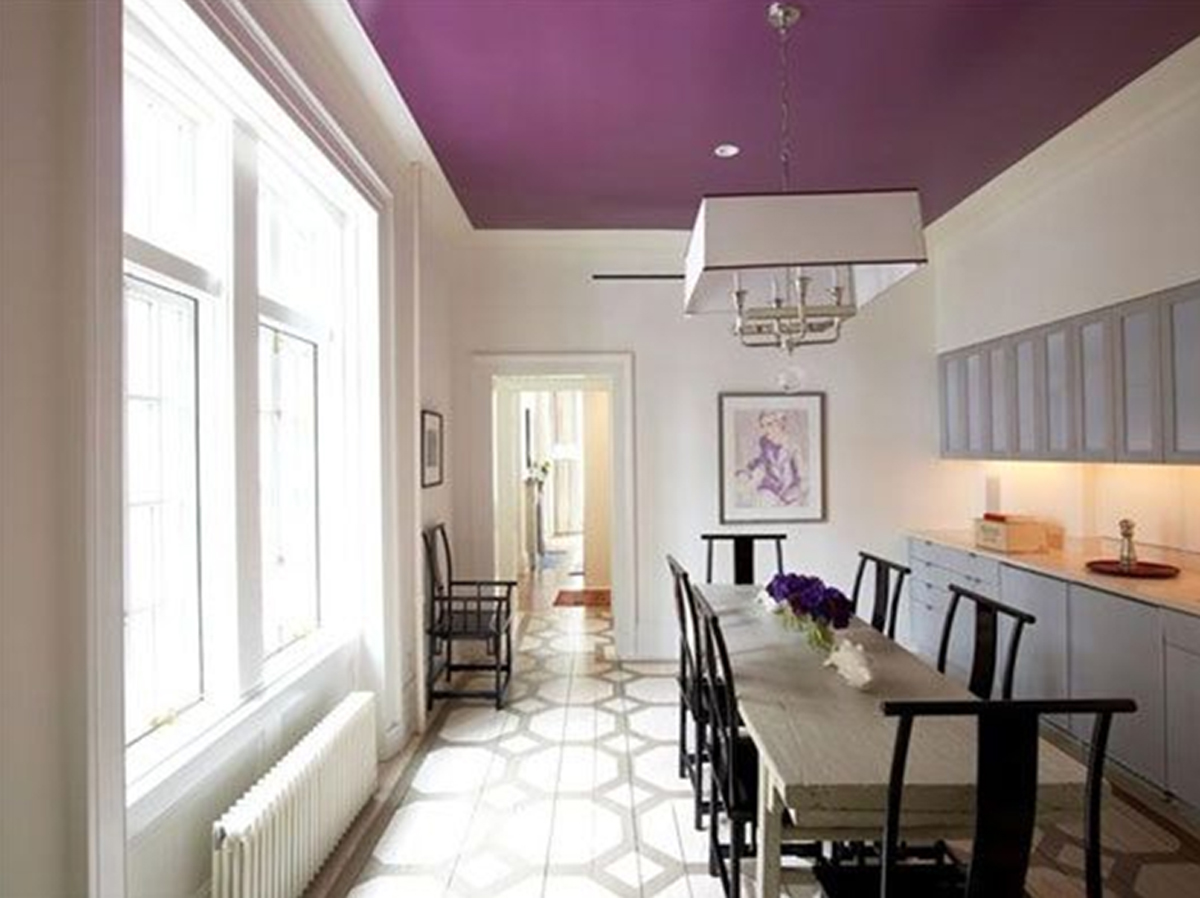 Here's a little trick to add a pop of color (we didn't say you couldn't paint your ceiling!). Leaving the main walls white and painting your ceiling invites guests to look up, if only to admire your modern lighting.
Photo Credit: Pinterest
Shop the Look: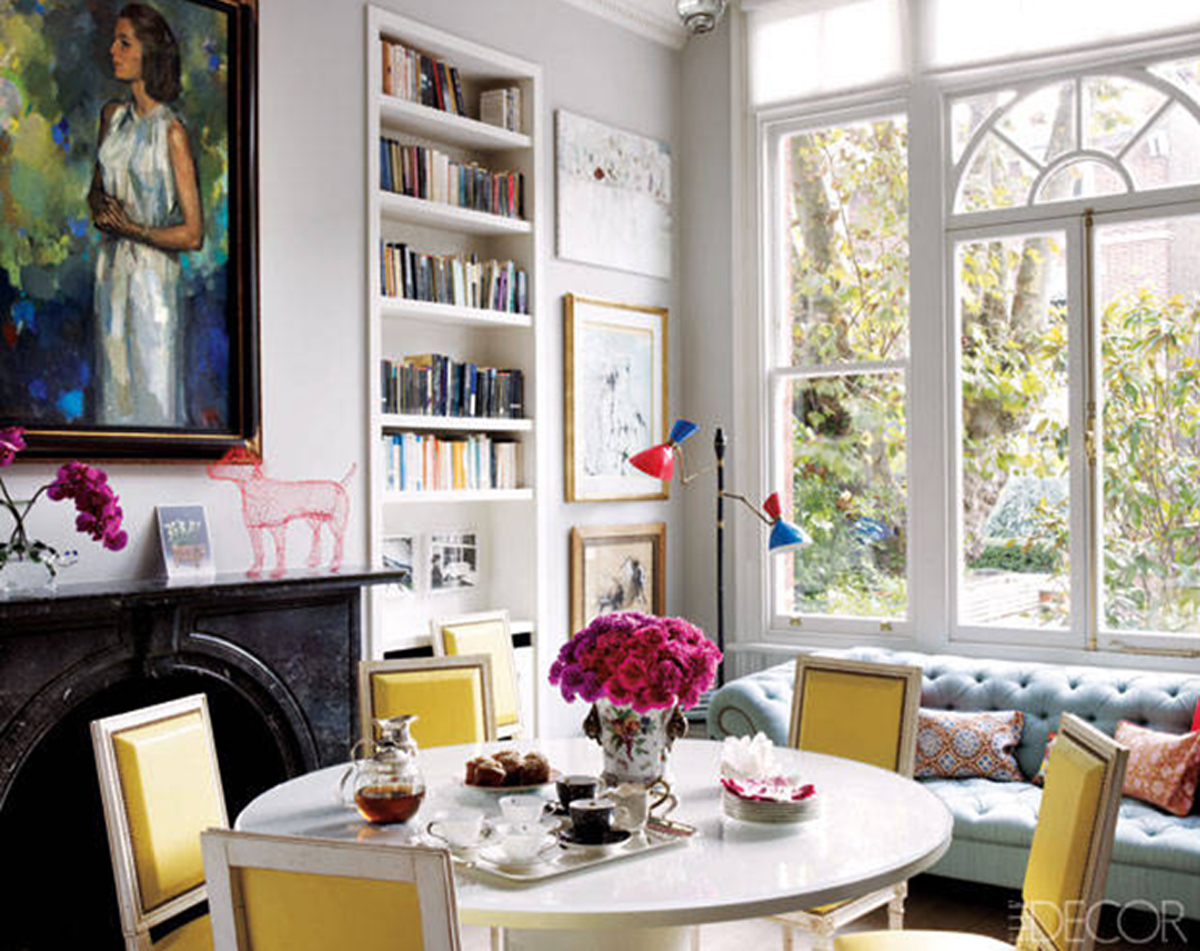 There's so much luscious color in this room, just none on the walls. From the painting above the mantel, to the soft blue, tufted couch and yellow chairs around the dining table, this is one room we can't wait to emulate.
Photo Credit: Elle Decor
Shop the Look: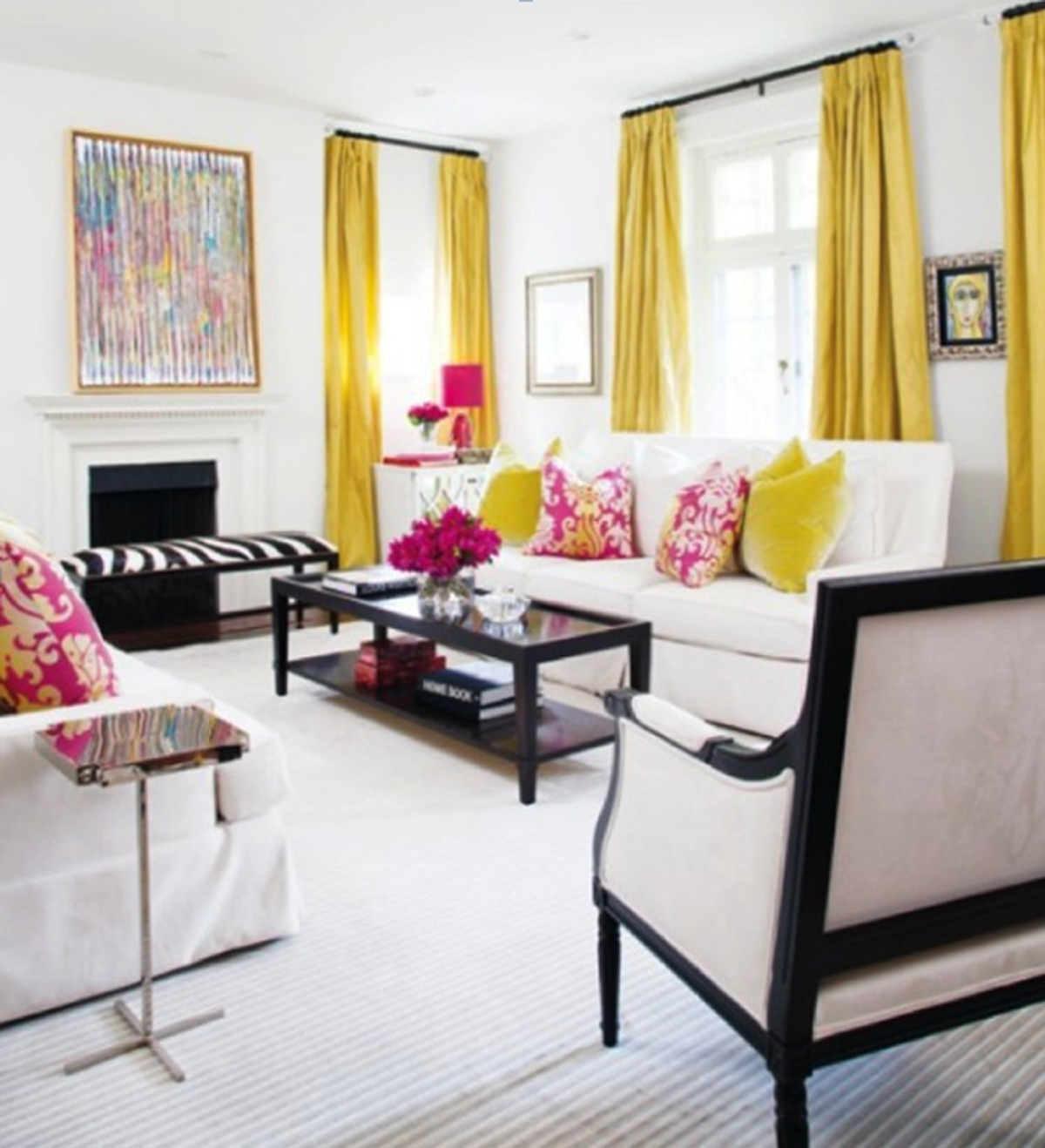 White walls and white curtains? We think not! With neutral furniture, adding colorful accents like curtains, bright pillows and even art is the best way to add color to your space.
Photo Credit: homedit.com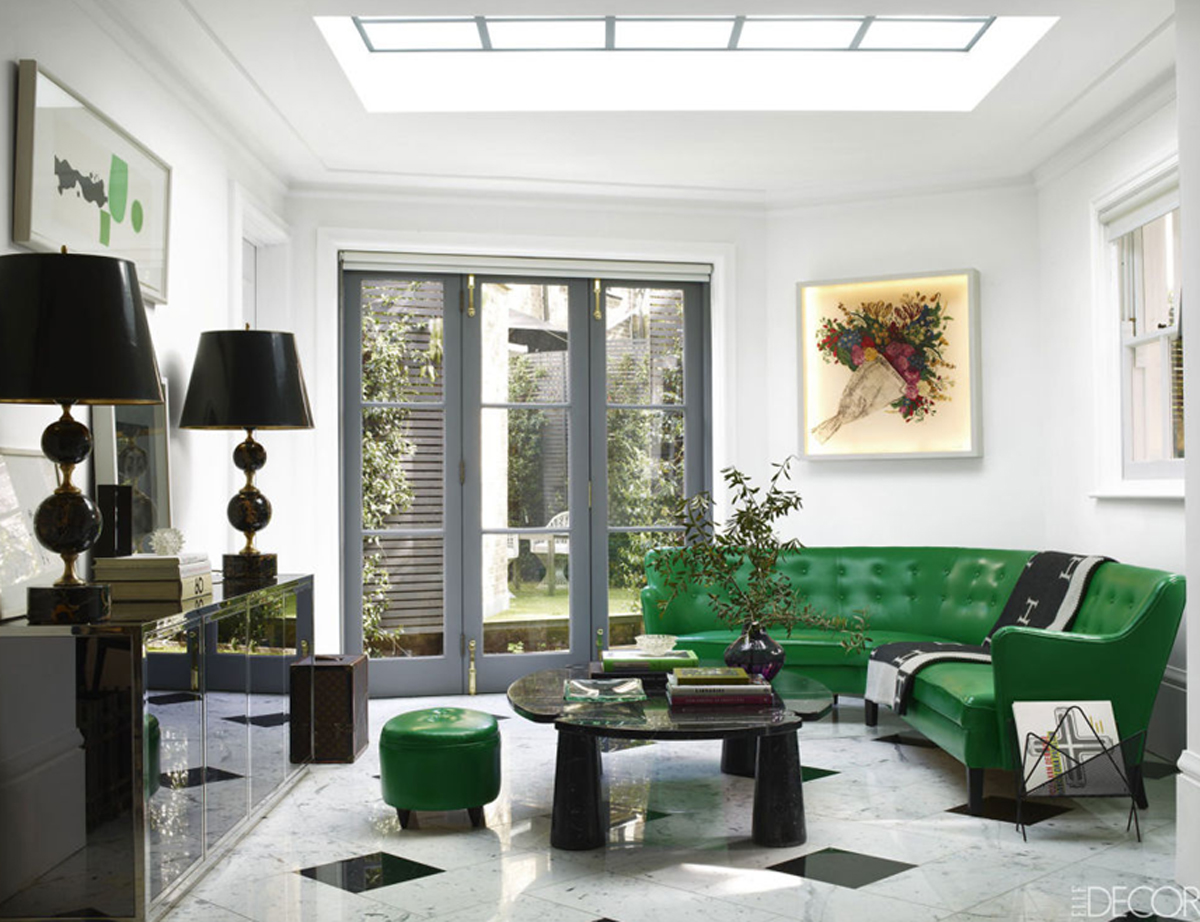 A green Italian sofa from the 1940s is just the right pop of color to bring these white walls to life. With strong, black accents like the mirrored French cabinet and Maison Jensen Lamps (from the 1970s), it's just the right amount of chic for this living space.
Photo Credit: Elle Decor

Shop the Look:
Shop more colorful items we love!