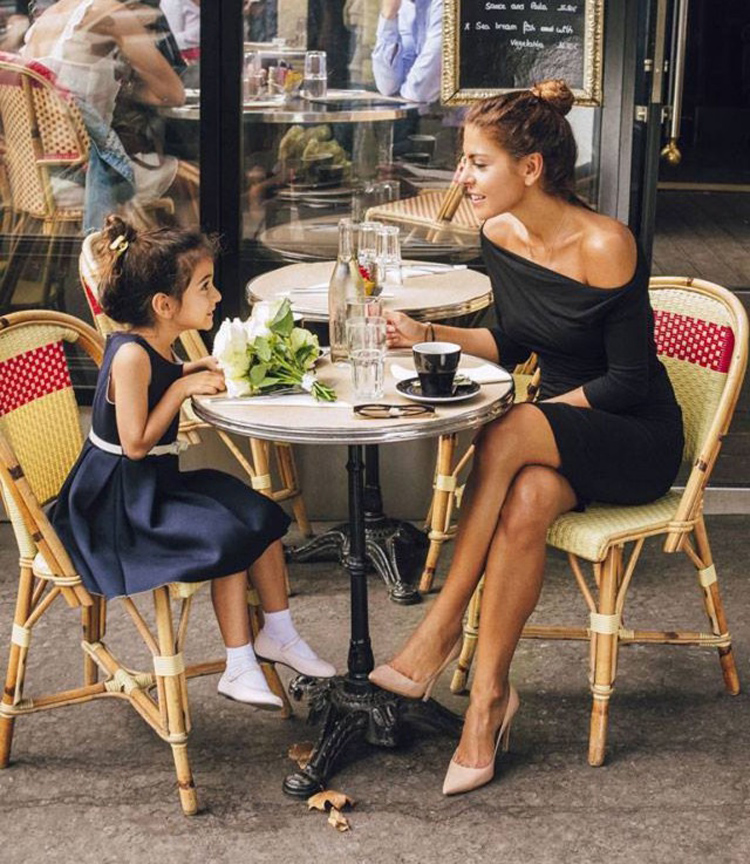 Every year we have the same dilemma, "What do I get the woman who has given me everything?"  It's the best day to say thank you with the perfect gift. We enjoy going back and forth between a memorable experience, like a meal for just you two at an incredible restaurant, to a gift that she could use time and time again. Here are a few ideas for presents we know she will love.
Take Her to Fig & Olive to Enjoy the New Spring Menu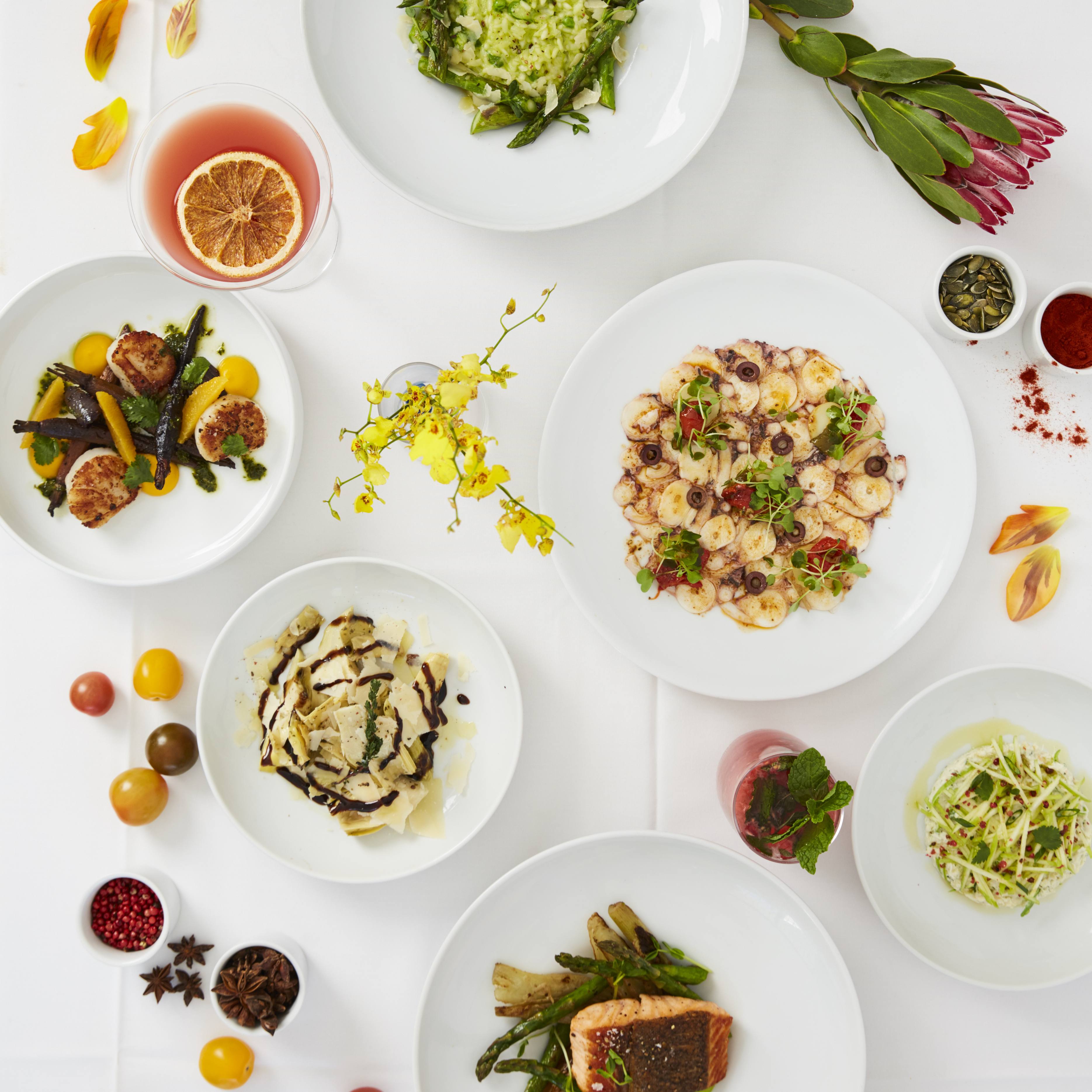 There's something about the unleashing of new spring flavors and colors that makes us feel renewed (especially after a long, harsh winter). Trust us, after trying Fig & Olive's new spring menu, you will get our drift. Fig & Olive's focus is Mediterranean cuisine and cooking with olive oil. The new menu, created by Executive Chef Wilfrid Hocquet, who has held positions in Paris, New York, Monaco, and Saint Marie, is something both you and mom will love. You must try the Burrata & Asparagus, Crab Salad, Primavera Risotto—and their Sea Scallop entrée for your main dish. But, make sure to leave room for dessert! The Clementine Vacherin served with blood orange coulis, clementine sorbet, white chocolate mousse and meringue, is definitely something not to miss. There are an array of drinks on the menu, too (the rose old fashioned stole our hearts) or you could enjoy plenty of wine pairings throughout your meal. To celebrate Mother's Day, enjoy a special brunch and dinner menu. With eight US locations including Chicago, New York, Los Angeles, D.C. and Newport Beach, click here to find a restaurant near you.

Photo courtesy of Fig & Olive
Gift Her A Beautiful Gold Necklace

Give mom a beautiful piece of jewelry. No need to thank us just yet, but may we remind you that she'll think of you every time she puts it on. This gorjana Vivienne Bar Lariat will not only go with everything, but it's easy on the pocketbook, too.
Image courtesy of gorjana Vivienne Bar
Extravagant Pampering at The Spa @ Equinox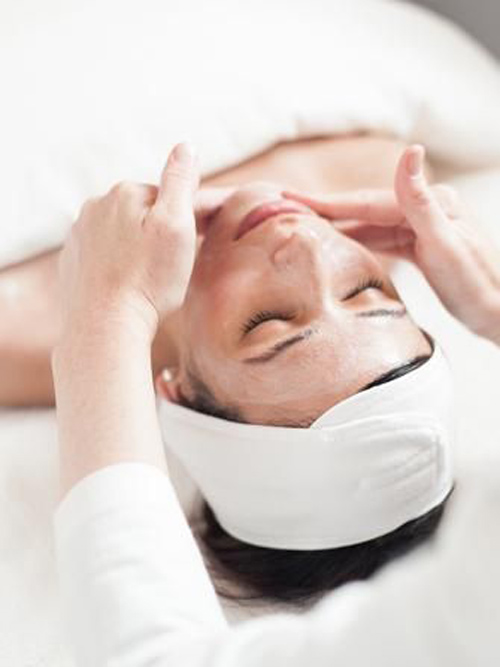 Truth be told, your mom deserves some pampering. Thankfully, The Spa @ Equinox has a slew of customized spa packages for her to enjoy from April 21 to May 9th.  Give the gift in packs of three and it will be the gift that keeps on giving. Let mom enjoy the Deep Tissue (50 Minute Massage, 3 pack, $315), Gold Facial (50 Minute Facial Treatment, 3 pack, $447), or Combination Deep Tissue and Gold Facial (50 Minute Massage + Facial Treatment, 3 pack, $762). Make a day of it by having her come in before her treatment for access to the club on the day of service (because we know after, she'll be a little too relaxed).
Image via Pinterest
Give Her the Fountain of Youth (Seriously, We've Found it!)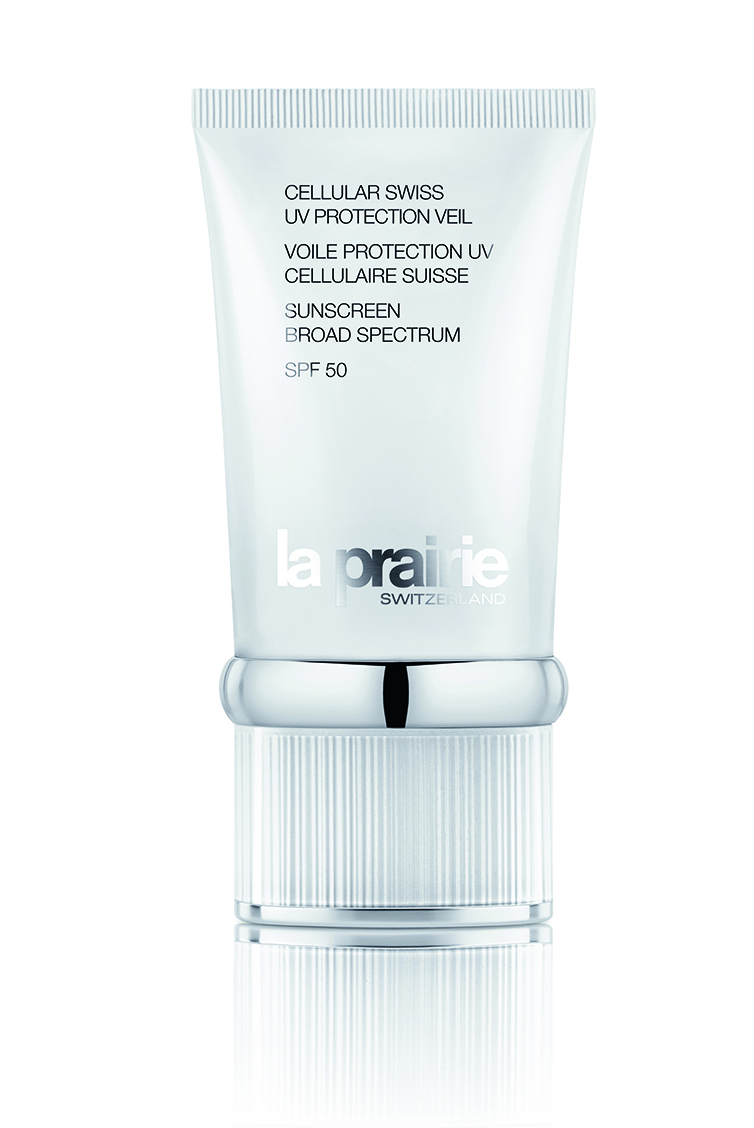 It's no secret that we have this little thing for La Prairie's assortment of luxury beauty products. Mostly because they keep us looking younger and our wrinkles at bay. Why not splurge on mom this Mother's Day with the latest from the brand we love? Just launched this April: Cellular Swiss Ice Crystal Transforming Cream SPF 30 ($195), Cellular Ice Crystal Serum ($320), or Cellular Swiss UV Protection Veil Sunscreen Broad Spectrum SPF 50 ($185). The Transforming Cream helps defy age while also balancing skin tone with a veil of natural color (available shades include Rose, Nude, Beige and Tan). Not only is skin moisturized instantly with skin strengthening properties, but there is also UVA/UVB SPF 30 to protect skin from the sun. For a dewy, youthful glow, grab the Cellular Swiss Ice Crystal Serum for mom, so she can look extra refreshed while taking care of business. She'll enjoy less fine lines and dryness, along with a more vibrant complexion, while the Winter Daphne extract gives her skin more strength with anti-irritation/oxidant properties. One thing is for sure, her skin won't be bothered. And quite possibly, our most anticipated launch is the Sunscreen with Broad Spectrum SPF 50. We've been drilled by mom on skin protection for years, now it's time to return the knowledge. This special sunscreen diminishes dark spots and reduces dullness and uses an exclusive "Smart Crystal White Technology" with a licorice-based brightening extract that inhibits melanin production all the while evening out her skin tone.
Images courtesy of La Prairie
Indulge Mom with Mood-lifting Scents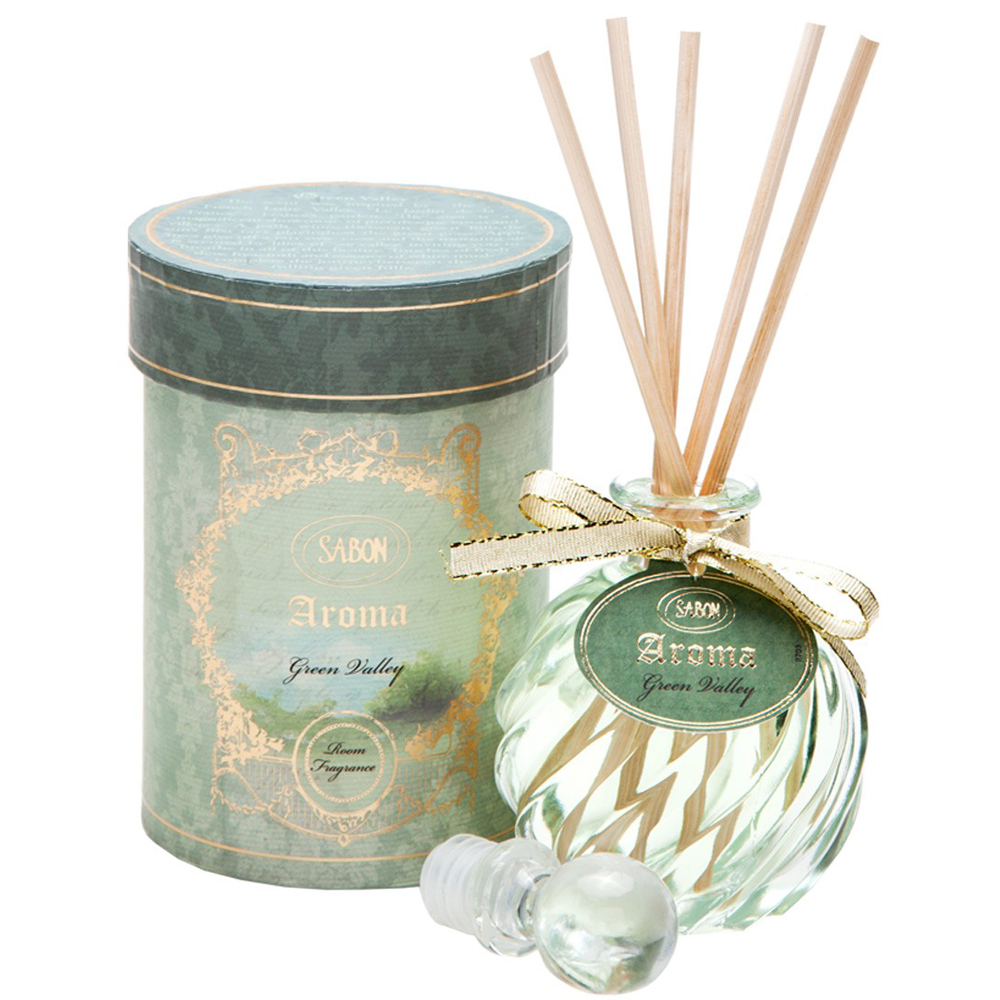 The right candle, room spray and diffuser can truly set the mood for any home. We tend to like to set a bit of an aristocratic/royal mood at all times (if only with our scent choices!) and have recently fell hard for Sabon's selection of aromatic heaven. Royal Aroma Reed Diffuser ($45) will bring out that feeling royale with scents of fresh dew, hyacinth and an essence of white musk. If you pair it with Patchouli Lavender Vanilla Tin Candle ($29), you'll create the most inviting atmosphere imaginable. We also love their vanilla candles, set in a perfect decorative tin case ($11).
Image courtesy of Sabon
Introduce Her to a New White Wine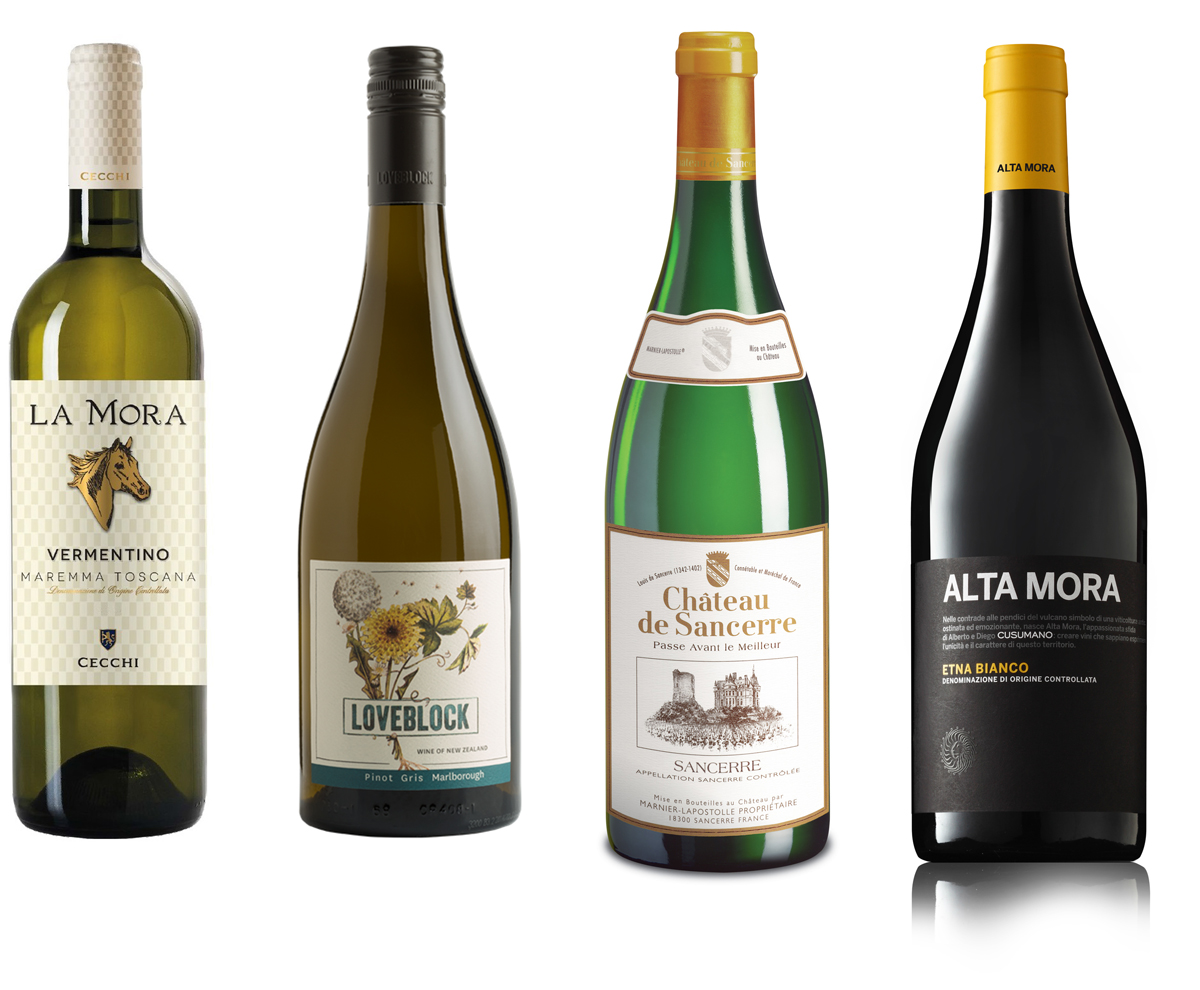 If we're being perfectly honest, mom has introduced us to some pretty stellar wines over the years. Now it's your chance to give back. Invite her to brunch and indulge her with a few crisp, ideal summer choices courtesy of Terlato Wines. Cecchi La Mora Vermentino 2014 ($14.99), Loveblock Pinot Gris 2013 ($21.99), Chateau de Sancerre 2014 ($31.99) and Alta Mora Etna Bianco 2014 ($24.99).
Founded in the heart of Tuscany in 1893, Cecchi Winery is owned by a fourth generation family—has the perfect "fresh and floral" white wine that pairs really well with seafood dishes (think seared scallops or shrimp scampi).
On the New Zealand winemaking front, no one is doing it quite like husband-and-wife duo Erica Crawford and her husband Kim. Loveblock's 2013 Pinot Gris has the following tantalizing aromas: yellow wildflowers, tropical fruit, musk melon and almond. Pair this winning wine with Asian dishes or seafood or simply enjoy on its own.
If you're looking to serve up a little history with your Sauvignon Blanc, then pick up Château de Sancerre's 2014. Wine production began on the land surrounding The Château de Sancerre in the 11th Century. In fact, it's the only castle in the region. The palate you'll find in the 2014 include fruity notes of grapefruit and citrus. Pair this little piece of perfection with seafood (think grilled white fish and goat cheese).
Next up, we have a new winery by the Cusumano family that literally has reached new heights. Wines are grown on the slopes of an active volcano up to 4,000 feet—making for a fresh and fruity (not to mention) vibrant choice that is the perfect pairing for seafood dishes.
Now on to Pinterest to find your perfect pairing for Mother's Day brunch.
Images courtesy of Terlato Wines
*Top Image via Pinterest