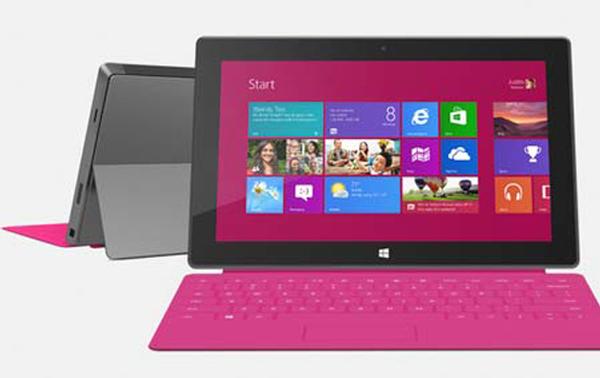 So, if you haven't been living on the moon for the past six months, then you've probably heard of the Microsoft Surface. At first, we were a little weary of this new gadget because we have grown so accustomed to tablets such as the iPad, and with Apple releasing the iPad Mini recently, we wondered, what makes the Surface so special? With our recent media trips abroad to Switzerland (including treks to Zurich, St. Moritz, Zermatt and Geneva) and the upcoming fashion weeks in New York, London, Paris and Milan, we totally get it.  We learned even more about this savvy, stylish device at an intimate dinner at Japonais with one of our favorite bloggers, Patrice Grell Yursik of Afrobella, heading up the conversation with execs from Microsoft!
The first thing that everyone noticed was the look of the Surface. It's very attractive and customizable with the variety of fashionable colors that the keyboard comes in (we can't get enough of the magenta and cyan colors). There is an integrated kickstand that enables hands-free entertainment that also makes the Surface look like a paper-thin laptop computer. It's not only fun with its applications, social media, and music features, but it's also great for business. Working to promote your new brand or to write your business plan never looked so good. With the productivity of Office Home, the small device is ideal for working in your heels at the office or in your pajamas at home, not to mention how easy it is to write blog posts when we are traveling —no more carting around our heavy laptops! The Surface is now our go-to device for working around the world.
Microsoft's new work-of-art is both recognizable and functional, and also makes working fun.
For more information, click here.