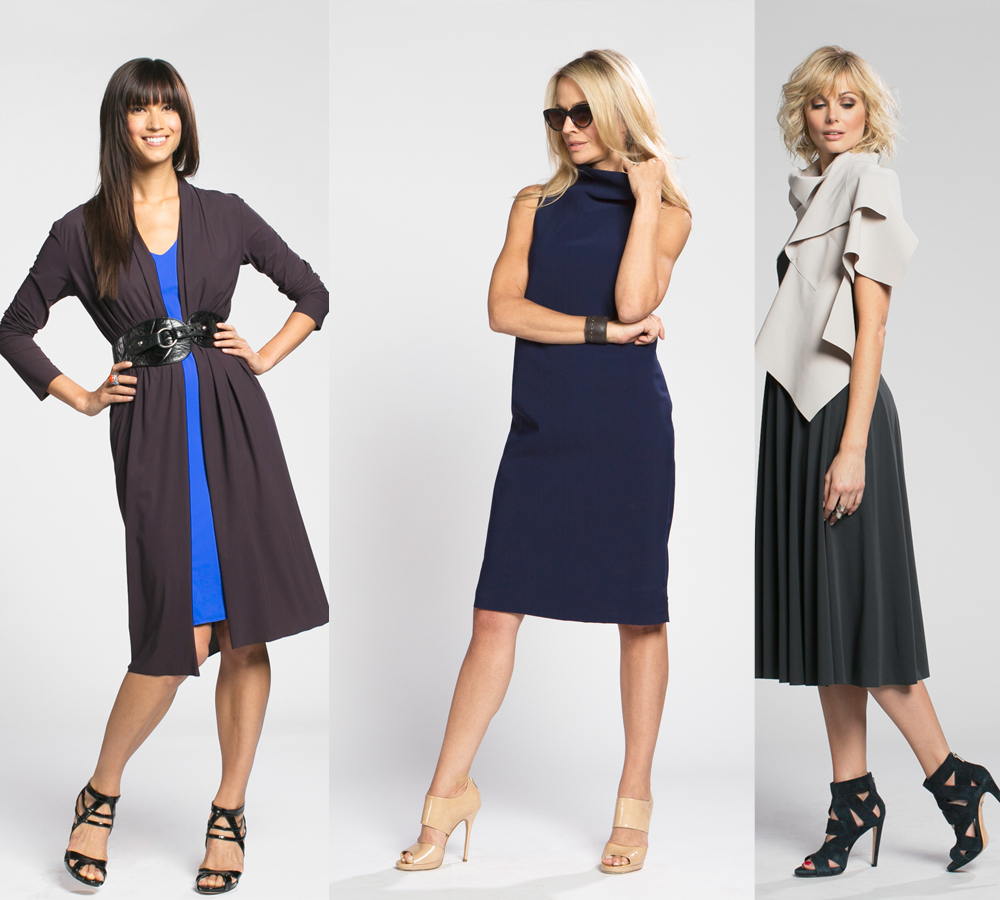 One of our favorite Chicago designers is launching her latest collection in partnership with Kickstarter. It features her brand new ready-to-wear collection M2057 by Maria Pinto inspired by urban architecture and design. After a three year hiatus of designing her namesake line, Maria Pinto, the internationally-known designer (she's dressed fashion icons like Michelle Obama, Oprah Winfrey, and Brooke Shields) has been working as Creative Director for Chicago-based department store Mark Shale where she gained the inspiration for the new line.   M2057 features seven dresses, two jackets, a shrug, a wrap, and two scarf styles, all of which will be made in the USA in New York and Chicago and available for pre-order ranging from $75-$250. We caught up with Maria Pinto to talk fashion, the new collection and to dish on her favorite Chicago hotspots.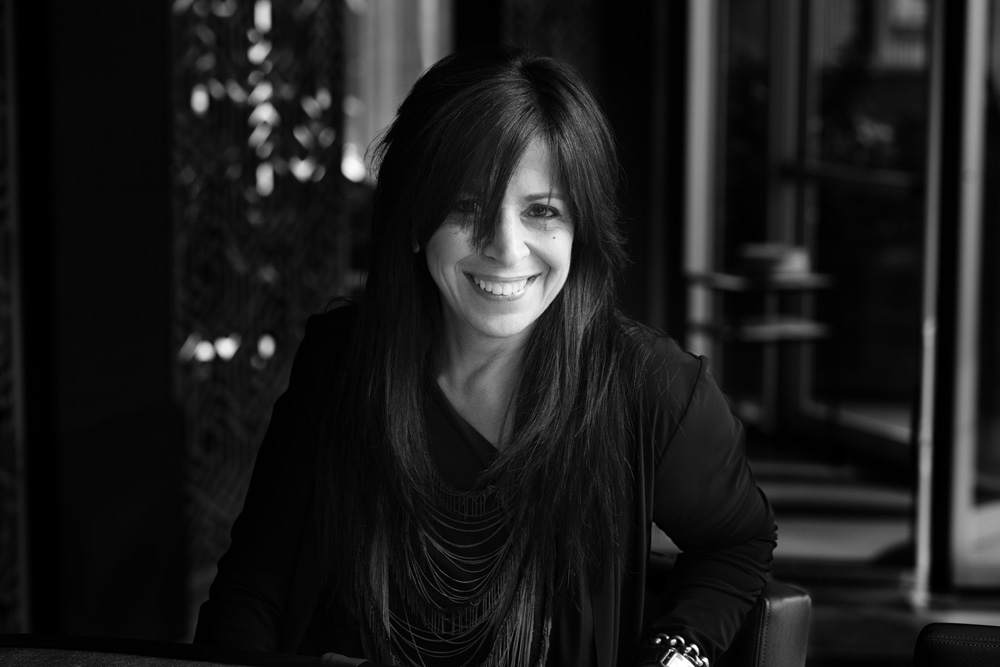 FACTIO MAGAZINE: How would you describe your design aesthetic?
MARIA PINTO: Urban-minimal
FM: Tell us about the collection M2057 by Maria Pinto.
MP: This is a capsule collection of dresses, jackets, and wraps, all made from beautiful Italian fabrics (though the collection will be manufactured in the United States). The fabrics have a modern, high-tech feel, but are still incredibly soft and feel wonderful on the body. Everything is machine washable and hang-to-dry, and the pieces travel very well.
This collection is for all women, and it's got an urban-modern vibe that functions as a blank canvas, as I like to describe it. The perfect dress that can go from uptown to downtown, or day to night.
FM: How is it different from your past collections under Maria Pinto?
MP: This collection is about a minimalist's approach to getting to the core of what women need—it's the nexus of form and function. Hence these pieces are meant to be very versatile and easy to care for, in addition to being feminine and beautiful. You definitely couldn't throw pieces from my previous collections in the washing machine, or roll them up compactly for travel, like you can with M2057.
The designs are also highly accessible, in terms of addressing the range of women's body types. These pieces are meant to work on a variety of sizes and shapes. The price is also much more accessible—the pieces in this collection range from $75-$250.
FM: How did you first get the idea to partner with Kickstarter? Tell us a bit about the program.
MP: I have been watching Kickstarter for about a year. In May, having clearly defined what the collection would be, it seemed the perfect marriage.
What I like about Kickstarter is it gives me the opportunity to build a community with my clients. As a backer you are not only pre-buying pieces from the collection, but you are helping launch a new company. My backers will be listed on our website, and will receive first looks at new collections, and we are planning to develop other backer privileges as the company gets established. I'm also able to offer the pieces for less than what they would cost in a traditional retail store (the price for the dresses will go up to $275 after the Kickstarter campaign).
The Kickstarter model also allows me to eliminate certain waste often associated with the fashion industry. I'll only manufacture what backers pre-order, so we won't end up wasting materials, time, or other overhead costs. It feels like a modern, responsible way to design.
The campaign ends Oct 14, 2013, so there are only a couple weeks left to pre-order from M2057–we need to raise $250,000 by that time in order to move into production. So it really is about the customers choosing to back something they want and believe in, and sharing it with others.
FM: What is it like when you see a woman on the street wearing your clothes?
MP: Wow, it is the most gratifying thing you can imagine. I love being able to thank them for choosing my designs. When this happens it brings everything full circle—I don't just design for the runway, I design thinking how will this garment ultimately be relevant to my clients.
FM: Who would you love to dress?
MP: It is not a particular woman in my mind, as much as women that are dynamic and making a difference.
FM: Describe your ideal day.
MP: Being able to design without interruption.
FM: Is there something people are surprised to know about you?
MP: I don't think many people know I am an artist, in terms of painting and drawing.
FM: What are your favorite Chicago neighborhoods to explore?
MP: Humboldt Park-Logan Square. I like the diversity of people moving about. There is a fresh, creative energy.
FM: What Chicago restaurants do you love (what do you love about them)?
MP: Sepia, Avec, Embeya, and Lula's Cafe — The owners of these restaurants have such a great energy, and you can tell everyone there cares so much about what they do. They pay attention to the tiniest details, which makes eating there a wonderful experience. And, of course, the food, service, and quality is excellent!
Visit M2057.com for more information about the collection. Find M2057 by Maria Pinto on Kickstarter.