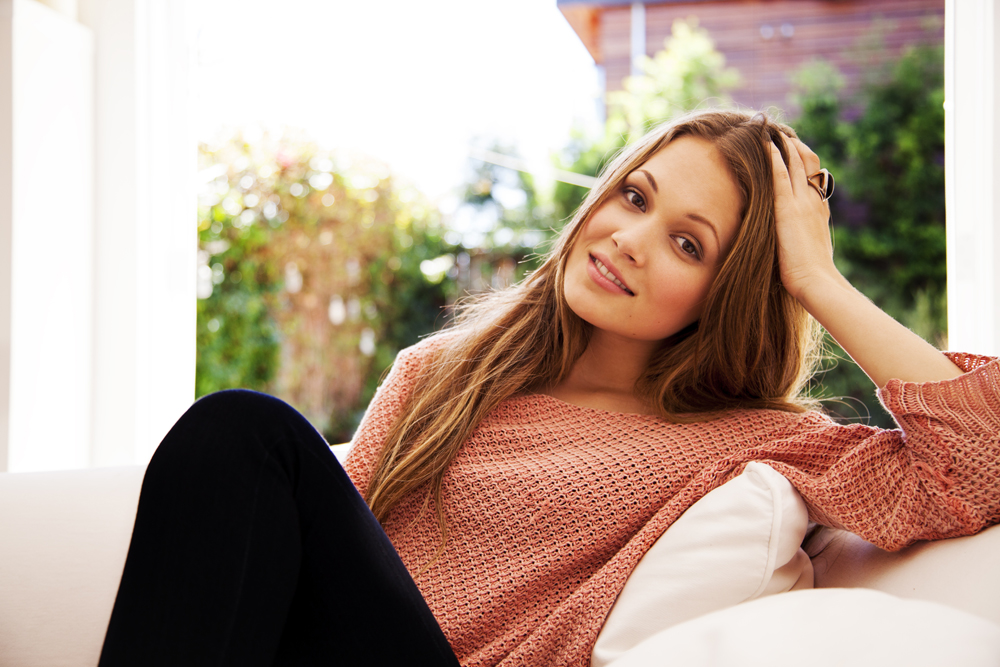 Actress Kelli Berglund has become the "one to watch" in the entertainment industry as she's currently starring in Disney's "Lab Rats" and upcoming original movie, "How to Build a Better Boy".  Kelli started her career making regular appearances on shows like TLC's "Hip Hop Harry" and "America's Next Producer," has been featured in TV commercials from Old Navy to Hyundai, and seen in print modeling campaigns like Reebok. When she's not heating up the small screen, you can find her volunteering regularly with The Audrey Hepburn CARES team at the Children's Hospital of Los Angeles. We caught up with the busy actress to find out about her personal style, what her perfect weekend would entail and, of course, find out all about her upcoming film.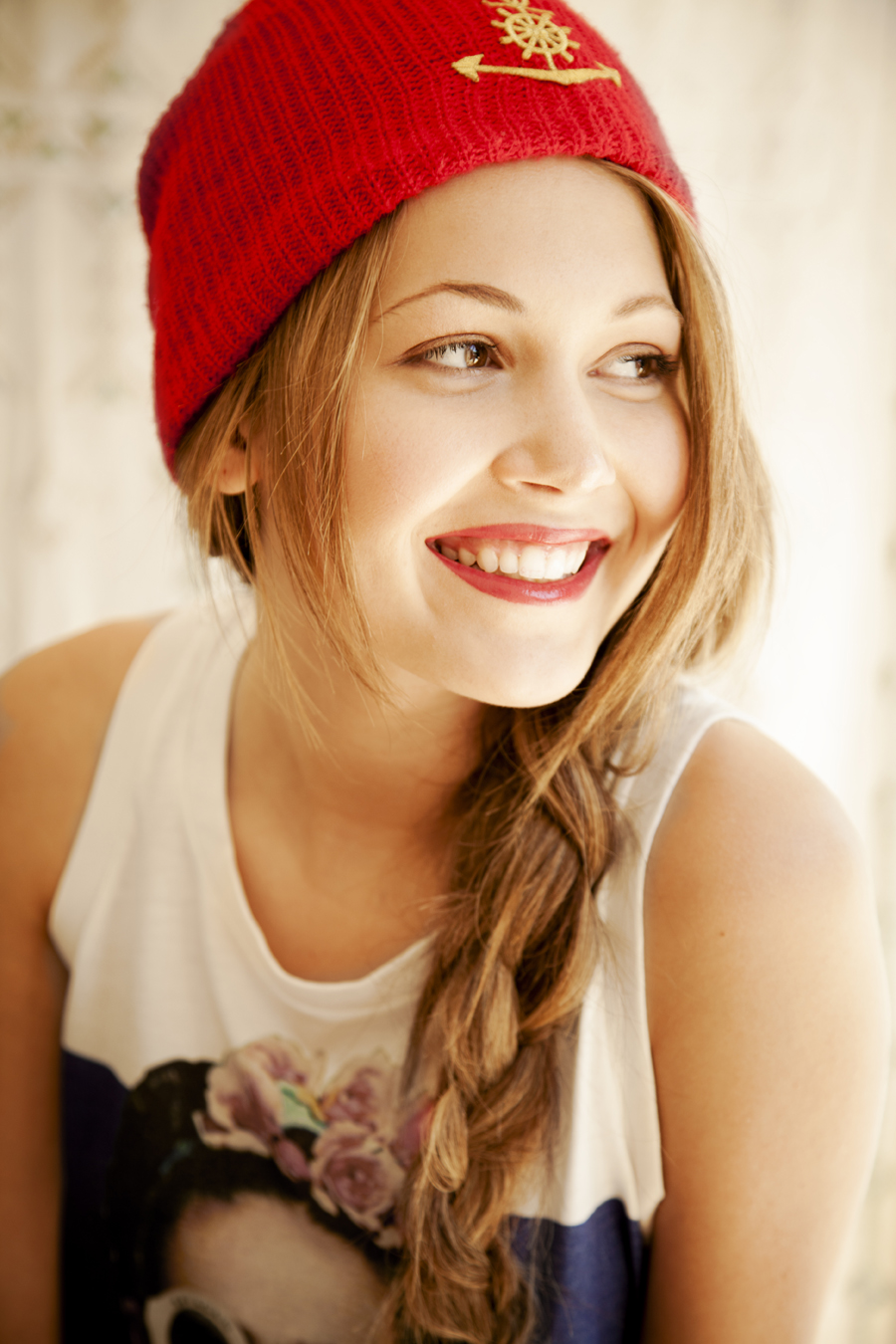 FACTIO MAGAZINE: What do you love about working as an actress?
KELLI BERGLUND: I've always been a performer. I grew up as a dancer, and being on stage in front of hundreds of people was my comfort zone. I loved diving deep into choreography and finding the true meaning in it, and once I was introduced to the acting world, I found that I did the same with the roles I was auditioning for. Diving deep into the character and applying my own experiences to the role was something that came naturally! Trust me, it's not as easy as it sounds…acting involves so much hard work and long hours of preparation, but the outcome is worth it all.
FM: Tell us about your upcoming role in Disney Channel Original Movie "How to Build a Better Boy."
KB: My character, Mae Hartley, is a nerdy and shy, but adorable teenage girl who really only has her best friend, Gabby, to turn to. She's definitely a dreamer, and all she really wants is popularity, recognition, and a perfect boyfriend (she already has intelligence locked down). When Gabby creates a virtual boyfriend for Mae on her laptop, a real twist catches them by surprise; the exact boy (the one they created) shows up at school the next day! It seems absolutely impossible. Of course, Gabby is totally suspicious of the whole thing, but Mae is so caught up in the perfection of the situation that she doesn't want to listen to anyone else's opinion. She finally has what she's always dreamed of: the perfect boy! Throughout the movie, Mae experiences several conflicts, not only with Gabby, but also within herself. She has to decide what's truly important. Best friend…or boyfriend?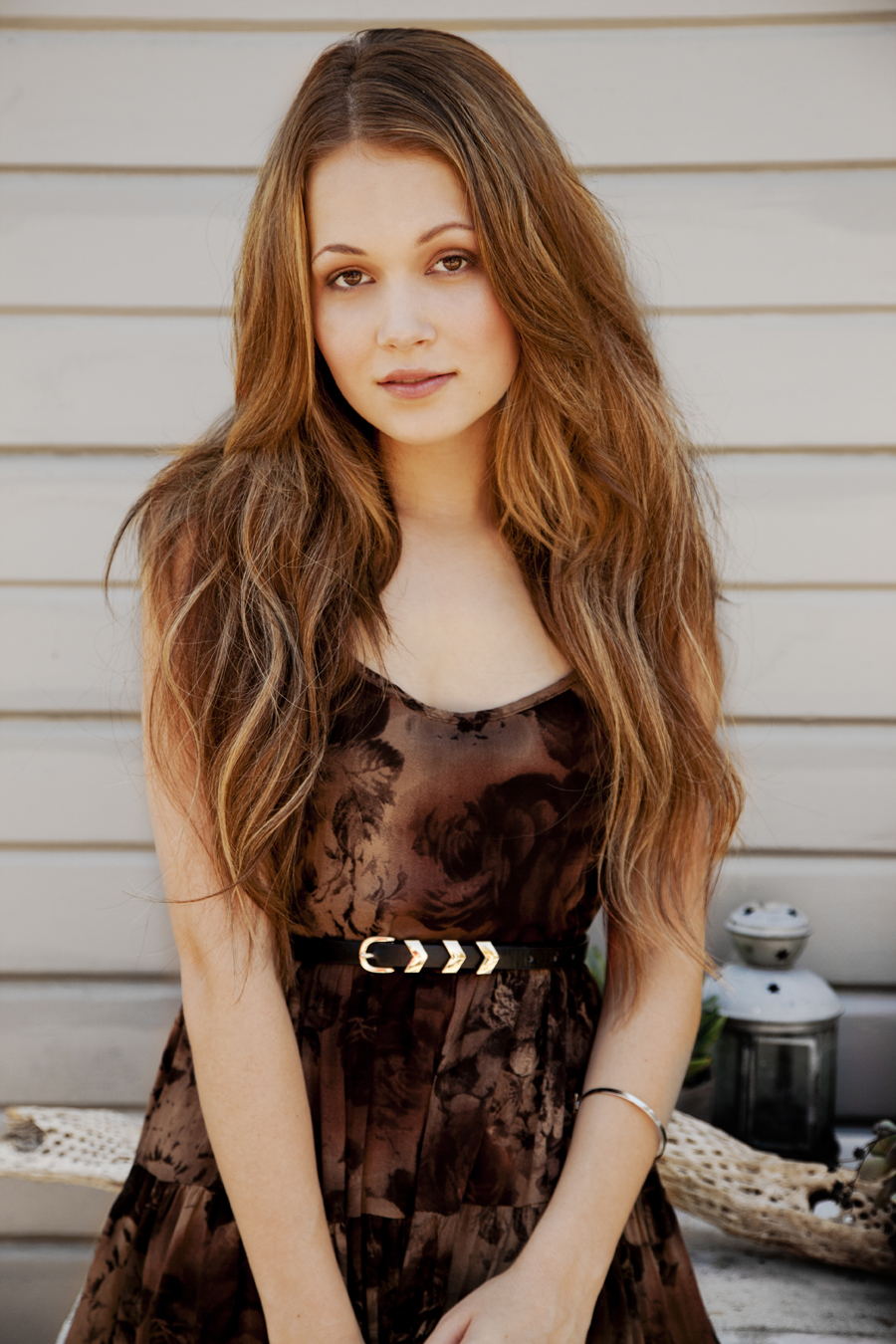 FM: What beauty products can't you live without?
KB: I have an obsession with all things beauty-related, and there are so many products I swear by! One would have to be MAC lipsticks. The consistency, color pay-off and delicious vanilla-like scent are honestly what has me hooked. I also love the Tarte BB Cream, which is actually a new discovery of mine. It makes my skin feel super smooth, and it gives just enough coverage to hide blemishes, but also look natural.
FM: What are your favorite shops online?
KB: I have a habit of finding really cute and affordable boutiques online, but for some reason, they're all based in Australia (the only downfall is the price of shipping)! There's a boutique called Sabo Skirt that I discovered about a year ago, and I have dropped so much money on their clothing! There's also a company called Triangl Swimwear that has unique and comfortable swimwear…I'm obsessed with them!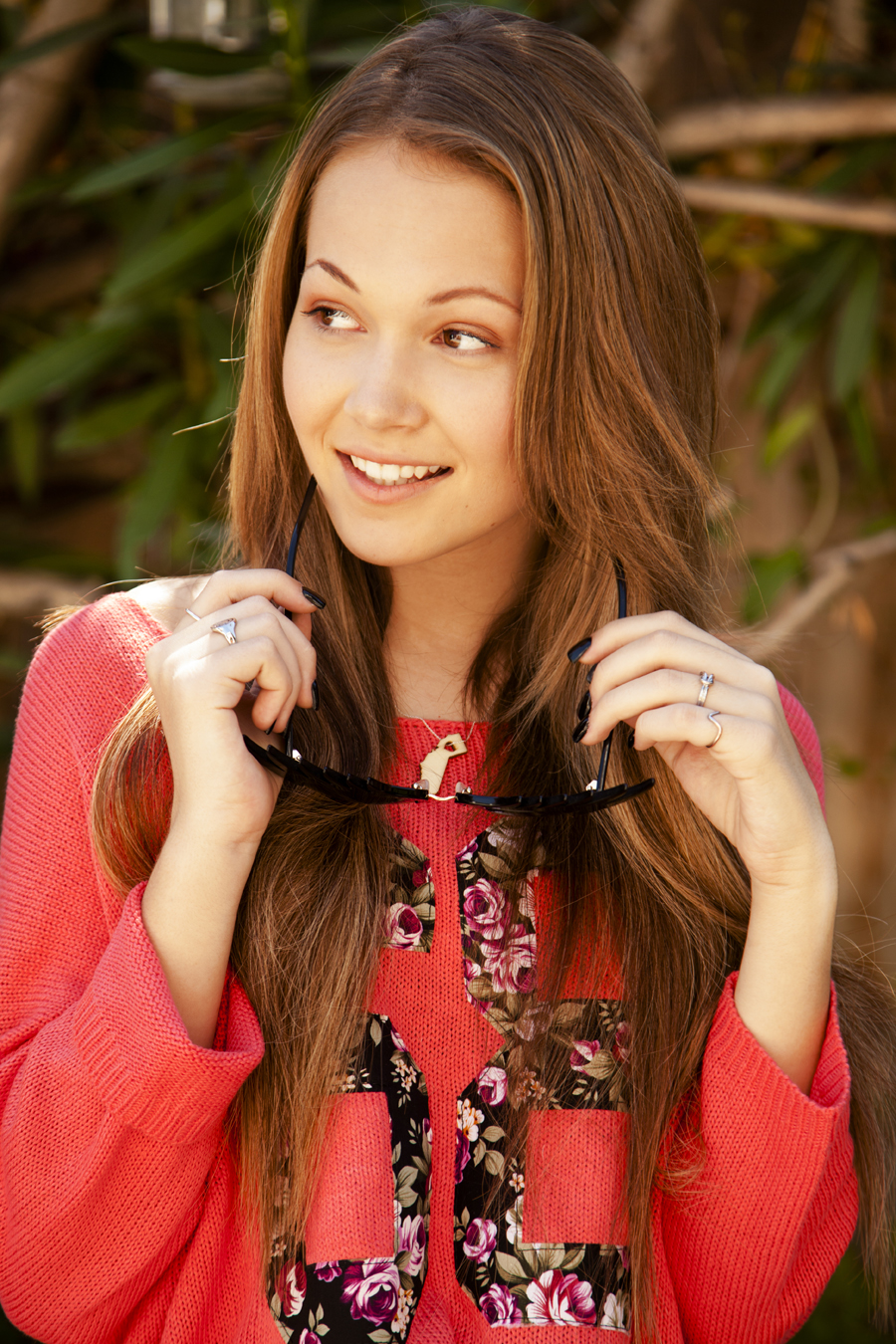 FM: How would you describe your personal style?
KB: Most of the time my style is pretty laid-back with a touch of bohemian elements to it. I love stacking tons of rings and wearing oversized tees and ripped jeans. I'm all about ankle-boots and I wear them all the time! I've also started to experiment with hats a little more now…I wanted to step outside my comfort zone! When I get dressed up, I'm the kind of girl who wears 6-inch heels with a casual dress and a leather jacket. I have no problem going from Converse to Stilettos.
FM: Name three designers you covet and what you love about them?
KB: Elie Saab would have to be my first favorite. Have you seen their new spring collection? It's honestly to die for! The elegant styles, yet bold prints and colors are so harmonious. I also love Michael Kors, for several reasons; Most importantly, for their bags and clutches. Secondly, for their watches… I wear my rose gold one religiously! One last designer I love is Kate Spade. Their jewelry and clothing is so girly, and I love incorporating a bit of that into my style.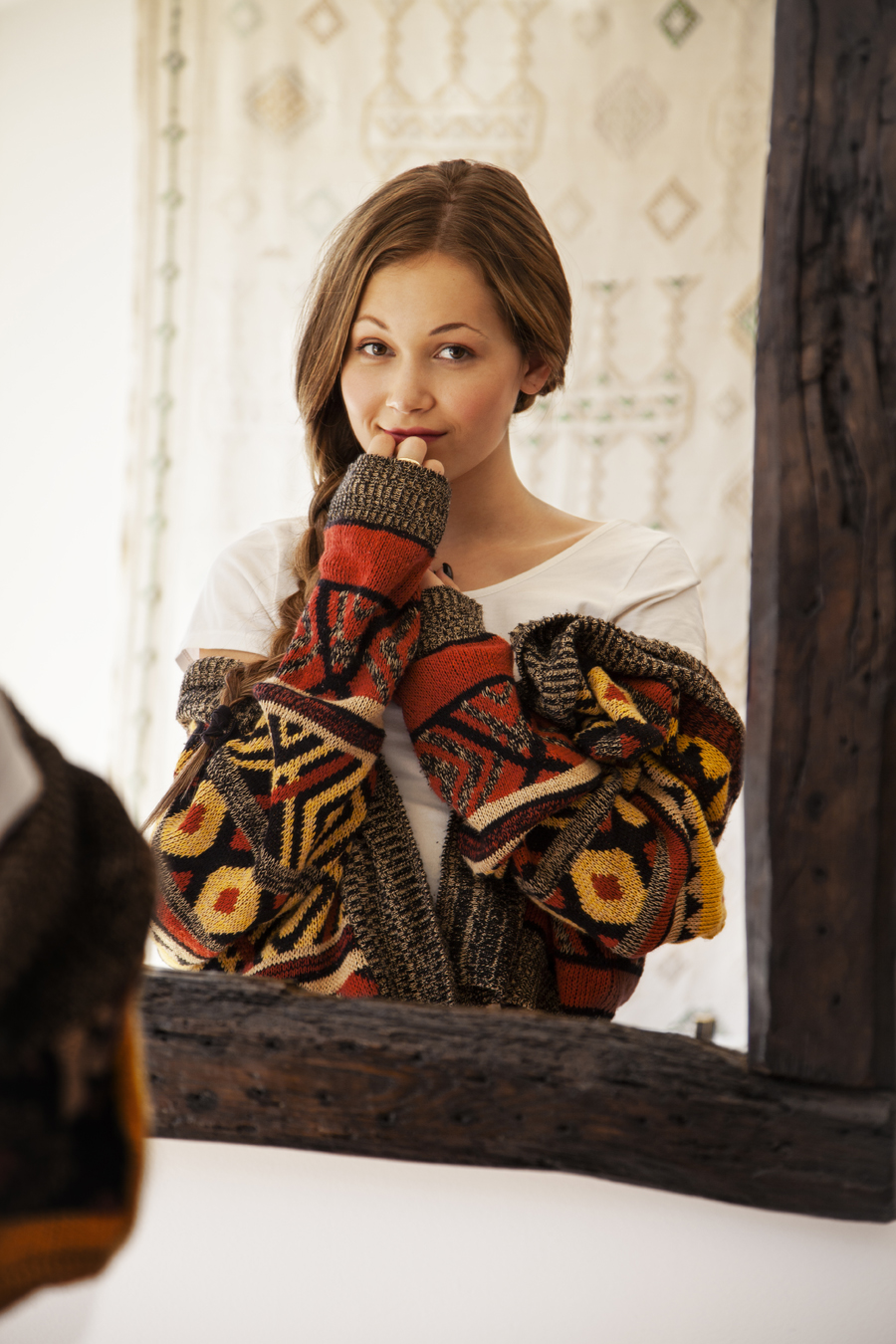 FM: We heard you have a high heel obsession! Who is your favorite shoe designer?
KB: I love Steve Madden! Always have. It may not be the biggest and most expensive brand out there, but they have so many styles for such affordable prices that it's hard to resist. Most of my boots are from Steve Madden, along with about 80% of my high-heels.
FM: Describe your perfect weekend.
KB: My perfect weekend would have to include a bit of relaxation since I work all week long! I like sleeping in till about 10:30 or 11, and then I might plan a beach day with a couple of friends. I would go to the beach everyday if I could. After that, I might stop by a party, or just spend the night with my family.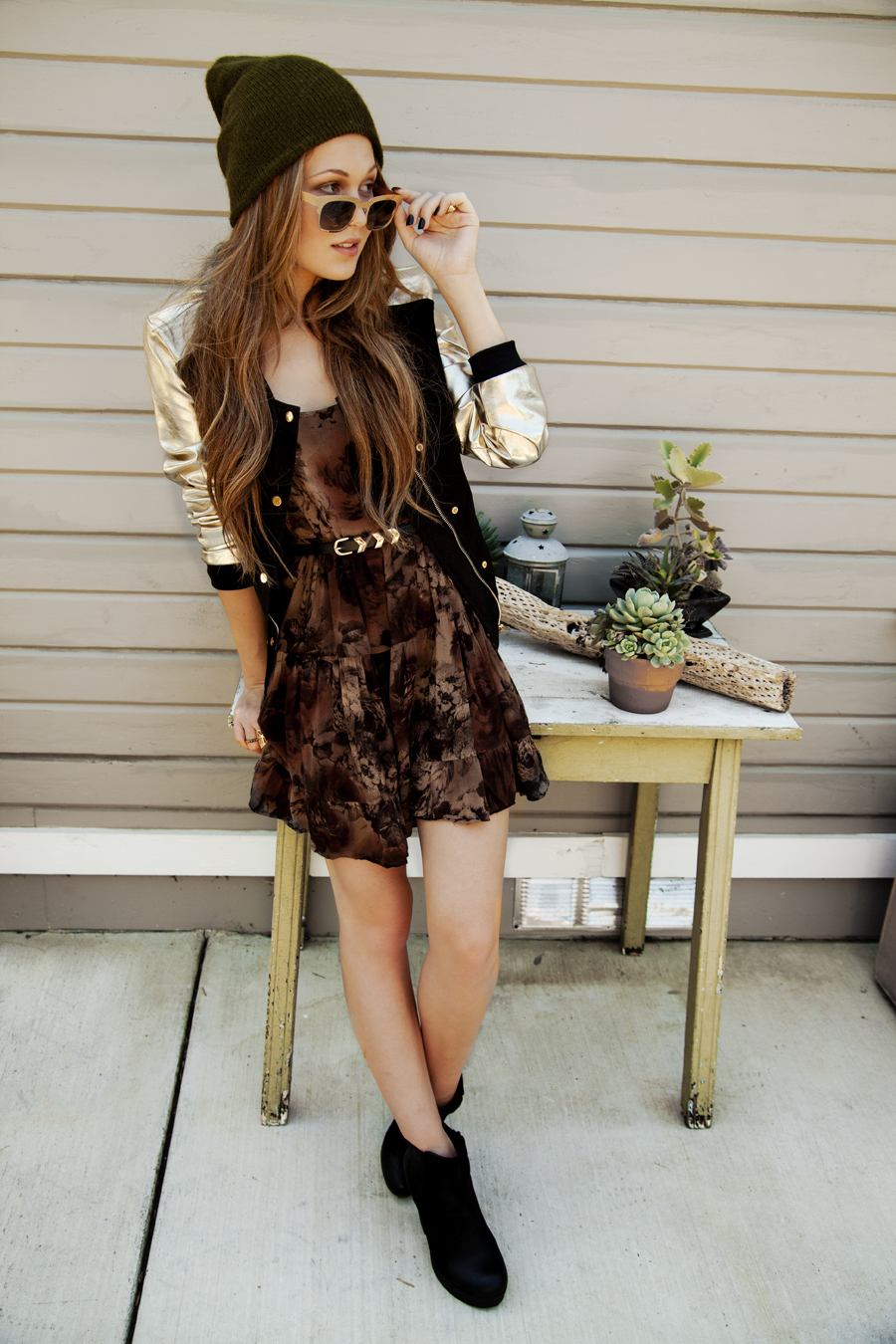 FM: Tell us about your best travel experience!
KB: One of my best travel experiences was when I went to Hawaii two years ago for work, actually. I had to do some promotional work for Disney, but I had no problem working all day long on a tropical seaside location! I ate at some amazing restaurants, stayed at the beautiful Disney Aulani resort, and got a killer tan. My whole family was there with me along with some of my friends from my Disney Channel family, which made the whole trip that much better.
FM: When life gets tough, what is one quote you use as your mantra?
KB: "Everything happens for a reason." This statement is as real as it gets because it's been proven true on so many occasions. Life may seem like it's not going your way sometimes and it's so easy to let it get you down. This doesn't only apply to acting, but to life in general. Maybe I didn't book a job I was hoping for because my "Lab Rats" opportunity was right around the corner. Where would I be now? Everyone has their own destiny, and you just have to trust that it WILL get better and things will work out in the end.
FM: What are people surprised to know about you?
KB: Most people would be surprised to know that I'm a huge rap fan! Drake is my favorite artist, and listening to him has helped me stumble upon other artists such as Jay-Z, Childish Gambino, and even Iggy Azalea. I don't care who's around, I blast my rap music in my car when I drive and I'm proud!
Want more? Keep up with Kelli on Instagram and Twitter!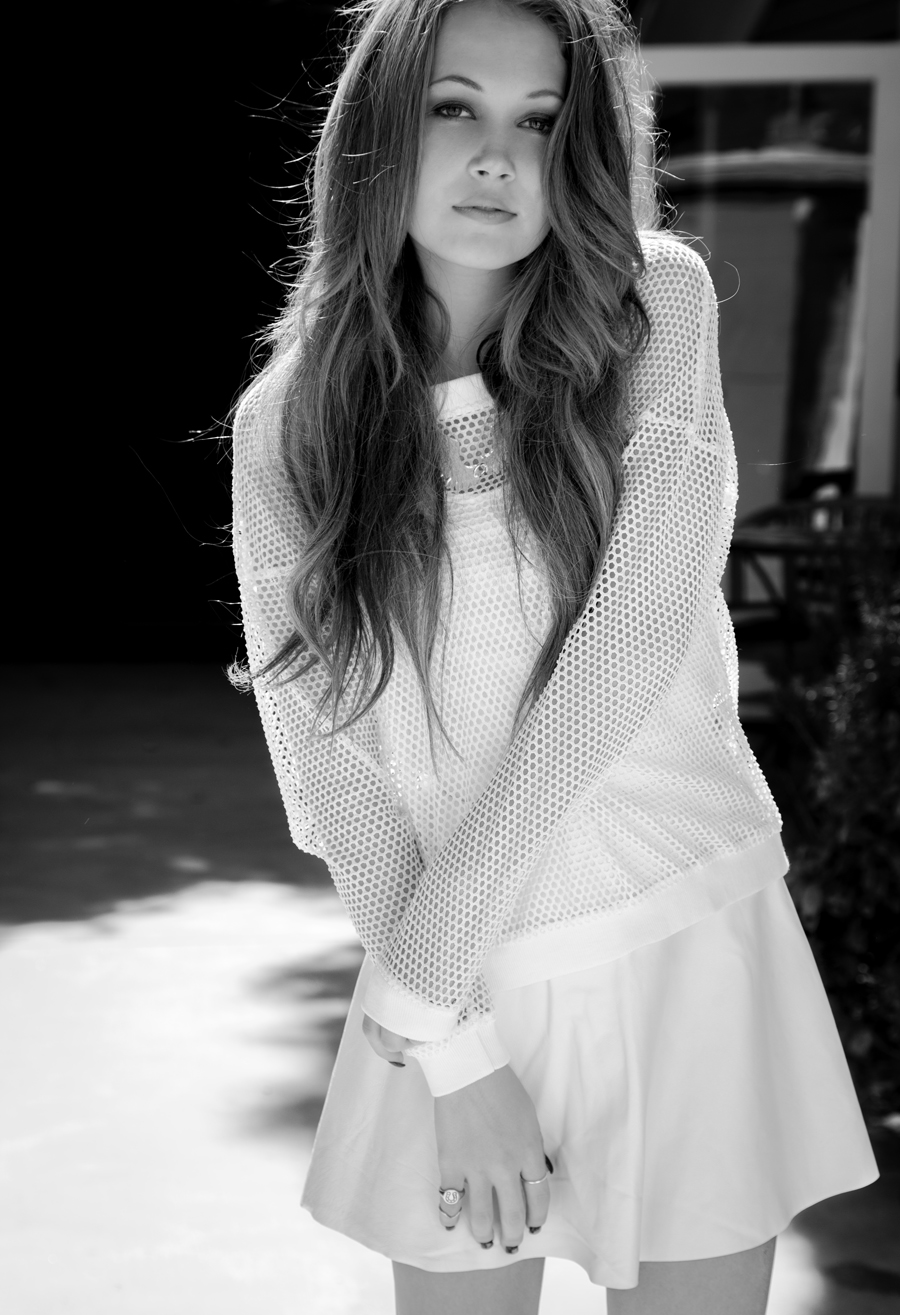 Photos by Joe DeAngelis