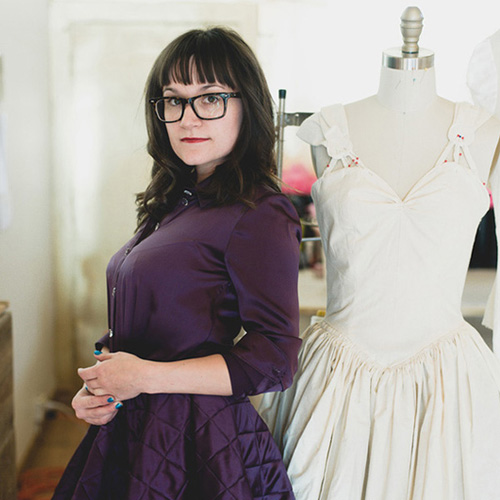 Designer Anastasia Chatzka of Anastasia creates fun, wearable clothes for city girls with a passion for unique design. See how Anastasia gets inspired, what she loves about her Ukrainian Village neighborhood and the design process of her latest collection.
FACTIO MAGAZINE: Where do you live? What do you love about it?
ANASTASIA CHATZKA: I live in Ukrainian village right outside of Bucktown in Chicago. It's about 2.5 miles from the lakefront which is just a quick bike ride away! I love all of the unique restaurants,bars and locally owned shops. I also enjoy the local concert venue the Empty Bottle. My favorite place to grab an old school cocktail is the California Clipper and the best little restaurant that reminds me of NYC is Rootstock.
FM: When did you realize you wanted to be a fashion designer?
AC: I realized I wanted to be a fashion designer when I realized that I could design whatever I wanted to wear, sew it up and be wearing it the next day. It's a gratifying process to be creating new things all of the time.
FM: Describe your design aesthetic.
AC: My design aesthetic is classic with a twist.
FM: Tell us about your latest collection and the inspiration process behind it.
AC: My latest collection was designed for the Chicago woman and lifestyle. I really wanted to have a collection I could turn to and wear something from it for all occasions. You can wear pieces to the beach, out to Sunday brunch, to work, to cocktail events, to street festivals, to a black tie event and even to the grocery store! It's part casual, part fancy. I always like to design collections that are very personal. If I wouldn't wear it, I wouldn't design it.
FM: How are you inspired?
AC: I am inspired from daily life but on a bigger scale.  Music is a huge inspiration to me, as well as cultural history. I am also really into art and feminism.
FM: How does Chicago inspire you?
AC: Chicago inspires me with the lifestyle that one leads in a major city. It's really different than living on a farm or in the suburbs. With the different activities that a city girl attends to in life, she needs a specific wardrobe, which inspires me to design certain outfits.
FM: What is it like when you spot someone on the street wearing your designs?
AC: It's an amazing feeling when you see someone in your designs! It makes what I do come full circle. I have been at restaurants and have seen people across the room wearing my designs, on the streets and in magazines…. pretty amazing.  All the clothes I design do not just sit on the bottom of the closet!!! That's the one thing that you never get to experience when you design the clothes and then sell them…. what kind of life do the clothes lead after they leave you??
FM: What has been your most memorable career moment?
AC: Most memorable career moment is a hard question. Currently, it is operating my own boutique and design studio. A few others that have been amazing moments …designing the front desk uniforms at The Godfrey hotel and ….oh, and I was recently in a Japanese tour book that was published for Japanese business women and is currently on the shelf in Japanese book stores!! 20k of the book have been printed…pretty amazing. I am really excited to share my designs with the Japanese culture. I would really like to have a store in Tokyo one day.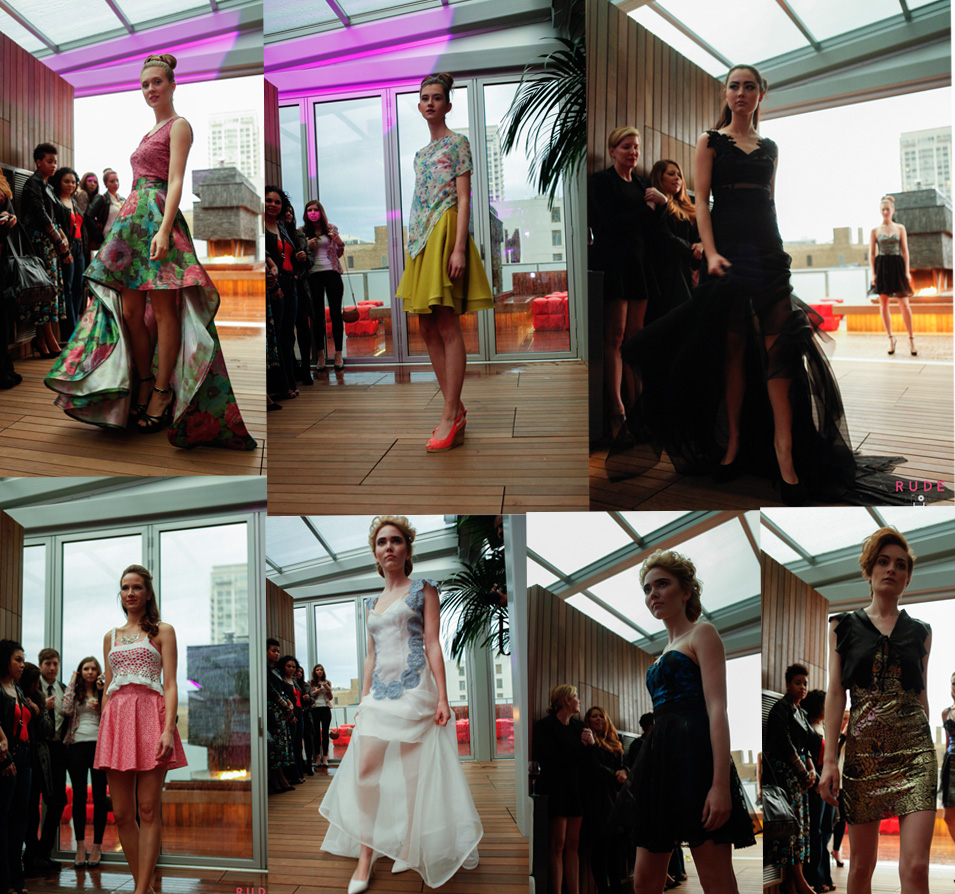 Photos courtesy of Anastasia Chatzka