We're always on the hunt for beauty products that can shave years off of our actual ages. So it goes without saying that whenever a new product comes out, we can't wait to get our hands on it. Here are 5 anti-aging products we're obsessed with right now.

M-61 Fast Blast Vitamin C Facial Mask
If you're looking for a "facelift in a bottle" and have two minutes to spare, pick up M-61 Fast Blast Vitamin C Facial Mask. This brightening mask not only hydrates, but it also exfoliates and brings dull skin back to life with Vitamin C and Vitamin B5. Skin feels tighter because of the ingredients that include seaweed, aloe and Vitamin E for firmer and more supple skin.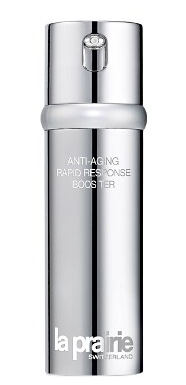 La Prairie's Anti-Aging Rapid Response Booster
When taking our skincare to the next level, we always look to La Prairie. Another exciting product on the horizon is the Anti-Aging Rapid Response Booster, their "most accelerated wrinkle interceptor to date".  Set to be released in April of 2015, this anti-aging product has us as excited as can be. In just two weeks, we've seen unimaginable results and it is changing our skin starting with the cells (those responsible for producing collagen and elastin). Over 14 days, wrinkles and lines seem to fade into oblivion and skin looks plumper and smoother. The secrets to this youth-inducing cream are the Plankton Extracts (which works on the skin's surface), while the herbal brightening complex is a mix of five different plants, along with Silver Vine Extract that helps with skin's tone and translucency.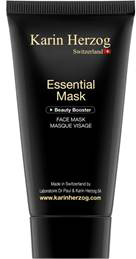 Karin Herzog Essential Mask
Who likes to be told they look tired? Nobody. Let us fill you in on one of our favorite beauty secrets. Karin Herzog's Essential Mask (supermodel Molly Sims is a fan!) is that perfect deeply nourishing mask that plumps your skin, making it more hydrated and energized. With active ingredients like 2% oxygen and Vitamin A, you will see immediate results—think lifting and toning. If hyperpigmentation is a problem for you, this formula helps to zero in on it and diminish it. And, it helps curb adult acne.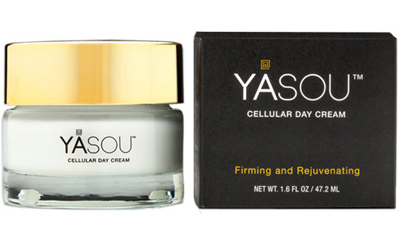 YASOU Cellular Day Cream, YASOU Cell Renewal Night Cream

YASOU skincare line is the newest product to come on our radar. Inspired by the organic beauty products found in Greece, made from natural ingredients like olive oil, natural essential oils and organic beeswax, the line uses high quality natural and organic formulas for their YASOU Cellular Day Cream and their Cell Renewal Night Cream. The Cellular Day Cream rejuvenates skin at a cellular level with natural ingredients and an MFA complex, along with the Calityl-O Complex that helps promote firmness and elasticity. The Renewal Night Cream's natural ingredient Hyadisine works with our skin's repair process through the night to help rid of fine lines and wrinkles. Age spots fade, skin firms and plumps thanks to the product's antioxidants, all so you can wake up to younger-looking skin day after day.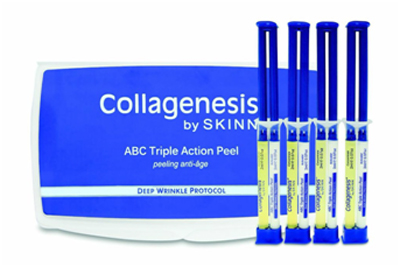 Collagenesis Deep Wrinkle Protocol ABC Triple Action Peel
Skinn Cosmetics has launched one of our favorite anti-aging products, the innovative ABC Triple Action Peel. It features time-released Glycolic Alpha Hydroxy (A), encapsulated Salicylic Beta Hydroxy (B) and Vitamin C (C) to slowly penetrate the skin, and allow for maximum results. Helps rid the skin of fine lines, as well as deep wrinkles, reduces the appearance of pores, all while brightening your skin.