Women usually think that once they reach their 20s, 30s and even 40s that acne is a thing of the past and they never have to worry about getting another zit again. If only life were that simple. Some women skip it completely, but for many of us, recurring blemishes are a constant battle. We've tried and tested some of the best products on the market and here's our top products for banishing adult acne.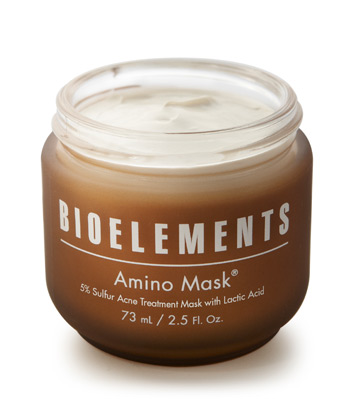 If you've had a facial, you have most likely enjoyed the benefits of the brand Bioelements, that esthetician's swear by. To help clear and heal acne, check out Bioelements Spotless Cleanser. The product not only cleanses the skin, but helps rid of acne with the 2% salicylic acid within the cleanser. Bioelements Amino Mask is another favorite. This 5% sulfur mask penetrates pores, to help rid of breakouts. Another must-have is Bioelements Breakout Control. It also has 5% pharmaceutical grade benzoyl peroxide lotion and you can wear it under makeup or alone to continue your acne banishing regimen.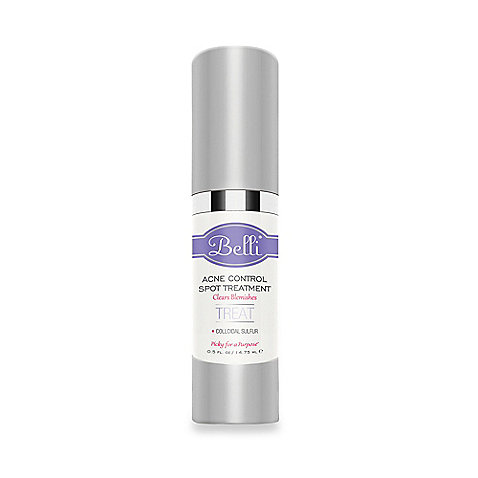 Belli products are our top choice to use during pregnancy to banish blemishes. Products are free from salicylic acid, glycolic acid, and benzoyl peroxide which should be avoided while you're with child. Our picks? Belli Anti-Blemish Facial Wash, is the perfect cleanser that cleans skin, while not over-drying. The cleanser features lactic acid to gently clean and exfoliate and contains lemon peel oil, a natural anti-bacterial and skin brightener. Green Tea extract and cucumber gives your skin all of the antioxidants it needs. Belli .5 oz. Acne Control Spot Treatment is a great spot treatment featuring colloidal sulfur, tea tree oil and camomile. You don't need to be expecting to try these products, either.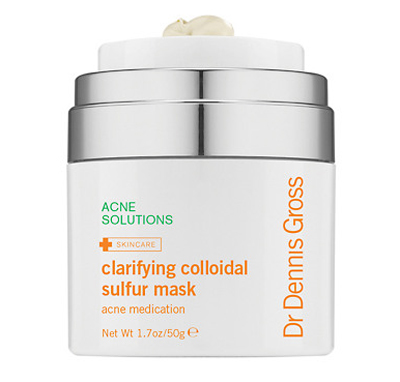 Dr. Dennis Gross is a renowned New York dermatologist and creator of some of our favorite zit zappers. Dr. Dennis Gross Skincare's One Step Acne Eliminating Pads are more than the cleansing pads you remember as a teenager. These pads target your skin issues with ease, whether it's stress, hormones or inherited. They clean out your pores, help flatten blemishes and even help to fade dark spots that come with age. The Clarifying Colloidal Sulfur Mask is God's gift to the acne destroyer. The mask clears skin by absorbing excess oils, along with ridding acne causing bacteria—all while reducing pore size, minimizing blackheads and making skin more clear. Can be used as an acne medicine for as little as 10 minutes, or worn overnight for immaculate results.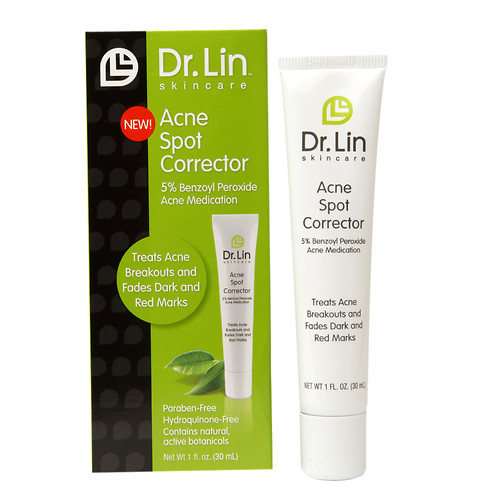 Dermatologist-developed brand Dr. Lin Skincare is the perfect mix of products that work, while being gentle on the skin. Using a blend of benzoyl peroxide, salicylic acid and natural botanicals, get the most beautiful acne-free skin without harsh ingredients. Some of our favorite products like the 2-Step Acne Clarifying System that includes the Daily Cleanser, Acne Lotion and Acne Spot Corrector have healing properties like Arbutin, which is found in Bearberry Tree Extract—great for soothing skin and reducing inflammation and fading dark spots that come with aging. Products are also free of parabens and hydroquinone.
What if we told you there was a product on the market that helps treat acne from the inside out? We love to bring good news because Z Skin Systems has launched an incredible product that combines both a supplement and tropical component for an all-encompassing focus on beauty. Check out their Method No. 2 for Clear Skin that helps manage acne prone skin from the inside by helping against environment stress.
And, last but definitely not least, how about an acne treatment and a tinted lotion? Miracle Skin Transformer Acne Control not only helps to kill off acne, but it also helps control shine, evens skin tone and refines pores, all while preventing future breakouts. It's lightweight and oil free, leaves a beautiful matte finish, hydrates, calms and firms—need we say more? The miracle treatment (comes in translucent, light and tan) has ingredients like salicylic acid, anti-microbial peptides, marine extracts and vitamin B3. Learn more at www.miracleskintransformer.com.