Just because summer is over in the city, doesn't mean to lay low on your workout routines. If anything, it's time to work out even harder for those tropical getaways you'll be taking this winter—and Equinox is just the gym to get fit. They've recently launched 2 new classes that we can't get enough of including Best Butt Ever and Ropes and Rowers.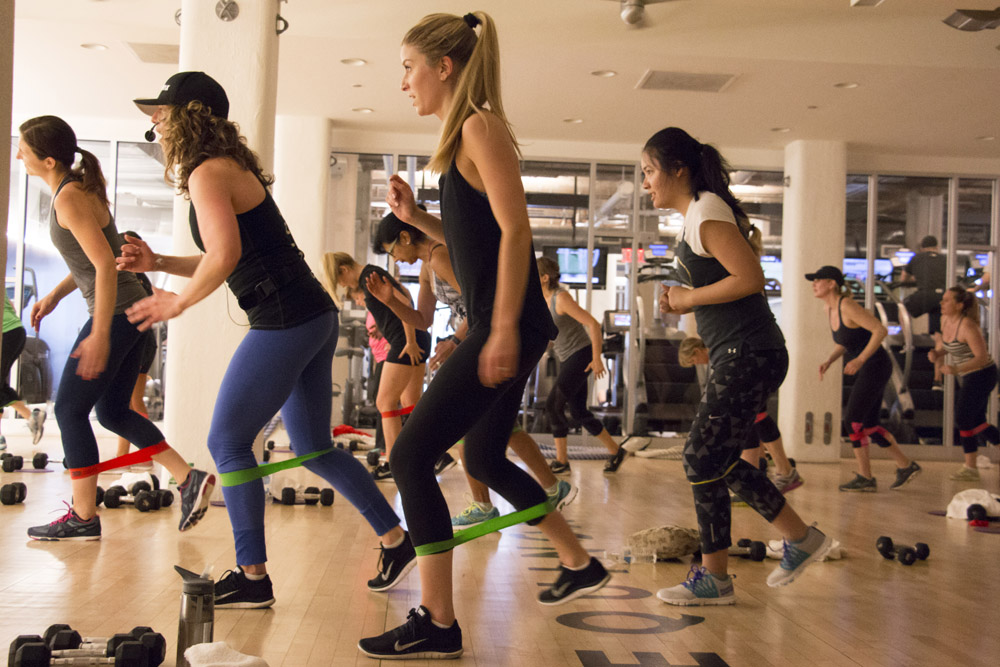 Looking to get the Best Butt Ever? Then you must take this new class at Equinox. The workout is designed in three ways—to get active and fire up your glutes, get strong by building "beautiful definition and strength" and to get powerful by elevating your metabolism, helping you burn loads of calories, all while firming up your favorite asset.
When we want to switch things up, we love to take Ropes and Rowers—a "high intensity circuit class" that combines water rowers and battle ropes. The class is a mix of individual and team drills with plenty of interval training, making this class an unpredictable workout—giving us that "after burn" feeling post class.
Photo: Best Butt Ever by Lindsey Becker, Ropes and Rowers photo courtesy of Equinox