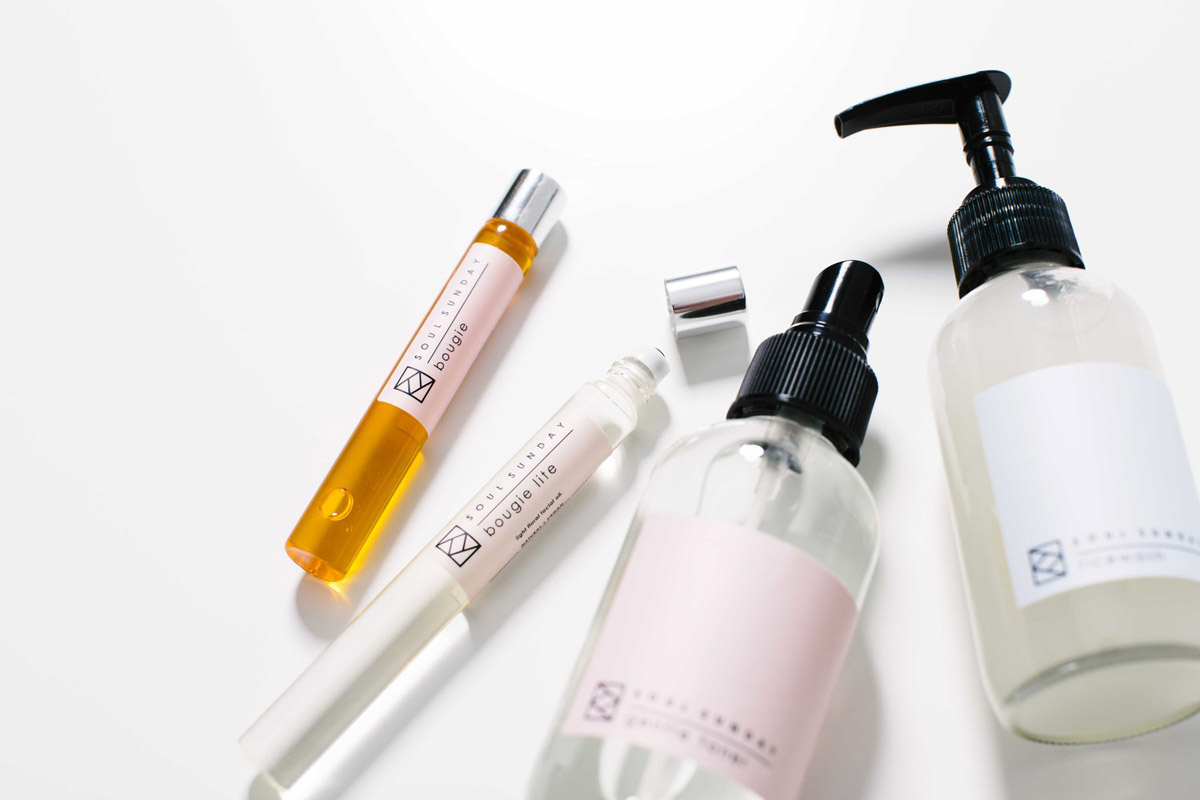 What's good for our soul? Yoga. But when we can't head to class, aromatherapy products that bring out that feeling of zen is the next best thing. Soul Sunday is our go-to—a mix of aromatherapy, combined with quality, natural ingredients, gives us a line of products that encourages "creativity and escapism."
Here's a look at the three products from the collection that we can't live without.
child's pose | meditation mist, $24, Buy

Featuring grapefruit, jasmine, and clary sage, Soul Sunday's Child Pose mist brings about a feeling of peace, whether you're spritzing on your mat before practice or adding a bit to the air before meditation or on your pillow before bed, you'll feel instantly relaxed.
bougie facial oil, $26, Buy
A simple facial oil that works is why we love Soul Sunday's bougie facial oil. Made with organic rosehips, along with rose, evening primrose, and neroli blossom, the rich oil has nutrients and fatty acids that help with high cell turnover, giving you younger looking skin. Nourish your skin, use on fine lines, blemishes and even scars.
no worries aromatherapy roller, $18, Buy
No worries in life? Wouldn't that be nice. Well, Soul Sunday's no worries aromatherapy roller can help promote a sense of "well being and creativity" just by adding to your pulse points. Your job is just to breathe deeply.
Shop our favorite products by Soul Sunday