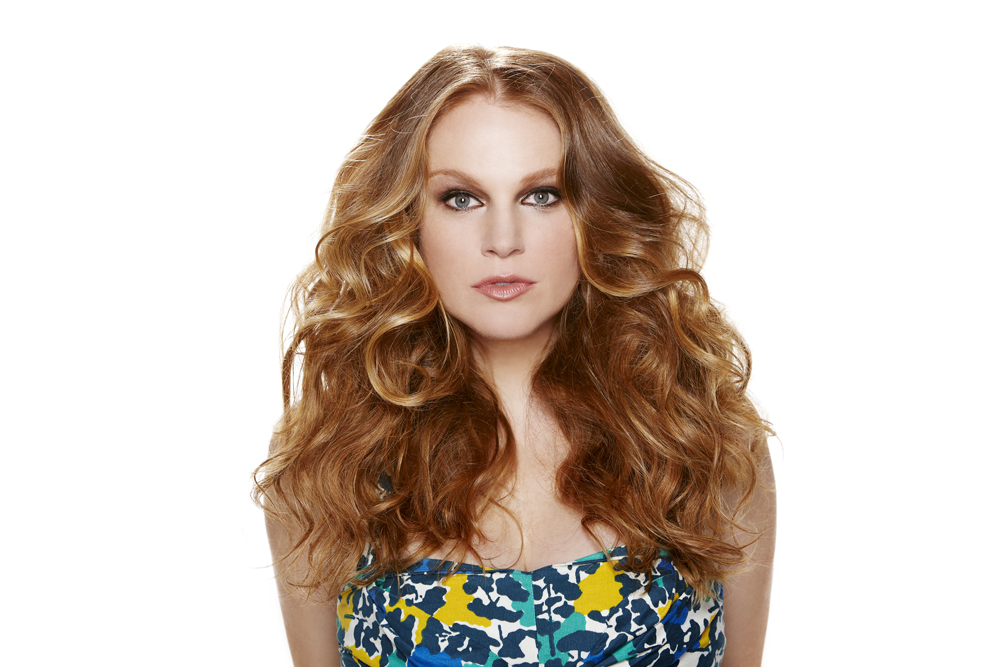 It's true, some of our absolute favorite Hollywood starlets are redheads. From flawless actress Julianne Moore to Mad Men's Christina Hendricks, we never tire of these beauties.  So you can bet heads turned in the office when we first spotted Erin Cottrell. Not new to Tinseltown—you have probably seen her in LEGALLY BLONDE 2: RED, WHITE, AND BLONDE! opposite Reese Witherspoon and on her many TV credits including, "The Glades," "NCIS," "Meteor," "Medium," "Cold Case," "CSI: NY," "Numb3rs," "ER," "Faith of my Fathers," "Ed," and "Strangers with Candy."
In her latest film, she plays opposite Ray Liotta, Ashley Judd, Seth Green, and Blake Rayne in "The Identical" as Jenny O'Brien, wife and supporter to her husband Ryan Wade's dream of becoming a musician. As fate would have it, his twin brother, who he was separated from at birth and doesn't know exists, Drexel Hemsley, already is an international music superstar.  We caught up with Erin to discuss her role (she also narrates the film!), check out her beauty secrets, and her next career move (it may surprise you)!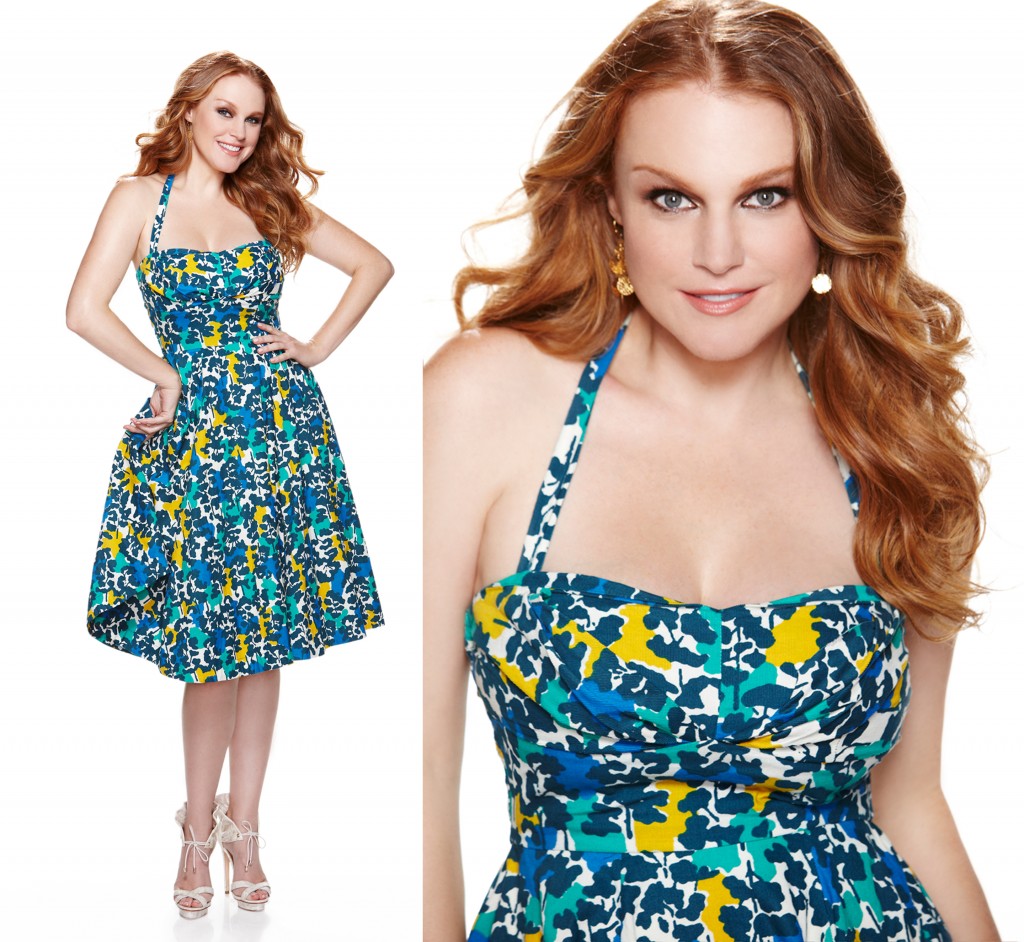 Factio Magazine: Tell us about your upcoming role in The Identical, playing the character of Jenny O'Brien, the wife of Ryan Wade!
Erin Cottrell: My character, Jenny O'Brien, in The Identical is a kind and loving spitfire of a woman. She's the devoted wife of Ryan Wade and has an unconditional belief in her husband's talents and purpose. She's also a nurse who loves children and, coincidentally, she's the calm, southern voiced narrator of this movie. I loved playing this character because she is a positive and genuinely supportive soul, which made going to work easy and fun.
FM: What have been some of your most memorable moments working in the film industry?
EC: Some of my most memorable moments in the film industry have come from the friendships I've made while shooting on location. We joke that it feels like summer camp. On The Identical, Seth Green, Joey Pantoliano, Waylon Payne and I all lived in the same hotel, so when we'd have some time off in Nashville we couldn't help but hit the honkey tonks and have a blast in the city. I've also loved talking to people, whom I've never met before, who have been affected by projects that I've been a part of. The Love Comes Softly series of  TV movies, which I did for the Hallmark channel, has had a big impact on people's lives in regards to faith and overcoming grief. I am humbled and incredibly grateful when people reach out to say they've been moved or helped in any way because of them. I think that's precisely why I became an actress.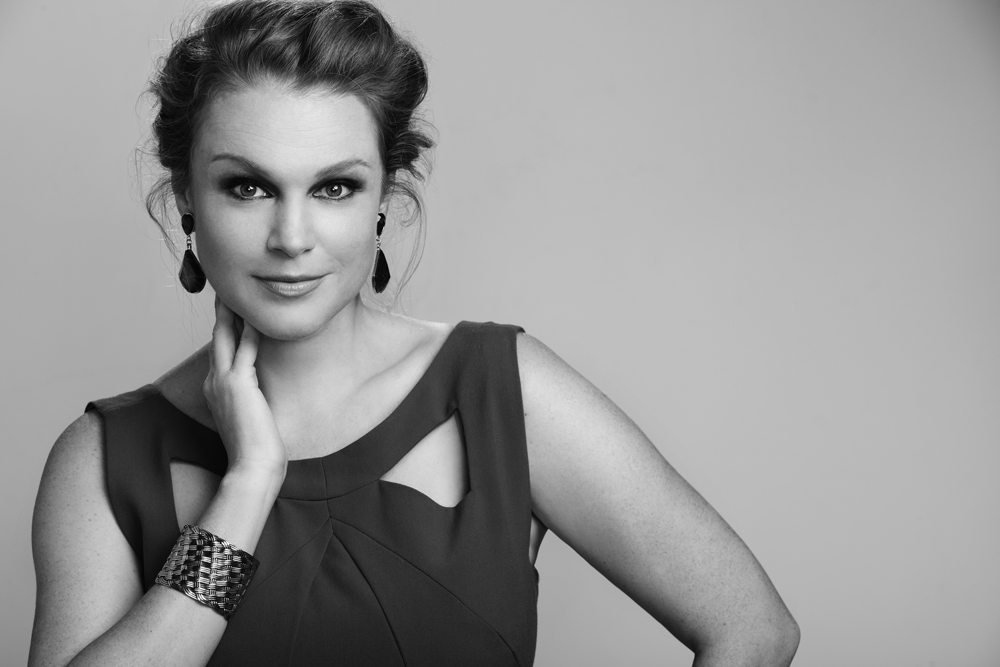 FM: When was the first moment you realized you wanted to be an actress?
EC: I was nine-years-old when I first realized that I wanted to be an actress. I was auditioning for a production of Annie and the director asked me, "which do you like better, acting, dancing, or singing?" and without thought, I blurted out, "Acting!"  I'm sure this shocked my mom, who was standing by, since she was a choreographer and I had practically grown up in a dance studio.  But my subconscious had spoken, and it was all over after that. I was hooked. Later, while studying drama at the University of North Carolina, I realized that connecting with people gave me the greatest satisfaction, and to do that through theatre and film felt magical.
FM: What are some of your favorite beauty secrets?
EC: Some of my favorite beauty secrets are; sleep (which I don't get much of now with a newborn), drinking lots of water, wearing sun block (because I am a real deal redhead) and using a light brown brow powder, even when I'm wearing very light make up. Having light eyebrows can make me disappear on camera, so just a little brow definition goes a long way for me.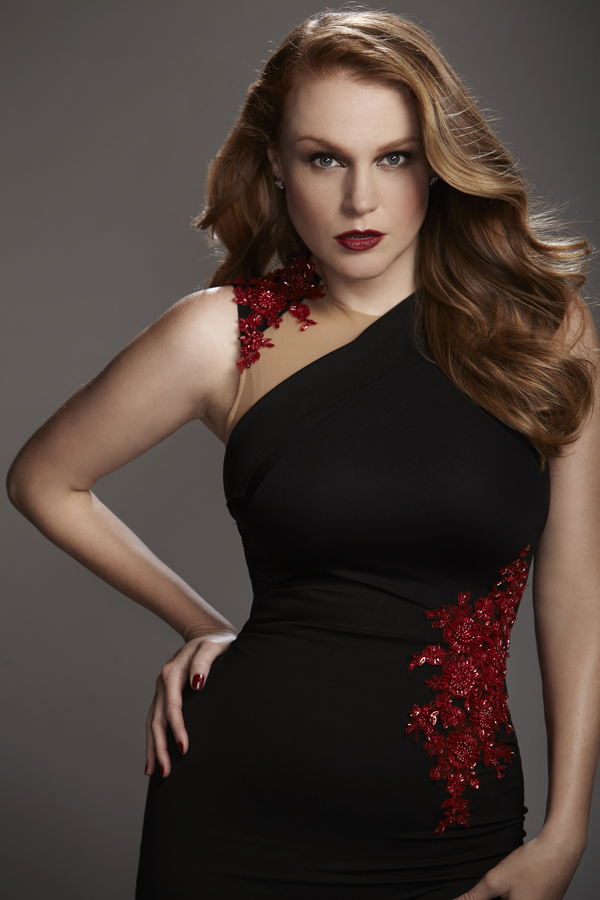 FM: Where are your favorite places to shop online?
EC: My favorite places to shop online are probably Anthropologie, Bloomingdales, and more recently, Joss and Main for cool furniture. My husband and I just moved to accommodate our new little lady, so we're constantly trying to spruce up the nest with fun accents, patio furniture and nursery swag.
FM: What are people surprised to know about you?
EC: People are surprised to know that I taught dance and acting to the at risk youth of East LA for over a decade.  Twice a week, I would head into Boyle Heights with my boom box and a bag of second hand ballet slippers and work with school kids who were at a high risk of falling prey to gang activity.  I worked for the non profit, City Hearts: Kids Say Yes to the Arts, trying to instill confidence and creativity to an under served community all while keeping them off of the streets and trying to give them purpose. I'm very proud to say that one of my very first students is now a senior in college (the first in her family to even graduate high school) and she will graduate next year with her degree in social work. Her goal is to give back to her community what was given to her as a child.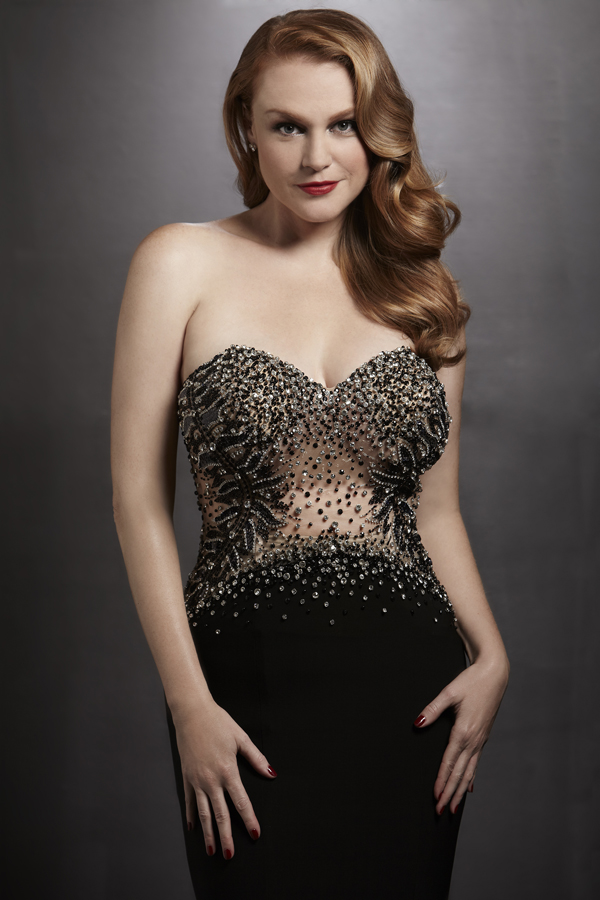 FM: Where are your favorite places to travel?
EC: My favorite places to travel are Scotland, Kauai and Italy. Scotland, because I feel like I belong there and I get swept away by the mystery of the highlands. Kauai, because I am a glutton for lounging on a gorgeous beach with a cocktail in hand. And Italy because it's where I spent my honeymoon and I fell in love with Rome. The combination of history and modern ease in that city made me want to move there. I felt endlessly intrigued by what art or architecture might lay around the next corner. I left feeling mentally, spiritually and gastronomically enriched.
FM: What's next for you (personally and career-wise)?!
EC: Next for me is motherhood! My daughter, Nova, is just four-months-old and caring for her is a wild and beautiful adventure so far. I'm looking forward to growing with her and seeing the world for the first time through her eyes.  She is just everything to me.  From a career standpoint, I feel a definite pull toward more feature films these days. The Identical was a great game changer and I'm elated to be a part of it. Up next, I have a short film coming out soon called Pacific Edge that I star in with Ed Asner and Babara Bain.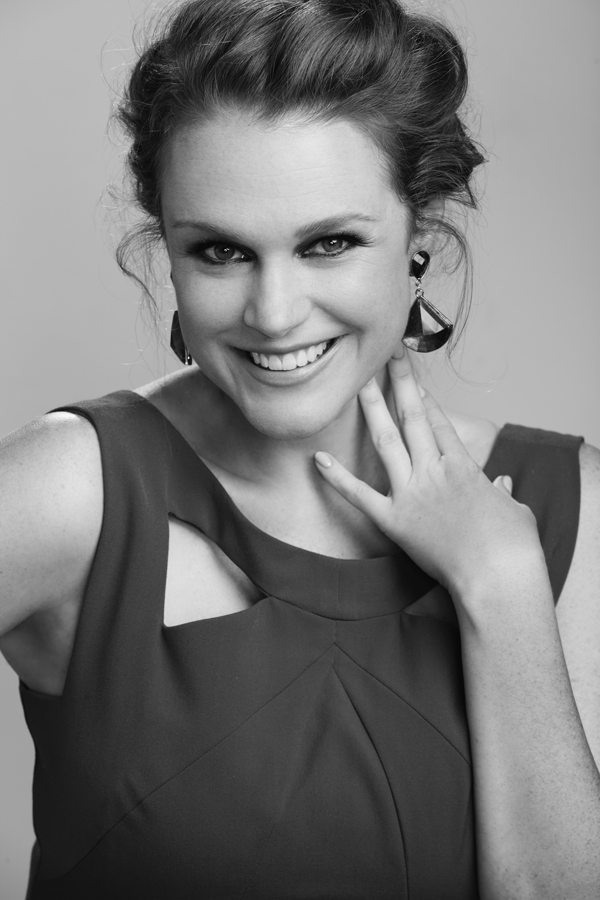 Photos by Jsquared Photography