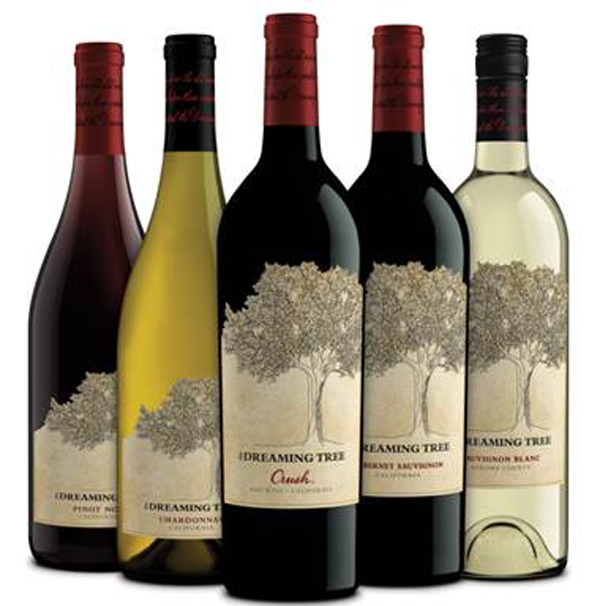 Are you looking for an affordable and approachable way to celebrate Earth Day—and give back?
Dreaming Tree Wines are on our must-have list because of their sustainability, and they happen to be created by one of our favorite musicians –Dave Matthews, along with award-winning winemaker Steve Reeder. Not only eco-conscious, but the wines taste great, are approachable and go with just about everything. Made with a natural cork closure (that's grown sustainably)–the bottle is made of 100% recycled kraft brown paper and bottles are made using clean-burning natural gas. Whether you're planning a backyard picnic or an outdoor dinner party with close friends and family, Dreaming Tree wines are a natural choice.
To celebrate Earth Day this year, Dreaming Tree has announced that they are starting their first, "Buy a Bottle, Plant One Tree" program–for every bottle of Dreaming Tree Wines sold from Sunday, April 15th through Sunday, Aprill 22nd (Earth Day!) the company will plant a tree with environment partner Living Lands and Waters' Million Trees Project. The goal is to plant up to 80,000 trees!
We can't think of a better way to celebrate Earth Day! Cheers!