Ashley Scott of Drapes is more than an accessories designer, she's a true artist, living and working in Chicago. Find out how her Wicker Park neighborhood inspires her, the inspiration behind her latest men's collection WRATH and the most memorable career moment to date.
Where do you live and what do you love about it?
I live in the Wicker Park neighborhood of Chicago. When I worked at Marc by Marc Jacobs on Damen Ave. back in 2008, I would dream of living in Wicker…There's a vibrant energy of creativity here like nowhere else in Chicago. I love everything about it! I love the community of artists here, the cute little coffee shops, Rodan, the blue line hovering over the neighborhood, the graffiti everywhere….the cute hipsters walking down Milwaukee Ave. It's such a great place to live and just be yourself.
When did you realize you wanted to be an accessories designer?
I realized it when I was studying Fine Art at CSU….I love to paint, but something was pulling me in another direction. It all started when I began experimenting with textiles in jewelry just because all the jewelry I saw out there bored me. I would use all of the left over scraps my mom didn't use for her clients' dresses and go to town…make them look like they never came from that. My mom being an amazing seamstress my whole life, I learned a lot form her as far as design. I then realized that I didn't have to choose one, I could combine both of my loves together. After my first pair I made, the reaction was just too great to give up. I knew I found my calling.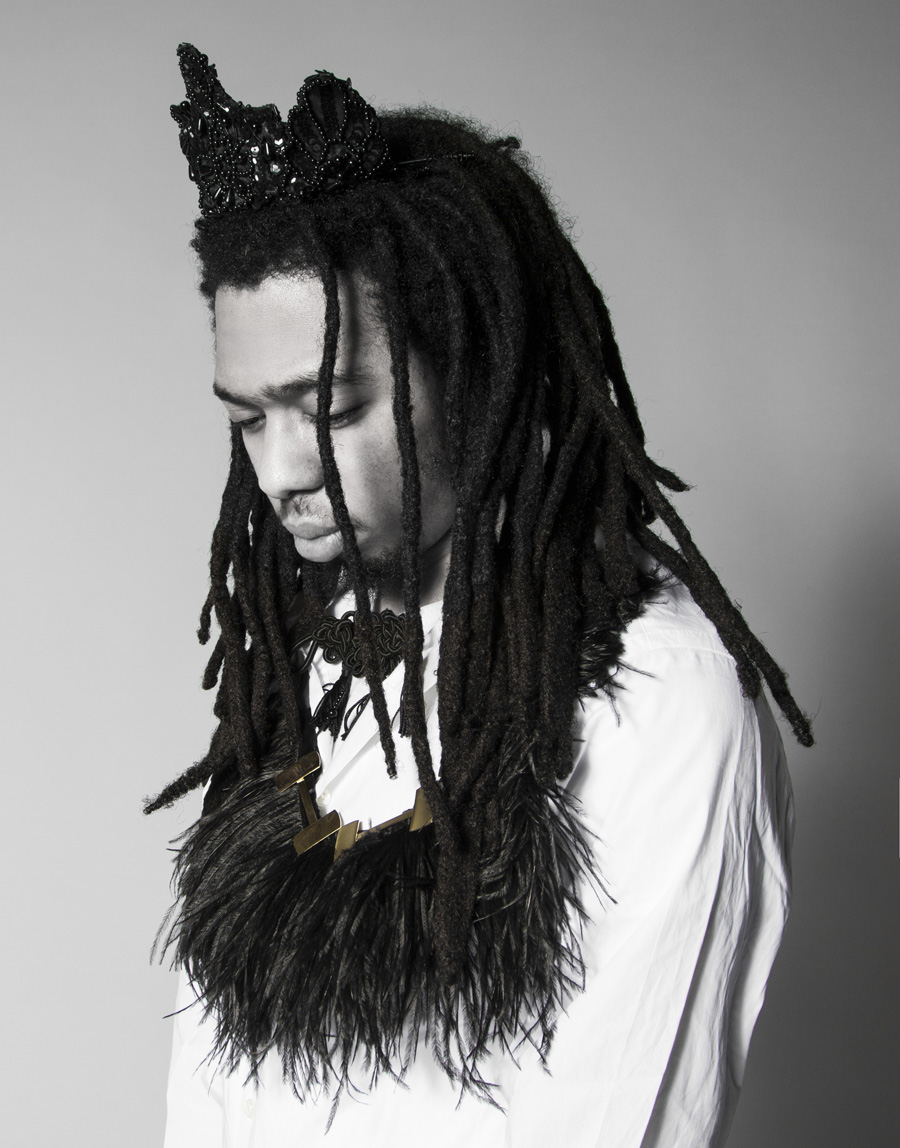 Describe your design aesthetic.
I am an artist first, so I don't usually follow the rules of design. I am all about destroying something to make it beautiful. Or bringing something back to life that people consider unattractive. I like to get really dirty…dipping, dying, pulling apart, ripping, painting, melting, burning. Things that people don't equate with jewelry at all.
Tell us about your latest collection WRATH and how you came up with the idea.
It actually started with a personal rant on my facebook account. I mentioned, "You don't want to see my Wrath," and a friend commented; "Drapes of WRATH." Of course my brain went crazy with that!!!!! So I decided to let this collection show my personal Wrath…my passion for what I do. I wanted it to be about destroying to create. I wanted this collection to look like a royal family left it behind years ago but it was still beautiful…even though it looked ruined and burned.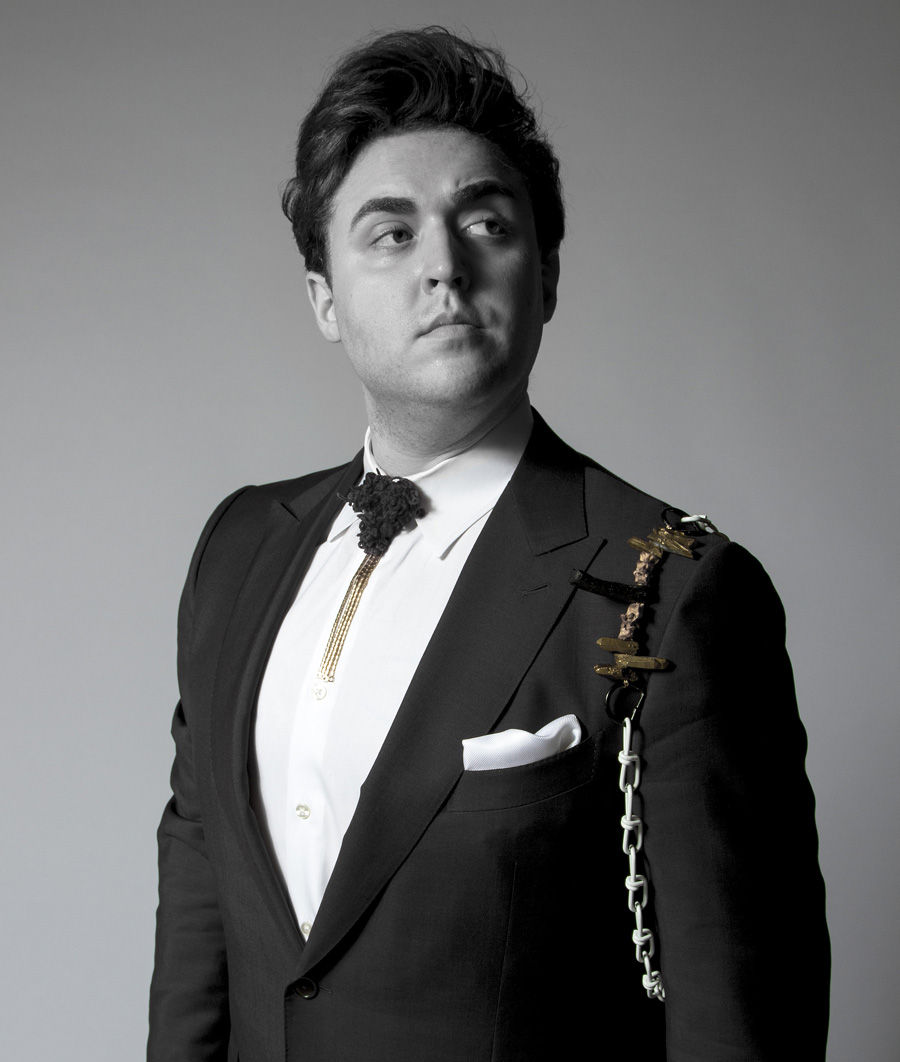 The collection started with the three Wrath necklaces that are ripped trim that I left in dye for days, painted and molded. After I did those pieces, the collection just poured out of me..it was my therapy. I wanted to show my versatility…I had a lot to prove, I was tired of people putting me in a box..calling me an earring designer…I'm an artist!
While I was working on it, I did a few commissioned pieces for a male friend of mine (Westley of the wrathpack) and got so inspired by him that I decided this would be a men's inspired collection. I wanted to replace the tie, the pin, all of the classic male accessories and give men something new because they really don't have that much to choose from. I was so inspired by my friends, that I asked them all to be my male muses, also known as the Wrathpack because they are all so regal and fearless….and handsome. And now Wrath has inspired me so much that I've decided to do a series and embark on the seven deadly sins. Next is LUST.:) I've realized this collection is a part of a bigger picture.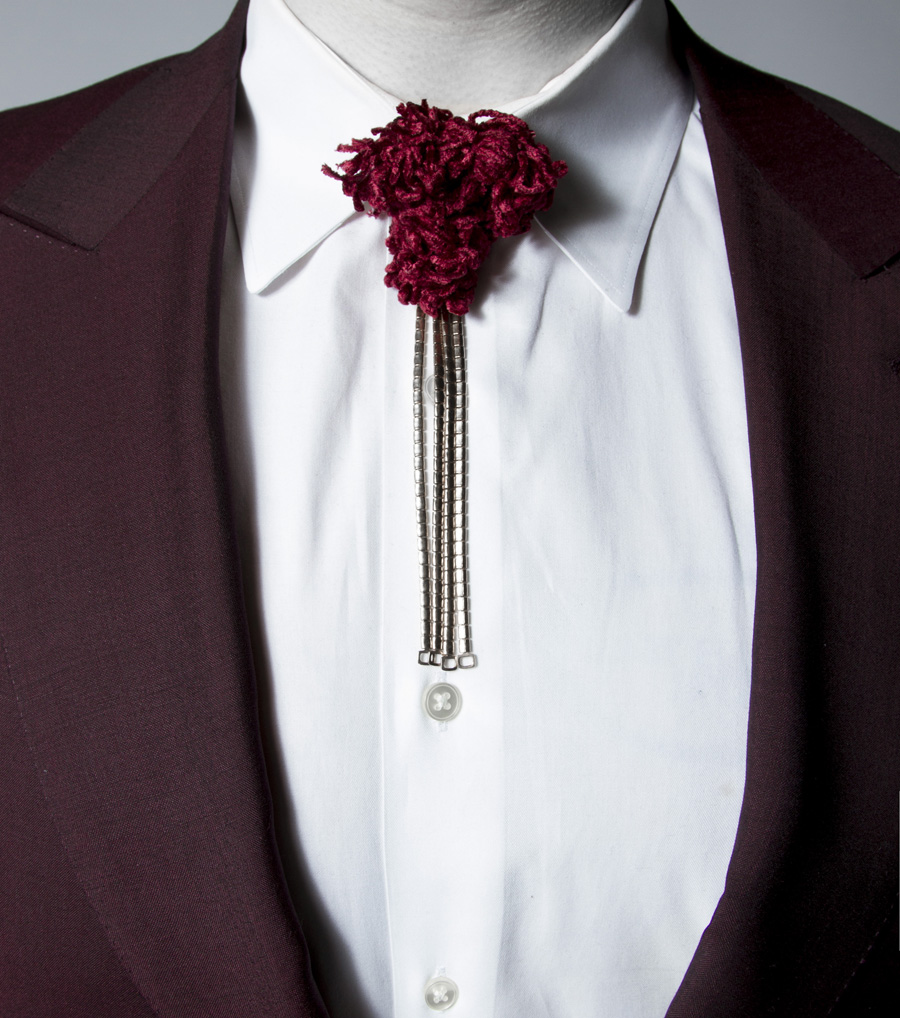 How are you inspired?
I'm inspired by my everyday life. I live in this creative bubble. I live it every single day. My house purposely looks like Tokyo…a fun house. There is no way to not be inspired in my house. I'm also constantly around all of these fearless people who just do what they want. I'm inspired by all of my cool friends. They are so cool. I am never short of inspiration.
How does Chicago inspire you?
Chicago is such a gorgeous city…but I love the people here. If I lived anywhere other than Wicker Park, I don't think it would be the same experience for me. The community of artists…they are so talented that it inspires me more. Performance art is so great here too. I always sneak to the defibrillator performance gallery down the street from my house or the MCA to get my fix.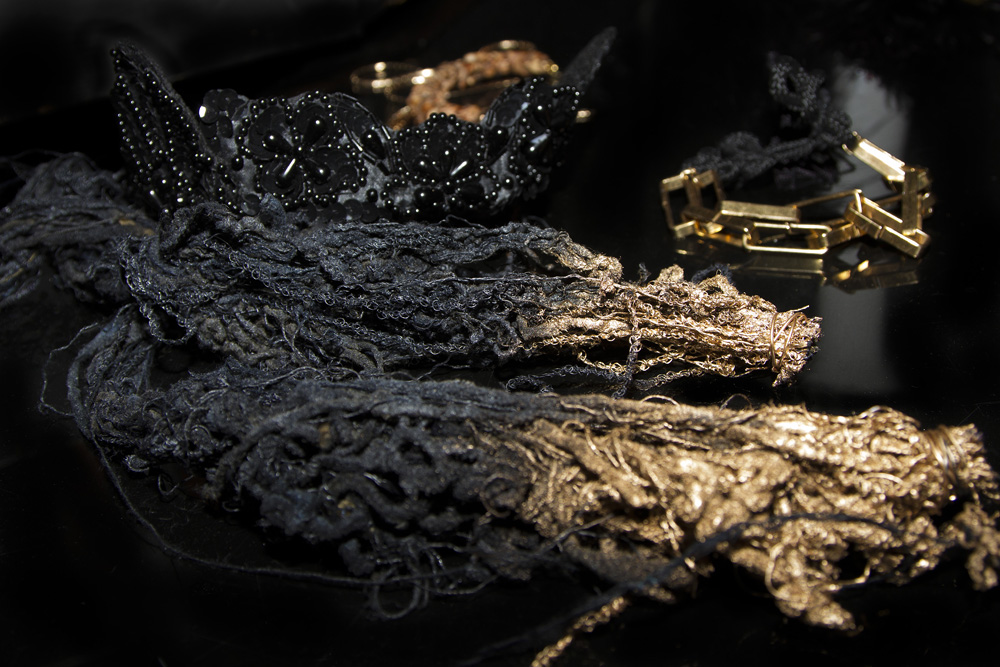 What is it like when you spot a woman (or man!) on the street wearing your designs?
It's like seeing your kid being sent off to college…so proud…so emotional!
What has been your most memorable career moment?
2011 was it. I realized then that it was serious. Being chosen and sponsored by Toyota and traveling to Asia and Europe for the Creative Lounges was mind blowing. I traveled through Japan, Korea, Thailand, Romania, and Croatia all in the span of two months.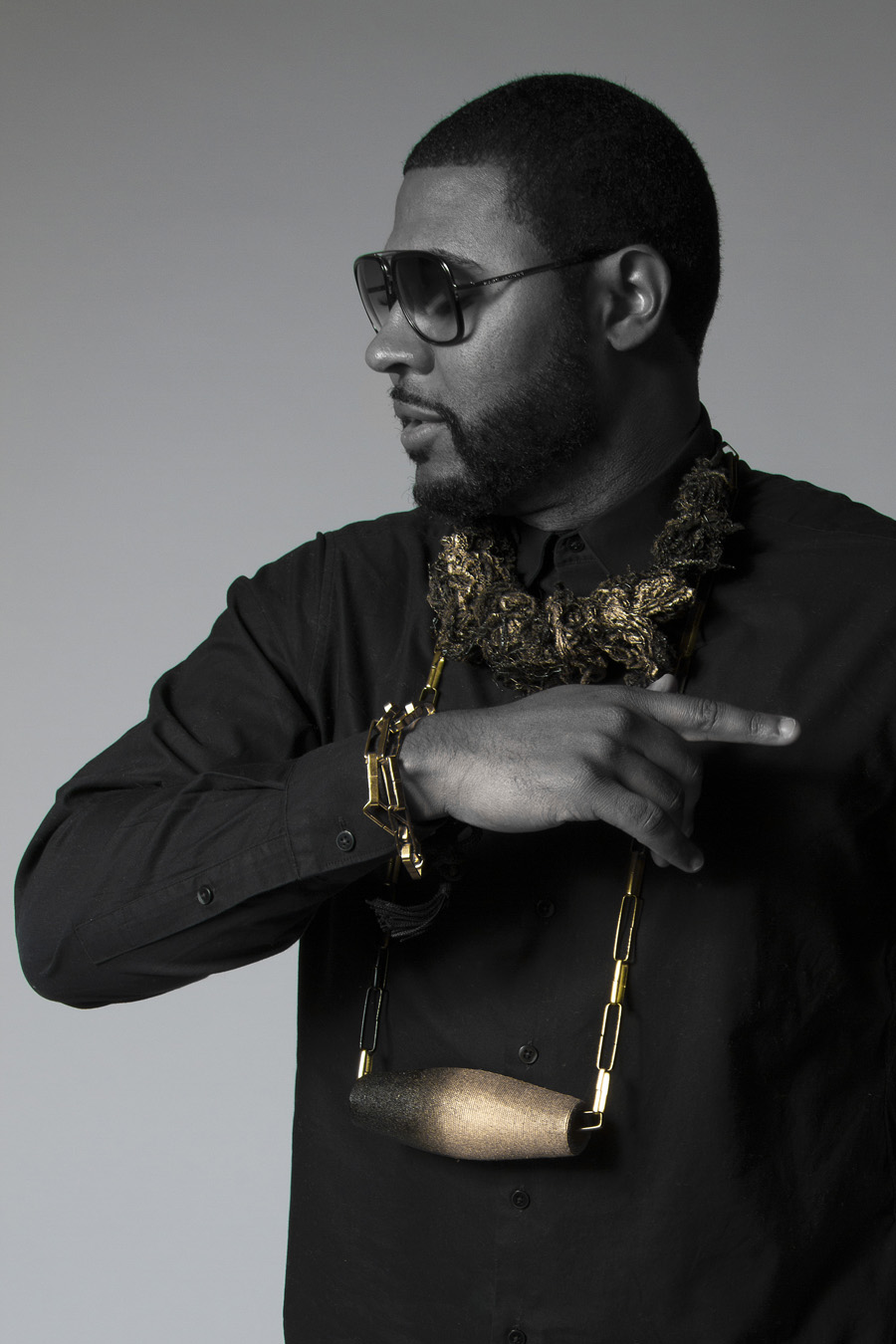 So overwhelming…such a high. Doing all of the huge exhibitions and fashion shows there with super talented designers form around the world made me realize that I had it. I was the only accessory designer chosen, so I had to represent. I got to design a Toyota concept car, have dinner with the mayor of Zagreb, Croatia…Drape his daughter. That was a great moment, I know a lot of people don't get to experience, and I'm still so high off of it three years later. It changed everything for me. Also, this past year has been such a great milestone in my life. I got picked up in Rotterdam (detoxfromsociety) and could officially call myself an international designer. I'm excited for what's next.
Shop: AshleyDrapes.com Instagram: @AshleyDrapes Facebook: DRAPES by Ashley Scott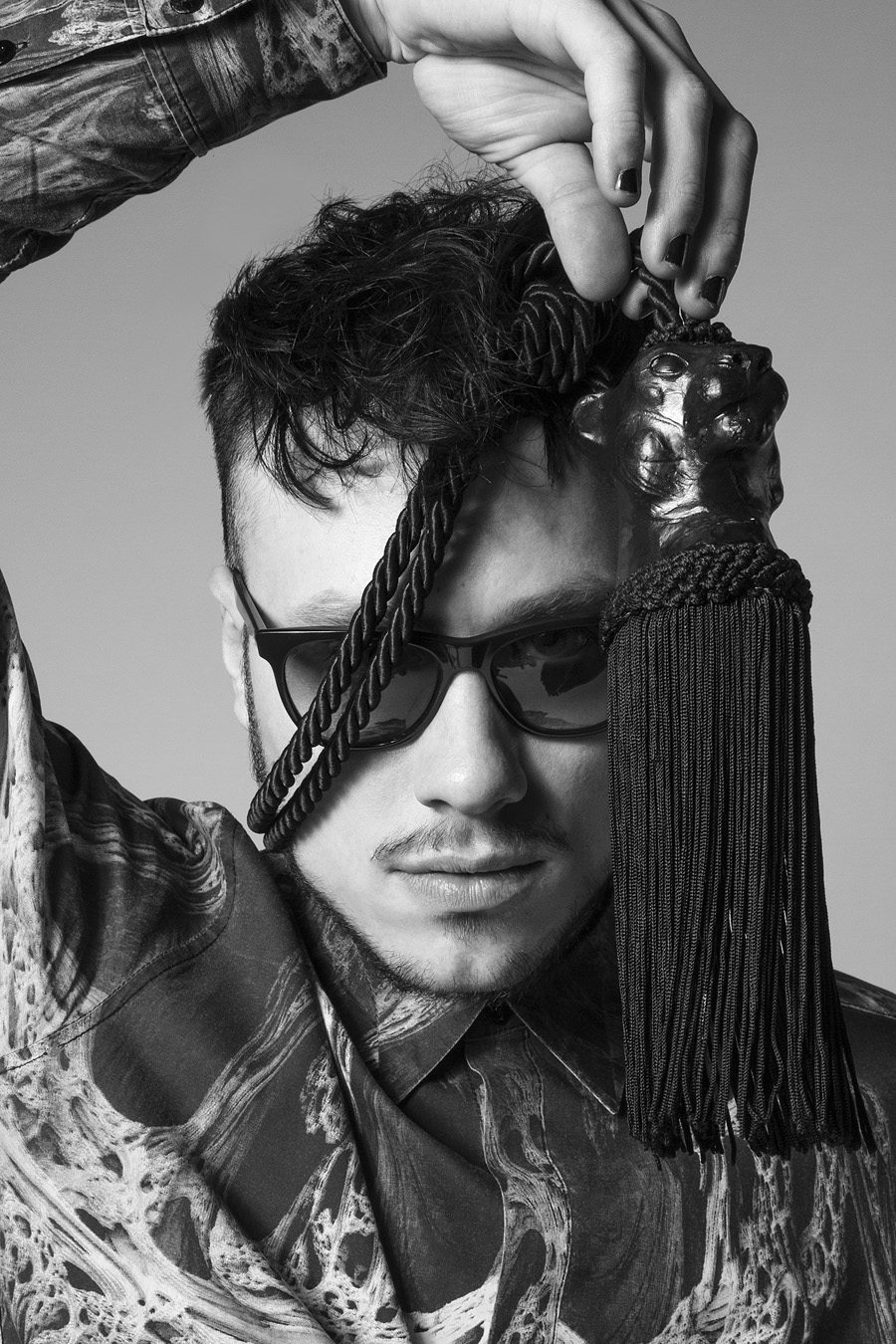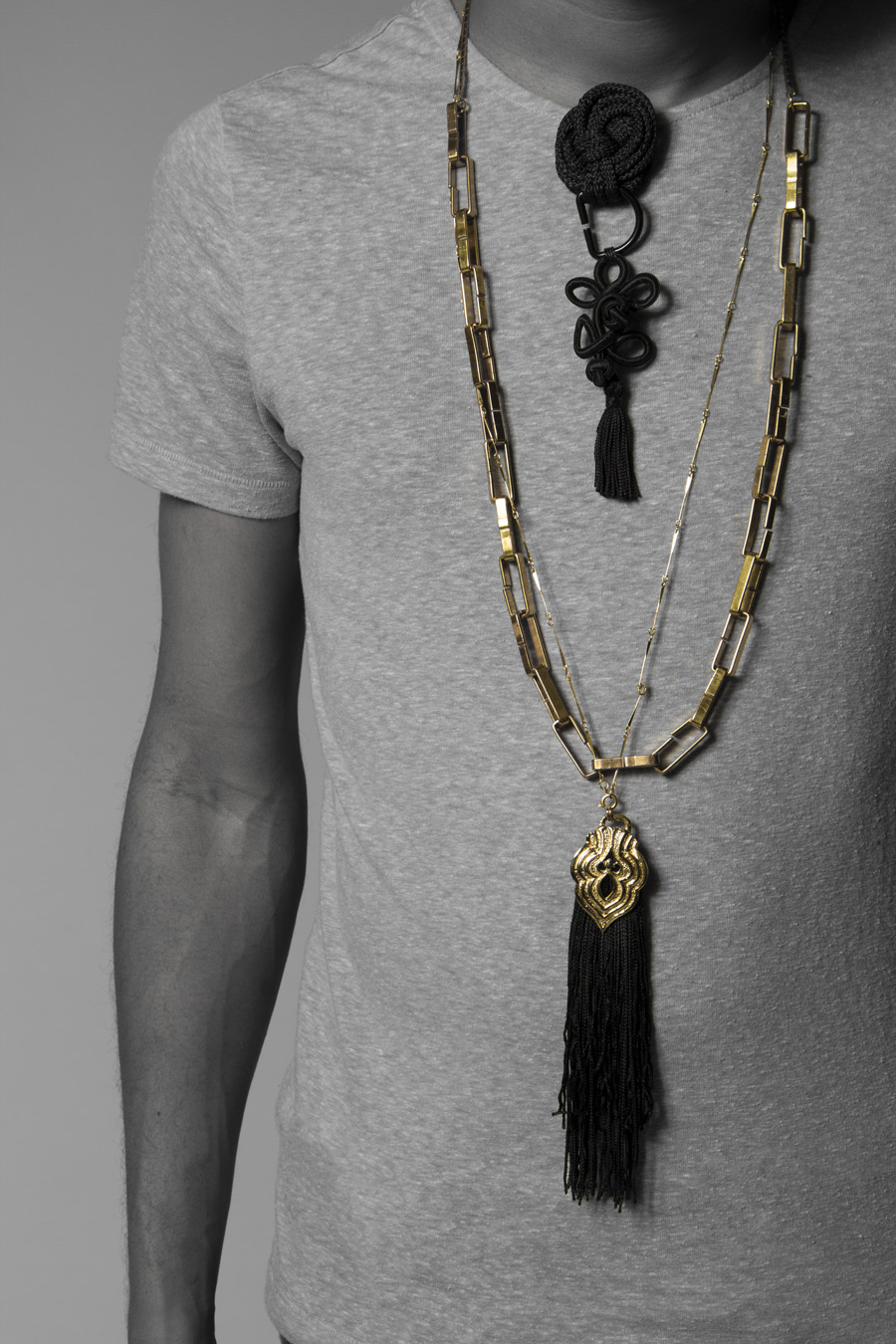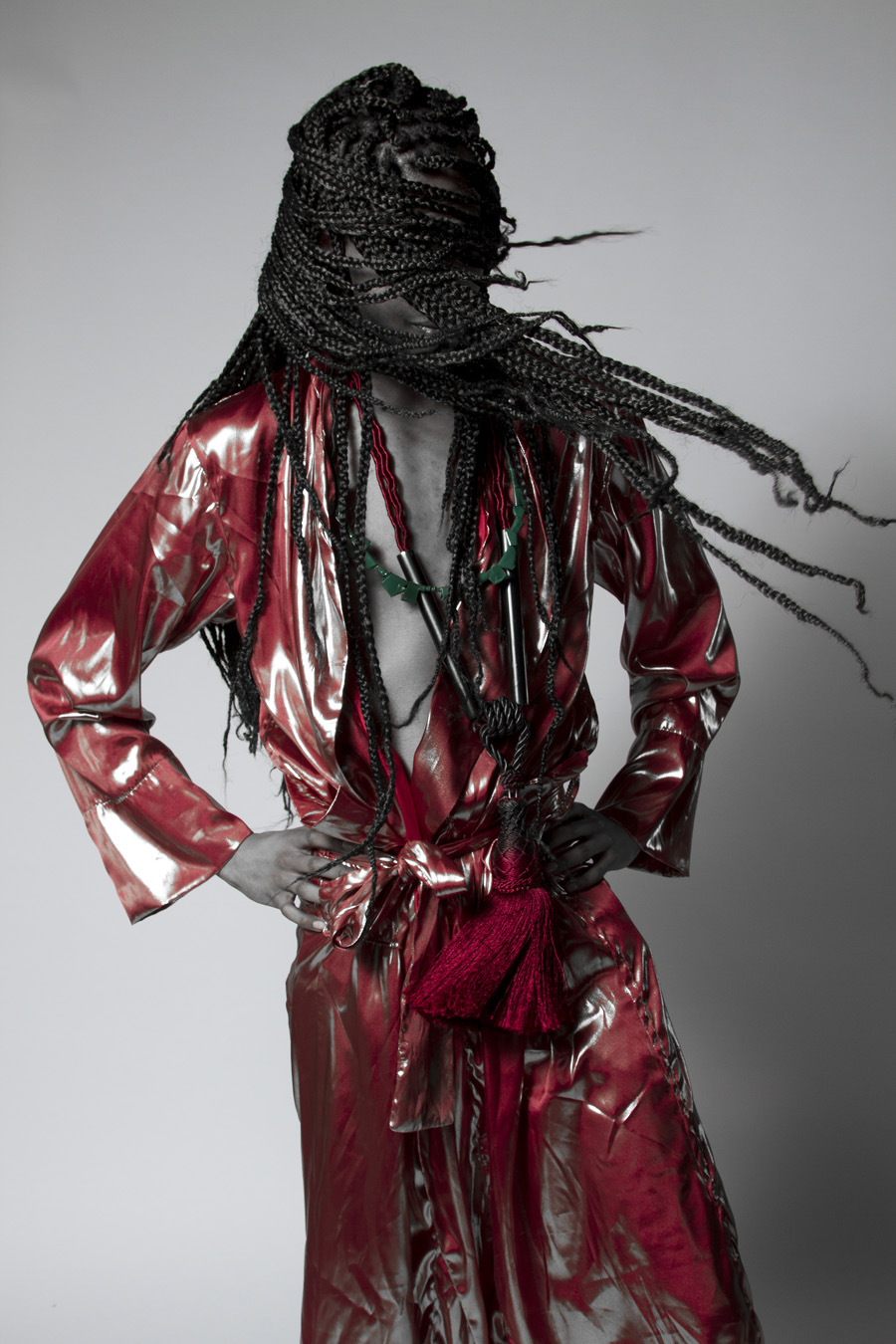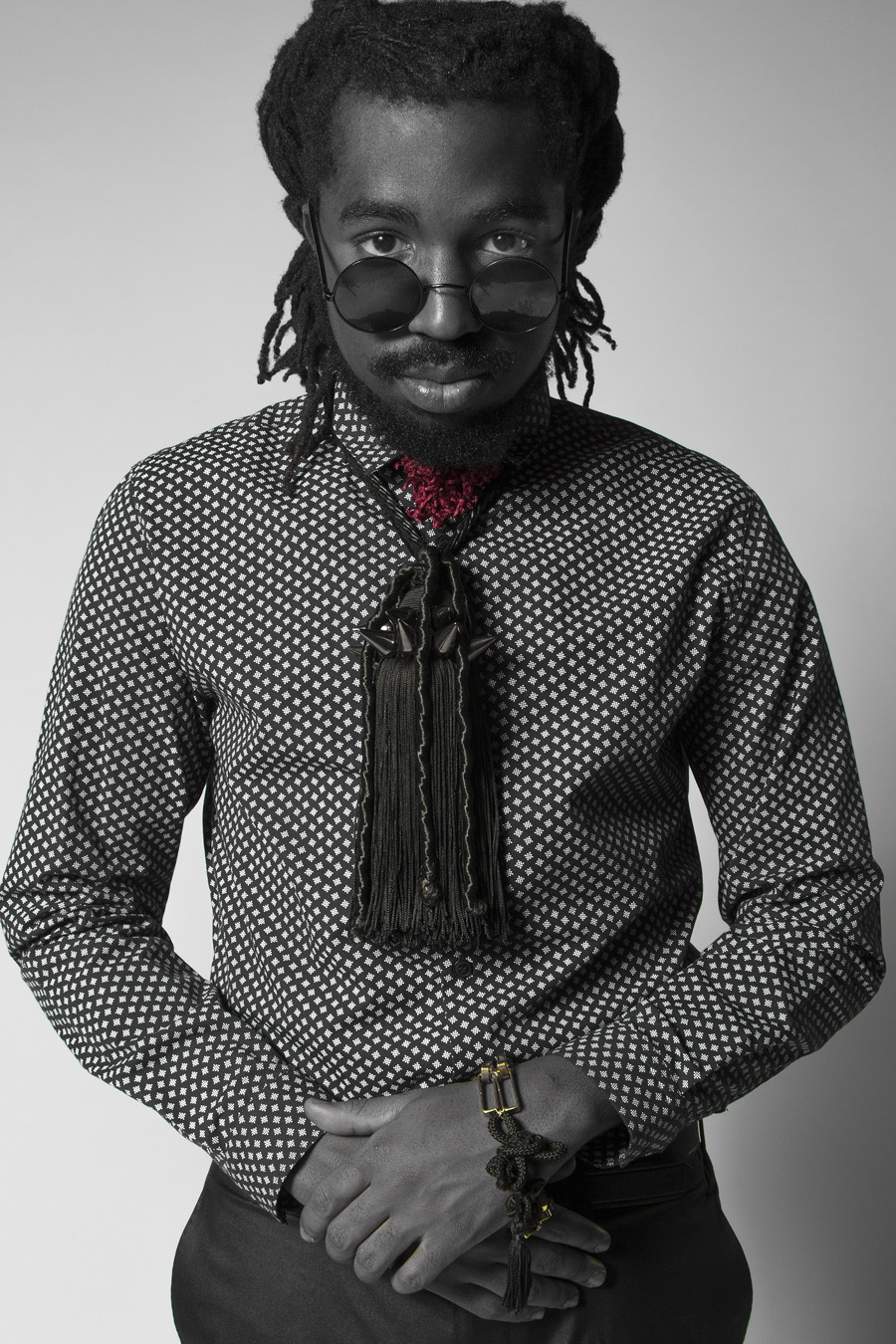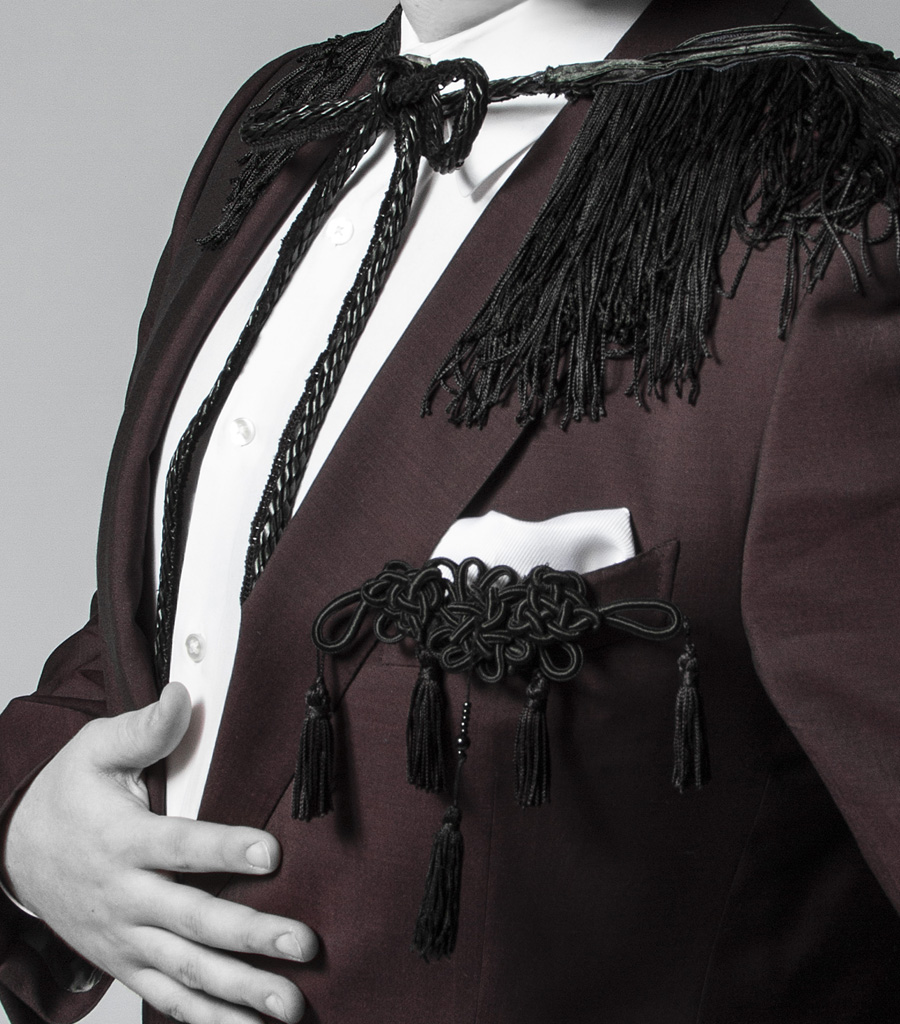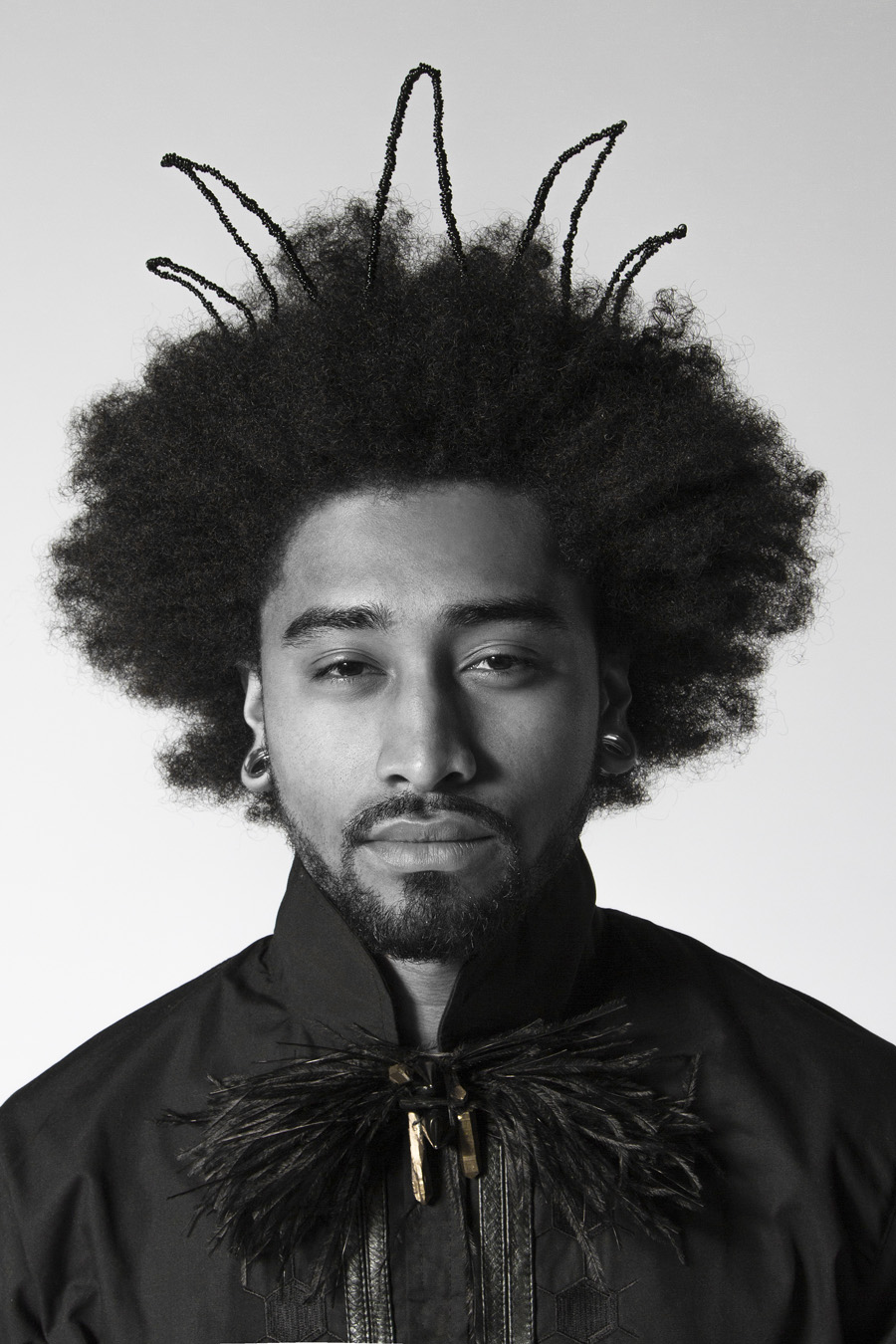 Photos: Starring: Foto By Mateo (photographer of Wrath); Mister Wallace (stylist of Wrath); ELEE ECKS; Westley Parker; Nicholaus Kane; Derek Elliot Bagley; Khalfani and Christopher Dorian