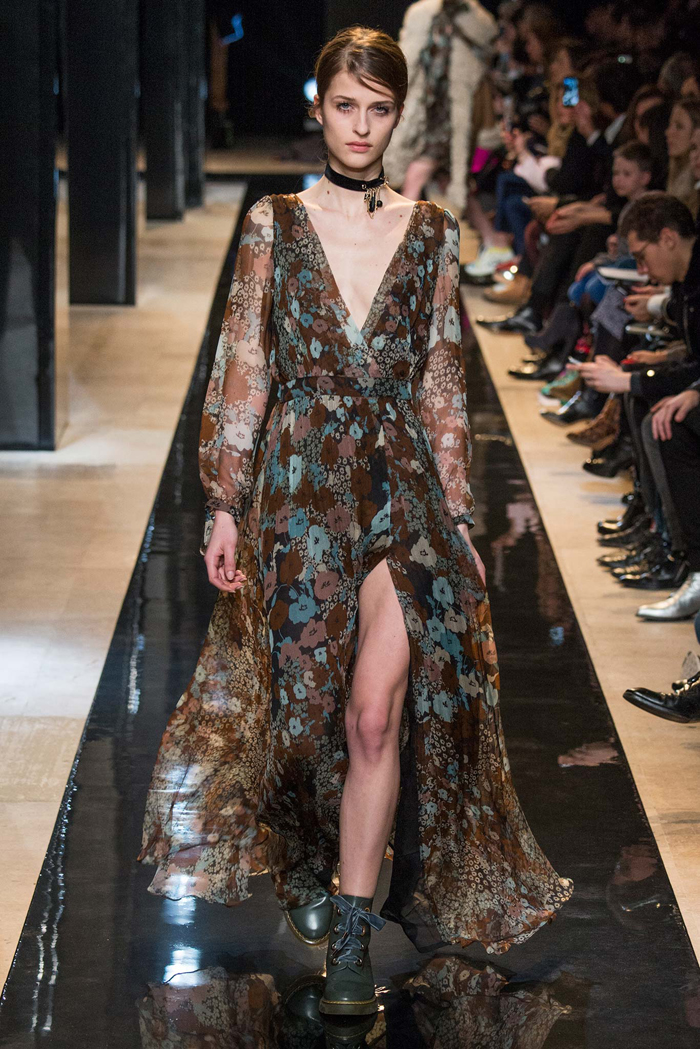 Paul & Joe's 'Princess' dress, $1,115
When it comes to shopping for fall favorites, we know what we love—cozy sweaters, soft suede boots and filling our wardrobe with deeper hues like burgundy or navy. Just the thought of shopping for new items to layer gets us excited as soon as the leaves start to change color. A classic trench, scarves to layer and romantic bohemian dresses are at the top of our must-haves list. These are the top 9 items we're buying for fall 2015.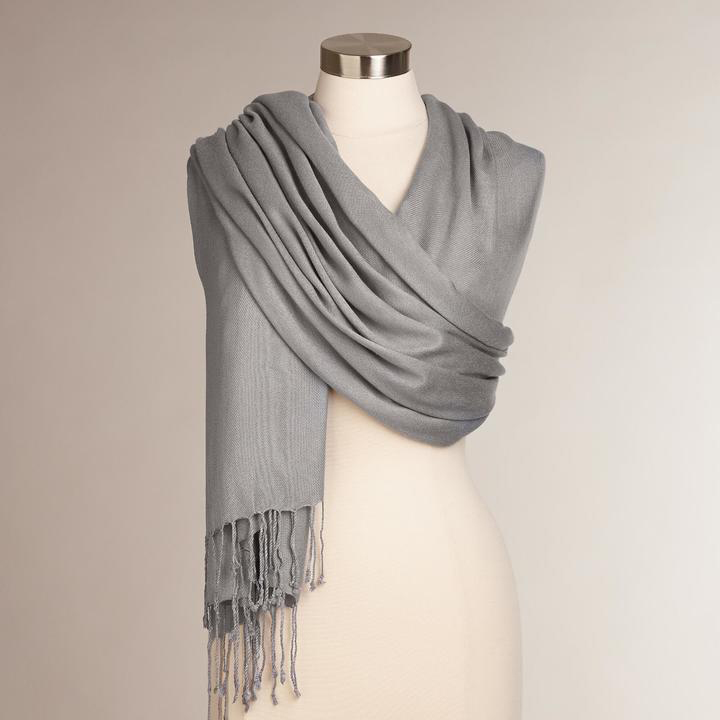 Gray Pashmina Shawl by Cost Plus World Market, $9.99
A Luxe Scarf is perfect for adding additional chic layers as the weather cools. We can't get enough of this oh-so-perfect accessory. We're picking up a chic wool scarf (love Acne Studios' 'Canada' scarf) or a luxe pashmina shawl. To add a dash of plaid, you can be sure that we're picking up the Plaid Blanket Scarf by Garage.
A Floral Maxi Dress took center stage at the Fall '15 runway shows. Paul & Joe's 'Princess' dress (pictured above) does a phenomenal job of capturing the romance of the season. With fall hues of chocolate, mixed with sky blue and cream florals, this is our number one dress pick this fall. We also love ASTR Floral Print High Neck Maxi.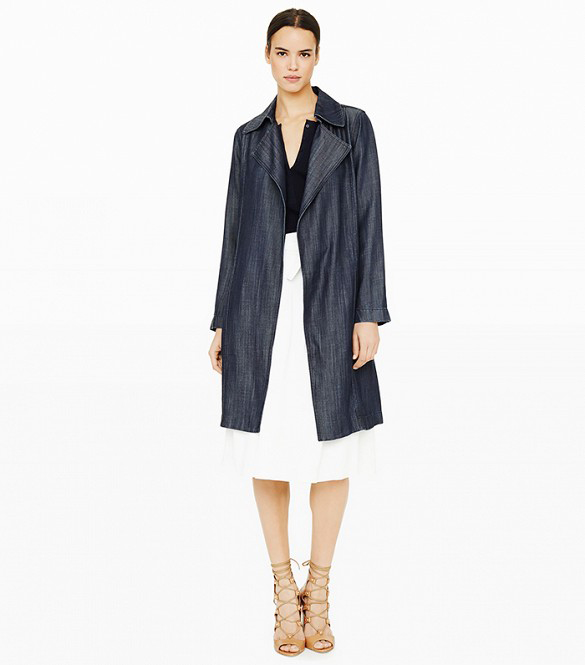 Dagny Denim Trench by Club Monaco, $329
A Trench Coat is always a perfect staple to add to your wardrobe this time of year, but look for one that takes a modern twist to a classic style like the Dagny Denim Trench—the lightweight denim in a sleek silhouette is the perfect addition to your closet. But if you're a bit more classic, go for Burberry's London Kensington Long Heritage Trench, with it's modern fit and tailored waist.
It's no doubt that polk dots are having a fall moment. Shabby Apple's Waltzing Matilda Ball Skirt, with a romantic and rustic vibe, will surely be making it into our fall wardrobes—as well as Shabby Apple's Dot Skirt with all of its vintage charm.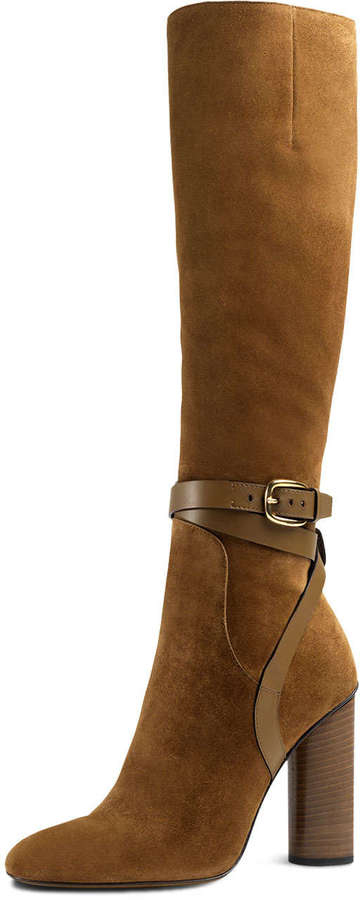 Gucci Suede Knee-High Boot, $1,495
Nothing has us getting more into the fall season than a new pair of Knee High Boots—whether we're going for a svelte suede knee-high boot like this season's Gucci or a masculine leather style such as Vince Camuto's Fami Leather Knee High Boots.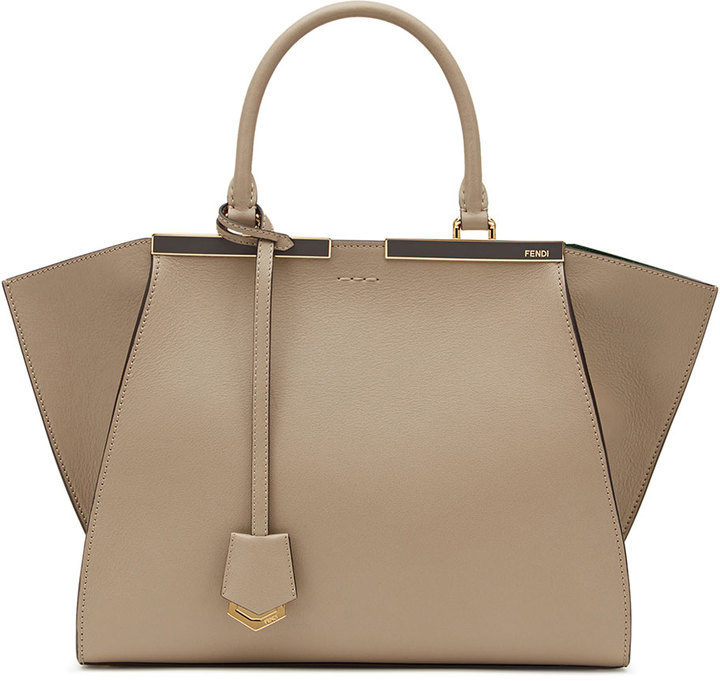 Fendi's Trois-Jour Leather Medium Bicolor Tote Bag in Dove/Taupe, $2,850

A Structured Bag is definitely high up on our list when deciding which bags to carry after a relaxed summer. Fendi's Trois-Jour Leather Medium Bicolor Tote Bag in Dove/Taupe is a must-have this fall. Thakoon's Bicolor Calf Leather Single Sided Hudson Bag has a modern shape in deep red and the structure we love—and you can't go wrong with Prada's Saffiano Double-Zip Mini Crossbody in Black.

Unique Tights – We tend to always grab for basic black, but to up the style ante, we plan on buying several pairs of patterned tights this year to bring a little bit of texture to our looks. If you plan to go for basic black, try these that are anything but. Wolford's Merino wool-blend black opaque tights help keep you warm with "temperature-controlling properties".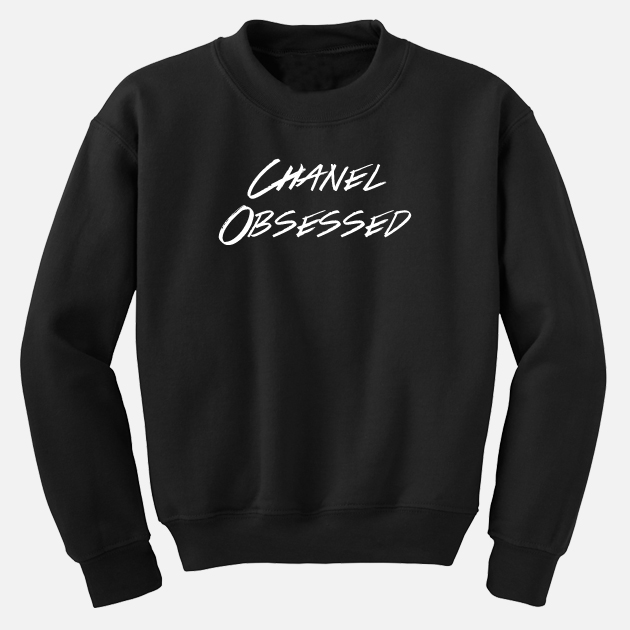 Chanel Obsessed Sweatshirt by HARK & Co, $35
Since we eat, breathe and dream about fashion, we are stocking up on some of our favorite fashion-focused sweatshirts this season like this Chanel Obsessed or Rent or Valentino Sweatshirt—making a style statement without even saying a word.
A Faux Fur vest is one of our favorite looks come fall. They are not only cozy, but add a dash of style to our otherwise basic outfit of jeans and a t-shirt. This fall, we're obsessed with Black Swan's Faux Fur Vest and a look from the ASOS COLLECTION ASOS Longline Vest In Vintage Faux Fur.


Stylish Sunglasses – As soon as the weather cools, we start reaching for deeper hues such as our favorite burgundy. Fall always calls for new updates and so when we found these Gucci Cat-Eye Diamantissima Sunglasses in our favorite fall hue and in a cat-eye, we just had to have them.
Shop Our Favorite Fall Looks