It's true, winter in Chicago is harsh. That's why we go out of our way to plan plenty of cheerful outings during a time when our weather is the worst—specifically on those dark and gray days. From spending time at chandelier-splashed Soho House (ahem, on the first floor) to a light-filled evening at the city's Lincoln Park Zoo, there's plenty to do to cheer you up long after the holiday's have come and gone.
Eat Lunch at The Allis at Soho House Chicago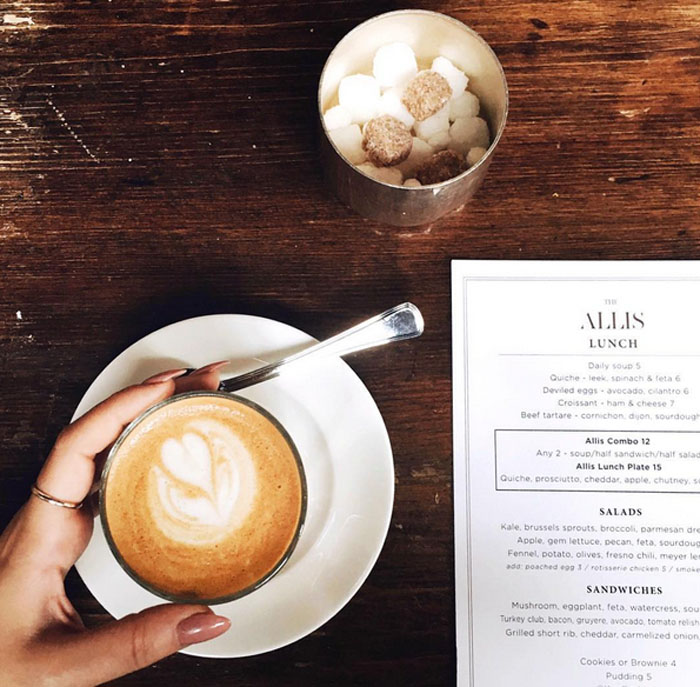 Want to add a bit of glamour to your day and a change of scenery from your home office? No membership needed if you just want to pop in for lunch at Soho House's restaurant The Allis, located on the main floor. The space is decked-out with massive chandeliers and has a decadent lunch menu, including specialty salads, sandwiches and a partnership with hip cold-press juice brand Owen + Alchemy.
Try A Unique Yoga Class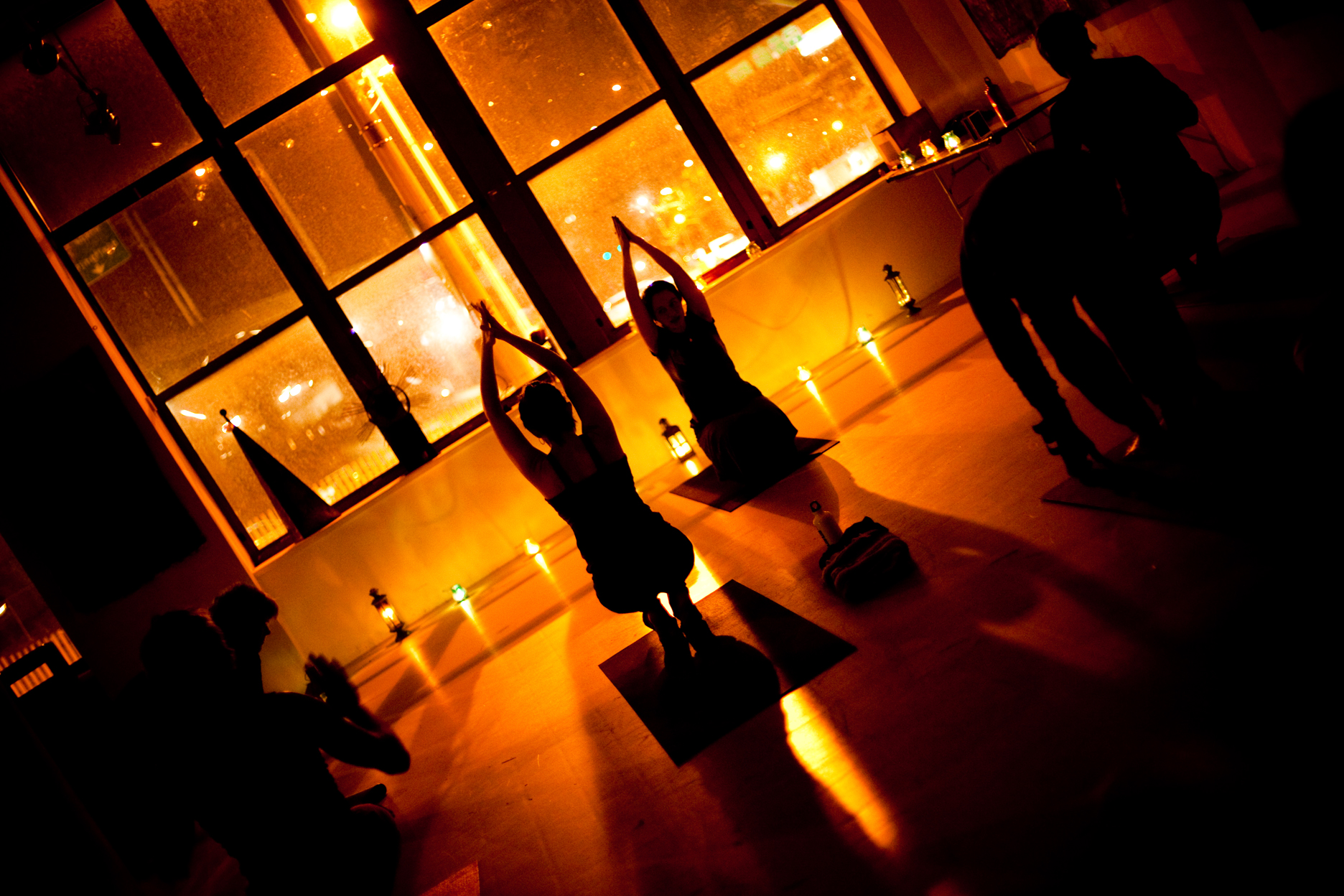 Nothing bites the winter blues more than doing something that will help banish the blues. Lucky for you, The Spa at Trump is offering two unique yoga classes during winter's drab and dull season. On Tuesdays, take part in Aromatherapy Yoga—where your instructor will customize a scent based on your chronic ills (think no sleep or deadline-induced job related stress).  On Thursday's, Candlelight Yoga is offered alongside a calming and restorative class that will help you restore tension, as well as any feelings of angst and anxiety. Classes are $30 and run from 7-8 p.m.
Zoo Lights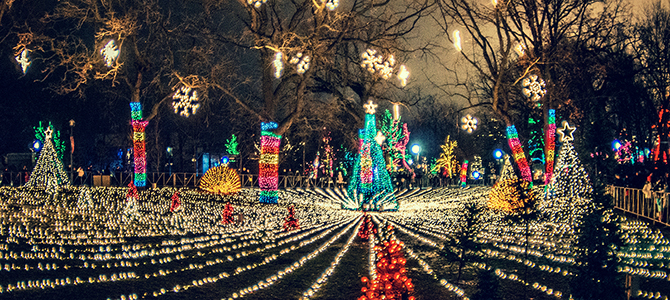 One of our favorite places in the city is the Lincoln Park Zoo—and during the winter season when thousands of lights are strung throughout it, it's truly one of the most magical places in the city. The event itself is free, and you can also indulge in nightly hot beverages, ice-carving demonstrations and ice skating. Dates include: November 27–29; December 4–6, 11–23, 26–31; January 1–3rd.  For more information, click here.
Book an Indulgent Massage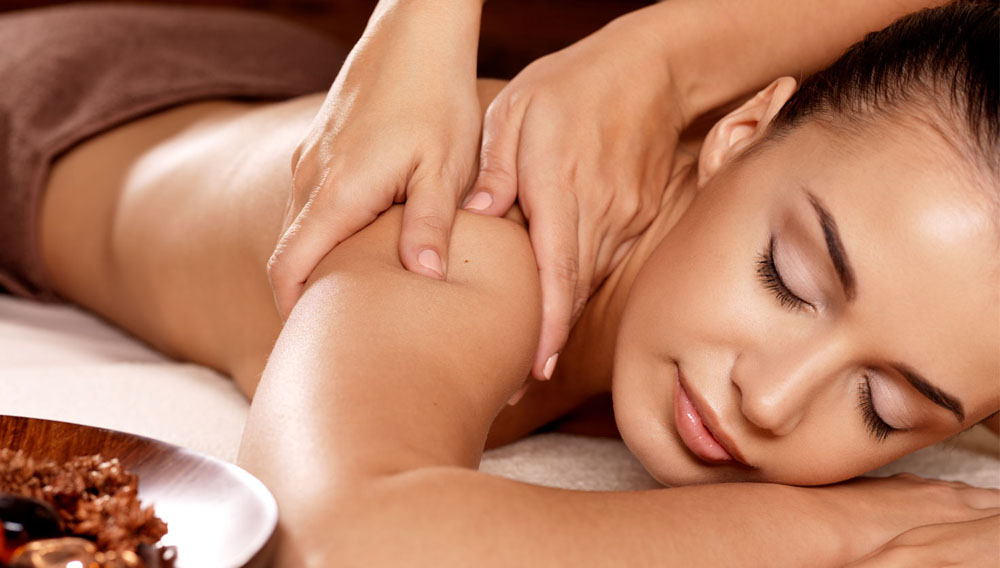 There's nothing quite like pampering yourself and once winter hits and it starts to get dark earlier, then the need for self care is at the top of our priority list. There are countless benefits from massage and whether you book an hour-long hot stone with European flair or a Swedish massage, there's something special about taking care of you.
Overlook the city on The Ledge at the SkyDeck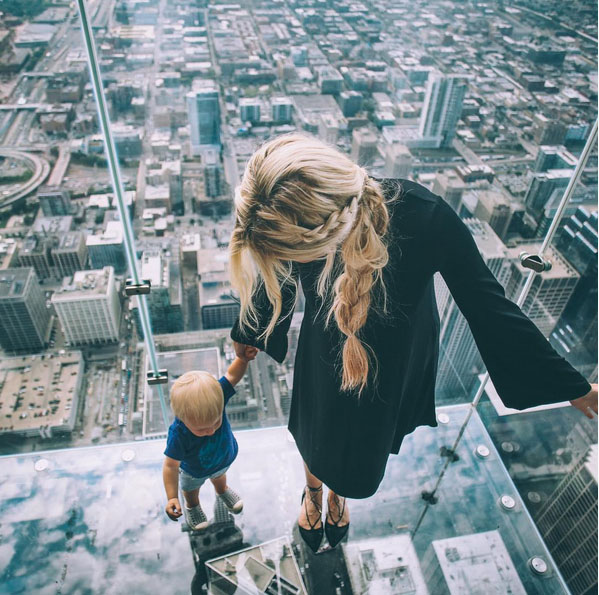 Feel the fear and do it anyway is what we always say—take your fear of heights and squash them because one of the coolest things you can do is make a visit to the The Ledge at the Willis Tower. Imagine being in a glass box, extended 4.3 feet out and 1,353 feet up in the air on the 103rd floor—all making for the best views of Chicago and if we do say so ourselves, the best Instagram photos. To Learn more about The Ledge at the SkyDeck and to plan your visit, click here.
Try Three Youth Infusing Facials at Equinox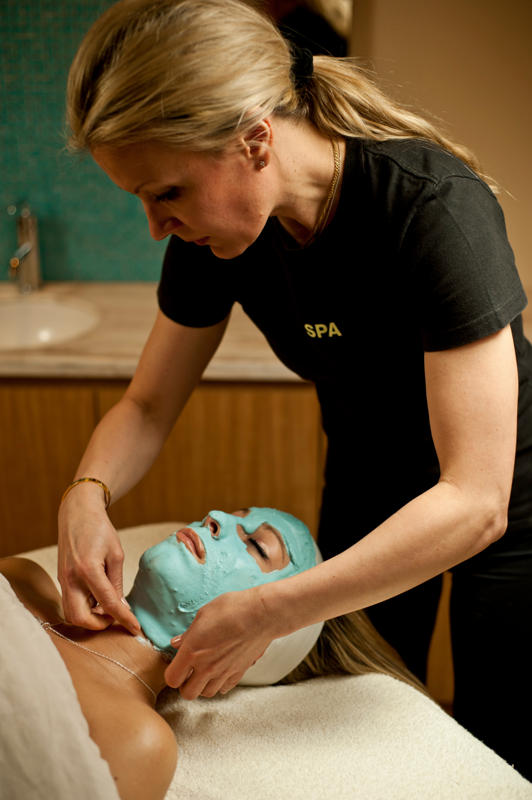 After an intense workout at Equinox, in the hopes of melting away the extra holiday pounds—why not pamper yourself with one of their indulgent facials? Now through December 31st, the Spa at Equinox is offering up three tantalizing options—all to help you get your youth back including the Cranberry Brightening Signature Facial ($200, improves the appearance of fine lines and wrinkles), the 24-Carat Gold Signature Facial ($175, get pampered with an actual 24-carat gold mask for maximum hydration), or our pick, the Caviar Indulgence Signature Facial ($185, true luxury and vitamin infused, fights against aging with roe extract, marine DNA, collagen, and more). For more info on these packages, or to book your appointment, please click here.
Visit the Ice Skating Rink at Maggie Daley Park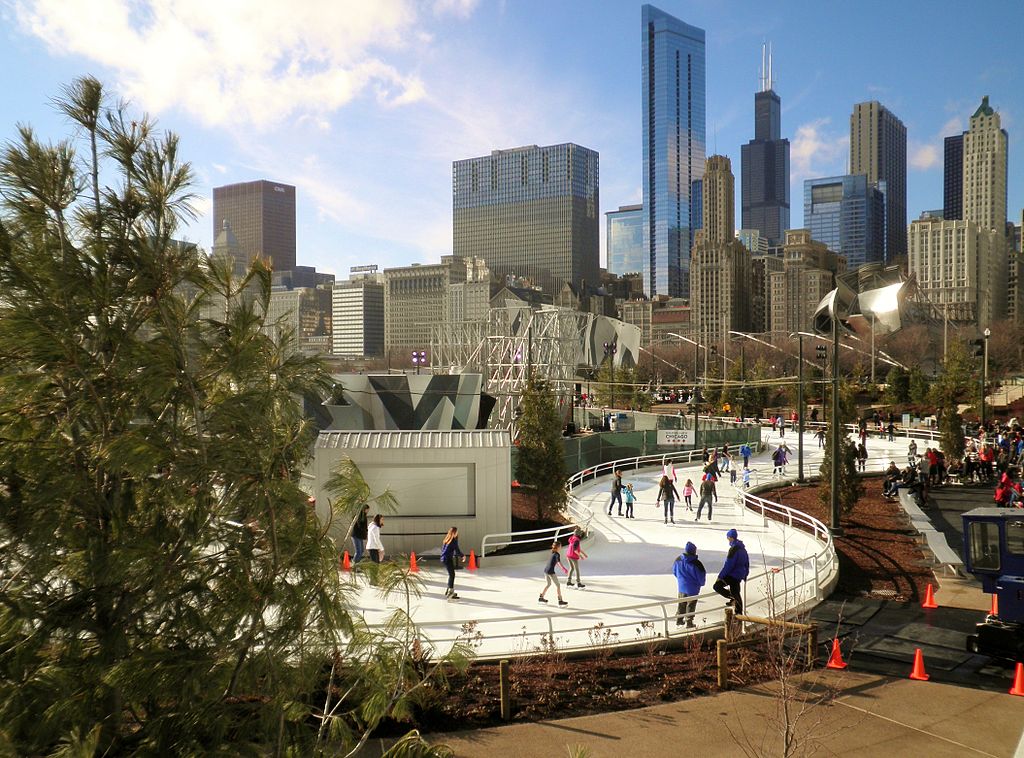 Forget the run-of-the-mill circular ice rink and enjoy the Skating Ribbon at Maggie Daley Park in downtown, Chicago. The city is your backdrop and you'll actually weave through some interesting terrain and enjoy elevation changes, so how about that for a winter workout? Along the way, you can enjoy hot chocolate stations and if you don't have your own skates—no problem, there is a skate rental onsite.
Photos: The Allis shot by @buychicago; SkyDeck by @amberfillerup, Maggie Daley Park by Alanscottwalker, Equinox photo: Mark Silva