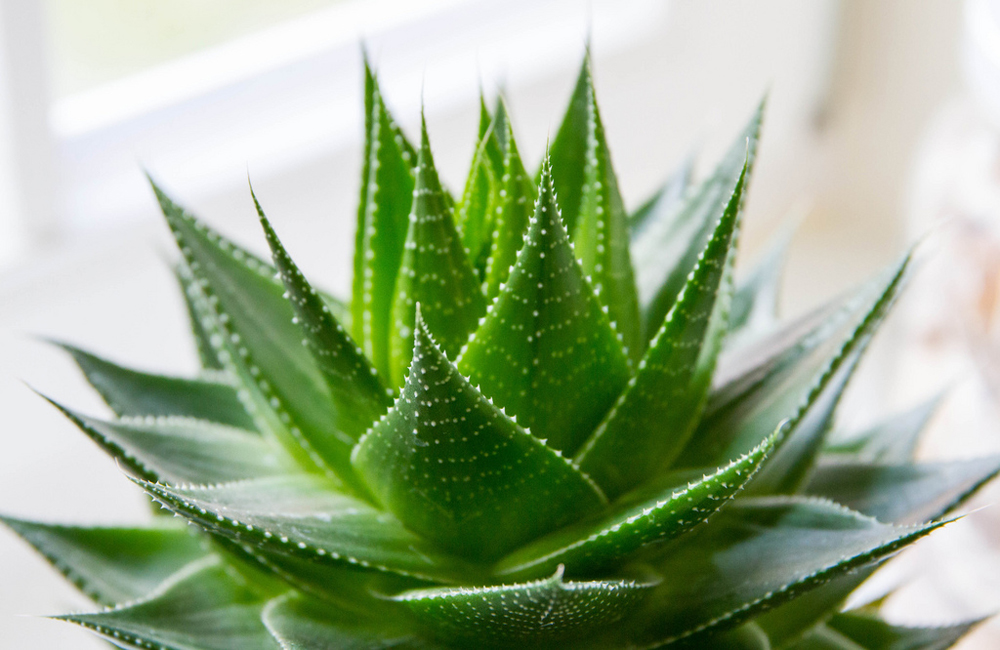 One of my favorite times of the year is clearly summer time in Chicago. Why? Because of the vibrant energy the city gives off at all hours of the day and night, and how the entire community makes every street and corner come alive. Another reason is obviously because of the warm weather and the ability to spend a significantly larger amount of time outdoors and around nature.
With that being said, the summer season in Chicago can still have its rainy and windy days which can wreak havoc on our skin if we are spending more time outside in the elements. I have whipped up 4 holistic tips for maintaining a natural glow and healthy appearance from the inside out.
Stock up On Aloe Vera
Not only will this be your sunburn staple (literally just slather it on your sunburn), it can also be blended in your morning smoothies to keep your digestion moving. Did you know that your digestive track is linked to your skin's appearance? If there are imbalances within your microbiome (your gut), it will show up on your skin in the form of blemishes and other irregularities. Adding some aloe gel to smoothies helps keep a natural flow (if you know what we mean) which allows for a proper metabolic process.
Go For a Morning Run
Not all beauty tricks are in the form of using products and topical treatments. The whole point of holistic health is to tie in every aspect of our lifestyle into who we are and how we live. Mind, body, and soul. Running improves all three. How? Running in the morning clears your mind and energies you – seriously – for the remainder of the day. Studies show our endorphin levels increase by jogging which makes us happier throughout the day. It helps me stay clear and focused and even more productive! When we are feeling great, we look great. Doing this morning routine can also can rev up our digestion in the morning because of the light bouncing of our midsection from jogging. Not to mention by jogging enough to break a sweat will help us lose water weight that we retained overnight (think puffy eyes). So again, we are debloating not only from getting our digestive juices moving, but by also sweating out toxins from the day before. To top it off, running can give you an all day glow that instantly makes your skin tone look even and texture youthful and supple. Now is the time to take up jogging as a morning activity!
Experiment With Oils

Warm months are great for adding essential oils and plant based oils into your beauty routine. During summer we don't need thick or heavy creams, so I like to add coconut oil, vitamin E oil, and other blends to my routine. I use coconut oil as a hair mask and let it sit in for 30 minutes before I shampoo. I use vitamin E oil as a body moisturizer to maintain even skin tone and to prevent stretch marks (which means it's great for the hips and booty. I also use vitamin E and almond oil on my face before I put on SPF to let it hydrate and soak in.
Witch Hazel
This is my favorite! Witch hazel is from an African shrub and is a natural remedy lovers favorite. You can buy a bottle of witch hazel from Whole Foods or Marianos and use it as a natural astringent. It has anti-inflammatory properties and can help with acne and skin irritations. I use it in the morning instead of washing my face (since I do my deep cleanse at night), and as a toner after I wash my face at night. Some claim it may also reduce dark circles under our eyes, but I recommend being careful when it comes to applying witch hazel around this area because it can burn if it comes into direct contact with our eyes!
So with that being said, you can start this holistic beauty routine TODAY! Wake up, go for a steady jog outside to get fresh air, tone your face with witch hazel, apply vitamin E oil to moisturizer, drink an aloe vera smoothie, and be proud of yourself for starting your day the right way!
Shop our favorite beauty products: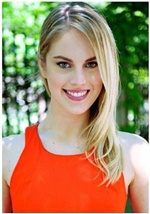 This post was by Sarah Baker, certified plant-based nutrition & holistic health coach. Small business consultant. TV & Media personality. Founder & President of BalancedBabe.com. President & CEO of The BeHealthful Retreat.