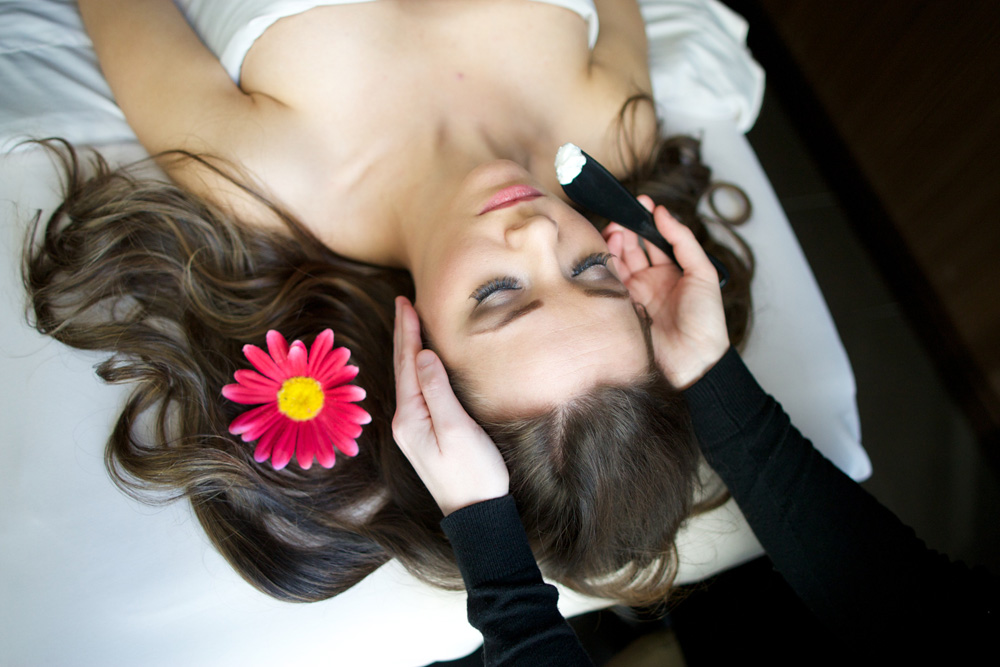 The Spa @ theWit (201 North State Street, 5th Floor) has enticed us again with a slew of new services for their August specials this month—including the two hour massage you need to book now, Sweeter Than Fiction. We know what you're thinking. How can anyone possibly get anything done after a two hour massage, but trust us, you won't want to miss this service featuring the Wit's Signature massage with hot stones throughout and their blend of aromatherapy of your choice (refresh, relief or sleep).
Other August specials include Two is Better Than One (a 50-minute Swedish massage and 50 minute Eminence Essential Organic facial), Awake Your Senses (60 minute marine algae sugar scrub) and Half of My Heart (a head-to-toe 60 minute pedicure session with full leg and foot stone massage).
After your treatments, you'll want to take a moment to relax in the whisper lounge. We suggest sipping on their specialty teas (ask for cranberry hibiscus) and noshing on a blend of green peas, wasabi peas, sesame sticks and roasted soy nuts.
All good things must come to an end and these specials sadly won't last. Call 312-239-9402 to book your appointment now.