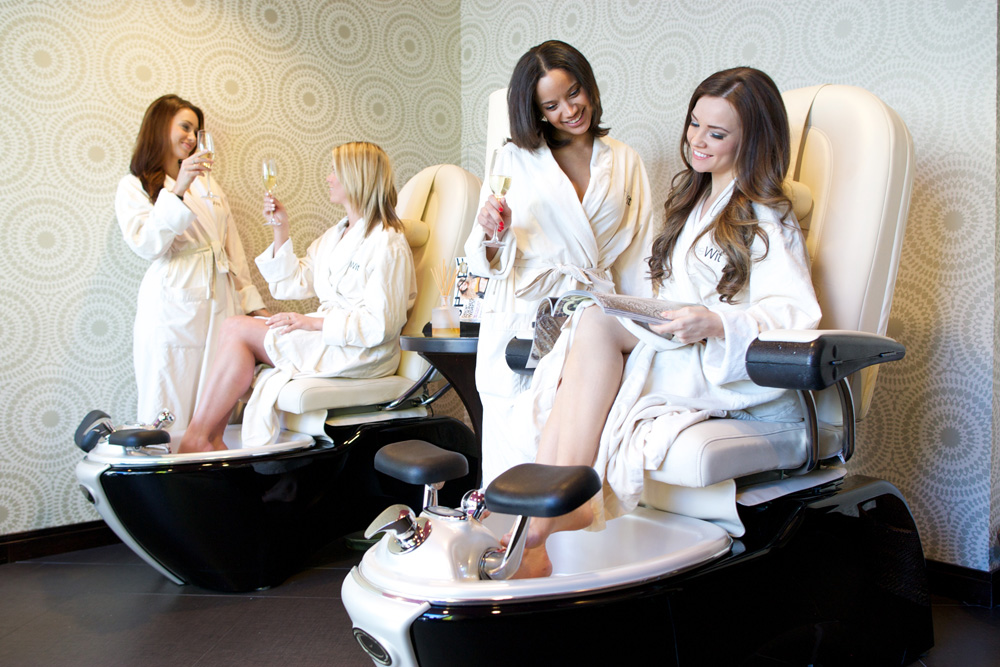 Let's face it, living in the city has plenty of perks, but if we are going to get real—there's plenty of added stress like long commutes, constant sirens and cramped quarters. Taking time to take care of you should be at the top of your priority list and thankfully, Spa @ theWit has plenty of new services that are available through the end of March that can help melt all of your stress away (or real talk, at least make it somewhat manageable).
Recover Stone Massage
If long hours are a weekly occurrence for you or you're packing plenty of hours at the gym with strenuous workouts, then you must try the 80 minute Deep Tissue massage. The masseuse will work her magic on your extremities with the right pressure wherever you need it, and the hot stones seal the deal. We left feeling rejuvenated, stress-free and ready to take on the second half of our day. If you're looking for 80 minutes of pure bliss in between work meetings and deadlines—we suggest booking this massage.
The Deal: $160 ( $20 savings)
Spa @theWit also has the Zesty Lime Zing Manicure/Pedicure, a combined service that comes with a lime zest sugar scrub—and the best part? A foot massage and masque.
The Deal: $99 (regularly $135 for both services), plus, a complimentary glass of sparkling is served.
This next treatment is a bit of a treat for "The Chocolate Lover". Fight signs of aging with Eminence's Chocolate Mousse Hydration Masque, rich cocoa antioxidants help you find the fountain of youth.
The Deal: 80 minutes- $160 ($20 savings)
To top off the specials for March, Spa @theWit is letting customers pick their treatment. Choose between the Tranquil Massage or Fountain of Youth Facial and enjoy 80 minutes of pure bliss for $150.
In April, enjoy Recover Stone Massage (80 minutes for $160), theButterLondon  Manicure/Pedicure ($114, includes BUTTERLONDON polish to take home with you), theCherry Baby facial (50 Minutes – $115) and theWit's Sugar Scrub of the Month (50 Minutes – $99).
Make your appointment by calling 312.467.0200. For more info, click here.