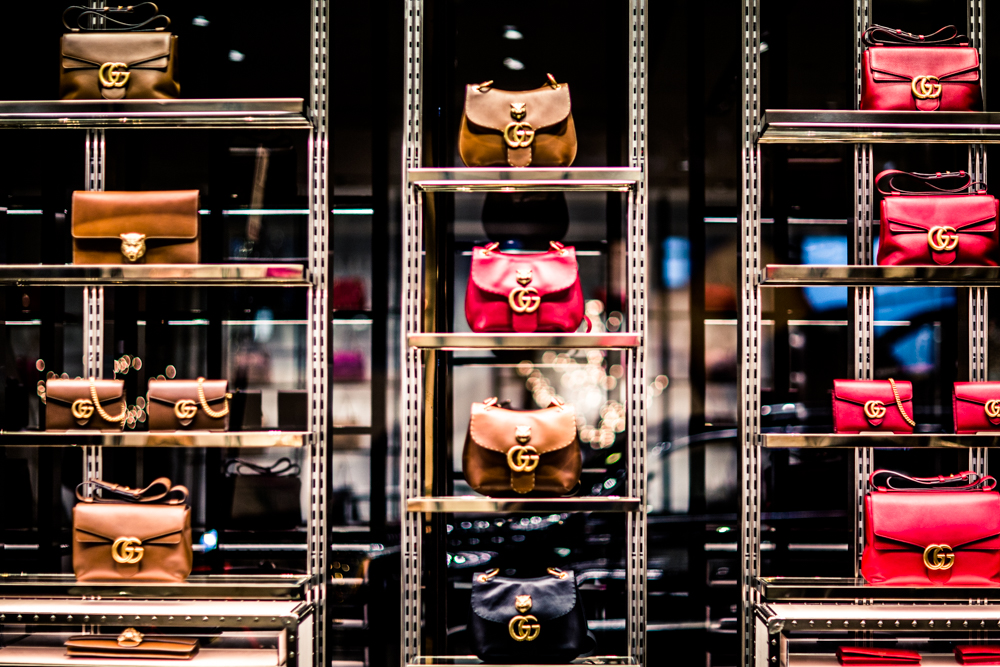 Gucci (900 North Michigan Shops) unveiled their massive Chicago flagship with a private cocktail party, hosting a slew of the city's stylish tastemakers on Thursday, December 10th. The re-imagined 10,000 sq. ft. space has expanded with an addition of a second floor to house even more delectable fashion. Guests noshed on mini appetizers and sipped champagne while perusing Gucci Women's Spring/Summer 2016 runway collection that was available to pre-order. Celebrating the new store included Gucci America President and CEO Christophe de Pous, Sophie Bross, Toni and Rick Canada, Catherine De Orio, Julie Latsko, Shauna Montgomery, Nazanin and Siamak Saidi, Dusty and Alex Stemer, Enrique Useche-Andueza, and Mamie Walton.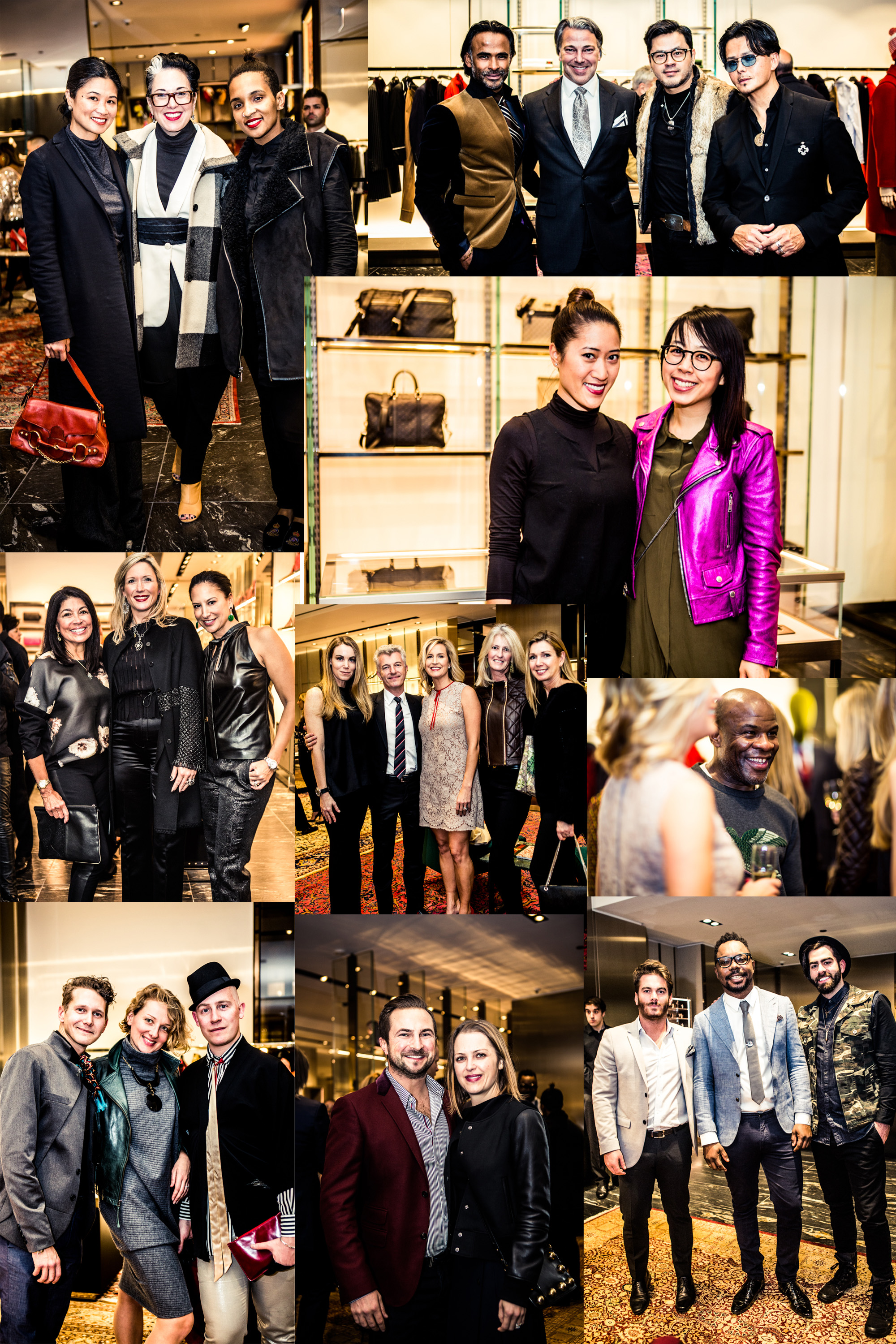 Shop a few of our favorite looks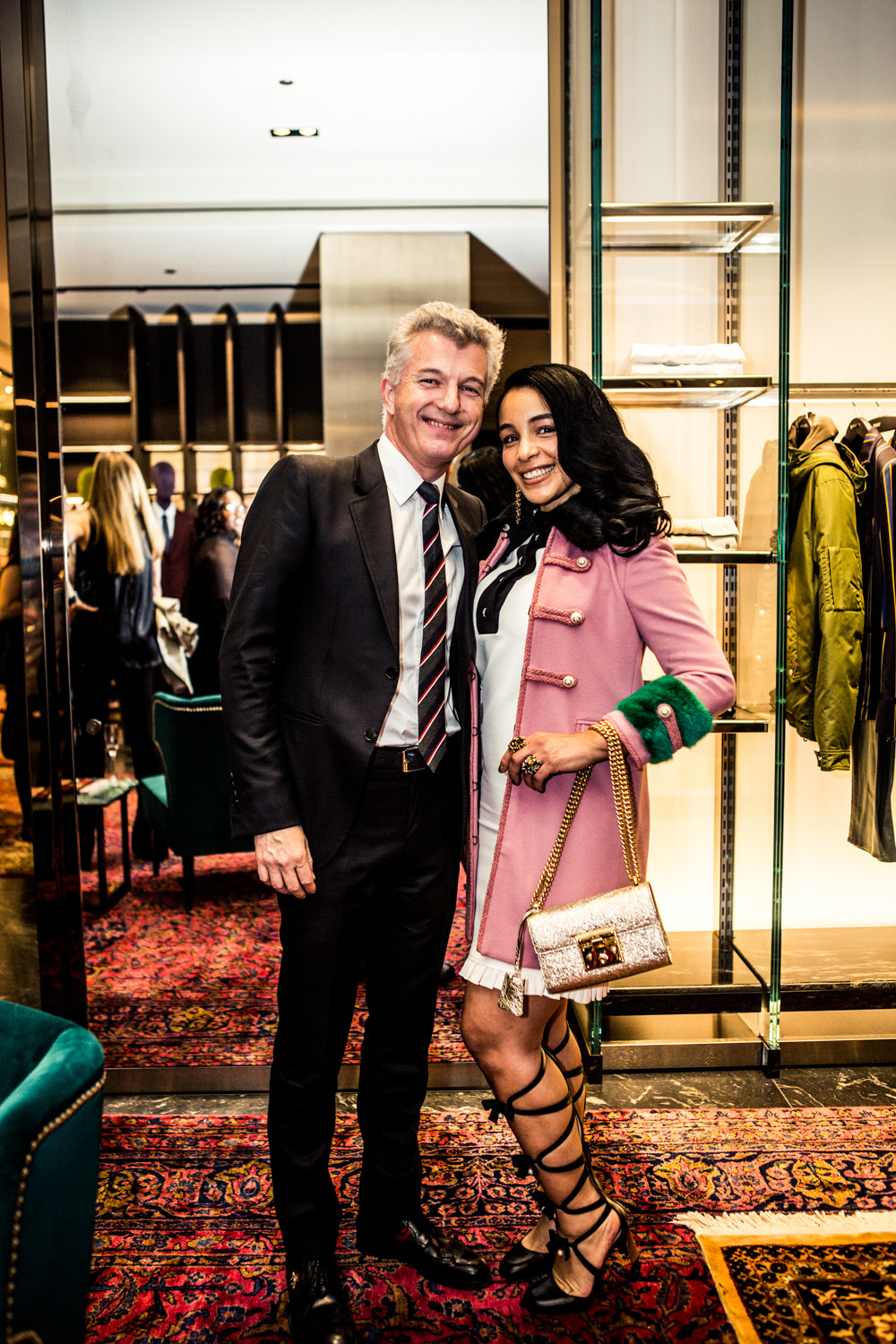 Gucci Wool toggle coat with fur Buy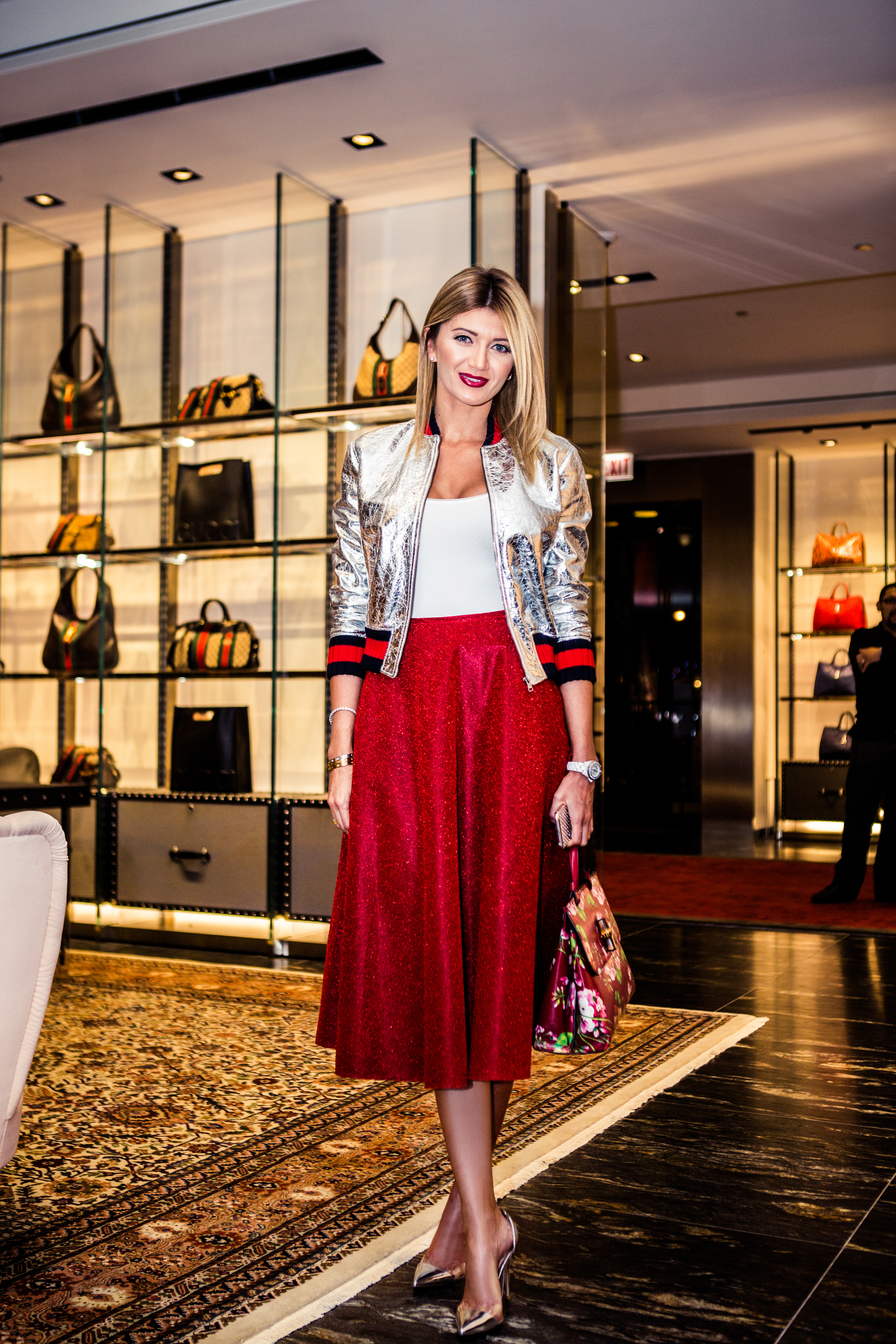 Tatiana Latsko in Gucci's Crackle leather bomber jacket, Gucci's Bamboo Daily leather top handle bag and a red sparkle skirt (similar here and here).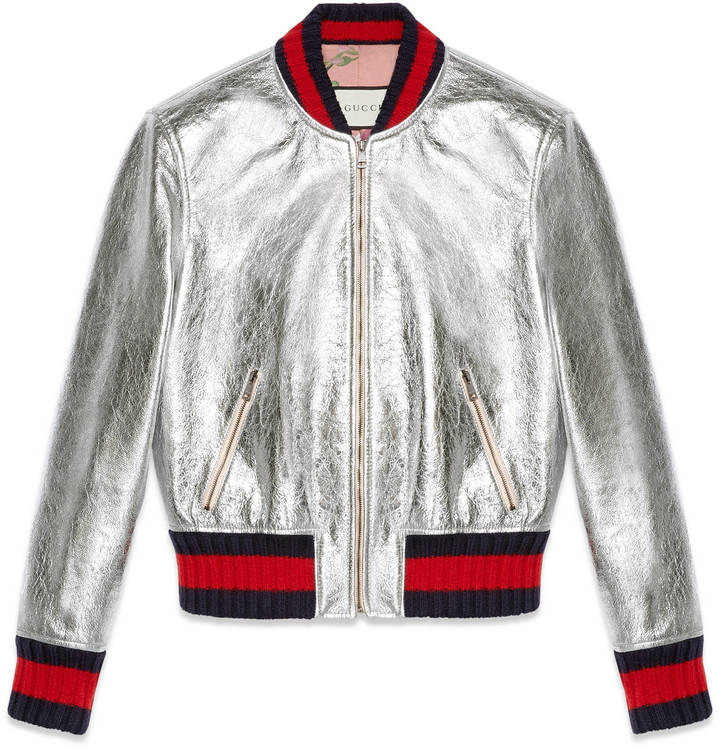 Gucci's Crackle leather bomber jacket Buy
Shop our Editor's Picks
Collage images: Arlene Matthews, Brandon Frein and Autumn Merritt; Enrique Useche-Andueza, Luke Palese, Alfonso Ruiz, and Agustine Ortega; Aivy Nguyen and Lani Love; Dusty Stemer, Julie Lasko and Toni Canada; Sarah Markman, Christophe de Pous, Elizabeth Cole, Cindy CHereskin and Diane Thomas; Mark Gill in Gucci; Gregory Rein, Ieva Kasemira,  David Jude Greene; Will Dron and Stefani Sorenson; Donagh Kane, Onasis Odelmo and Jeremy Gruszka. Stuart Mesires, Noren Ungaretti and Mary O'Doherty; Second floor of Gucci on Michigan Avenue in Chicago.
Images courtesy of Gucci and Kirsten Miccoli Photography.