With 325 days of welcoming sunshine a year, it's no wonder Arizona is at the top of your travel wish list. But, if you're wondering how to make the trip even more iconic, we have some tips of what not to miss. World-class resorts (and spas!), culinary delights, and road trips you have to see to believe—there is something for everyone when traveling to these incredible destinations. Whether you're taking in the culinary riches of Phoenix, venturing to the majestic Grand Canyon, or spending the day exploring the colorful Antelope Canyons—there is true beauty to take in when visiting this unique state.
Book an Incredible Resort
The Wigwam: Phoenix Arizona Resort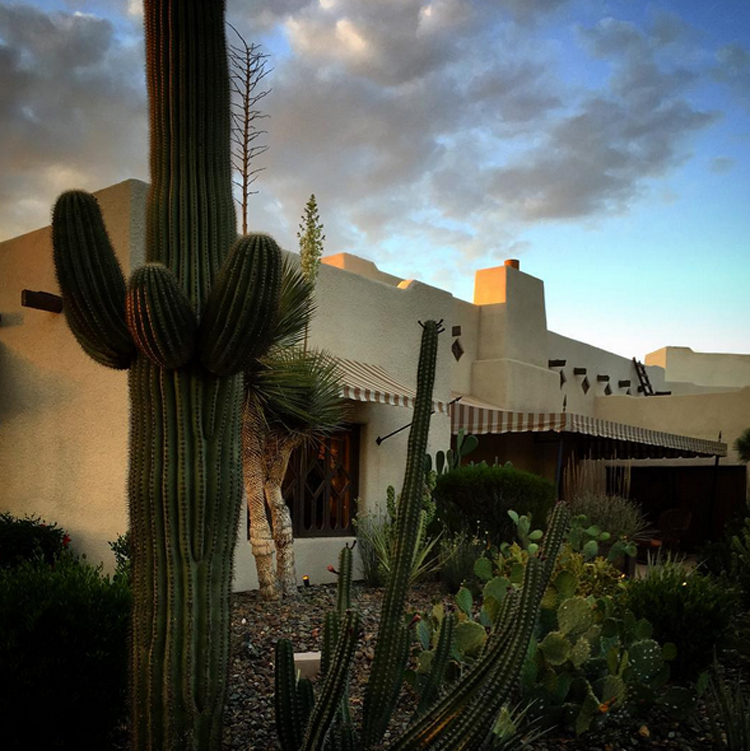 If you're looking for world-class resorts, finding one to suit your needs is easy—it's exactly what you can expect in the greater Phoenix region. The Wigwam: Phoenix Arizona Resort is enriched with a storied history. Originally built in 1918 for Ohio executives, it wasn't until 1929 when it became a full-fledged resort, accommodating only 24 guests. Today, this landmark luxury resort offers 331 guest rooms, 70 of which are luxury suites. If you're looking to rent one of the two presidential suites, prepare to be wowed. For 5,000 sq. ft. of living space (that includes a parlor-style sitting room, patio lounge, and private bedroom), inquire about their Oraibi Suite. You can entertain up to 40 and host eight people overnight. The Bacabi Suite that is 3,500 sq. ft. can sleep six and offers up a separate bedroom suite (with a private entrance, no less), and a sitting room, as well as your own patio.
Find endless travel possibilities and create your own history over their 440 lush acres of greatness. There are little sitting alcoves complete with southwest charm, a fireplace, and hidden, romantic walking paths throughout the property. From world-class golf (54 holes in all) to a luxurious spa—Red Door Spa by Elizabeth Arden, there's something truly for every kind of traveler. By day, you'll want to rent a cabana by the pool, and order lunch and margaritas on the rocks between swim sessions. At night, you won't even have to leave the premises. Enjoy their 9,300 sq. ft. outdoor plaza for endless drinks, dining options and live entertainment. And, don't forget to take in those Sonoran Desert sunsets. For a unique night out, enjoy their Wine Dinner—a scrumptious four-course meal each paired with a different wine. A rep from the winery is onsite to tell guests more about it. For more information about The Wigwam, visit wigwamarizona.com
The Wigwam
300 East Wigwam Blvd.
Litchfield Park, Arizona 85340
Phone: 623.935.3811
Hilton Pointe Tapatio Cliffs Resort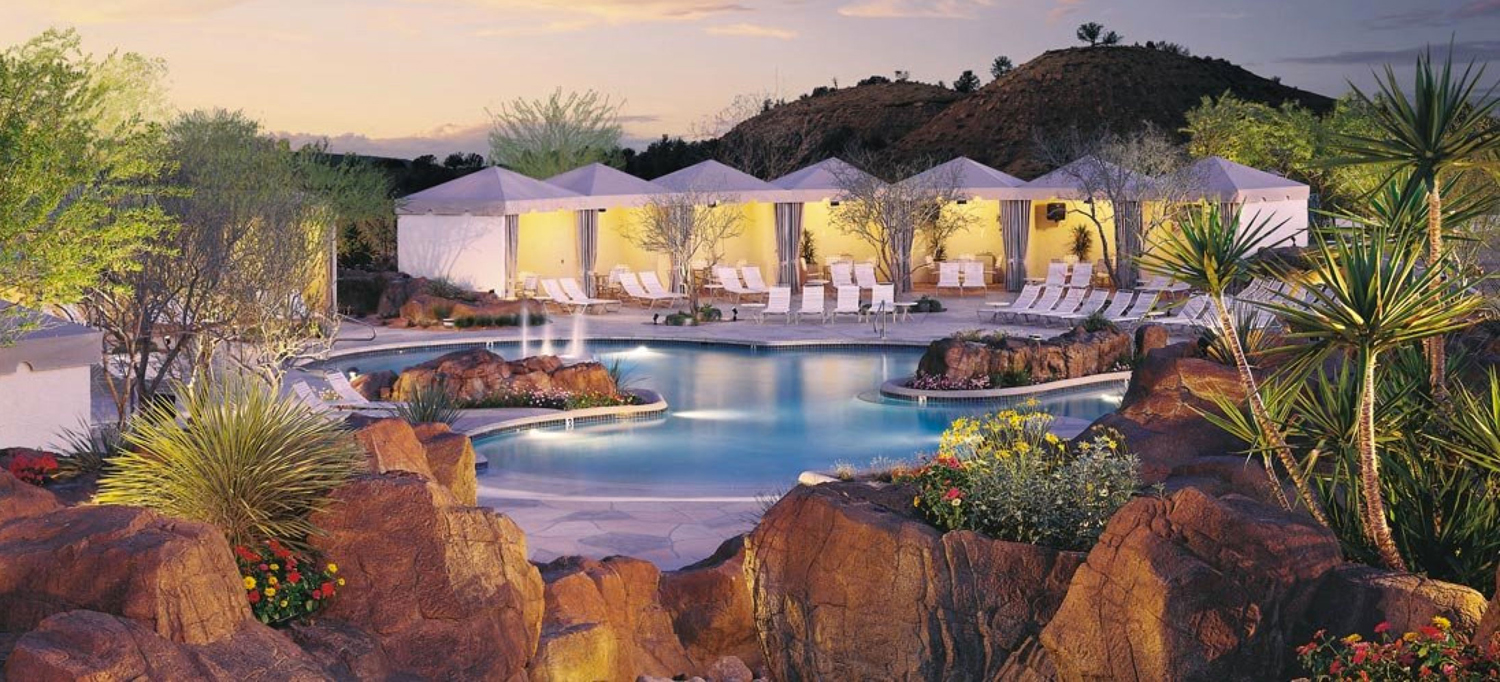 The Hilton Pointe Tapatio Cliffs Resort is what travel dreams are made of. This colorful resort is tucked into the hills—and you can be sure to enjoy spectacular views of the Phoenix North Mountains from the resort. From the layout, you'd never know there are 584 guest suites onsite and we will never forget finding the pools (eight in all), many felt incredibly secluded, ranging in size from intimate to large. Each time we went to the smaller pools during our stay, it felt very private, and we were able to enjoy not only peace and quiet, but stunning views.
Start your morning with a nature hike in the Phoenix Mountain Preserve or enjoy championship golf at their 18-hole Lookout Mountain Golf Club. There are several restaurants in all at the Hilton Pointe Tapatio Cliffs Resort, but you'll want to savor the experience for their crown jewel—Different Pointe of View restaurant. Other spots at the resort to enjoy would be Pointe in Tyme for seafood and steak or poolside at Cascades Café. For more information, visit tapatiocliffshilton.com.
Pointe Hilton Tapatio Cliffs Resort
11111 North 7th Street
Phoenix, Arizona, 85020
Phone: 602-866-7500 
Where to Dine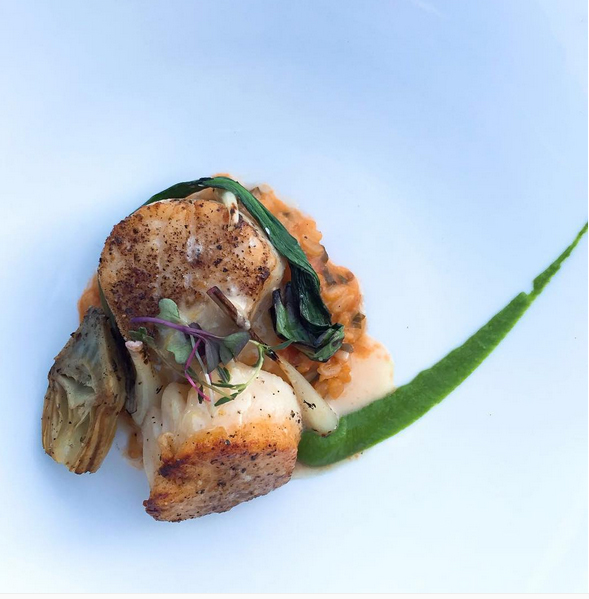 Different Pointe of View Restaurant
This AAA Four-Diamond award-winning restaurant is a true stand out in the Phoenix dining scene and it's been creating unique culinary experiences for their guests for 31 years. Helmed by Chef Anthony DeMuro since 2008, we opted to try his chef's tasting menu. Four-courses of bliss ensued, each paired with the perfect wine. As we took in beautiful views from their floor-to-ceiling windows, we enjoyed Pan Seared Diver Scallops, Grilled Quail and Arugula Salad, Seared Alaskan Halibut and Moroccan Spiced Lamb Rack. For an unforgettable meal with unparalleled views at this mountaintop restaurant, you won't want to miss a Different Pointe of View Restaurant.
Beckett's Table
For a special evening, bring the family together at Beckett's Table for hearty, comfort food—and incredible desserts. Award-winning Chef Justin Beckett and his wife partnered in 2010 with their friends Scott and Katie Stephens, who are sommeliers, and have been winning awards from Wine Spectator's 2012 and 2013 Award of Excellence and People's Magazine Best New Chef. But, it's not these awards that keep people coming back, it's the warmth you feel when eating at his restaurant and the incredible comfort food (think signature fork tender short ribs with creamy mashed potatoes and sautéed veggies, mac 'n' cheese and oven roasted shrimp & andouille sausage with low country tomato gravy and local stone ground grits). Don't think about leaving without dessert and even if you're not typically a "dessert person," you'll want to experience their offerings—especially the chocolate dipped bacon s'mores with house-made marshmallow, caramel whipped peanut butter and graham cracker.
Hyatt Regency Scottsdale Resort

Spend the evening at this 4-star hotel with a variety of dining options that will delight. "Wine Me, Dine Me" at SWB is the best chance for you to taste fresh, authentic Southwestern flavors with a custom four-course meal with options for wine pairings (and start off with a shot of tequila with a tantalizing smokey salt) prepared right in front of you with Chef Juan and his entire culinary staff. As you watch the bustling "show kitchen" working on your custom creations, prepare to be amazed by the Southwestern- inspired cuisine.
Spend Hours at the Spa


Whether you're heading to Phoenix for a solo spa getaway or a girls weekend, you won't have to venture far to find a soothing oasis to spend a few hours or the entire afternoon. During our trip, we made sure to book treatments at the best resorts from The Wigwam's adobe-inspired retreat at Elizabeth Arden Red Door Spa to Spa Avania at the Hyatt Regency Scottsdale. Trying out services to bring balance back to our bodies while lounging by their pools for a day of relaxation is the perfect way to spend your time.
Do Something You Will Never Forget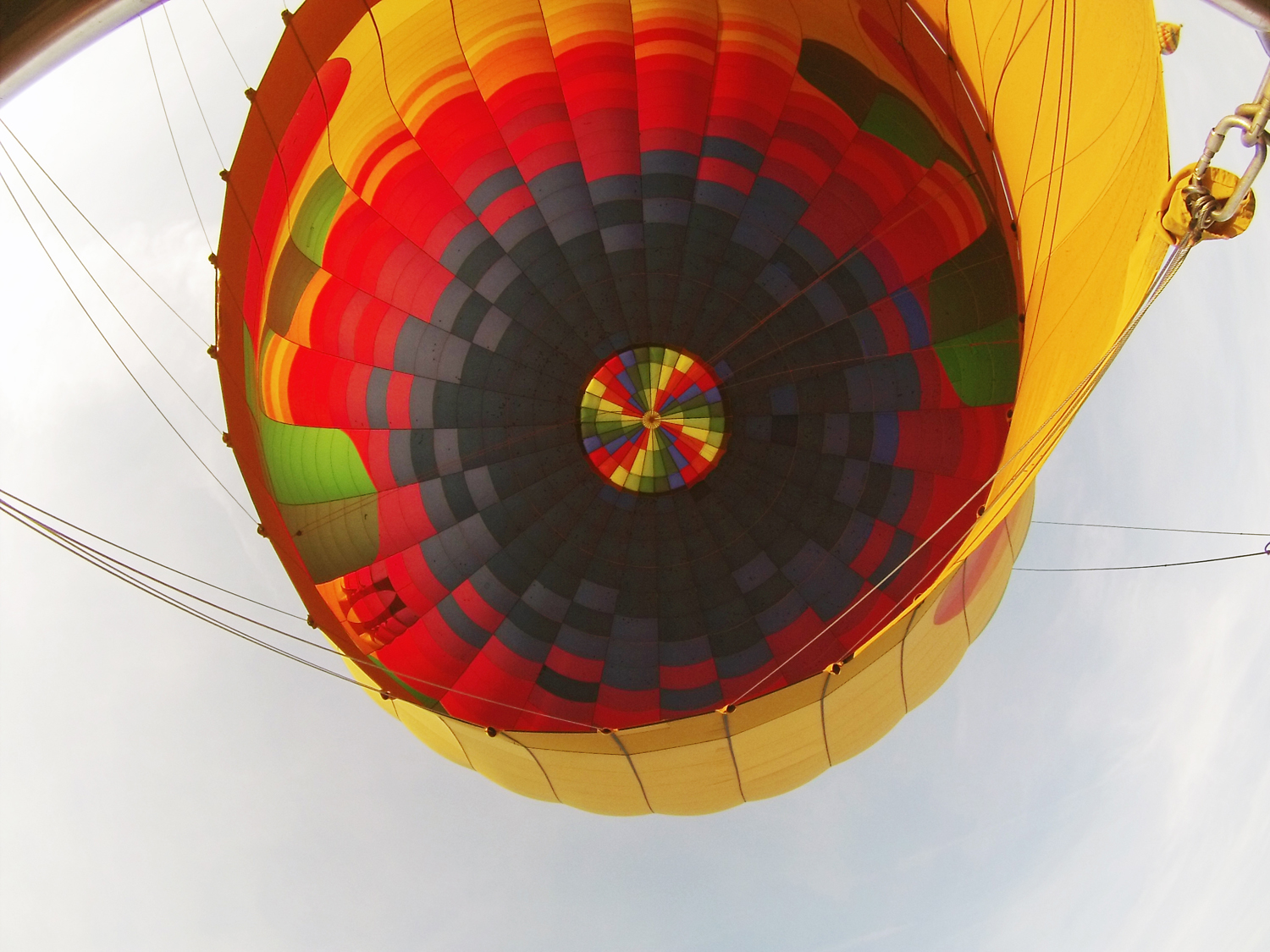 Hot Air Balloon Ride
A unique way to take in Phoenix and get a birds eye view (literally!), is to plan a Hot Air Balloon Ride. Enjoy a sunrise or sunset outing—and take in the scenic sites for a trip you will truly never forget. The experience ends with a breakfast and a champagne toast (the perfect way to end the day, or start the morning). Book your trip with HOT AIR EXPEDITIONS and hotel/resort transfers are also available.
Desert Botanical Garden
Explore Arizona's natural wonders by venturing to the Desert Botanical Garden. This unique desert garden is one of the few to be accredited by the American Association of Museums and with five distinct trails, unique classes for every age, special events, and hands-on workshops, there's something for everyone to enjoy.
Explore Downtown Phoenix
Downtown Phoenix is enjoying a renaissance with plenty of places to explore from artistic murals on Roosevelt Row to unique dining experiences (many housed in historic homes or urban warehouses) and specialty coffee shops. Start off your day by getting coffee by local roaster Cartel and enjoy a wholesome breakfast at Phoenix Public Market Cafe. This urban enclave not only serves up breakfast, but lunch and dinner as well, sourcing ingredients directly from Arizona's largest farmer's market. Don't leave without stopping at Instagram-worthy eatery DeSoto Central Market where you will find a variety of offerings at the Gourmet Food Hall housed in the old Chrysler dealership.  Down the street, you'll want to visit The Heard Museum to explore over 40,000 cultural artifacts and artwork at this incredible Native American Museum. One of the best ways to explore downtown Phoenix is with their bike share program Grid Bike Share. If you're looking to stay downtown, a new, luxury boutique hotel, FOUND:RE, will be opening summer 2016 that will showcase a revolving art gallery, a drool-worthy pool and is near the Phoenix Art Museum, Heard Museum, Arizona Opera, and Roosevelt Row. Other not-to-miss things downtown: First Friday Art Walk (every first Friday of the month), the Open Air Market (Thursdays and Saturdays) and our favorite, Food Truck Fridays.
Spend the Day Exploring Mesa
Spend the day exploring Arizona's third largest city, Mesa. Find yourself in this suburban gem with a treasure trove of things to do—from tantalizing restaurants, to exploring the area's agri-tourism on the Fresh Foodie Trail to visiting farms like Queen Creek Olive Mill for a look at this family-owned olive mill and farm, then head to Schnepf Farms for a peach picking and tour.
Take a Mind-Blowing Road Trip
Flagstaff

Flagstaff is a unique city that packs in a lot of nature, activities, and culturally historic sites. It's the gateway to the San Francisco Peaks and to a deeper understanding of Arizona's versatility. Spend a few days exploring the unique college town with some of our favorite spots like Lowell Observatory, Walnut Canyon National Monument, Arizona Snowbowl, The Arboretum at Flagstaff, Meteor Crater—said to be the world's best preserved meteor impact site. A stay at Little America (that backs up to 500 acres of pine forest) and a trip downtown to take in the many culinary options, will make the perfect quick getaway from Phoenix.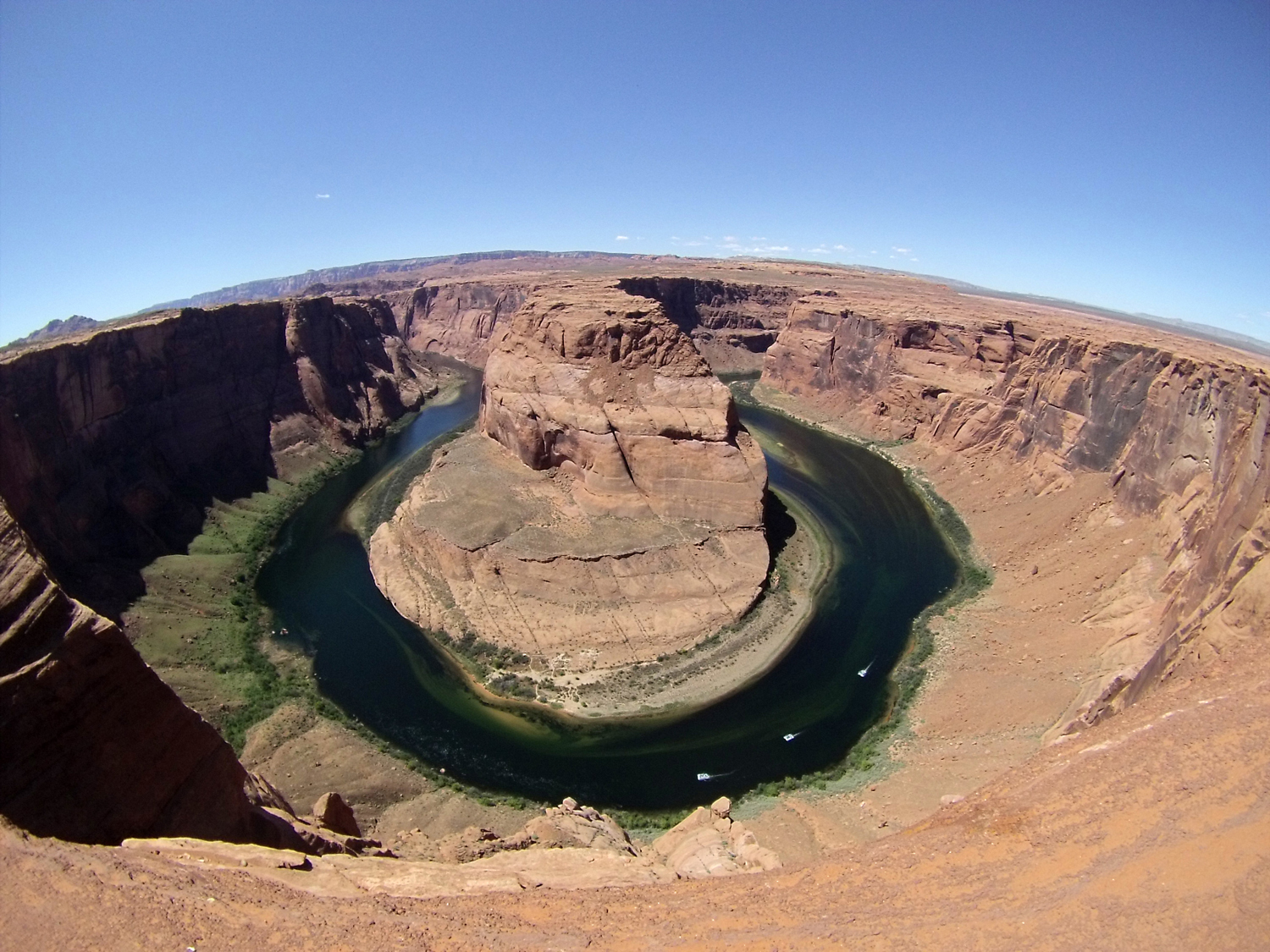 Spectacular Views at Horseshoe Bend
Part of the beauty of Arizona are the incredible stops along the way and Horseshoe Bend is one stop you will be glad you made. Located near the town of Page and within the Glen Canyon National Recreation Area, this horseshoe-shaped wonder has spectacular views of the Colorado River. After a short hike, you will reach the rim of the canyon and see the steep overlook and take in more incredible views.
Arizona's Mesmerizing Lower Antelope Canyon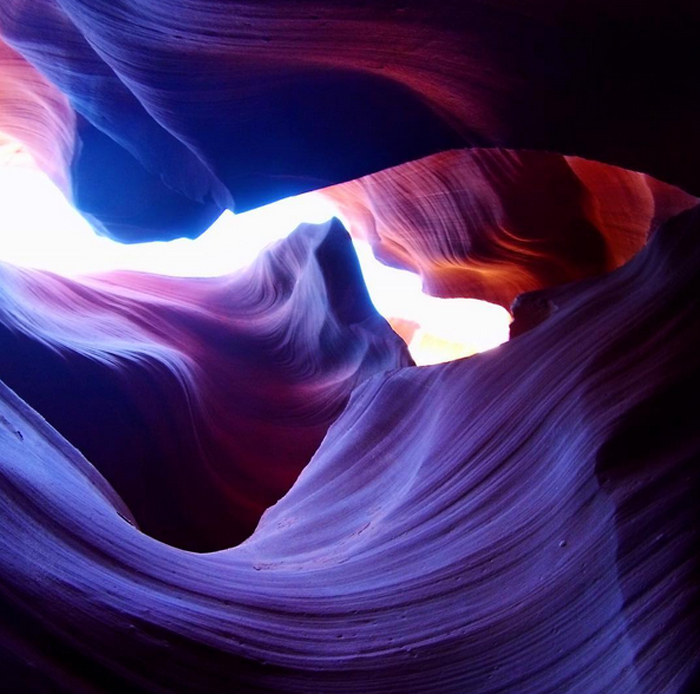 Chances are, if you're on Instagram and you follow travel aficionados, you've seen the colorful Antelope Canyons on your feed. After seeing the Lower Antelope Canyon up close, they are even more mesmerizing in person. These naturally formed canyons consist of Navajo sandstone—forming mostly from flash flooding and erosion and are true natural wonders. You must take a guided tour with a Navajo authorized guide—either a one hour and fifteen-minute tour or a specialty photography tour that lasts two hours, where you can take your time getting the perfect pictures.
Take in the Surreal Beauty of Monument Valley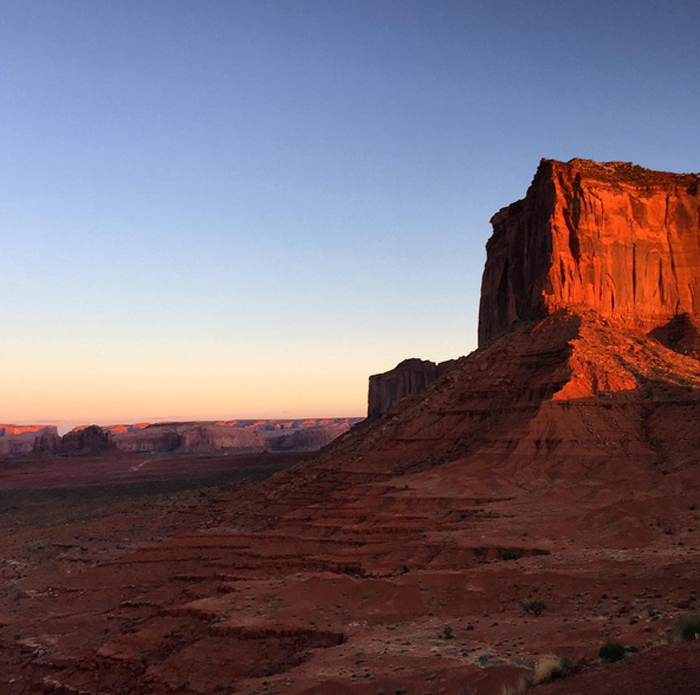 About three hours north of Page and four hours from Flagstaff lies one of the grandest landmarks in the United States—Monument Valley Navajo Tribal Park. To make your visit even more enjoyable and to be sure to take in the red rock formations from your own private balcony, be sure to plan an overnight stay at The View Hotel featuring three floors and 95 guest rooms. The Navajo Nation hotel opened since 2008, blends perfectly with the natural wonders around it and you won't even have to leave your room to enjoy the beauty all around you. Besides guest rooms with stunning views, each suite is decorated in traditional Native American-inspired decorations. Truly a stay unlike any other we've ever experienced, you'll want to book your stay far in advance since visitors flock there from around the world. To book your stay and learn more, visit monumentvalleyview.com. Before you head out, you can enjoy a self-guided driving tour or take part in a Navajo Guided Tour, horse tour, or jeep tour.
To keep up with Phoenix and to start to plan your trip, head to visitphoenix.com. Follow along on social media: Pinterest click here, Twitter click here, Instagram click here.
*Spa photo courtesy of Red Door Spa by Elizabeth Arden, all other photos by Henrique Kerch
Save
Save
Save
Save
Save
Save
Save
Save
Save
Save
Save
Save
Save
Save