The holiday's are upon us and that means glittery cocktail parties, festive balls, holiday markets —and even the obligatory office party. Navigating the style waters can become stressful, with ideas of gifts bouncing off your head, and not to mention, end-of-the-year deadlines—the thought of picking out something stunning just may be at the end of your to do list. Here are just a few looks we love for every occasion.


Rachel Zoe Micah V Neck Sequin Dress
The Cocktail Party
Ahhh, the cocktail party. Who doesn't love a good one? Champagne in hand and festive hors d'oeuvres being passed, you definitely want to shine on this night. Whether you're celebrating with your S.O. or heading to a party with your best girlfriends, you can never go wrong with a short sequined number. We love the sleeves (arm coverage, yes!), sexy, short style and head-turning glamour.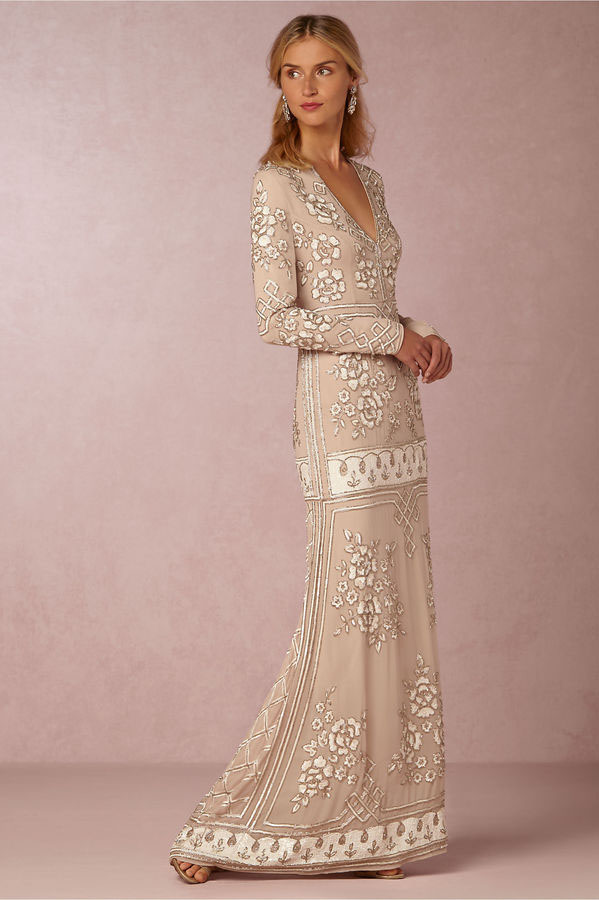 Lake Gown by BHLDN

The Festive Gala
It's chalked up as the best time of year, and while we could do without the bitter cold temps, there's truly something magical about attending a gala around the holidays. If there's a holiday theme around it, even better—like seeing the Nutcracker before a fancy shin-dig. To dress the part, opt for a full-length gown with a little something extra (think stunning embroidery and interesting fabrics).


The Office Party
Sorry, you can't get out of this one. Do you think Debbie from accounting or John from marketing is going to miss you? Maybe not, but they'll sure notice if you don't show. Even if you stop by for just a moment, give your co-workers a look they won't soon forget. Keep it chic and in a room full of little black dresses, we can't think of anything more refreshing than a feminine, lacy red dress—can you?

BB Dakota 'Yale' Lace Panel Fit & Flare Dress
Family Holiday Party/Dinner
Let's be real. When we hang out at mom and dad's on a typical weekend, we're all about our most comfiest sweats. But, why not get a little glam this holiday season and show the 'rents what you're really about (if only for a few hours?). Why not, right? We mean business with this little red dress, especially for a family holiday party or dinner. An accentuated waist-line? Check. Romantic sleeves? Check. Knock-out red? Double check. Mom and dad will surely appreciate the effort, before you enjoy full-on chill mode.
 

Ice Skating Chic
Most winter coats say: style be damned. But, not this one. Picture yourself at your local ice skating rink in the chicest winter coat or on the sidelines with a hot cocoa in hand. It's perfectly winter white—and even has the tulle petticoat. This coat will make you feel so ladylike, especially for those days when we aren't feeling our prettiest. Instead of grabbing for your go-to puffer, we suggest opting for something a little chicer for the ice. Because why feel like the Michelin man, when you're choices could be oh, so much cooler?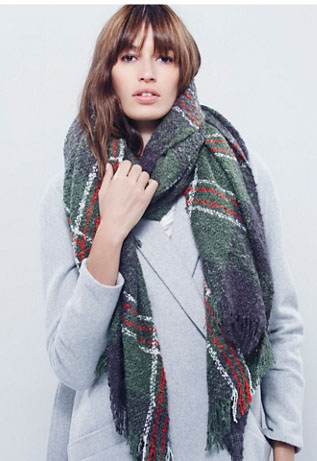 Free People Womens Killington Oversized Plaid Scarf

The Holiday Market
Whether your city has a holiday market, a Christkindlmarket or you just plan to head to a farm to pick up your Christmas tree, dressing for it can be as fun (surprisingly!) as a cocktail party. Maybe it's because we get inspired by dressing for comfort and are motivated for a night with mulled wine and savory treats? Our top layer of choice is an oversized plaid scarf—one that can be worn many different ways, large and chunky around our neck or as a cape that can also cover a multitude of sins from gorging on holiday fare.
With an endless array of looks and holiday events, what are you excited to wear for the festive season?
Save