After wearing boots for months, I can't wait to pull out some of my favorite spring styles when it comes to footwear! Whether I'm taking care of a meeting in downtown Chicago, or walking to the beach with my kids, I know I can find what I need at Target —chic styles at a price that keeps me in check.
High-Heeled Sandals
For work events like cocktail parties or product launches, I love going for the high-heeled sandal. It keeps things professional and it's a great excuse for me to keep up on my pedicures come springtime. The Women's Mossimo Pavan Buckle Heel Sandal in Black ($29.99) are "the" heels I can't wait to grab up this spring!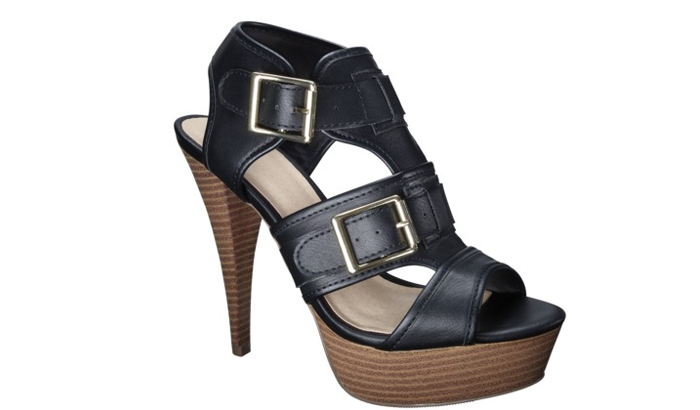 Wedges
I also can't get enough of wedges. If I know I want to look professional and have that height, but also be more comfortable, I opt for a wedge. I'm in love with the Women's Mossimo Tebbe Tribal Wedge Sandal ($34.99)!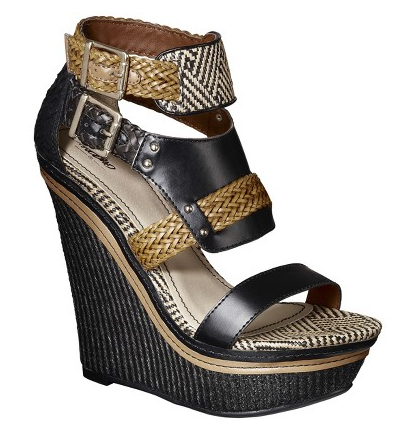 Prints
After having two kids back to back, I'm not ready to wear a printed frock, but that doesn't mean I can't wear prints on my feet! I'm not usually a floral girl either, but I really like the Hailey Jeans Co. Women's Peep Toe Ankle Strap Heels ($38.99)!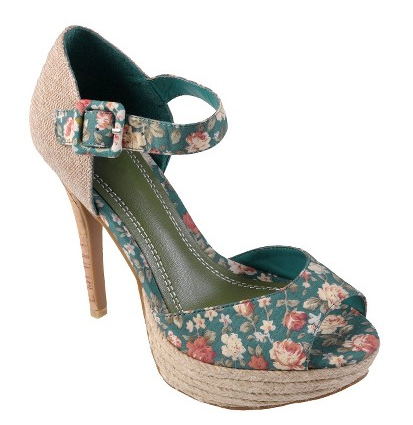 Flat, Strappy Sandals
Now we're talking! My all time favorite springtime style has got to be the flat, strappy sandal! They're totally comfy and they can be chic too. I'm definitely picking up these —Women's Merona Emily Braided Strap Gladiator Sandal in Black ($15.00). Not only are they at an unbeatable price, but you'll be finding me in these daily as the weather turns.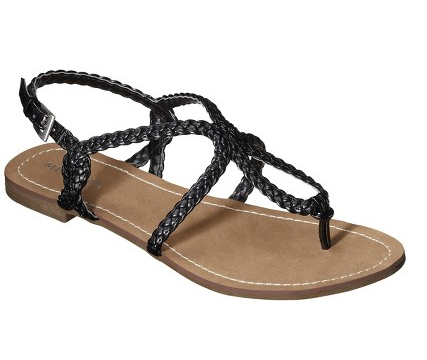 It's Time for Springtime. Target has every spring shoe trend you could possibly want! Happy Shopping!

"Disclosure: Compensation was provided by Target via Glam Media. The opinions expressed herein are those of the author and are not indicative of the opinions or positions of Target".