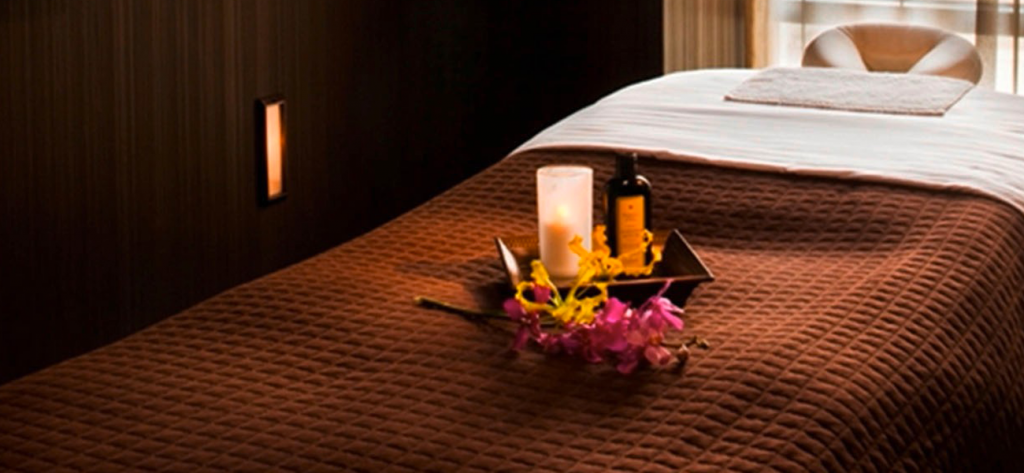 If you're like us, getting in a spa session (especially as we start a new school year) is key. Before early morning drop offs begin, make sure to schedule in a little "me time". Spa at theWit's latest August specials will help calm the nerves and rejuvenate your soul. Here's the latest in spa offerings:
Neck & Shoulder Rejuvenation 

If 12-hour days are the norm and slumping over your desk is a common occurrence, then the Neck & Shoulder Rejuvenation massage (25 minutes for $65 or 50 minutes for $110) is the perfect treatment for you. Focused on the neck, shoulders and back with deep pressure techniques, this massage incorporates hot stones to help melt all of your everyday stressors away.
Ultimate Refresher 


This facial (120 minutes for $195) is your go-to if your skin needs a little extra lovin' from being exposed the the elements. For brighter and more youthful skin, it's the best pick-me-up to start the year off right. After, enjoy a mojito (on theWit!) to go along with your spa mani and pedi.
Weary Tourist Leg and Foot Massage
We get it, you've been walking all over town taking in the sights and let's be real (clocking steps on your fitbit). You deserve to pamper yourself with this truly indulgent treatment (25 minutes for $60 or 50 minutes for $105). Hot stones and massage focusing on your tired feet and legs are sure to loosen your tight muscles and soles.
Cooling Pedicure 


Just because we're about to exchange our sandals for boots doesn't mean we can't have one last hurrah. Feet are soaked, nails are perfectly reshaped and you'll enjoy a Coconut Sugar Scrub. The best part though is that cooling gel and foot massage (60 minutes for $70).
Also, Spa at theWit has recently launched a fitness program that guests can enjoy (along with the general public) with classes that include yoga, HIIT, or pilates—a great way to start the day before you take on the town.