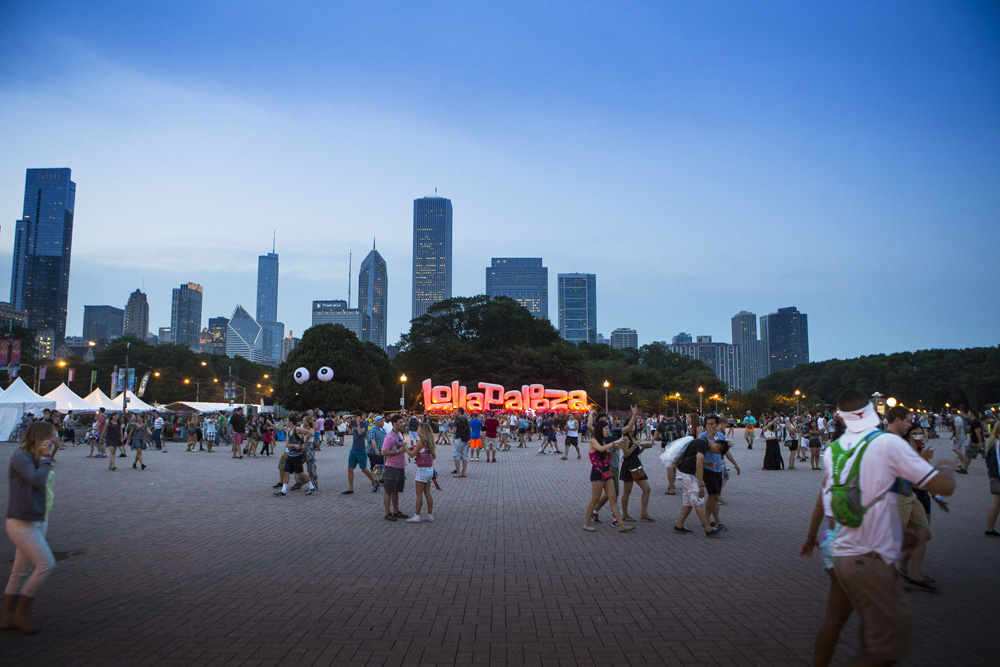 Lollapalooza returned to Chicago's Grant Park for its 10th anniversary from August 1-3, 2014 and brought three-days of music with headliners like Lorde, Outcast and Eminem. Here's what we loved from Lollapalooza 2014. Get a behind-the-scenes look of our favorite lounges, music and insider events.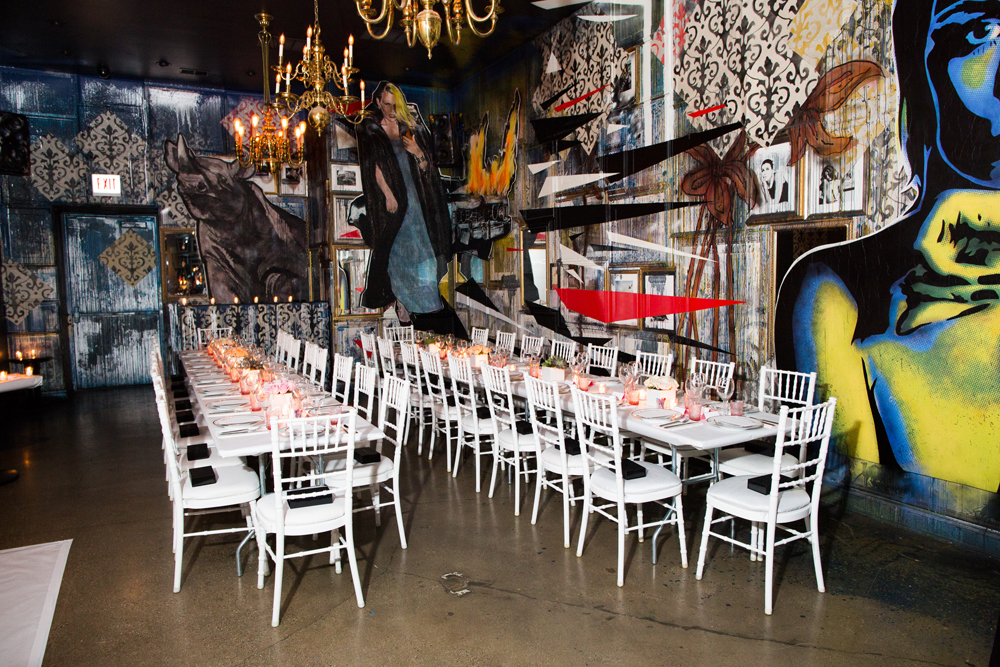 Private Dinner with M·A·C Cosmetics and It-Girl/DJ Mia Moretti
Our music festival festivities began on the eve of Lollapalooza with a private dinner with M·A·C Cosmetics and It-Girl/DJ Mia Moretti at Fulton Market Kitchen in the West Loop in Chicago. The dinner celebrated the M·A·C Mia Moretti collection, and the festival weekend where Moretti would be performing DJ sets all weekend. We spotted notable guests Joe Jonas, Emily Kokal, Jenny Lee Lindberg of Warpaint, Natalie and Elliot Bergman of Wilde Belle and Francisca Valenzuela. We also got the chance to  sit down with Mia to learn more about her collaboration with M·A·C, her California style and beauty tricks.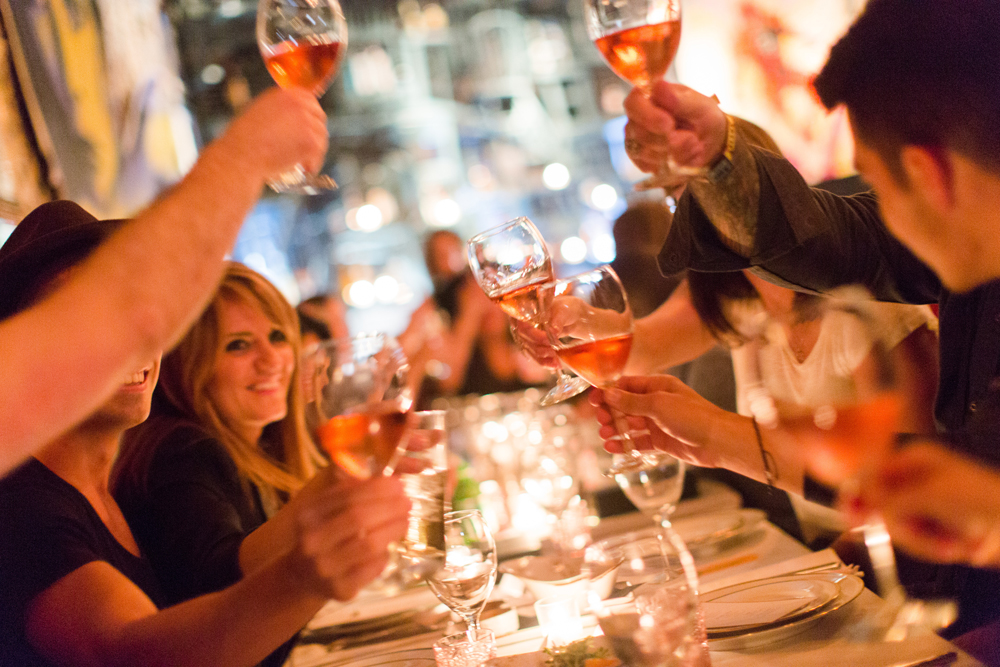 Cheers to Dinner with M·A·C Cosmetics and It-Girl/DJ Mia Moretti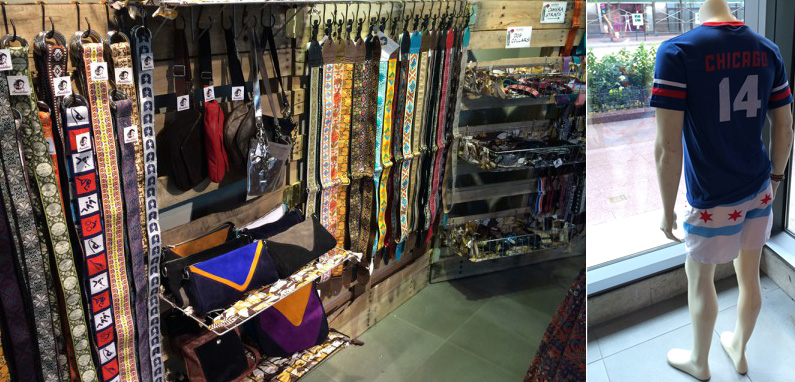 The LollaShop at Block Thirty Seven
The LollaShop is one of our favorite ways to get Lolla ready. From July 25-August 4th—the LollaShop pop-up shop at Block Thirty Seven sold Lolla-inspired shoes by BucketFeet, Skyline Skateboards by Character, Chicago Flag Guitar Straps by Souldier, and the Lolla Bracelet Style Pack by Pura Vida. We had to pick up  some cool shades from TOMS, bags from Pine + Plastic, Chicago flag running shorts from Chi Chi Sport and many other items like Lolla socks, Lolla baby-wear and unique shirts for the festival.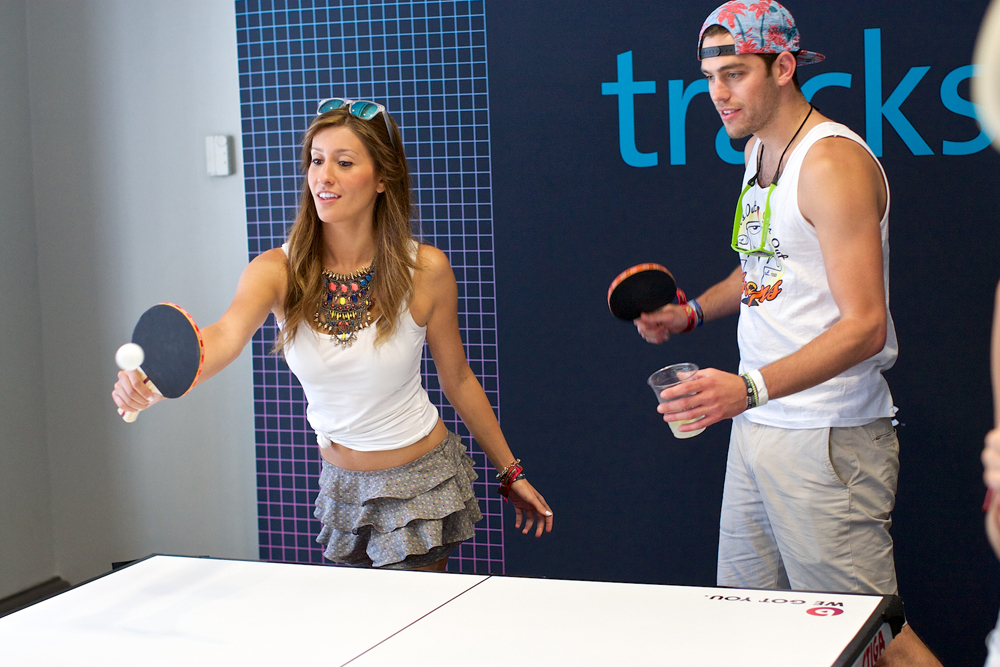 The Sound of Your Stay Music Lounge, Hard Rock Hotel Chicago. Photo by Matt Reeves

The Sound of Your Stay Music Lounge at the Hard Rock Hotel Chicago is definitely one of our favorite stops during Lollapalooza weekend. Known as the festival hotspot for spotting musicians—it's the ultimate VIP and artist retreat. The Sound of Your Stay® Music Lounge in partnership with Beats Music, Fender, Palladia and Traktor, kicked off on Friday, August 1st with day and evening events where industry tastemakers could indulge with branded experiences including a game of ping pong, a tattoo parlor, DJ sets, gifting suites, a pop-up Red 7 Salon and complimentary drinks. Night time events throughout the weekend showed off DJ sets by the likes of  Mia Moretti, Joe Jonas and Betty Who. For rubbing shoulders with the stars for a true VIP experience during the weekend, there isn't a better opportunity than the music lounge at the Hard Rock Hotel Chicago.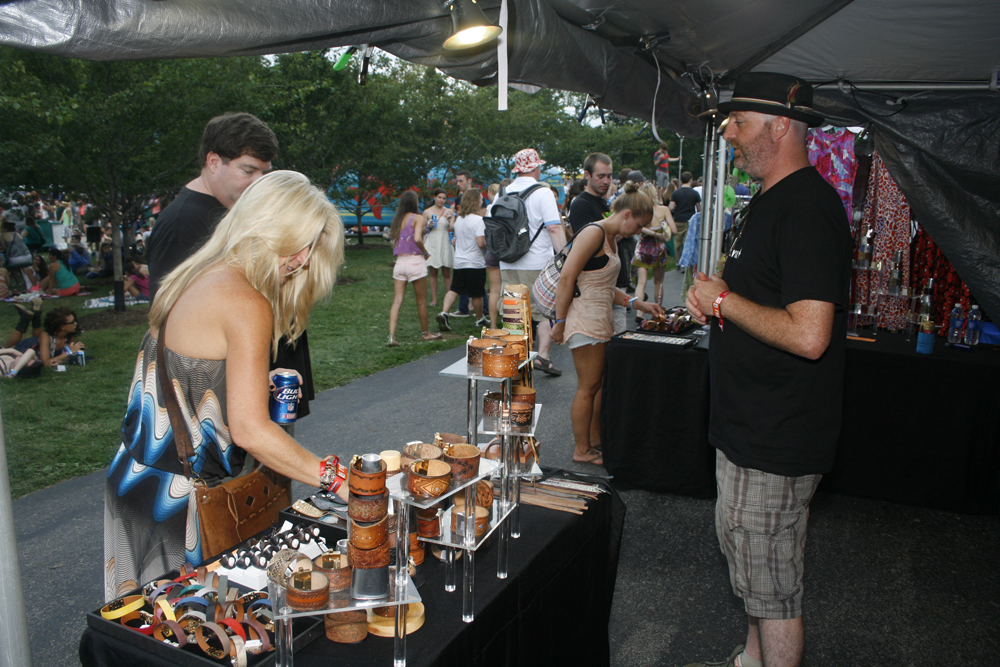 Want to shop right on the festival grounds? Green Street is all about Lollapalooza's focus on greening initiatives, selling off  hand-selected vendor's wares –everything from re-purposed and ethically sourced goods.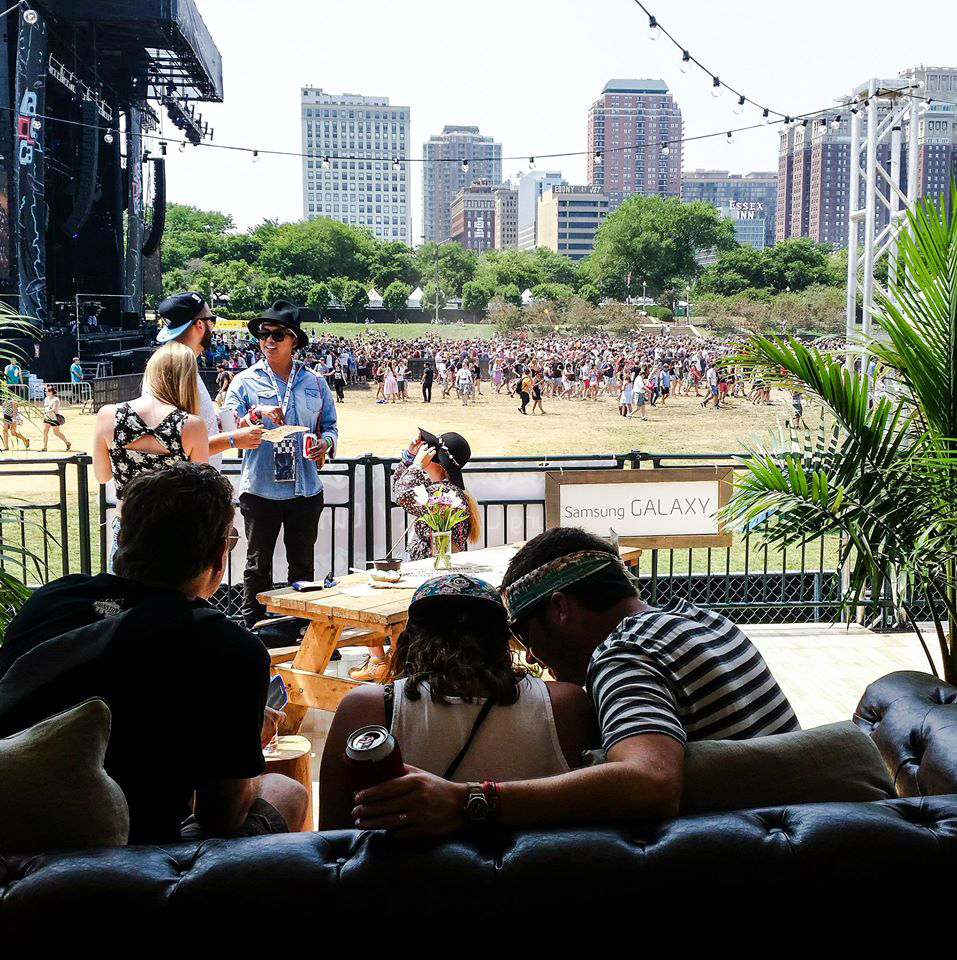 The Samsung Galaxy Experience
Samsung had a very cool experience for Lolla goers this year. Not only could concertgoers check out headliners from the Samsung Galaxy Stage including Eminem, Outkast and Kings of Leon, but all attendees could also take in camp-themed Samsung experiences. We couldn't get enough of The Samsung Galaxy Owner's Lounge. Tents highlighted their new Milk Music service featuring stations such as Rock, Hip Hop, Dance and Alt/Indie. Guests could also get creative creating custom gear like flags to drawstring backbacks. Festival goers who were Galaxy owners could win VIP upgrades, Samsung devices and Visa gift cards through Samsung's "Spin-to-Win" game at the lounge.
See you next year! To plan for Lollapalooza, the festival will take place at Grant Park on July 31-August 2, 2015. For more details, visit Lollapalooza.com.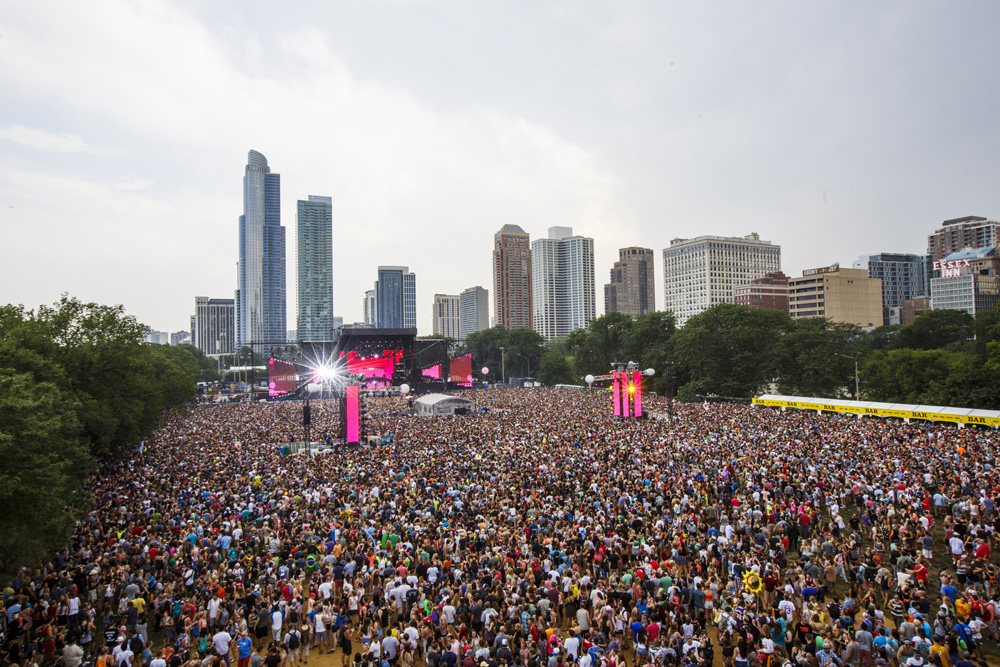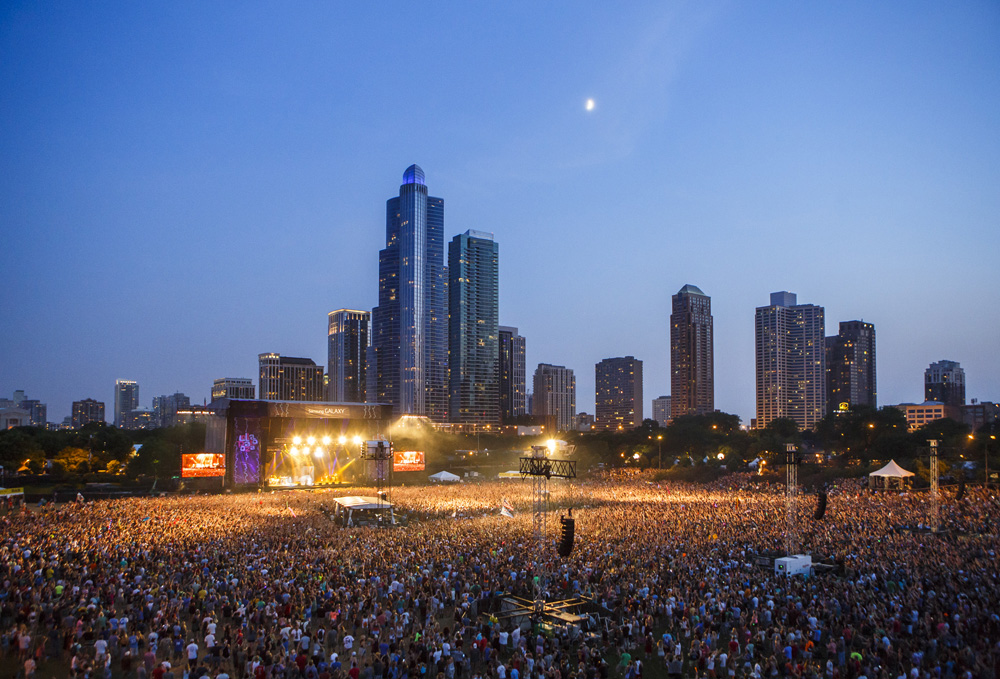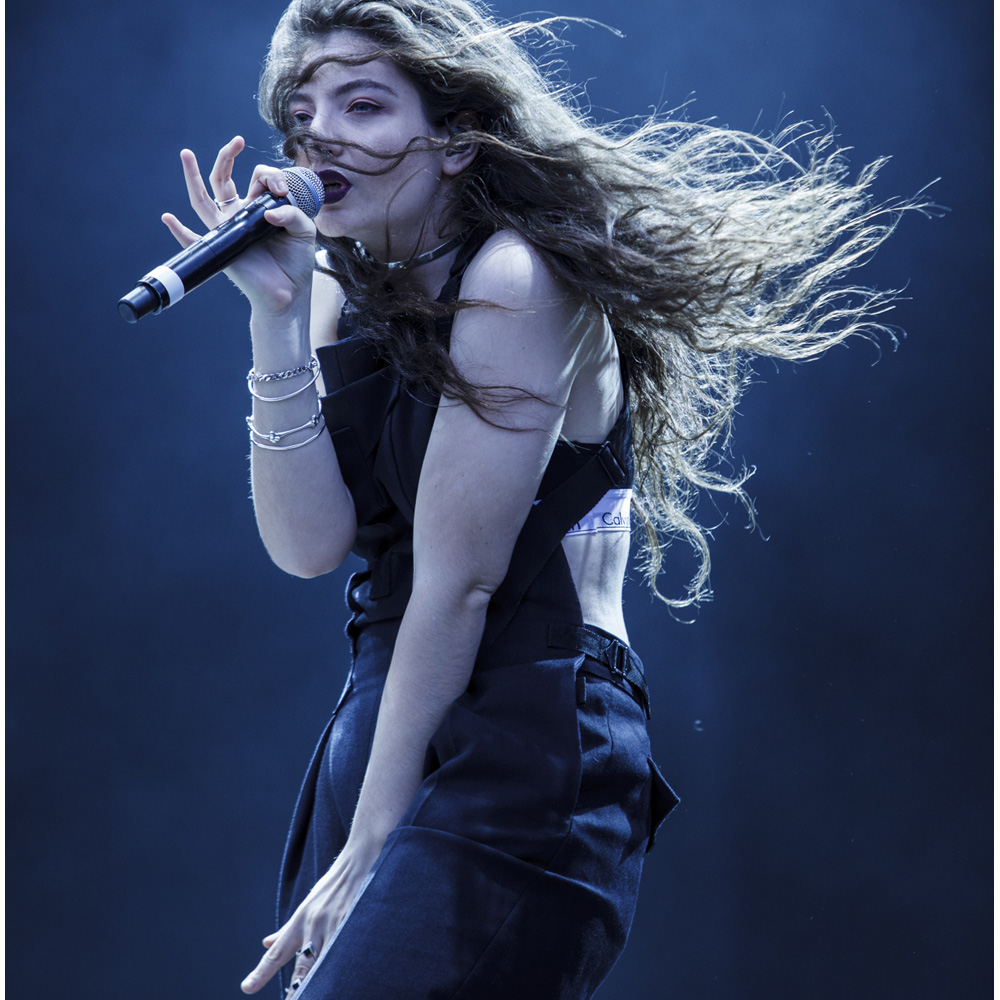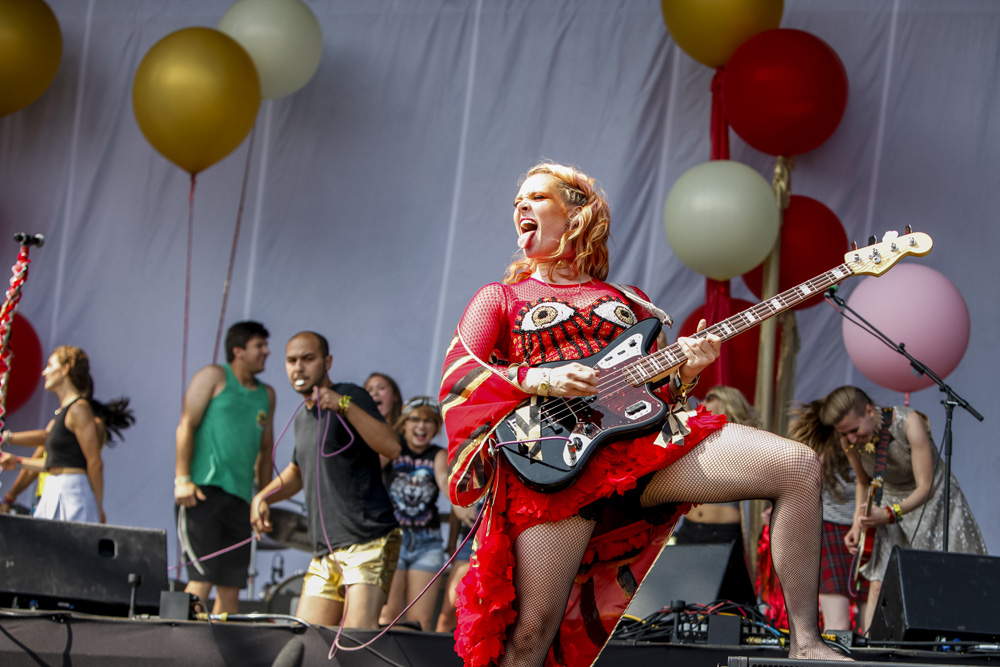 Photos: Aerial by Nick Simonite, Grant Park by Nick Simonite, Aerial by Nick Simonite, Lorde by Jack Edinger, Kate Nash by Jack Edinger, Eminem by Jack Edinger, Nas by Jack Edinger, Iggy Azalea by Reagan Hackleman