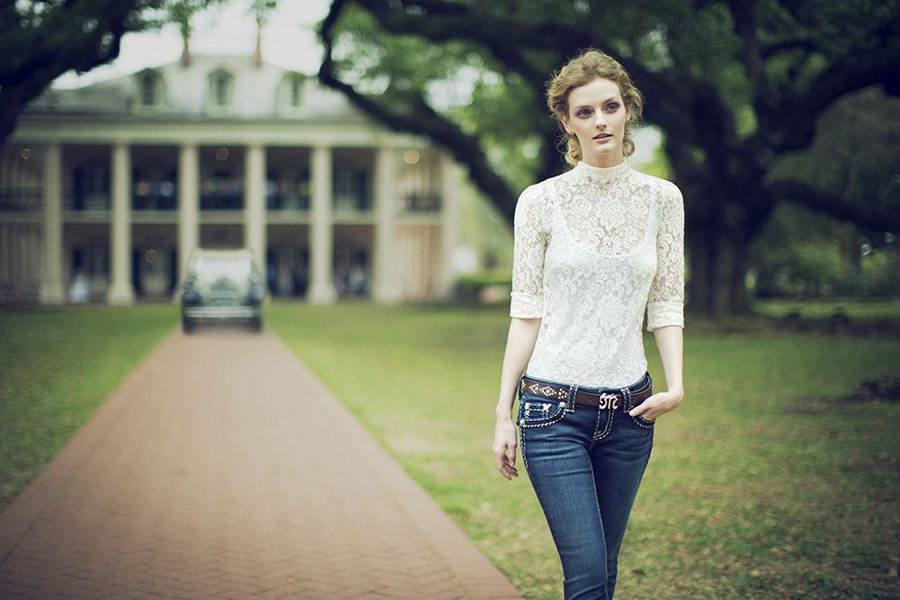 Lydia Hearst, actress, model and Hearst publishing heiress (magazines such as Elle, Redbook, Cosmopolitan and Harper's Bazaar) is back as the face of the Miss Me campaign for fall/winter 2013. The new campaign, shot by renowned celebrity and fashion photographer, Mike Rosenthal, takes us on a romantic excursion with Hearst at the center of it all — walking us through iconic locations in New Orleans including the French Quarter, Oak Alley plantation and Steamboat Natchez. Check out our interview with Lydia Hearst, the fall face of the 2013 Miss Me campaign as she gives us a behind-the-scenes look at shooting in New Orleans, a peek inside her beauty bag and a snapshot of her ideal day.
What's it like being the fall face of the Miss Me Campaign?
I love working with Miss Me and I love their jeans! It is an incredible group of people who come together to bring to life the vision of their campaign each season. When you're off on location you build a bond with everyone and are able to call them your friends in the end. I feel very fortunate to have had the opportunity to work with such a wonderful brand and group of people. I hope the relationship continues!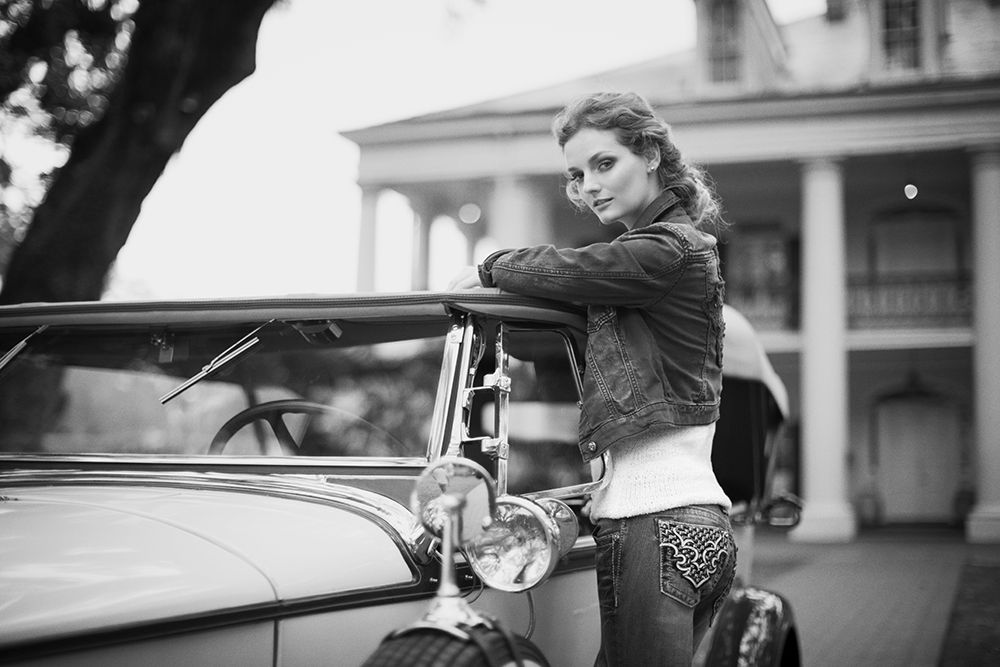 What was it like shooting the campaign in New Orleans?
This was my first time in New Orleans. It is a beautiful city with a fascinating history. The locations that we went to like the Oak Alley Plantation were remarkable. I hope to be able to return and see more of the sites and take a tour.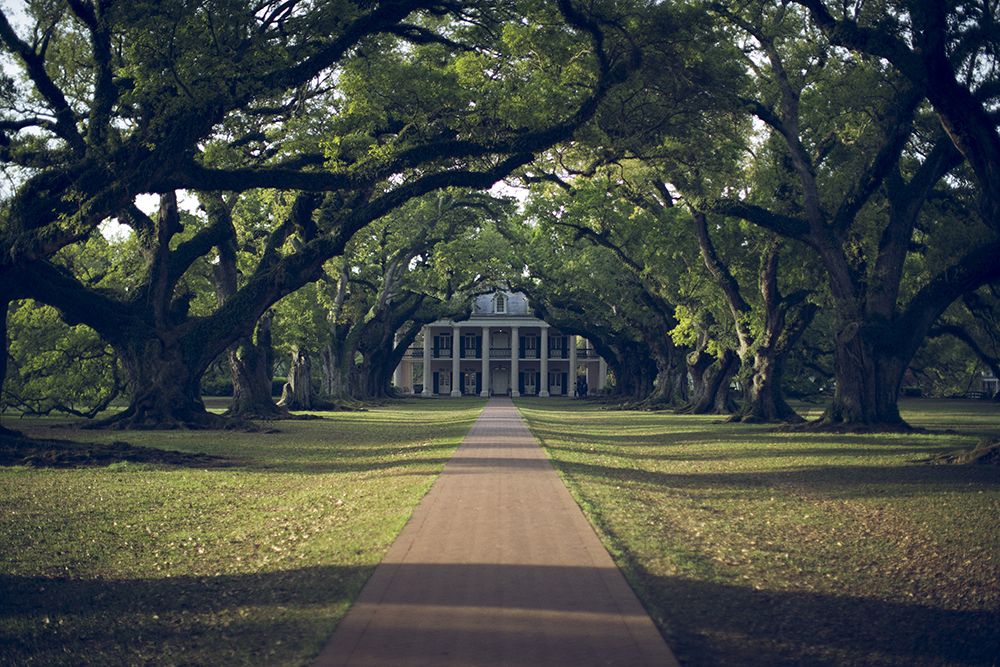 How would you describe your style? 
Style is all a form of self-expression. For me, I'm changing (my clothes) every day – sometimes more than once!
What are the top three must-haves in your closet? 
Jeans – a girl can never have enough.
Shoes – I'm fortunate enough to be comfortable in five-inch heels.
Underwear – Always wear.
What's in your beauty bag? 
A girl's beauty bag holds many secrets. I have my lotions, lipsticks, chapstick, and blush… But, I actually cannot reveal everything at this time. To learn the secrets inside my beauty cabinet and bag you will have to tune into my blog later this month and next at LoveLydiaHearst.com
What are people surprised to know about you? 
I'm just me. I am just a girl who is becoming a woman and am full of passion and life. I believe that if you are able to see yourself happy, successful, healthy and loving life, you can make it happen.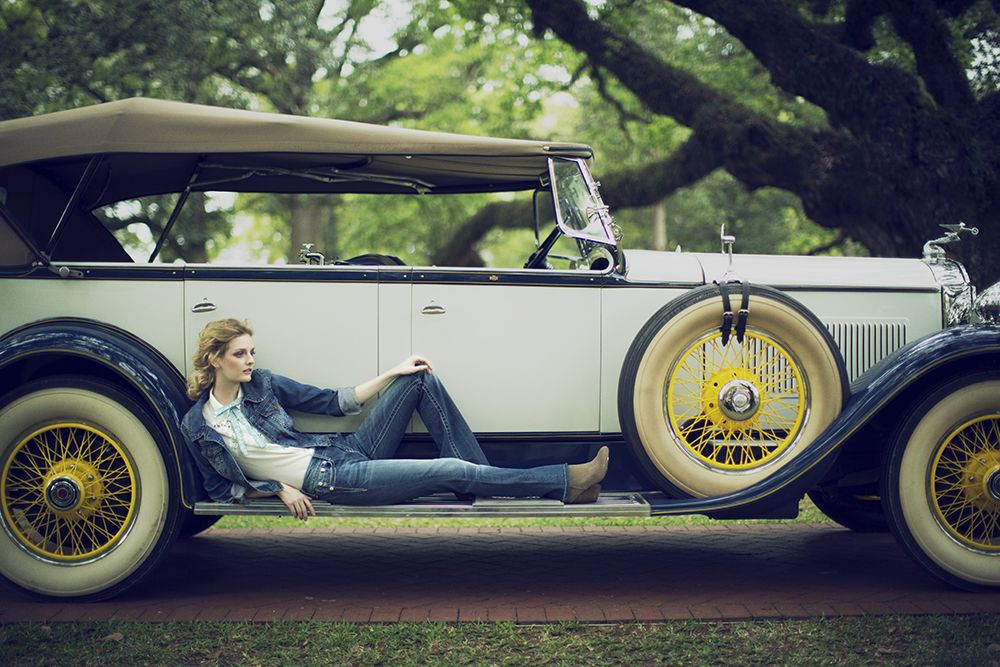 Where is your favorite travel destination? What destination is on your bucket list?
I just recently returned home from Peru. I was visiting and hiking the Sacred Valley and Machu Picchu. It was the most incredible place I have ever been to, a true trip of a lifetime. I think everyone should try to go. Eventually, I hope to make it to see the Taj Mahal and Angkor Wat in Cambodia.
Describe your ideal day. 
Everyday. Life is unpredictable and exciting. It's worth appreciating every moment and opportunity as it comes. As the saying goes: With the past, I have nothing to do; nor with the future.  I live now.