When dreaming up new hair styles for our next outing, it can mean lots of browsing and pinning on Pinterest. But, in the interest of bringing you the latest trends—we thought we better go right to the source, and so we naturally sought insight from the savviest stylists on The Stylisted. If you haven't been introduced, The Stylisted is a brilliant website/app that connects you with stylists that can become your personal glam squad, as they will come to your home or office for your perfect up-do or hair style. Since New Year's Eve is less than a week away, we caught up with three of the top stylists for the latest trends to wear to your next party—and one even gives you a step-by-step on how to recreate the look at home.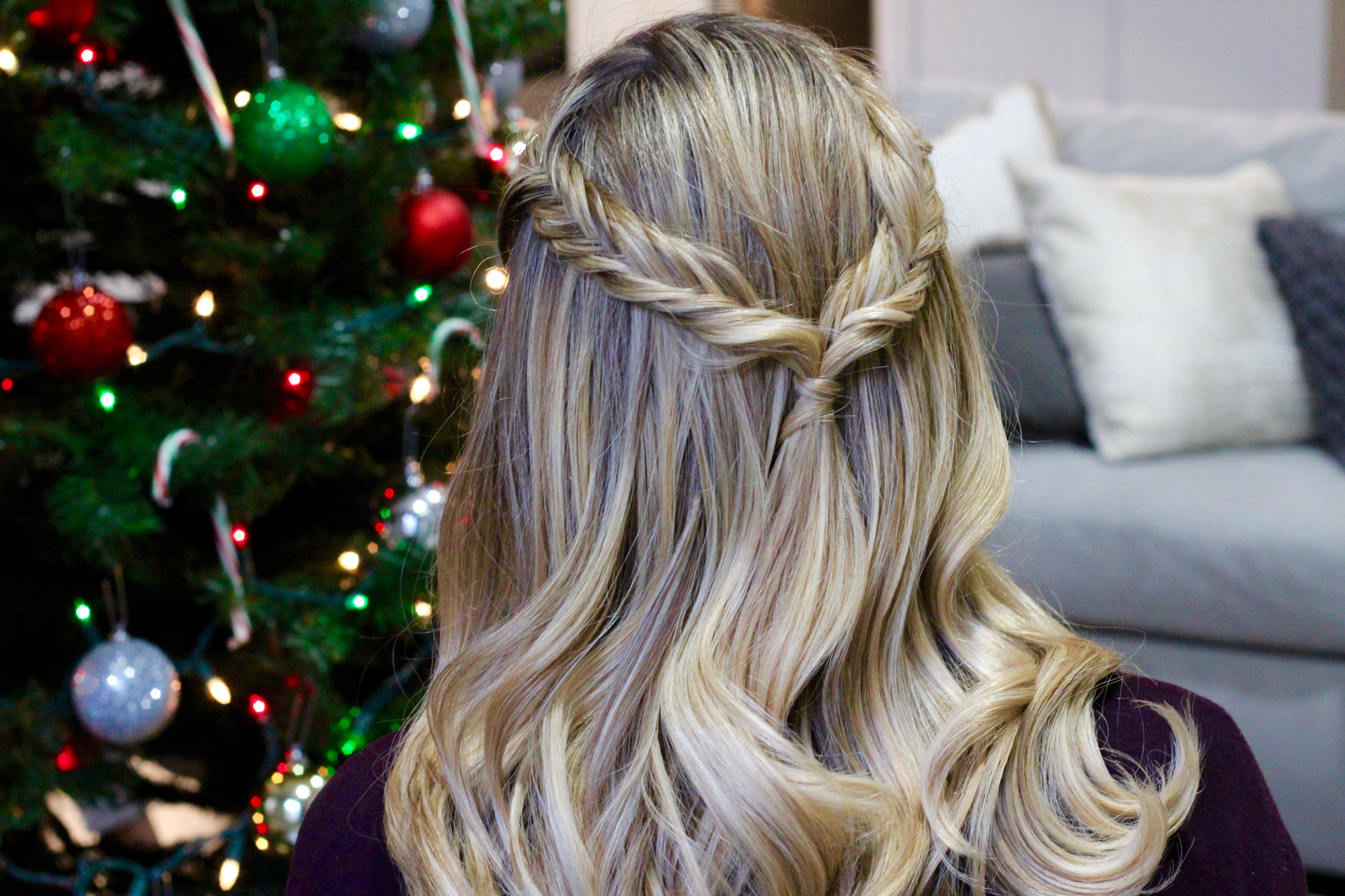 This is a simple way to switch up a second day blowout. By adding two small fishtail braids, you change the look into something more fun and elegant at the same time! – Christina Gauthier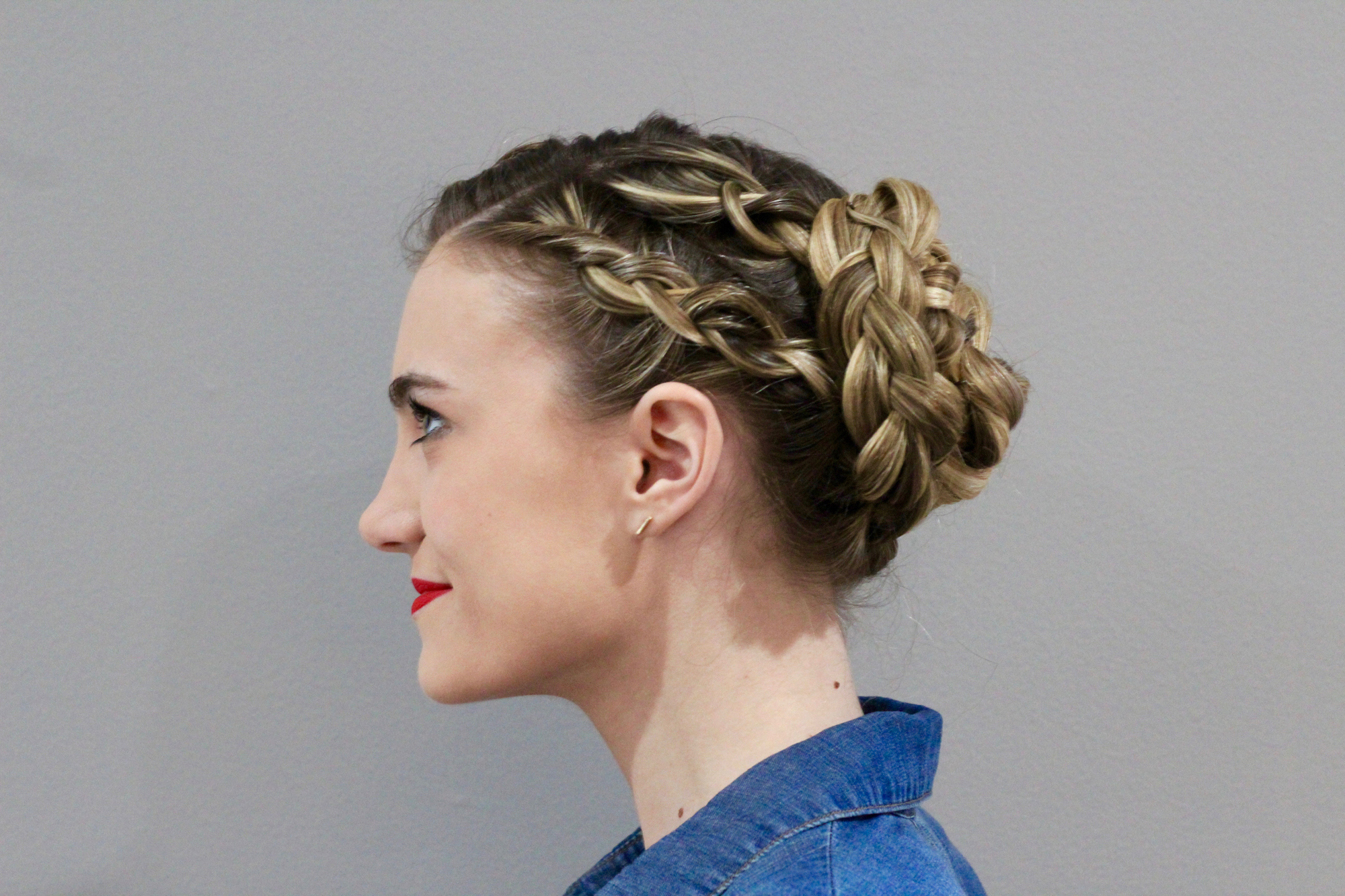 This is perfect for a fun holiday work party or a girls night out! I started with the two smaller braids and then worked the rest of her hair into a braided bun! Great for hair with a lot of texture or length! – Christina Gauthier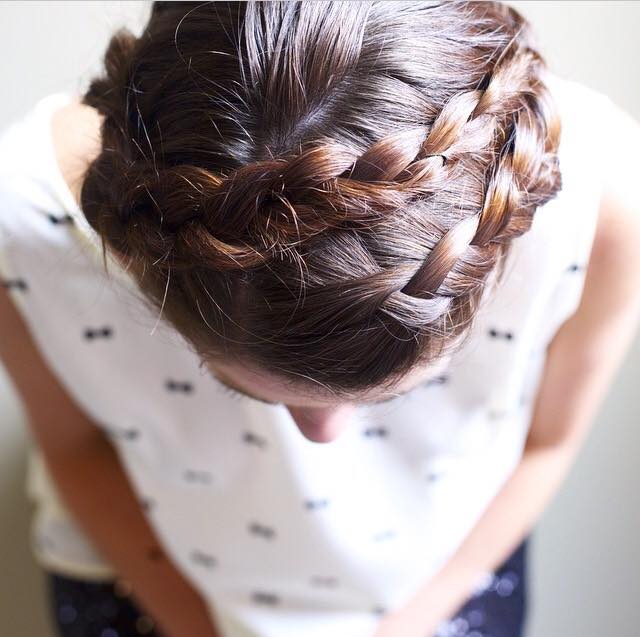 1). Make a deep part in your hair 2). Begin a Dutch braid on the side with more hair, going all the way down and around your head until you meet the part again 3). Then braid your remaining hair, following the same pattern 4). Pin the smaller braid behind original braid to make two rows- like a braided headband. – Bev Esquivel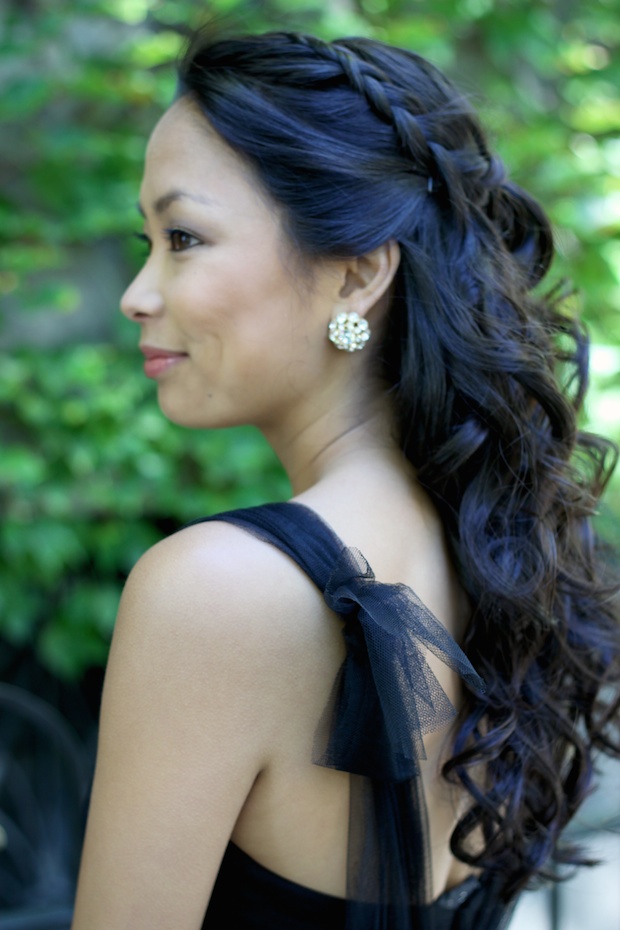 1). Completely curl all hair with a 1" curling wand 2). Take a section of hair at the side part and begin a dutch braid in a diagonal direction 3). Pin braid into a half-up style. – Bev Esquivel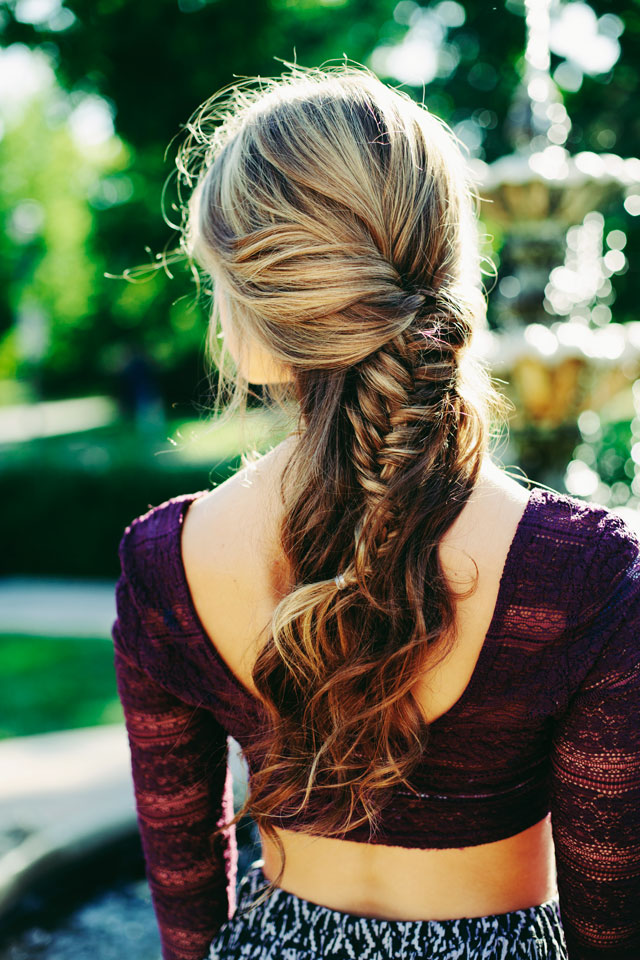 You'd definitely want to wear this for date night. The braid paired with the beachy waves creates a soft and romantic look. –Bev Esquivel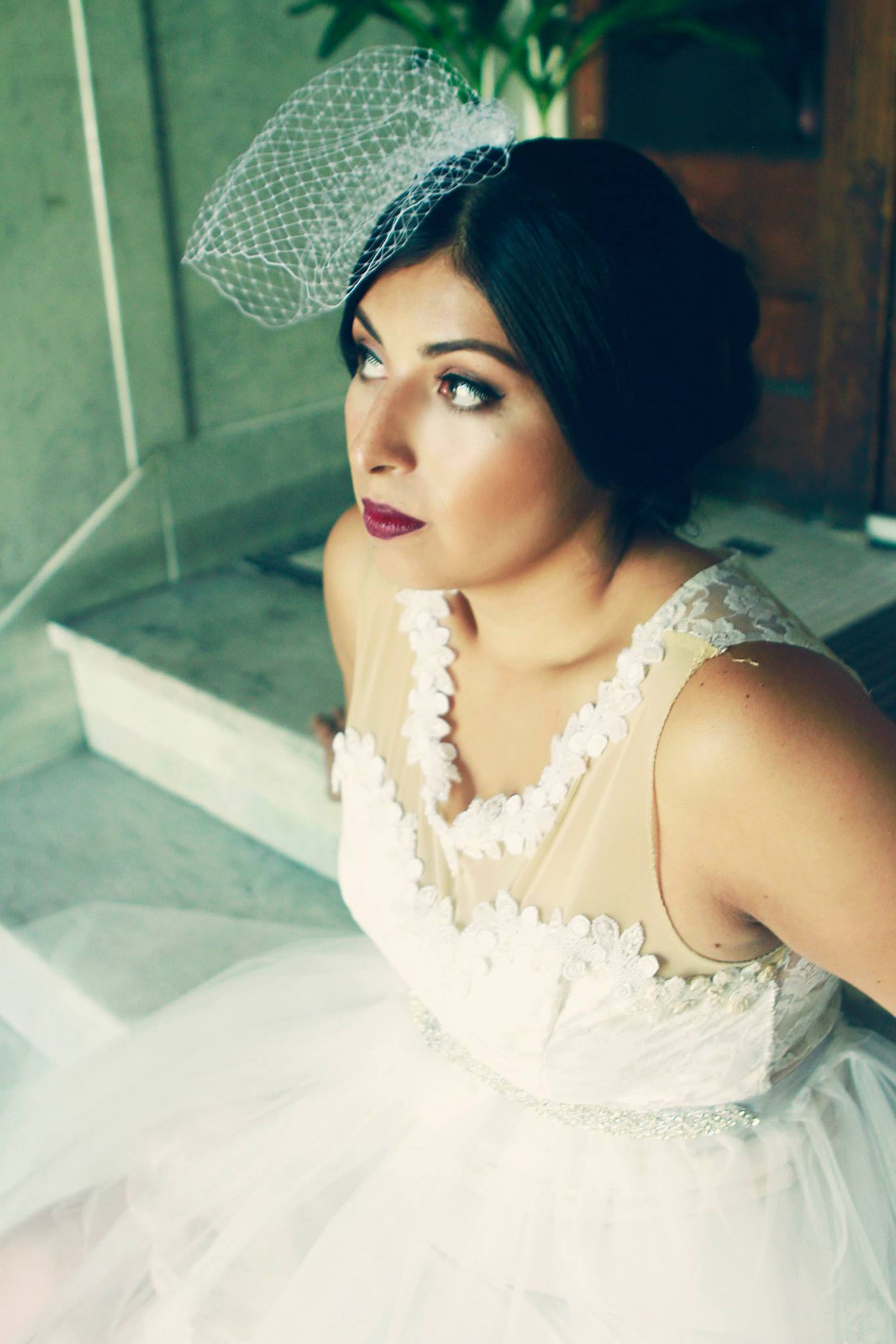 I begin all up-do's by prepping the hair with some texture. Add a curl or wave to help with the overall design. Be adventurous and play with the placement of your hair part. It can help create added drama.
This style was inspired by Spanish romance. Styled with ease, hair is swooped back into a modern bun. It's a perfect look for the bride to be or for those who have a love for hair accessories. You can really play up the design of this style. –Chris Harris