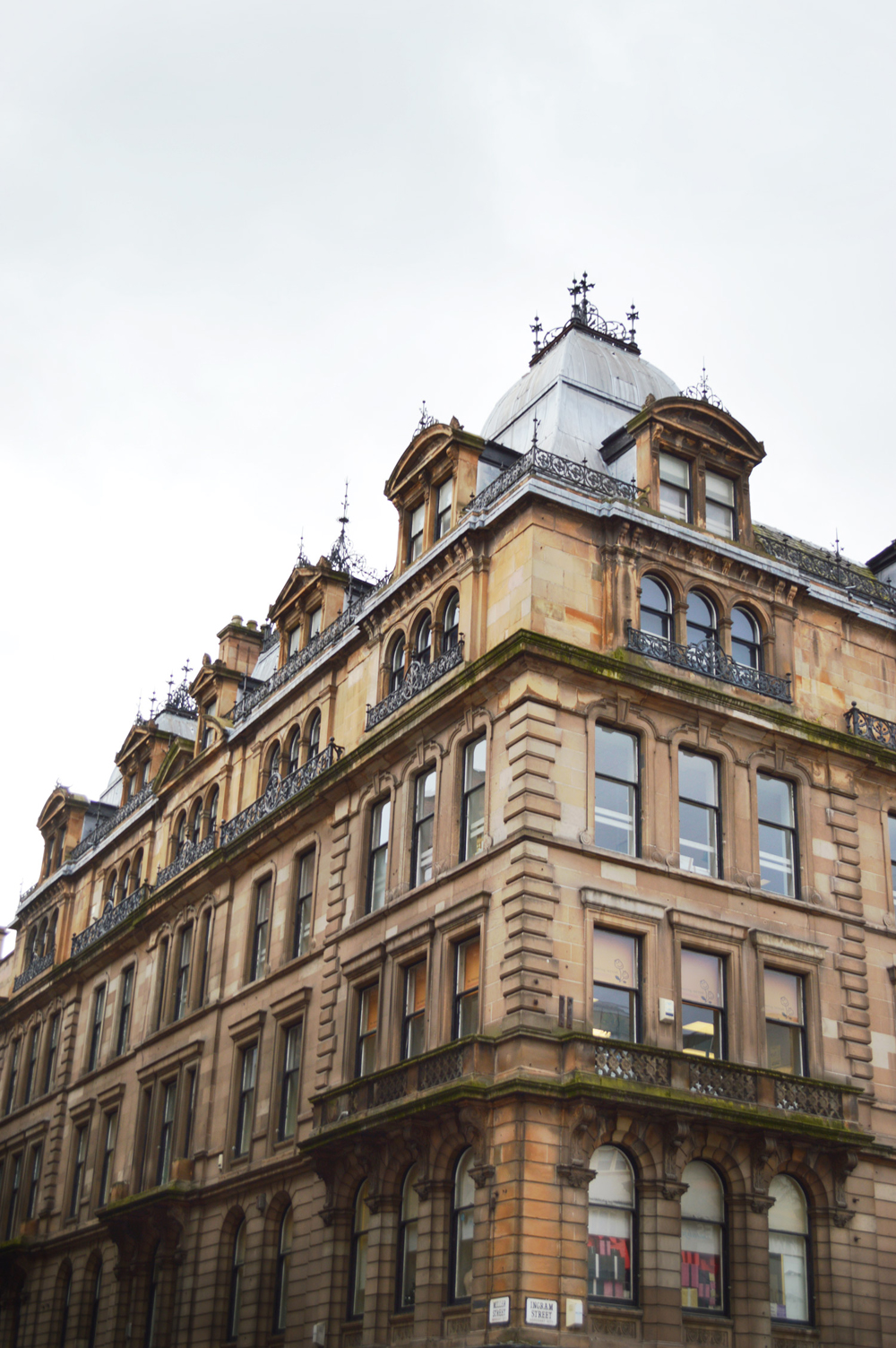 After venturing through the quaint countryside of the Cotswolds, we headed to Glasgow to get a dose of Scotland's big city life. The city definitely has the cool factor – from our stylish luxury hotel to the hip West End, Glasgow has something for everyone. We found off the beaten path places to eat and drink, spectacular shopping that included world famous designers and talented local artisans, and we even learned how to blend our own whiskey, just outside the city. Take a journey with us to Glasgow, Scotland: A modern city full of the arts, fashion and style.
 Stay
Blythswood Square Hotel
When visiting Glasgow, surround yourself with style and luxury by staying at the 5 star Blythswood Square hotel. With over 100 luxury guest rooms, it's an ideal location right in the city center that will make it the perfect place to stay. As soon as we stepped through the large double doors, we knew we were in for a spectacular visit. Greeted by a massive, elegant reception area – think red tufted seating, ornate marble floors, oversized chandeliers all enticed us with a warm welcome. And, the guest suites are just as elegant. Modern spaces, with the plushest of beds, helped us get the best night of sleep before venturing out to explore the city. The hotel features culinary delights at Restaurant at Blythswood Square – a great spot with a relaxed atmosphere, delicious seasonal offerings and innovative cocktails. If you're in the need of some relaxing, then head up to their 10,000 sq. ft. luxury oasis –their spa. Get ready to get pampered in their nine luxury treatment rooms offering up massages and facials, two relaxation pools, a relaxation lounge and café, plus, a place we'll never forget –the thermal suite. Your body will go through an incredible three hour temperature journey from wet and dry to warm and cold. You'll venture to rooms like the Laconium that is warm but not hot, at around 55-60 degrees Celsius, to rooms like The Crystal Steam Room where you will feel a wet, humid heat. You will leave feeling truly relaxed. For pure luxury, be sure to check out Blythswood Square hotel when planning your trip to Glasgow.

11 Blythswood Square, Glasgow G2 4AD, United Kingdom
+44 141 248 8888
Eat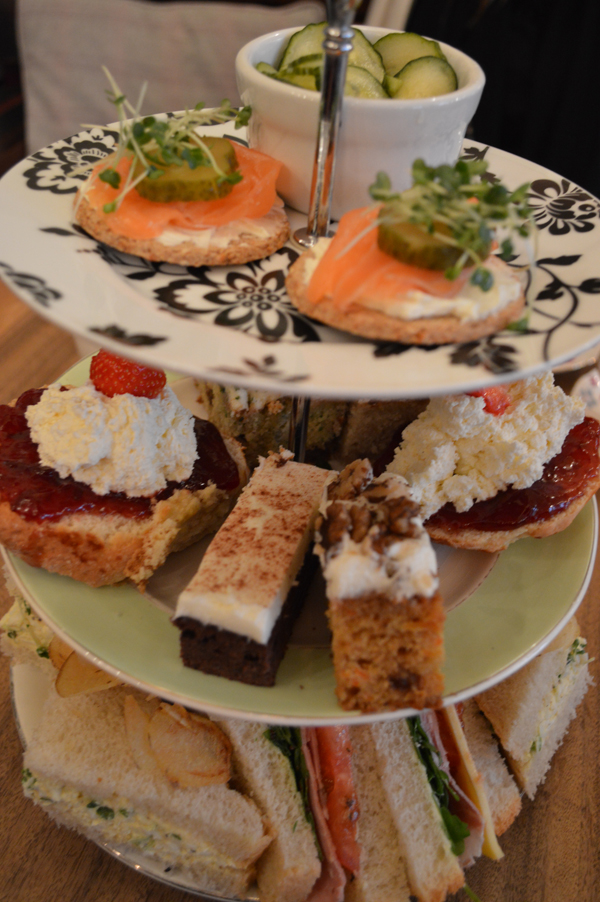 Glasgow has every kind of restaurant you could imagine! We really wanted to try the typical afternoon tea, so a trip to The Butterfly and the Pig was a must. Their tea room takes you back to simpler times, where conversation takes center stage. We felt right at home in the quirky tea room and fell in love with mismatched China tea cups and a comfortable atmosphere. We had the tea for two with incredible tiered plates filled with handmade sandwiches and cakes.
For a fabulous experiences of high and afternoon tea, definitely visit The Butterfly and the Pig.
153 Bath Street, Glasgow
www.thebutterflyandthepig.com
The West End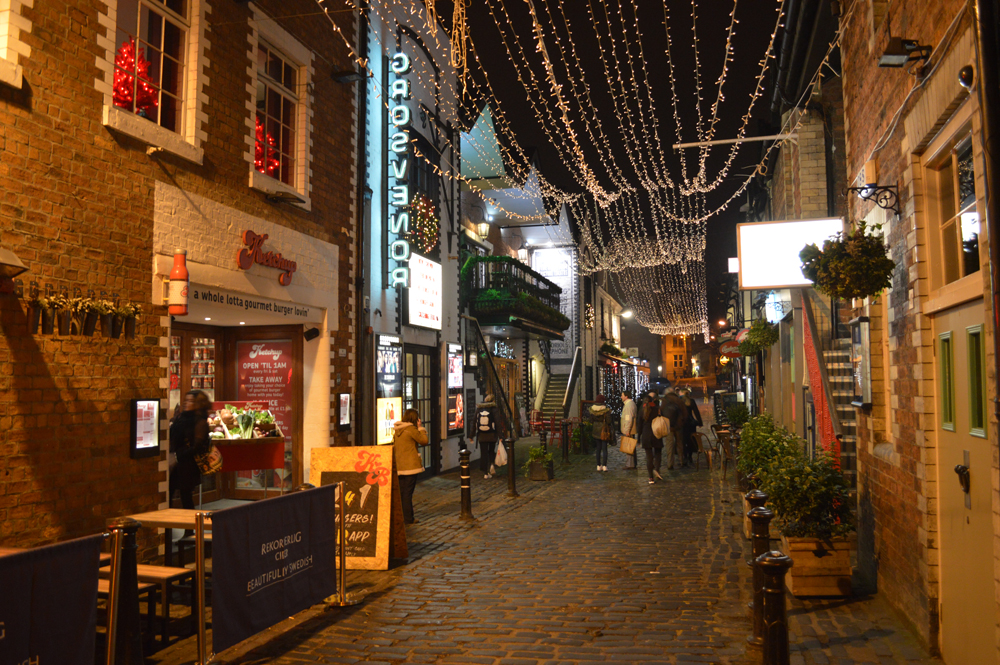 When planning your trip to Glasgow, you must visit the hip West End. This bohemian district is filled with cafés, tea rooms, bars, boutiques, hotels, clubs, and, of course, great restaurants. We walked down quaint cobblestone streets under magical strung lights and came upon The Ubiquitous Chip. The restaurant was one of those perfect hidden gems that you love to mistakenly come upon when traveling.  With starters like the Chip's own venison haggis, champit tatties, with carrot crisp and turnip cream and main dishes like roasted fillet of lythe (that was sauteed squid), potato dumplings in a smoked garlic puree and bouillabaisse sauce, there is truly something for every appetite. After dinner, stroll around the sweet streets and grab a drink at the many bars.
The Ubiquitous Chip
12 Ashton Lane
Glasgow, Lanarkshire G12 8SJ
www.ubiquitouschip.co.uk
Fashion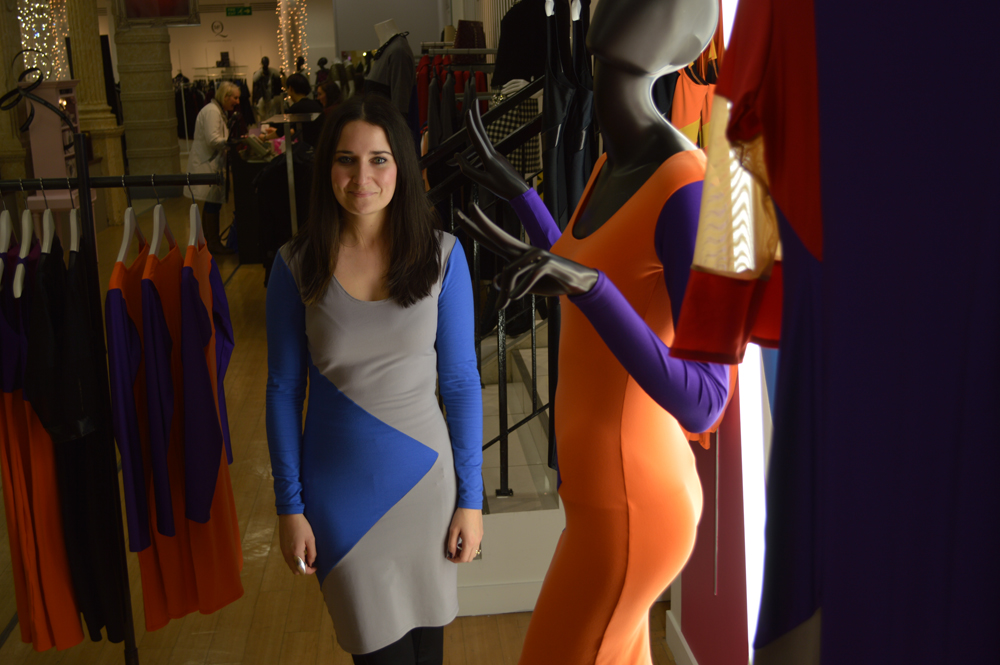 Glasgow is a city that thrives on artistic talent with a cool, youthful vibe and home to many artists including jewelers and fashion designers. While we were there, we were able to meet and talk with REBECCA TORRES, one of three Scottish designers featured in their own pop-up shop in the exclusive department store House of Fraser. Known for her use of eye-popping color and form-fitting shape, this designer is definitely one to watch as she's already had a sell-out collection at ASOS, nominated for the Scottish Fashion Awards 2013 for "Young Scottish Fashion Designer Of The Year" and has been featured in publications like Vogue, Grazia and Cosmopolitan. Get to know REBECCA TORRES and what pushes her design aesthetic, who she designs for and how Glasgow inspires here work.
Tell us about your design aesthetic?
I specialize in the use of luxurious sports led fabrics and its ability to accentuate and empower the female form. I create garments that have enhanced fit, stretch and comfort. The brand is known for its use of color, print and paneling which has became its signature style.
What type of woman do you design for?
I don't feel that I design for one specific woman. I believe my collections are open to all woman no matter the age or size.  It all comes down to trying to empower the women who wear my garments. Think of that one garment/dress you have in your wardrobe, the one you know that no matter how you're feeling as soon as you put it on, you feel amazing in it. It's like your shield of armor to take on the world.  That's what I want my customers to feel when wearing their REBECCA TORRES piece.
How does Glasgow inspire you as a designer?
Glasgow is always evolving and the big inspiration is its architecture, the old mixed in with the new and contemporary. I love walking around the city and really looking at the buildings with all its intricate details.  My favorite place to go to gather my thoughts and to get the best view is in the Light House, which is in the city center. It's a great place to really see Glasgow's skyline.
Shopping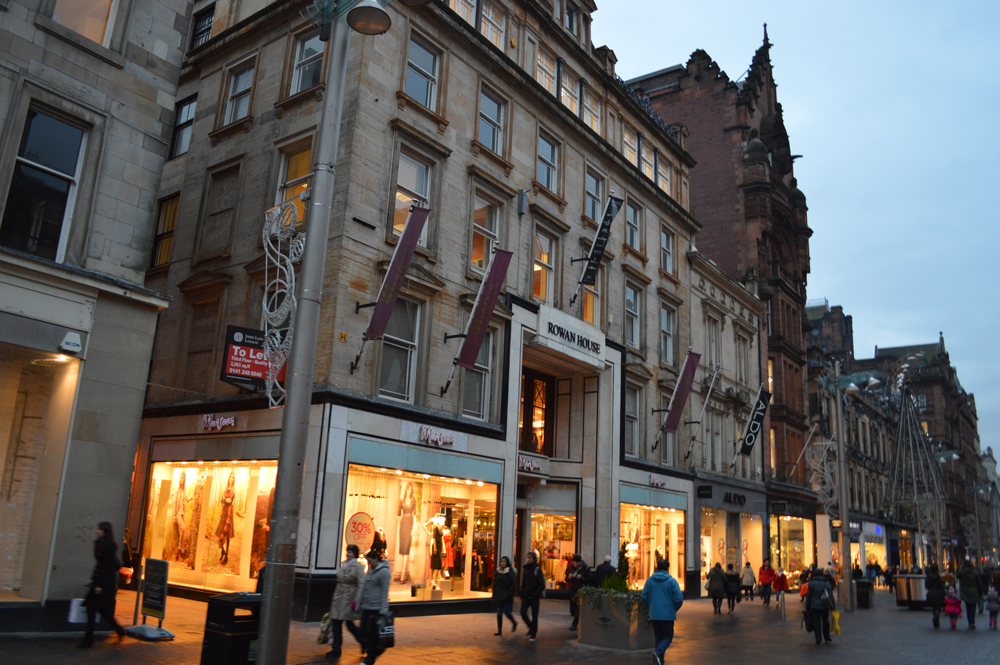 The Style Mile/ Merchant City
The shopping in Glasgow is incredible — with niche designer shops to well-known global labels to every major British brand, Glasgow is the UK's most successful shopping mecca outside of London's West End. Start off by checking out Buchanan Street (which is entirely pedestrianized) where you will spend hours shopping some of your favorite high street brands and some of the most famous flagship stores in the world. Must stop shopping destinations include Buchanan Galleries, Buchanan Quarter, St Enoch Centre, Princes Square, and, of course, House of Fraser.
Sightseeing in Glasgow
Sometimes the best way to see a city is from a tour bus. Hop on the City Sightseeing Bus and see 20 of Glasgow's most famous sites including Riverside Museum, Kelvingrove Art Gallery and Museum, SSE Hydro, The Mackintosh House, Botanic Gardens, Glasgow University and Glasgow Science Centre.
Art/ Architecture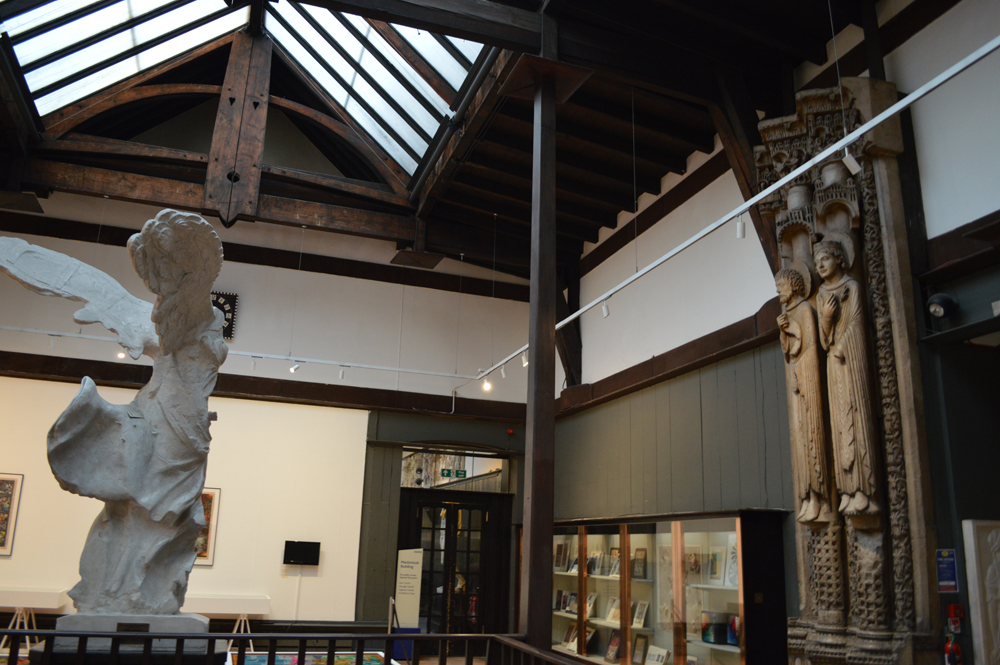 Just walking around Glasgow is incredibly inspiring. The city is filled with stunning architecture, particularly noted for their 19th century Victorian architecture (fine examples include University of Glasgow's main building and the Kelvingrove Art Gallery and Museum), as well as the 20th century "Glasgow Style" which was developed by renowned architect Charles Rennie Mackintosh.  We got a closer look at the work of Mackintosh with a guided tour at the Glasgow School of Art. It was interesting to see the modern inner-workings of the school, while getting an up-close look at his design style.
Master Blender Session Tour at Glengoyne Distillery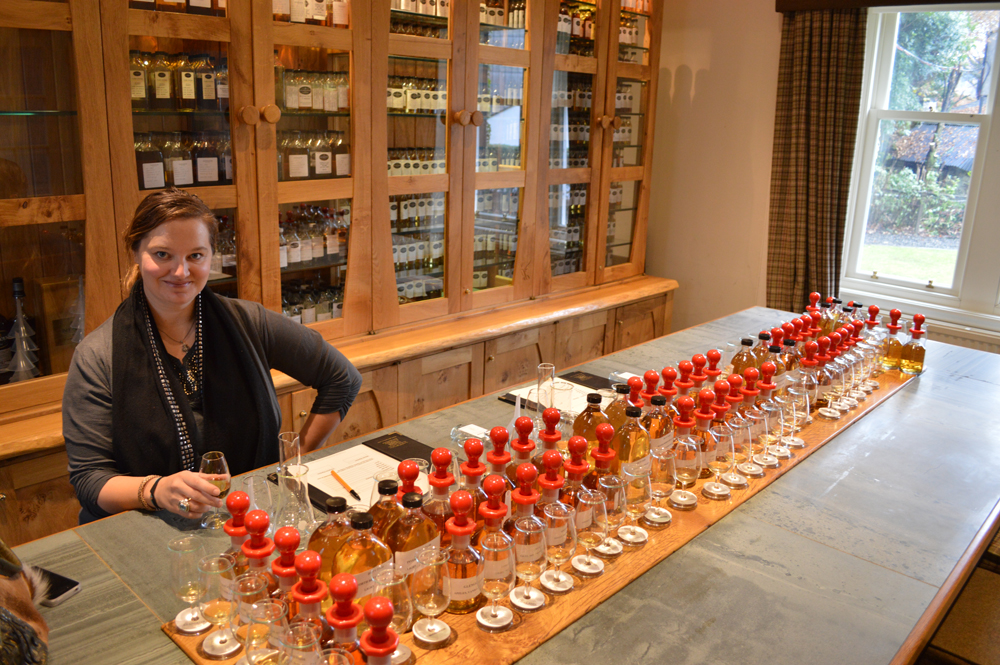 If you've ever wanted to blend your own whiskey (and who hasn't!), then you must take a trip to Glengoyne Distillery. It was fun to see how a distillery operates behind-the-scenes, and one as reputable as Glengoyne. We started off our tour learning a bit about the history of the place, then it was off to get a closer look at how it's actually made, with a final stop to blend our very own whiskey. As you can see I really enjoyed this part of mixing and blending lighter floral with more harsher flavors for the perfect whiskey that we got to take home. The distillery has several tours to choose from, including the Master Blender Session, Cask Tasting Tour, and Whiskey and Chocolate Matching. Find the perfect tour here.
For more information on planning your trip to Glasgow, Scotland, please visit www.peoplemakeglasgow.com.
Photos by Henrique Kerch