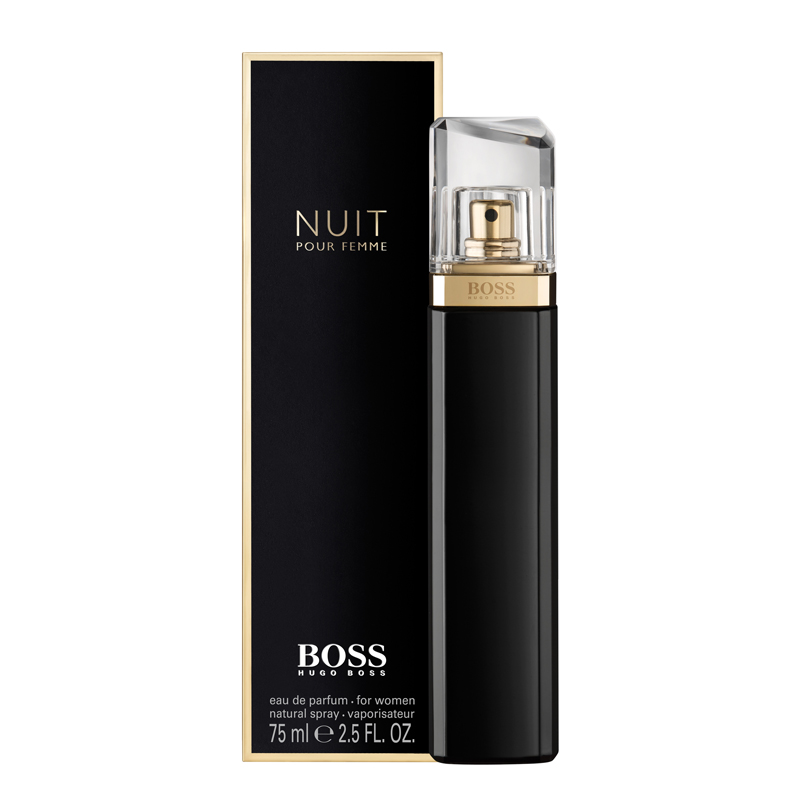 With the iconic BOSS. BOTTLED. fragrance for men being such a huge success remaining a top 10 global fragrance, Boss has decided to give the ladies a scent that will drive men wild everywhere.
BOSS Nuit Pour Femme is the latest fragrance from BOSS, inspired by the "little black dress" and confidence that every woman should have when she walks in any room.
Gweneth Paltrow, as the new face of BOSS Nuit Pour Femme, says, "To me, the BOSS woman is driven, ambitious, and goes after what she wants, but she balances being strong and very feminine at the same time – characteristics that I strive towards in my own life."
This new fragrance is not just for a perfect scent but also to give empowerment and femininity to women everywhere, making them feel sexy, confident and smelling great.
The aroma includes a white peach sensual scent mixed with an aldehydic accord. The jasmine and white flower and violet bouquet add a sensual softness to the "Heart Accord".
The base of the fragrance includes a vibrant crystal moss with warm woods and creamy sandalwood that bring a seductive edge to the base note of the scent.
BOSS Nuit Pour Femme is meant to be sensual and more of an evening fragrance, so ladies this is perfect for that steamy hot date.
Packaged in weighty glass with marvelous gold details, this sexy sensual fragrance is priced at $59 for the 50 ml and $75 for the 75 ml bottle. Buy it now at HUGO BOSS stores and hugoboss.com.
-Brittany S. Gavin