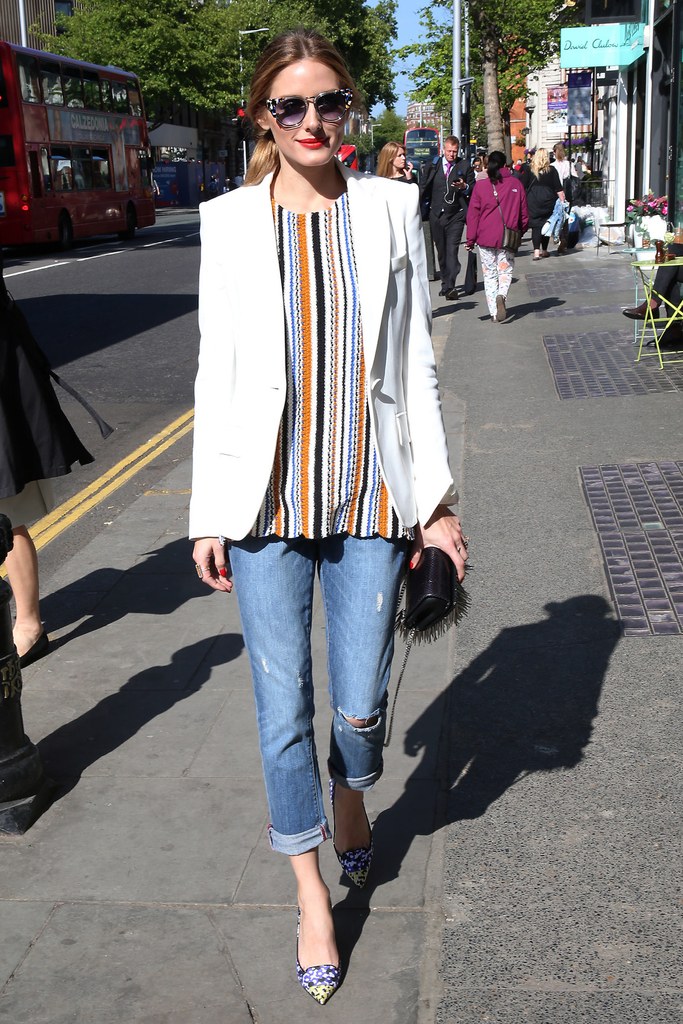 Jeans
Everyone knows that jeans will never go out of style and a good pair of denim is timeless, and can be worn a multitude of ways. From kick flares and grunge inspired ripped styles to ankle skimming high-waisted jeans—these are the freshest styles to be wearing right now.
Blazer
We think every stylish woman should own a formal black blazer, whether you work in the city or enjoy networking at events. Blazers are a classic staple piece, they're feminine and they look great on all body types. Team it with anything from jeans, little black dresses, trousers to skirts.
Striped T-Shirt
Truth: Nautical-inspired stripes never go out of fashion. This timeless classic is having a comeback big time this season. From navy and white stripes to monochrome stripes, these tops look great paired with bright pops of color or prints peeking out from underneath a duster jacket.
LBD (Little Black Dress)
Every lady knows she should own a little black dress, but it's important to invest in one that's special and unique. Look for a dress with small details or interesting sleeves. Or you can always add an embellished belt that'll make it unique. Accessories are key here so you stand out in style.
Trench Coat
When it comes to outerwear, you want to be thinking about a classic trench coat. Think of this as an investment piece. You'll wear it forever, in autumn, winter and throughout the warmer months. Aim for a classic silhouette that will cinch you in at the waist and wear it over everything from work wear to fitted jeans.