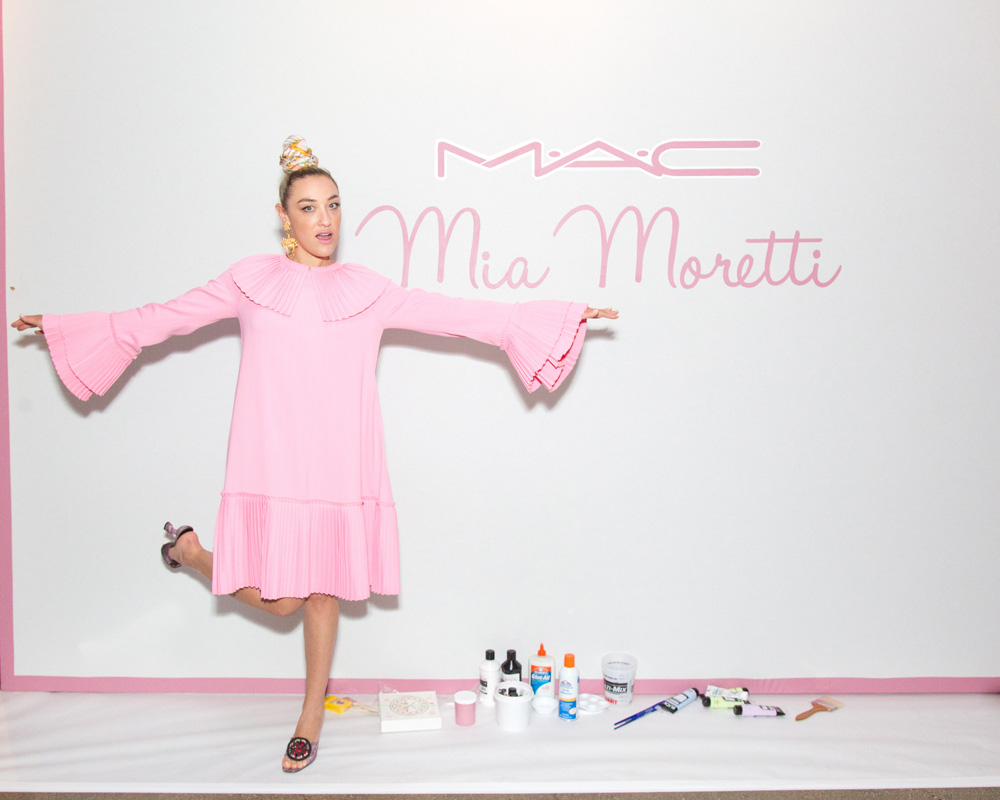 New York City DJ Mia Moretti has launched an exclusive collection with M·A·C Cosmetics. The M·A·C Mia Moretti collection she curated features her all-time favorite M·A·C products, as well as original shades with three separate collections coinciding with Lollapalooza, South by Southwest and Coachella. We caught up with the it-girl at a private dinner she hosted at Fulton Market Kitchen on the eve of Lollapalooza to talk about the collection, get her California beauty secrets and a look at her music festival style.
FACTIO MAGAZINE: Tell us about your collaboration with M·A·C cosmetics!
MIA MORETTI: I curated two festival palettes for M·A·C from their permanent collection, one for Lollapalooza and the second for SXSW. Then for Coachella, I am launching an original 16 piece collection with all brand new colors, products and packaging. I've been in the lab mixing up my dream colors and I can't wait to share them with everyone. One of the perks of creating new colors was getting to pick new names; I think naming make up colors for a living (or any part of) is every girl's secret fantasy job, so this was especially thrilling.
FM: What are some of your favorite products from the brand?
MM: I'm a fan of many M·A·C products, for one, their Face and Body Foundation, has been a long time favorite. It's so sheer and natural; I never like my make up to look caked on, especially sometimes when you're touching up throughout the day. Another favorite for this time of year is their Prep + Prime Highlighter because it gives your skin an iridescent look, really highlighting your brow and cheek bones without layering too much blush or bronzer. For the day, I use that as my base and just pop a lip color on for a really au natural look.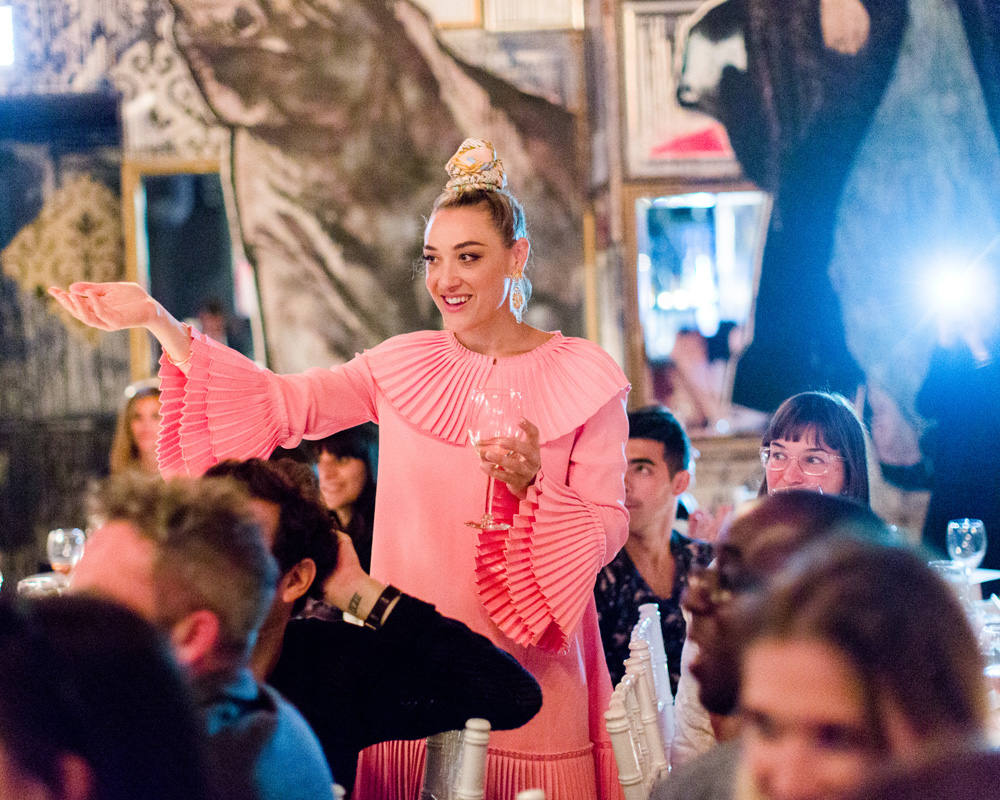 FM: Being born outside of San Francisco and going to college in Southern California, what are some great California beauty secrets anyone could do?
MM: I have loads of little beauty tips I've learned from my mother actually! Instead of a facial moisturizer, she uses olive oil mixed with organic aloe vera to hydrate without clogging pores. She also taught me never to leave the house without wearing an SPF (and reapplying it every few hours). California is known for those long sunny days, but those harmful UV rays will get you wherever you are, even if you don't feel or see the sunshine, no state is safe! Another secret of hers I love for beautiful skin is 100% pure coconut oil. You can buy it at Whole Foods or your local health food store. What you put on your skin goes directly into your body, so using a moisturizer without chemicals is keeping your precious body protected for its future. It's also one of the only oils that doesn't stain, so if you apply before bed for a deep overnight moisturizing, it won't ruin your Egyptian cotton sheets or your beautiful silk nightgown.
FM: What are some of the best tricks you have learned from M·A·C makeup artists?
MM: I love how M·A·C makeup artists aren't afraid to mix colors and aren't boxed in by a product's intended purpose. I love how an artist used the Sheen Supreme Lipstick in Royal Azelea from my Lollapalooza collection as a peachy cream blush so I could have a matching cheek/lip look.
FM: How did you get started as a DJ? What is your most memorable career moment?
MM: I got started by being a fan. I hunted down my favorite DJs and went to hear them play sometimes five or six nights a week. I was very blessed to be living in Los Angeles during a time when DJ culture was thriving; DJ AM, Cut Chemist, DJ Shadow, Z-Trip, Diplo and Steve Aoki had all spearheaded the electro movement that was beginning, merging their own styles with what was coming over from Paris at the time with Daft Punk, Justice and Ed Banger Records. Every city has its own movement. If you keep your ear to the ground, you can usually see it coming, and then you just gotta ride it. DJing is about selection, taste, timing, practice, intuition and most of all fun. I recommend it to everyone!
FM: Where are your favorite places to travel and why?
MM: My favorite place to travel is any new place. I love exploring new terrains, new cities, new countries and meeting people from around the world along the way. That's where I get all my inspiration; I absorb as much as I can when I'm away and it always excites me to see where that inspiration leads.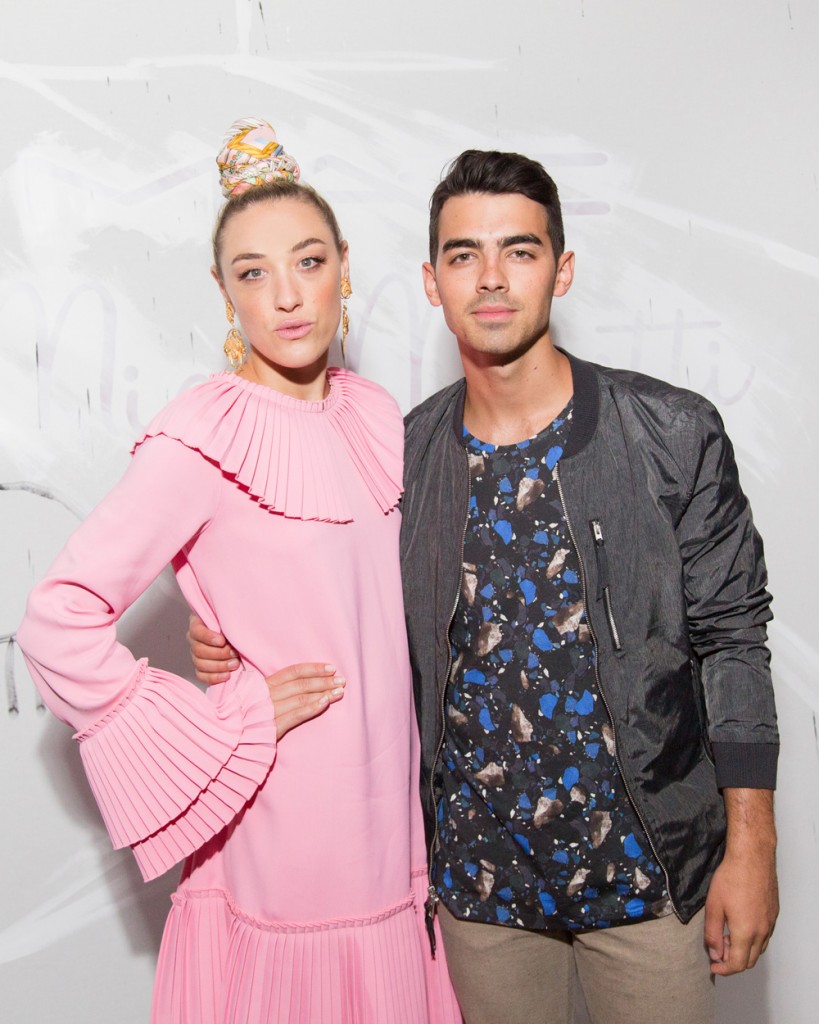 FM: What would your ideal day look like?
MM: When you're doing what you love, every day is an ideal day. If I can squeeze a breakfast in bed and some kisses from my boyfriend in, even better!
FM: Gearing up for Lollapalooza, how would you describe your festival style?
MM: This year for Lollapalooza, I was really inspired by a pastel palette. I miss those soft, girly hues like bubblegum pink, lavender, peach, sky blue, sea foam green. My festival look this season incorporates those tones with untraditional pieces and a lot of bedroom garb: bullet bras, silk pajama pants, lace slips and old-fashion nighties. As long as the pastels are all in the same palette, you can mix and match it all for a modern take of these feminine vintage pieces.
FM: What are people surprised to know about you?
MM: I don't know how to put on my own eyeliner and my dream is to one day end up living on my brother's organic farm in Sonoma County.
FM: What's your guiltiest pleasure?
MM: Red wine on ice!