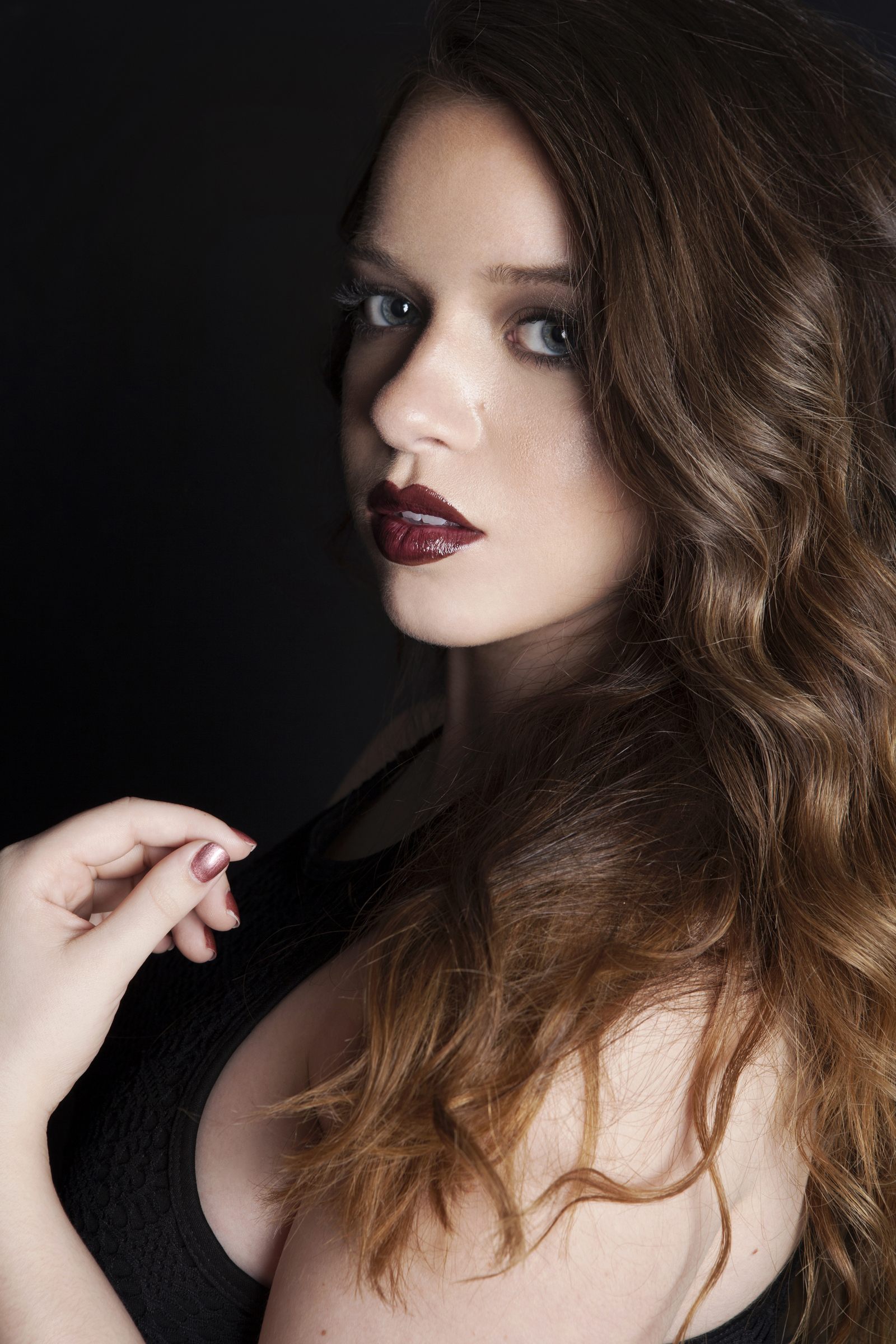 Ashley Zamora (you've seen her on FOX's Gang Related) is the recent breakout star on TV Land's new series "Lopez". Playing Erica Lopez, the teenage daughter of Hispanic-American superstar comedian George Lopez (who plays himself on the series), explores race, class and fame and where he fits into it all—often to the embarrassment of his daughter. We caught up with Ashely, who was raised in Texas with lots of Latin influences from her Cuban parents, to find out more about her new role, what it's like working with George Lopez  and her beauty must-haves. Fun Fact: She was working as a tobacconist and in the middle of her second semester of college when she got the call for "Lopez"—and while she doesn't smoke, she can school you on every type of cigar imaginable.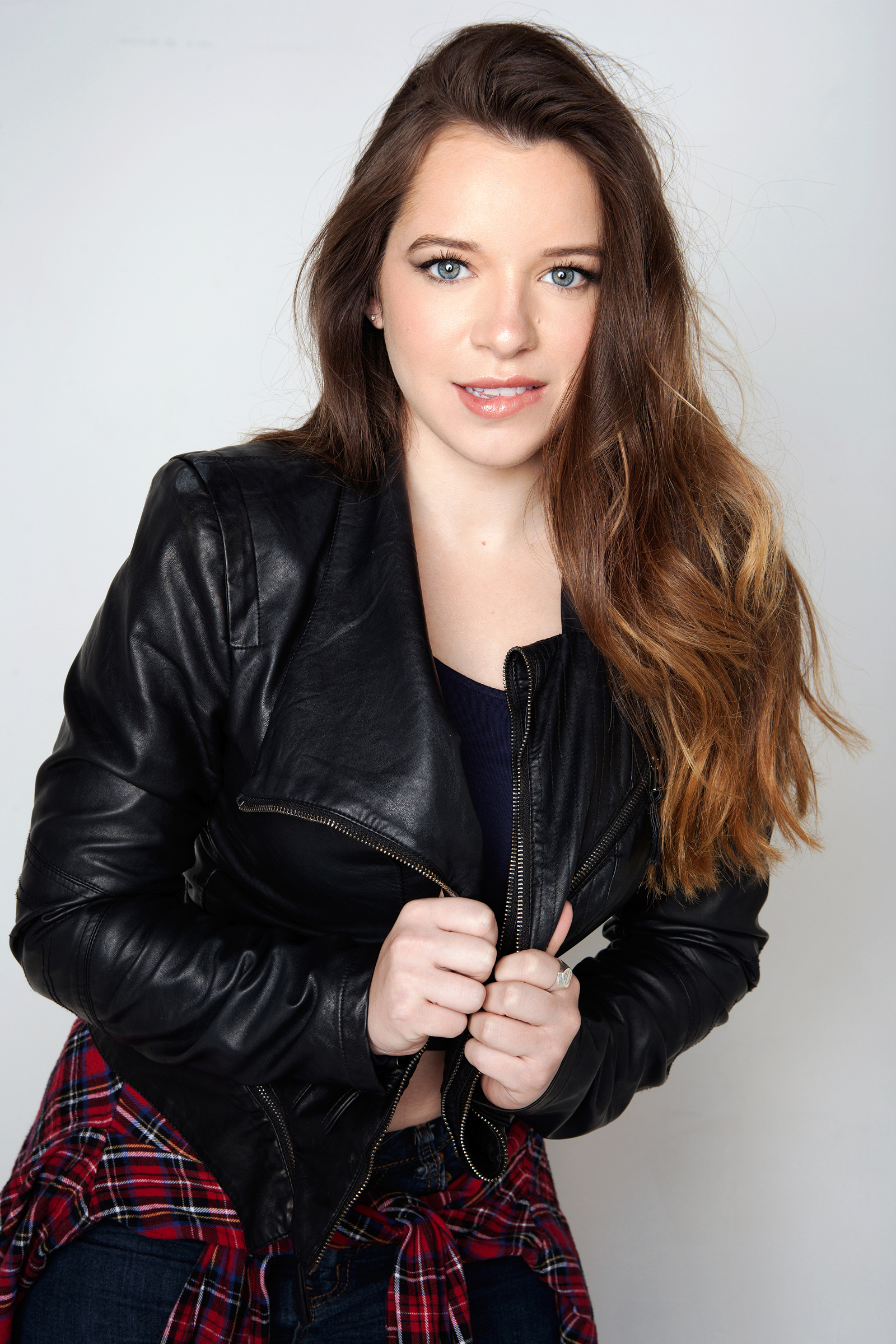 FM: Tell us what it's like for you playing Erica Lopez on TV Land's new series "Lopez"? How did you prepare for the role?
Ashley Zamora: Erica is a really fun character to play because she is quirky and creative, with just a little Latina flare. When I prepared for this role, just like any other, I always tried to get in the character's head and figure out what they are thinking when they make decisions.
FM: What's it like to work with George Lopez? Have you learned any tips from him on set?
AZ: George Lopez is amazing to work with. He always puts work first and is kind to everyone on set. Those are two things that caught my attention while working with him.
FM: When did you realize you wanted to be an actress?  
AZ: When I started taking acting classes with a friend in middle school. It was just for fun, but I really loved it and decided to pursue it.
FM: If you weren't an actress, what would you want to be?
AZ: I'm not sure, I probably would have gone into something that has to do with skincare because I love playing with new products and recommending things to my friends.
FM: How would you describe your sense of style?
AZ: Pretty, classy, and comfortable!
FM: Who are your style icons? 
AZ: Coco Chanel!
FM: What are 5 beauty products you can't live without?
AZ: Beauty Blender, Peter Thomas Roth Irish Moor Mask, Coco Chanel Perfume, My Foreo Luna Mini (facial cleansing device) and Boscia's Makeup Breakup.
FM: Describe your perfect day?  
AZ: My perfect day would be to sleep in until about 10 a.m., then prep some lunch and drinks in a cooler and go to the beach!
FM: Where do you love to travel?
AZ: I'm a beach girl, so anywhere with water and sand! I love to scuba though, so I would love to visit Tahiti or Australia!
FM: What are the three things you can't live without?
AZ: My family, my dog and ice cream!
Follow Ashley on Twitter, Facebook and Instagram
Photo Credit: Amanda Elkins, Hair: Brooke Rodgers, Makeup: Marina Gravani
Save
Save
Save
Save
Save
Save
Save
Save
Save
Save
Save
Save
Save
Save
Save
Save
Save
Save
Save