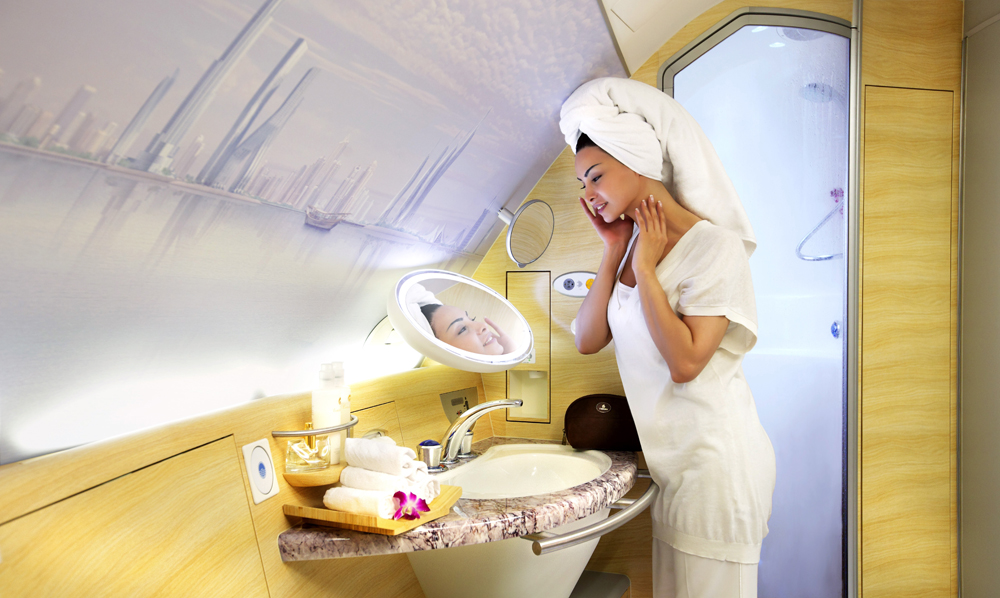 Beauty at 40,000 Feet: Shower Spa On Board the A380 on Emirates Airline
Emirates Airline is truly a cut above the rest—with luxury amenities in airport lounges and on board the aircraft, Emirates truly raise the bar in the airline industry. Flying countless hours to get to Dubai doesn't need to wreck havoc on your beauty routine. In fact, Emirates Airline has so many amenities to keep your beauty game on point (like luxurious showers on their A380 for First Class passengers), we just had to show you some of our favorites. You see, we just jetted from Chicago to Dubai (count 14+ hours on a plane), and are happy to say that we landed refreshed and feeling more beautiful than when we boarded.
Here's how you can stay beautiful—even at 40,000 feet.
Beauty Treatment at the Spa in Emirates Airport Lounges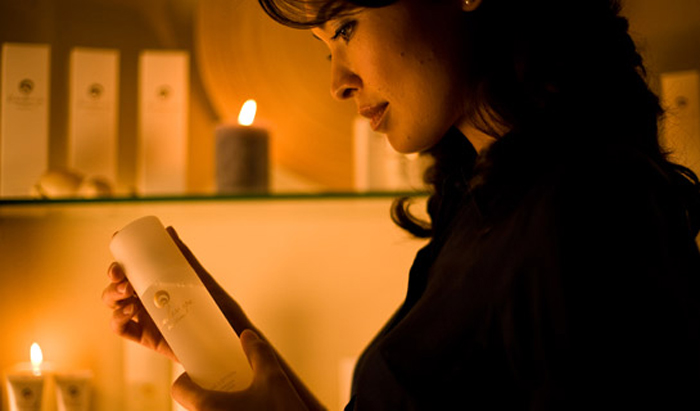 Start with a spa treatment at one of Emirates sleek airport lounges. Before take-off—and before you take in all of the beauty amenities on board, be sure to check out the Emirates First Class and Business Class lounges at the Dubai International Airport, where you can enjoy relaxing treatments before your flight. First Class passengers can enjoy half-back massage, mini-manicure, express reflexology and basic hairstyling (blow-dry, trimming, beard-shaving) free of charge. For a small fee, Business Class passengers can also take advantage of signature beauty treatments, massage therapies and hairstyling services to ensure you are at your most beautiful before you board.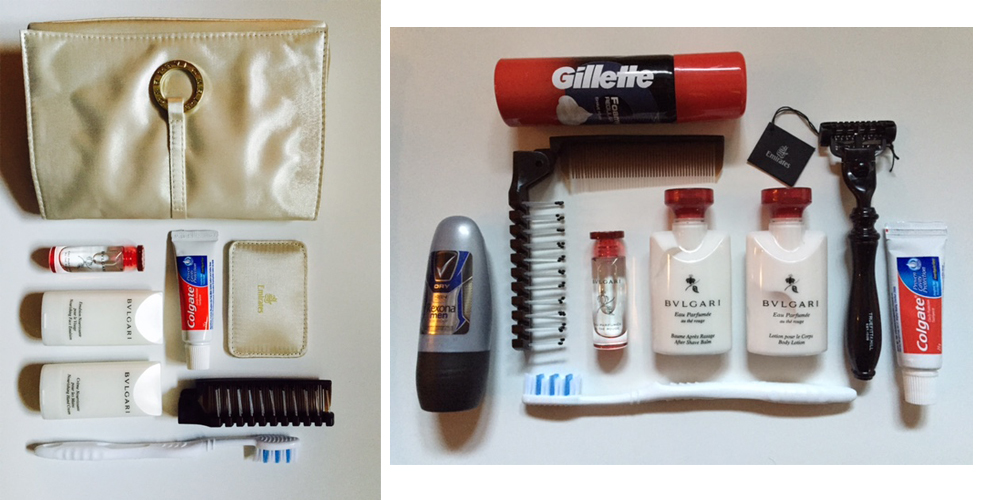 Hers and His Emirates Amenity Kits. Photo by Henrique Kerch.
All About the Bvlgari-Designed Amenity Kit
One of the best parts about our flight was getting our Bvlgari-designed amenity kit. Not your run-of-the-mill makeup bag—its silky texture and perfect neutral colors (in chocolate and taupe) will make for the ultimate clutch for a future cocktail party. Inside, we found everything needed for our trip—things like the essentials—including a mirror, comb, toothpaste and toothbrush and also an assortment of Bvlgari products like the face emulsion, nourishing hand cream and eau parfumée Thé Rouge. The men fared just as well with a smart looking bag with leather trim, also designed by the luxury brand Bvlgari. The kit for him included a razor, aftershave, a comb and body lotion, along with Bvlgari's Thé Rouge after shave emulsion, eau parfumée and body lotion.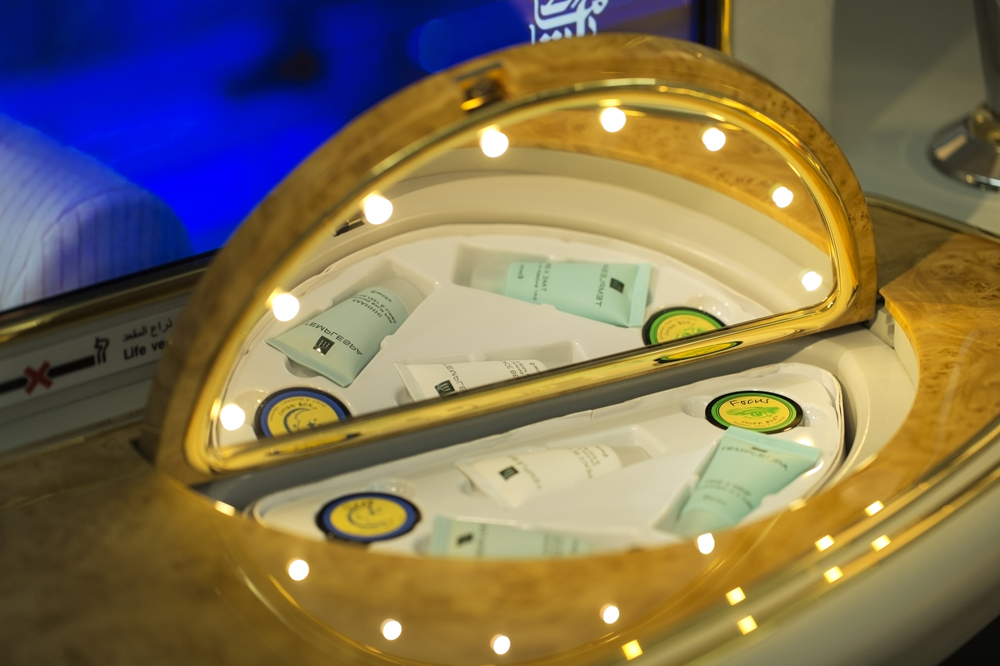 Emirates is the only airline to feature two on board Shower Spas as part of the First Class experience on the Emirates A380. Guests can enjoy their state-of-the-art shower system featuring classic walnut and marble, not to mention, their Timeless Spa shower kits. First Class passengers also get access to the best products to round out their experience.
"Emirates" Red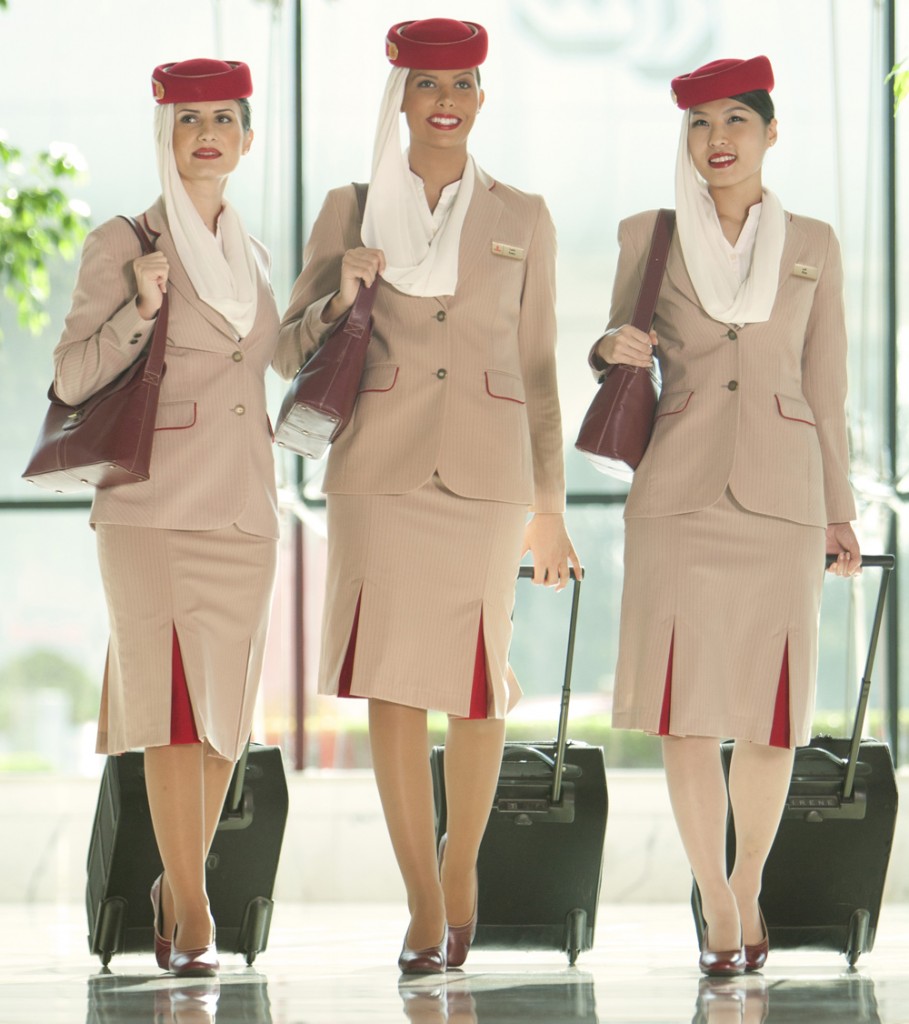 Pre-Emirates flight, we always thought that red wasn't our color, but after being on board with several Emirates stewardesses, each with the perfect shade of red to go with their skin-type and personality, we couldn't help but be inspired. Which took us to our next task of how to find that perfect red lipstick. Take a cue from your favorite celebrity or get inspiration on board like we did to find that classic color and be sure to try a lot of different shades to find your best red. Here's a few shades we love.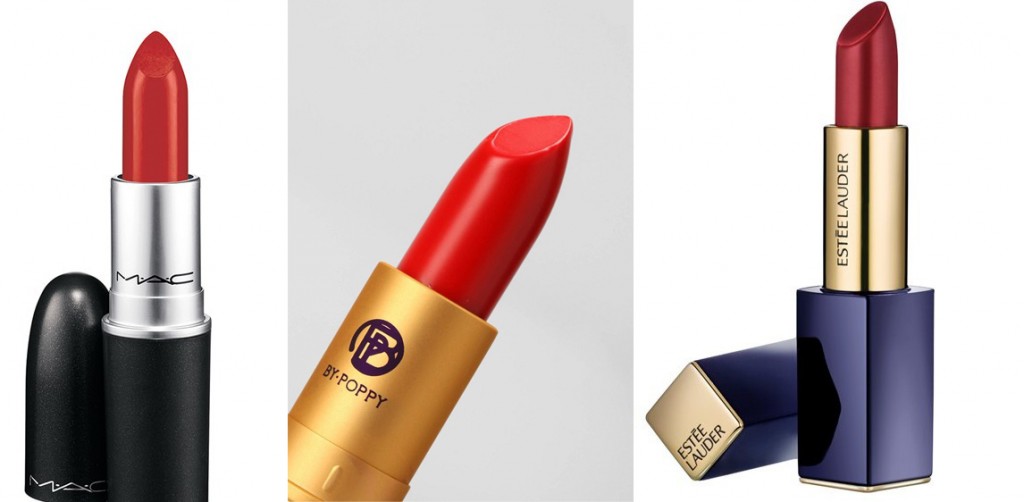 M·A·C 'Red, Red, Red' Lipstick $16, Lipstick Queen Fire Red Lipstick $22, Estée Lauder 'Pure Color Envy' Sculpting Lipstick in Vengeful Red $30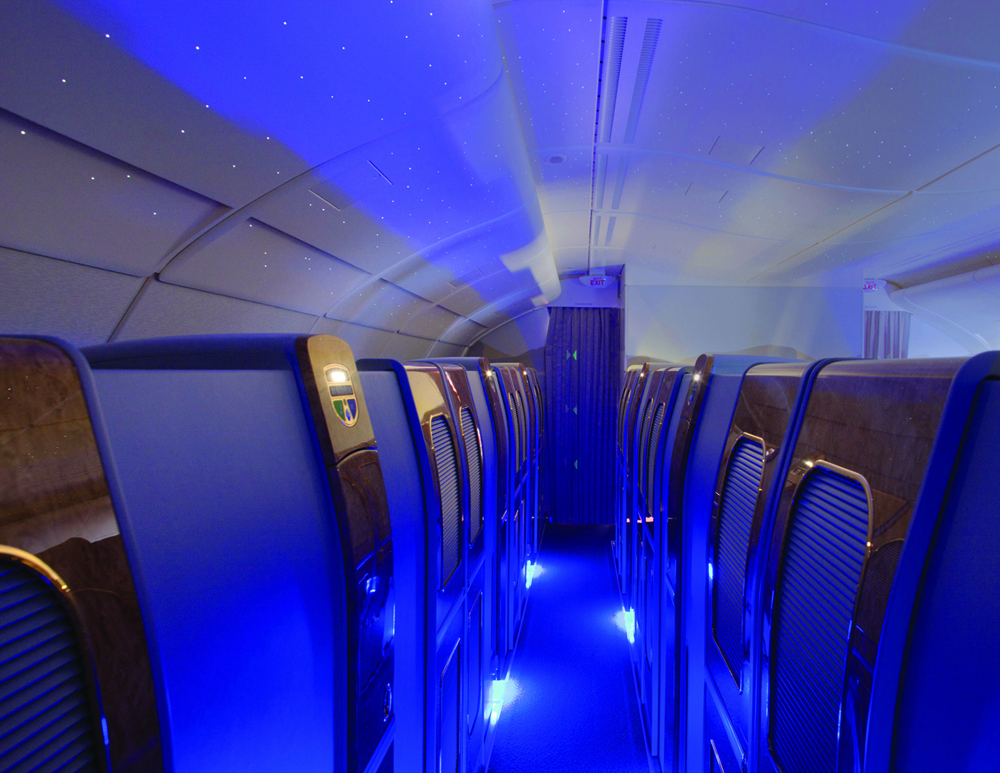 First Class Cabin Evening Lighting
Beauty sleep at 40,000 ft. can sometimes be daunting…no leg room, uncomfortable seats and close quarters usually means that a good night's rest won't happen. But on Emirates Airline, we were able to get plenty. Flying First and Business Class gives you quality of sleep with their comfortable seats that conform to flatbeds. Enjoy a massage right there in your seat, or enjoy looking up at the stars before falling sound asleep.