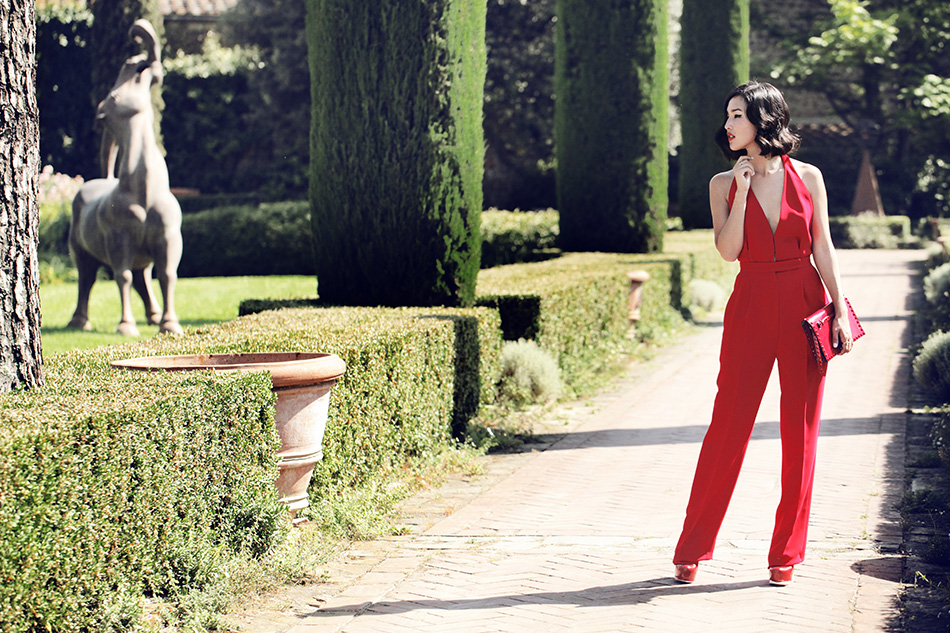 Let's face it, red is a sexy color that most of us cannot get enough of. There is a shade of red for every skin tone and hair color. The trick is putting red with red.  That has been a recent fashion trend covered by bloggers Atlantic-Pacific, garypeppergirl and others. What is the key to wearing red with red?
Embrace what red represents!
Red is the color of fire, of passion, of sensuality and it conjures up images of Eve holding an apple or a vixen in a devil's costume. It is the color of a scarlet woman, and also a perfect rose. Red isn't about playing it safe. It is a color of risk. So whatever else you do—go bold! We can't get enough of short, flirty red skirts, mid-drift tops, tight red dresses, flattering jumpsuits or pants.
Reverse the trend.
Bold colors like red are usually reserved for accent pieces and accessories. It's time to forget that nonsense and reverse that trend. Make black your accent color, or navy blue—red has played second fiddle to those two colors for far too long. Pair your red outfit with large black sunglasses and a belt.
Use similar red tones together.
Look, it's one thing to go red, it's another to pair tomato red with crimson. There are cool reds and orange reds. Embrace the difference and keep that red in the right family!
Change how you move.
You're about to wear red on red. Work the sidewalk like Naomi Campbell worked that runway. You are going out into this world to make a statement so do it up—step out with confidence.  You are looking your best, so let the world know that you know. Whenever possible, be seen putting on red lipstick (we love Kendall Jenner favorite Estée Lauder's Lethal Red's Pure Color Envy Liquid Lip Potion!).
Yes, you can wear red on red. In fact, you should! Everyone deserves a day where they stand out. Embrace the red and receive its rewards.
Shop the Look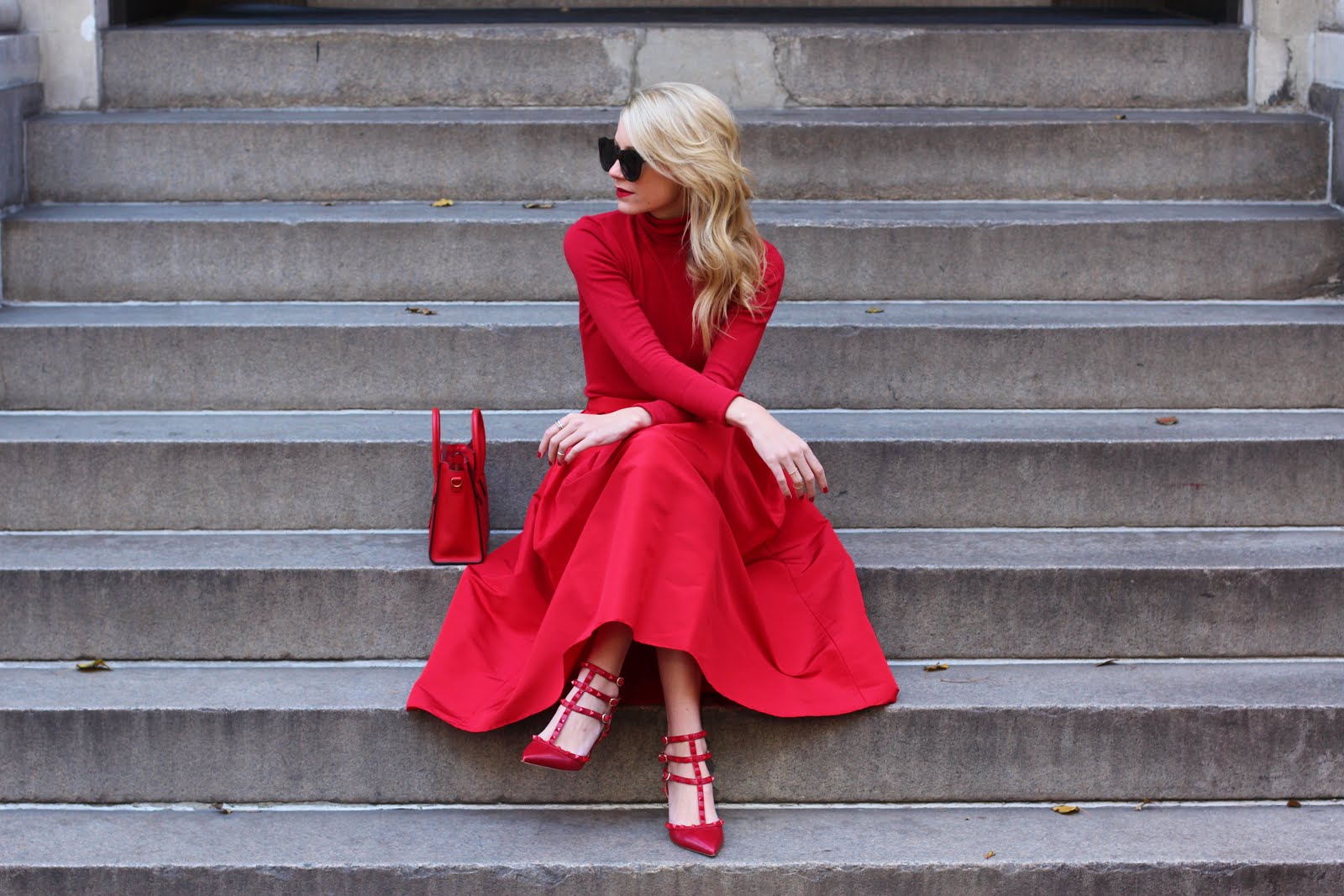 Atlantic-Pacific
Shop the Look
Shop the Look
*Top photo: garypeppergirl