If you're looking for classes that will take your fitness to the next level this summer, look no further than Equinox's latest additions including Best Arms Ever, Elevate and The Cut: Jump Rope. 
Best Arms Ever is for those of us that are looking to rock those sleeveless dresses at any age! Surely you could squeeze in a 15-minute class where you can expect "sculpt without bulk" (think Michelle Obama and Pippa Middleton). This class is effective and efficient and it gets it all done without doing dreaded push-ups.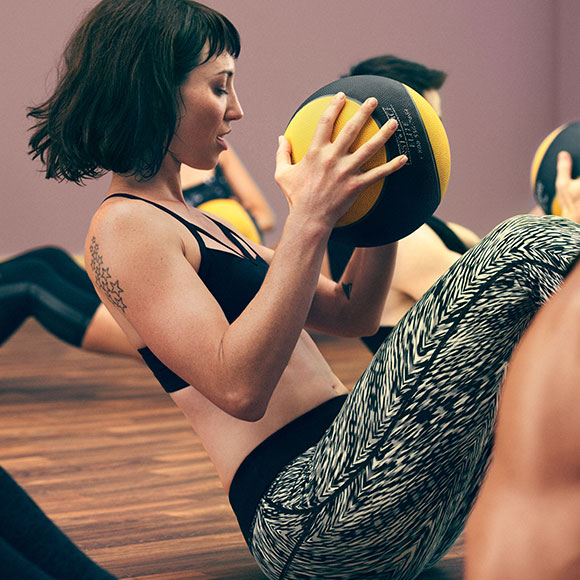 For those of us that despise running (raise your hands!), Equinox has heard you (and us!) and created Elevate. The first-of-its-kind treadmill class is great for all fitness levels and focuses on walking on an incline. For 45 minutes, prepare to experience a range of terrains and enjoy a workout that is high intensity, and low-impact simultaneously.

And, last but definitely not least, check out The Cut: Jump Rope, a 30-minute HIIT class that promises us that cardio sting that we are after using a new weighted FURY rope. Expect to work out the entire body, burn loads of calories all while decreasing body fat."I'm thrilled to introduce the star of the show, the 2lb "Fury" rope! The Fury rope is the exciting and unique differentiator that sets us apart from other jump rope programs in the market. The heavy jump rope training maximizes all the incredible benefits that jumping rope already provides," says The Cut Creator, Christa DiPaolo."Our members have the opportunity to work both speed with the Agility rope and power with the Fury rope. Get ready to burn more calories, burn more fat and have a lot more fun."

For class times, click here. To learn more about Equinox classes and to see the entire list of class options, click here.