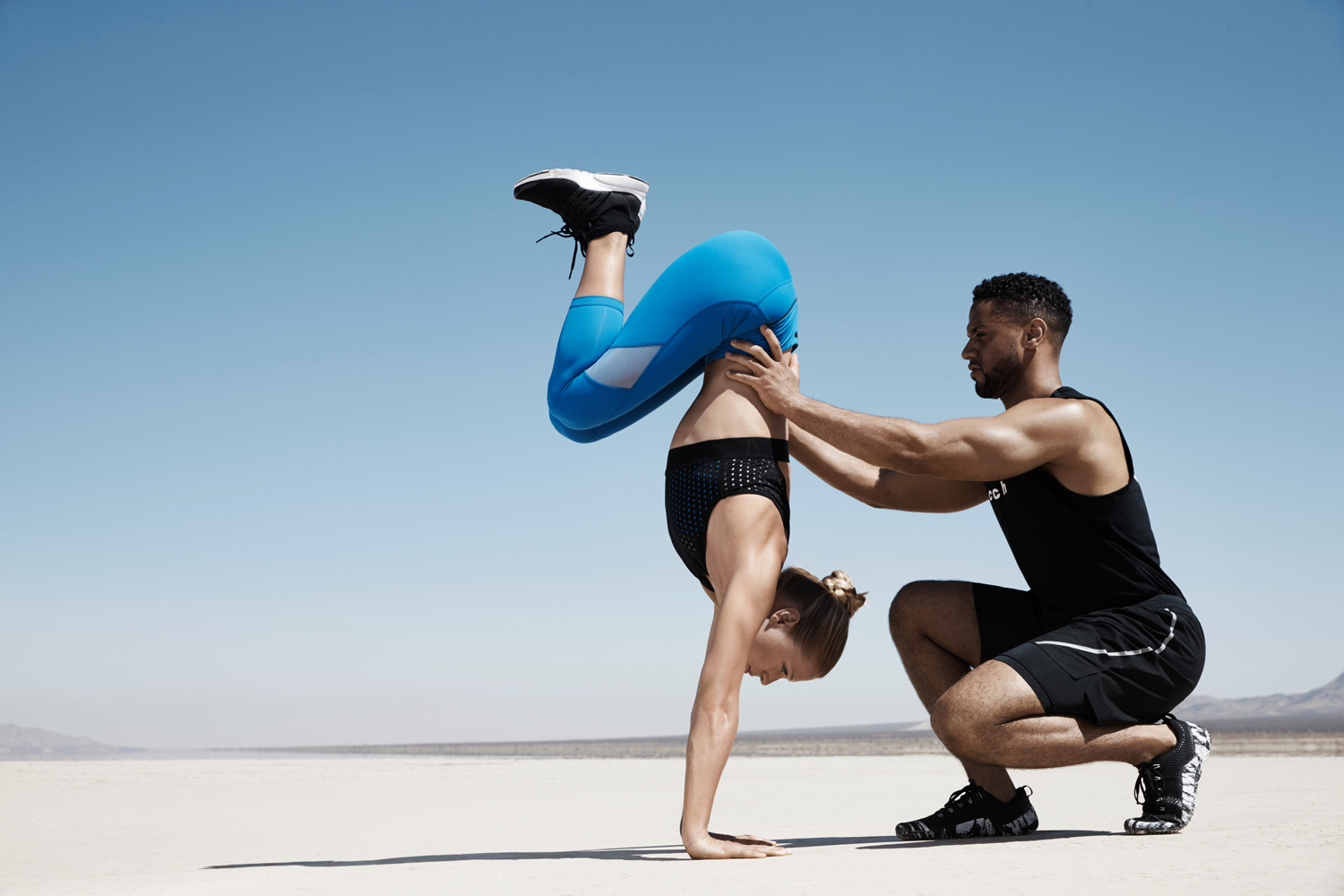 Equinox's Tier X Training Program is innovative and an advancement of their Tier 4 program—a total body-altering game changer. The new tier focuses on reinventing 'Personal Training' as 'High Performance Lifestyle Management' and believe us when we say, Equinox redefined the future of fitness with its debut. "We developed Tier X knowing that our members are constantly in search of ways to push boundaries and maximize the potential within themselves," said Carlos Becil, Equinox Executive Vice President and Chief Marketing Officer.  "Whether tackling goals large or small, Tier X empowers trainees with skills to transform their lives, and further deepens Equinox's commitment to inspiring achievement and true high performance living," he adds.
This new program is a cut above the rest—Its high-level coaches go through a whopping 180 hours of advanced education at the Equinox Fitness Training Institute (EFTI) in both personal training and fitness science. Tier X coaches are also required to complete an additional program that comprises of immersive education on a variety of cutting edge subjects including ongoing educational opportunities  They teach the skills for developing real strategies that will help in accomplishing your goals according to your custom fitness plan.
The "X" in "Tier X" is a symbol that suggests the belief of Equinox towards limitless transformation and infinite potential while showcasing that there is no one-size-fits-all approach to fitness or even life.   "The Tier X program is representative of a constantly evolving dialogue among Equinox's most respected innovators from across disciplines. We've pulled the best practices from the fields of movement, nutrition and regeneration—all grounded in the latest scientific research— to bring members a results oriented, customized program that transcends the traditional definition of personal training." said Alex Zimmerman, Director, Tier X.
Members of this brand are also offered Tiers 1, 2, 3, and 3-plus training options. Tier X is currently available at 17 locations worldwide, with more gyms planned in 2017. Learn more, click here.
Save
Save
Save
Save
Save
Save
Save