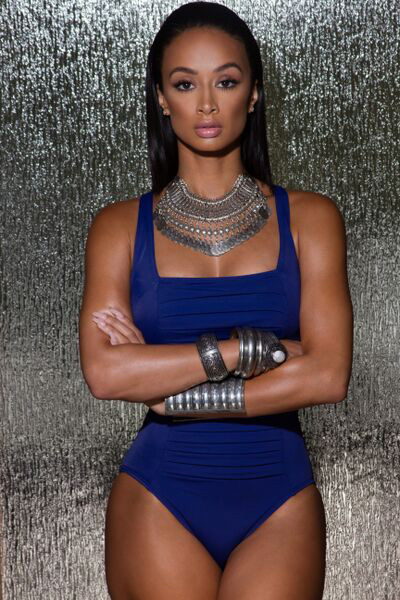 Draya Michele may be most recognizable from her stint on VH1's 'Basketball Wives,' but with two successful fashion lines, including a swimsuit collection and a plus size and children's line, Draya is taking the fashion world by storm, building a style empire. Just this year, celebrities have been spotted in Draya's Mint Swim collection—including Zendaya, La La Anthony, Adrienne Bailon, Selena Gomez and Christina Milian. What's next for the designer who oversees everything including fabrics, design, colors and original sketch work? By December, she plans to add a men's and loungewear line to the collection. From the catwalk (we've spotted her summer collection on the 2015 Los Angeles Swim Week runway) to the beach, there's nothing stopping Draya, the businesswoman. We caught up with the designer to discuss her success, find out which social media platform she loves best (she has over 4 million followers on Instagram and Twitter combined) and to hear what her top five beauty must-haves are.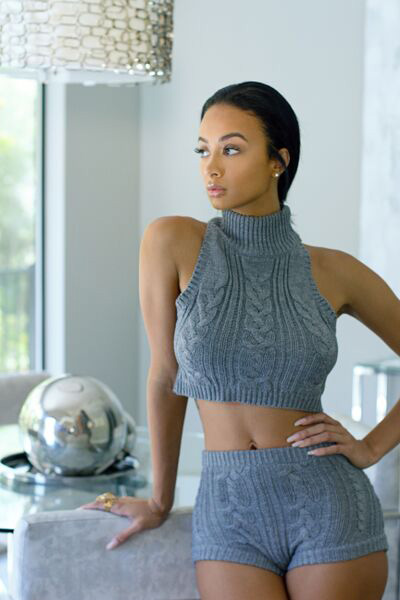 FACTIO MAGAZINE: Who are your style icons?
DRAYA MICHELE: Victoria Beckham. The definition of polished.

FM: How would you describe your personal style?
DM: It's a mix of really sexy clothes and really fashion forward pieces. I try to keep up with the trends and what's in, but I also have classic styles that I like to follow and I'm really big on the whole all black or all white styles.
FM: You are known for VH1's "Basketball Wives" but you have built some pretty incredible businesses including Mint Swim, what is your favorite part about being a designer and businesswoman?
DM: The fact that it's all mine. I design everything by myself. I pick fabrics and colors and and it just feels really good owning something, and something that I've started from the ground up. Seeing the end result—it's pretty amazing.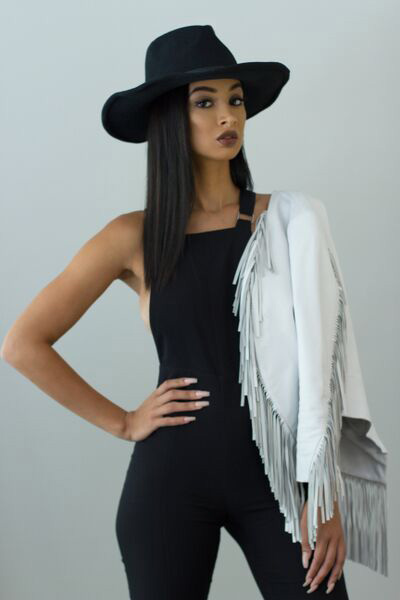 FM: So far in your career, what has been your biggest "pinch me" moment?
DM: I think for the most part, it's just seeing regular girls wearing my swimsuits simply because they love them. I can't believe that I actually made some amazing designs that other people love. I already knew that I loved my stuff, that was automatic, but for other people to wear it actually proves that they love it and that's really cool!
FM: What's next for your brand?
DM: We recently expanded to a plus size [Mint More] and children's collection. Right now I'm working on an intimate line including pajamas, loungewear, and menswear.
FM: What was it like for you to see Mint Swim on celebrities like Zendaya, La La Anthony, Adrienne Bailon, Selena Gomez and Christina Milian?
DM: I mean, besides them all being really beautiful women with amazing bodies, it was just really cool that they were nice enough to wear Mint Swim. It wasn't because I had to beg them to wear it, but because they actually like the swimsuits.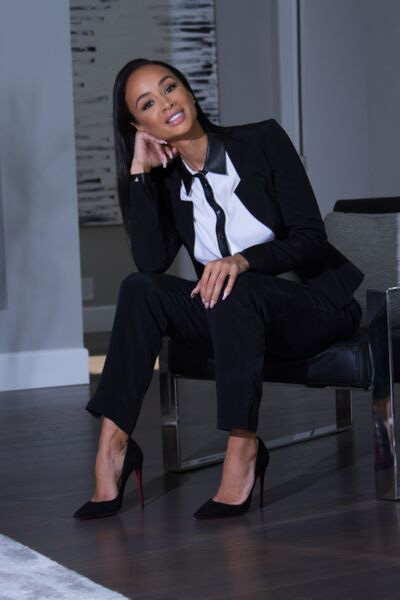 FM: What are your top five beauty product must-haves? Tell us what do you love about each!
DM: The BeautyBlender – gets my foundation blended perfectly.
Luminous Silk Foundation by Armani– I have dry skin and I really do not like foundation that leaves my skin with a matte finish and this is the perfect dewy foundation.
Water – good old fashion H2O by my bedside. I try to drink a full bottle of water at least before bed to hydrate my skin while I sleep.
Motives lip gloss – I love the texture, the color, the smell—all the shades are really nice.
Balenciaga Florabotanica perfume —smells clean and fresh and was a gift from a girlfriend.
FM: What is your favorite social media platform and why?
DM: I can't choose between Instagram and Twitter because I love them both for different reasons. I always compare Instagram to a magazine where you can look at all different types of pictures and I compare Twitter to the newspaper, where you can read all types of different information—from world and daily news to celebrity news.
FM: What are people surprised to know about you?
DM: I'm not the best driver and I listen to Jazz to help me focus on the road.
FM: Where are your favorite places to travel and why?
DM: Anywhere with a beach, a warm climate, and good food!
A Few of Draya's Beauty Must-Haves
To find out more about Draya Michele and to shop her latest collections, visit www.mint-swim.com. Follow her on Twitter @DrayaFace and Instagram @SoDraya.
Photos by Chris Paul Thompson