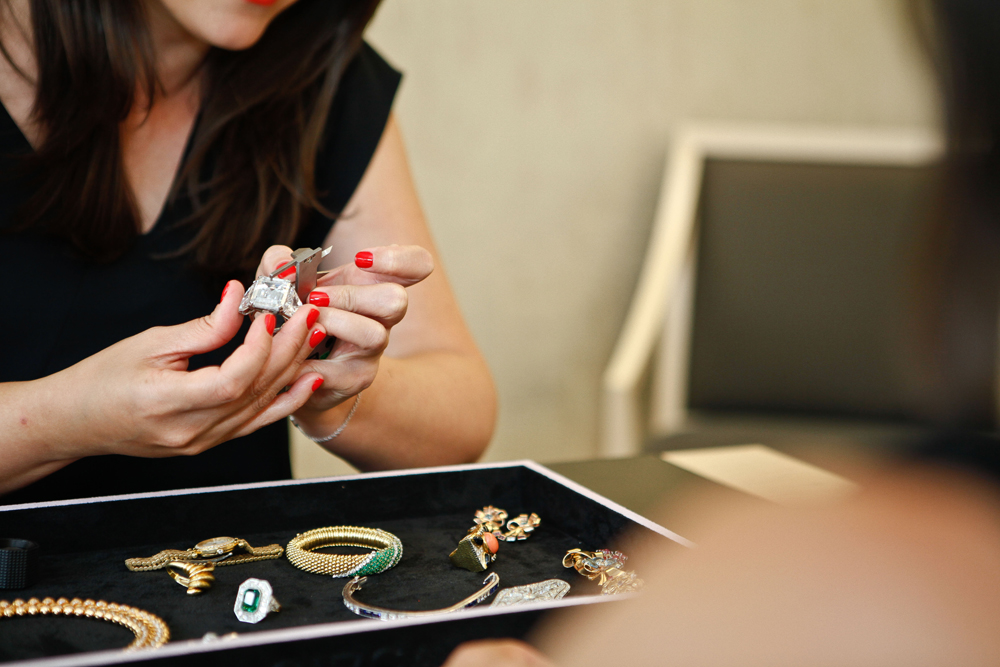 Another brilliant gem has been discovered deep in the heart of Los Angeles' crown jewel of high fashion.  CIRCA, the number one international jewelry buyer, has opened an office in Beverly Hills, a 4,000 square foot space anchored in between two of Beverly Hills' greatest retail icons – Neiman Marcus and Saks Fifth Avenue.
The posh grand opening reception held Wednesday night at the new location featured a live DJ, scrumptious hors d'oeuvres, models serving as doormen, bubbly, corporate executive clientele, as well as, film industry talents like stylists, fashion designers, et al.
Wes Carroll, director of the Beverly Hills branch, boasts a powerful clientele list that includes the likes of Marion Cotillard, Helen Mirren, Hilary Swank and Kate Winslet. None of that Hollywood royalty was spotted at the event hosted by Carroll, but the festivities did not lack in glitz.
Carroll, who took the director position in 2011, spoke of biding his time over the last couple years in anticipation of "the right location," and the palpable excitement was rooted in the surrounding scene and thus bright future this office is certain to bring.  Famed Rodeo Drive is just a couple blocks down the road; and a tiny saunter down Wilshire Blvd. during rush hour exposed the shocking (and unscientific) 1:1 ratio of BMW/Benz/Porsche motor vehicles to peasant cars.
"We were looking for the perfect spot," said Corporate Communications Director Natasha Cornstein.
They succeeded with help from Chuck Denbo, an institution of Beverly Hills real estate, and expect to draw from the same client bases enjoyed by the two behemoth retail chains.
CIRCA was founded in 2001 to meet the growing demand of consumers looking to sell the jewelry they no longer wear and/or want.  Historically, higher end clientele looking to sell jewelry would go the route of auction houses while the clientele on the other end of the spectrum would go to pawn shops.  CIRCA has bridged the wide gap between.
"The auction houses are the only real competition for the higher-end consumers," said Carroll, who also noted the inherent advantages CIRCA enjoys with no extra fees as well as the very private nature that business is conducted.
Beverly Hills, which boasts the second largest office space amongst 11 global locations, joins the likes of Geneva, Hong Kong, New York City and Chicago as part of the global CIRCA family.  Later this year, Las Vegas and Madrid are expected to join the kinsmen.
-Kevin Culwell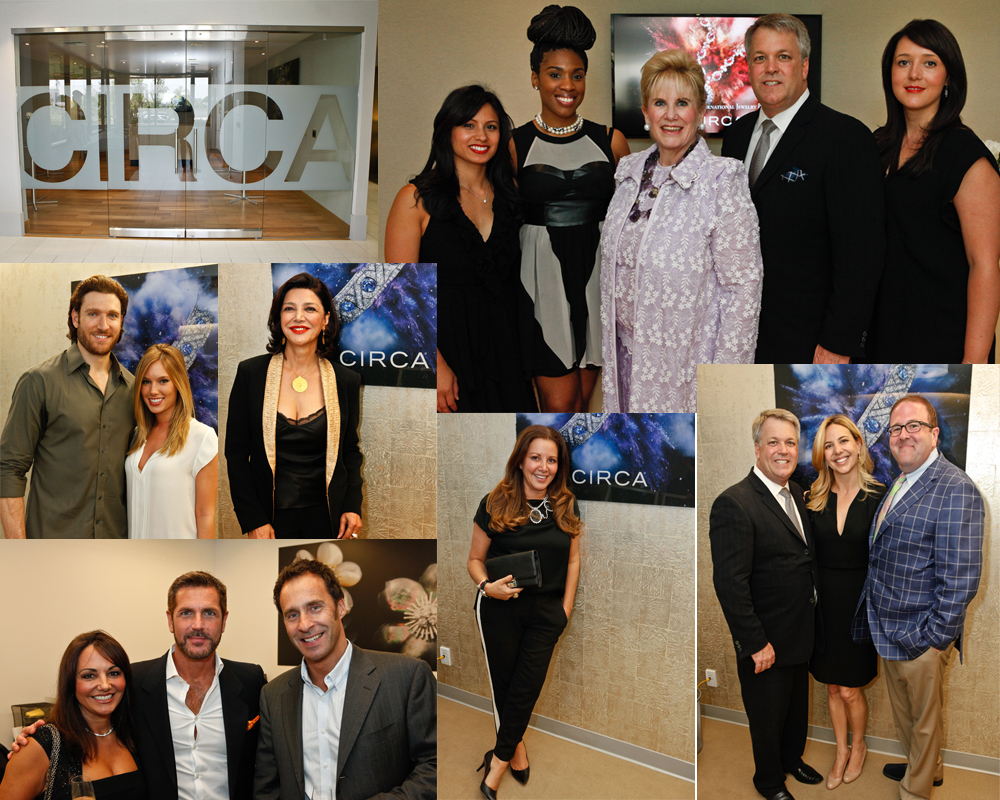 *CIRCA boutique, Sheena Santos, Cayce Maxey, Nancy Krasne, Wes Carroll, and Adriana Pearson; Peter Cornell and Hannah Whitfield; Shohreh Aghdashloo; Lisa Garratt, Robert Marinelli, and Bruce Garratt; Stylist, Deborah Waknin; Wes Carroll, Natasha Cornstein, CIRCA Director of Communications, and Jeffrey Singer