Tulum is always at the tip of our tongues when quick-thinking impulse trips are needed, especially after deadline-infused weeks of late nights and early mornings. Tulum, Mexico is the perfect destination for the stylish traveler and a favorite locale of well-known bloggers Shea Maria of Peace Love Shea and Courtney Trop of Always Judging. The group caught up with Who What Wear to give the inside scoop on where they stay, eat and play. But, we'll warn you. You just might be inspired to splurge on tickets stat.
Fashion bloggers not only have their swim style down, but they know how to make their vacation in Mexican hotspot Tulum Instagram-worthy. See their favorite hotels (those with secluded private beaches), the absolute best hideouts and the best eats in town.

Where to stay is easy thanks to Courtney Trop of Always Judging. "Jashita Hotel is my favorite place to stay while I'm in Tulum. It's a boutique hotel that is located twelve minutes outside the main drag of Tulum's hotels and restaurants. I prefer to stay here versus the other hotels in the busier area, because it's a short ride into town, and I would rather be secluded on their private beach."
When blogger Shea Marie of Peace Love Shea travels to Tulum, she stays at Ahau Tulum—and it's easy to see why. "Ahau Tulum is my favorite hotel in Tulum. Private palapa huts are literally on the sand, no shoes are recommended ever, and the staff becomes a second family. There are fresh coconuts in the morning and smoothies on the beach. You have to book early because there are only about 15 huts."
The word is in and Italian Restaurant Posada Margherita is hands-down the favorite restaurant among bloggers traveling to Tulum. Enjoy fresh fish with tomatoes and olive oil, pasta and pizza at this shabby-chic beach front restaurant.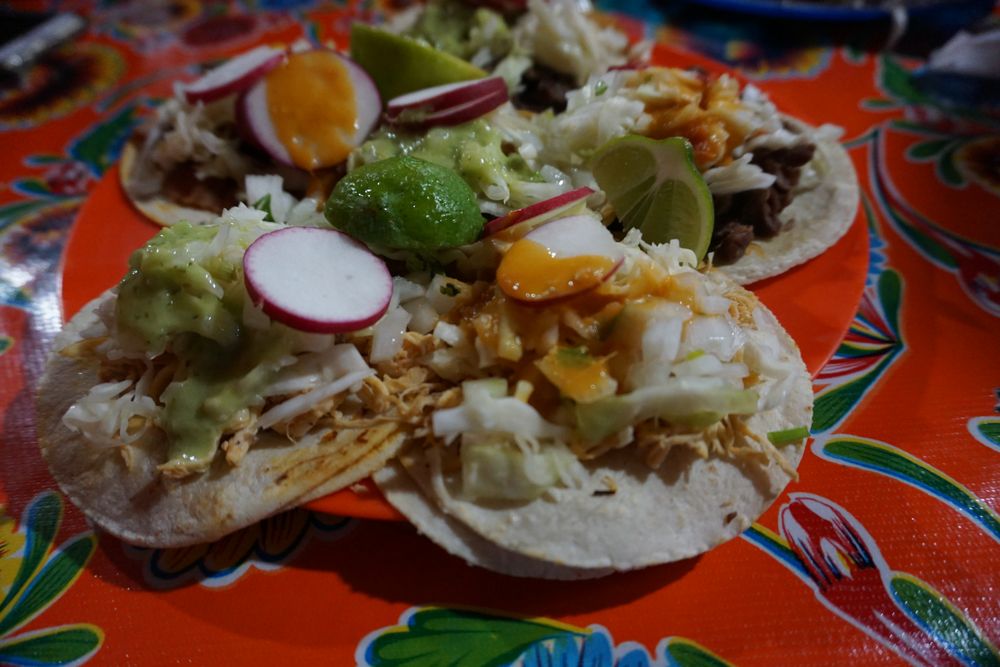 What we love about travel is living like a local and this is where the locals go. "We crowdsourced food recommendations from locals, and Antojitos La Chiapaneca was on the top of the list. It's a cheap, cheerful, and deliciously authentic." – Olivia Lopez of Lust for Life
Spending the day at Kanlum Lagoon is a must for anyone looking to completely unwind. Whether you're planning a relaxing swim or you want to snorkel the crystal clear waters, there's something for everyone. "Kanlum Lagoon is an unbelievable turquoise crystal clear lagoon where you won't find any tourists," says Shea Marie of Peace Love Shea.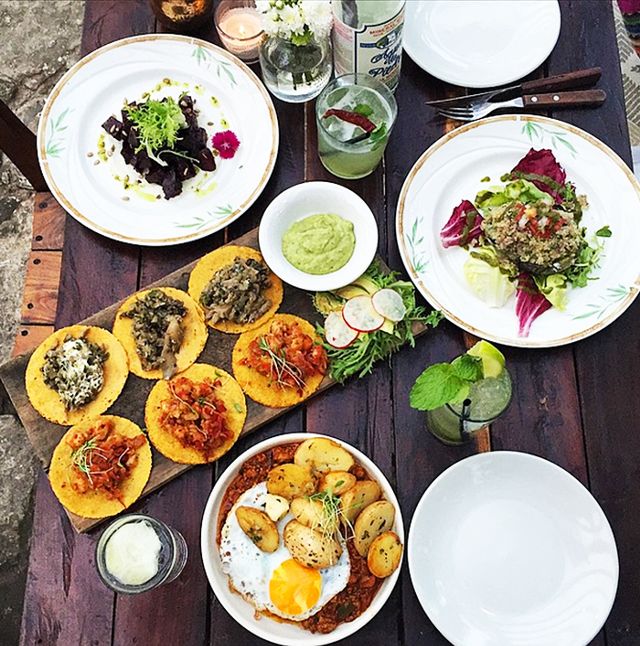 End your vacay on a high note with a trip to Gitano for Mezcal specialty drinks. "Mezcal is my favorite kind of alcohol, and Gitano is a Mezcal bar. Enough said. I had some of the best drinks I've ever had in my life here. The spicy ones were my favorite, but anything here is going to be A+. The owner is this cool hippie-dippie guy from Venice that moved to Tulum to open this spot." -Courtney Trop
Shop Our Favorite Beach Looks