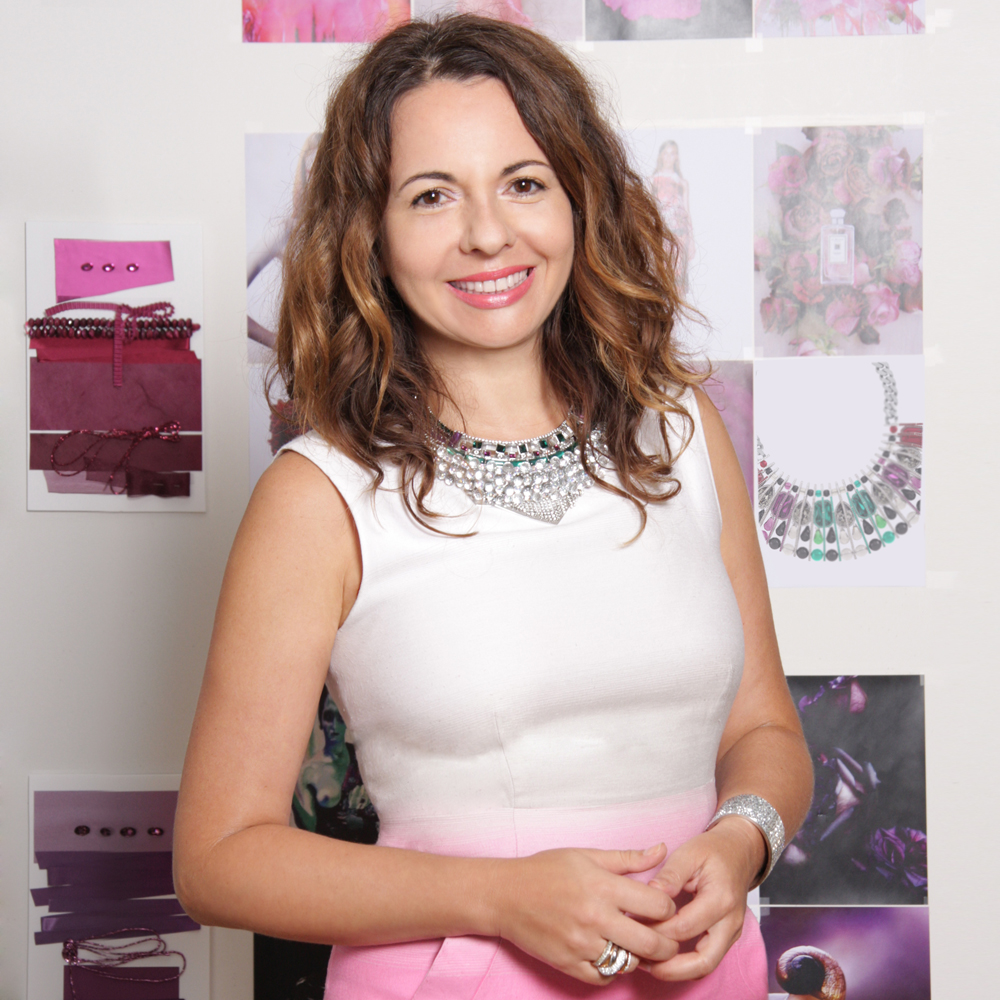 For Swarovski's Creative Director & Executive Vice President Nathalie Colin, no two days are the same. The Chic executive, who is based in Paris, recently unveiled her new book: MULTIFACE(T)S Style Yourself with Jewelry. The book delves deep into the world of styling jewelry and the many ways jewelry can be used to express yourself and show off your style. We caught up with Nathalie during her trip to Chicago to talk more about her book, look into her typical day overseeing Swarovski's design team, and what we must do in Paris if we only had 48 hours in the City of Light.
FACTIO MAGAZINE: Tell us about the book, MULTIFACE(T)S Style Yourself with Jewelry!
NATHALIE COLIN: "How should I wear jewelry?" Hearing this question so many times, I felt there was a real interest in finding out more about how you can use jewelry to express yourself, personalize your outfit, and bring some touch of sparkle into your everyday life. Jewelry has evolved a lot these past years and with this book, it was important for me to show that jewelry truly is a fashion accessory in its own right.
FM: As Swarovski's Creative Director, what does a typical day at the office look like for you?
NC: There is actually no typical day, and this is what I love about it. I travel a lot, be it for press presentations and events, market visits, campaign shootings. There are also different design phases throughout the year: the elaboration of the mood boards and inspiration when we start working a collection, the design process which can involve meetings with the design team to review sketches, discuss crystal stone placement, proportions and fittings when we have fashion shows.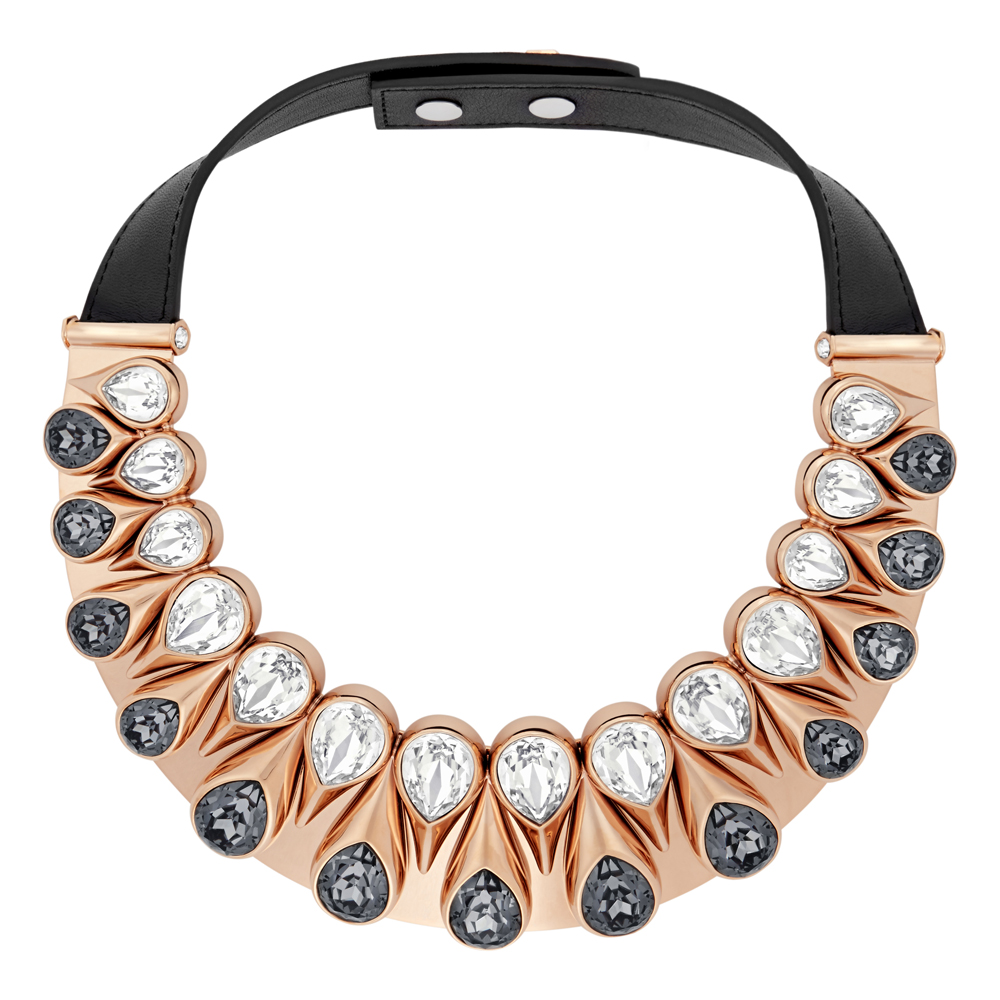 Swarovski's Dusty Necklace, $699, Buy
FM: What is your absolute favorite piece of jewelry from Swarovski and why?
NC: This is the most difficult question: every season I have my new crushes, even though I also have long-time favorites. For the FW15 collection, my favorites are the Dusky necklace and bangle, which beautifully feature drop shaped crystals on rose-gold plated metal, in quite an eye-catching style. The Dramatic necklace is also a favorite of mine from this collection. It instantly brings a sophisticated glamour to an evening look but can also be a twist for a really casual outfit.
FM: Who are your style icons?
NC: Diana Vreeland is a true inspiration to me. Beyond her style, I admire her audacity, visionary and daring qualities. She was so ahead of her time!
FM: What is one of your biggest tips for styling jewelry?
NC: Banglemania definitely is a major tip and has even become a must-have silhouette. My other tips include pendant layering, by playing with different lengths to create a personal mix, and ring stacking which I practice a lot. Wearing thin rings, like the Vittore rings, on different fingers. Last but not least, I tend to wear a lot of round-shaped necklaces which finish the outfit by bringing light around the face.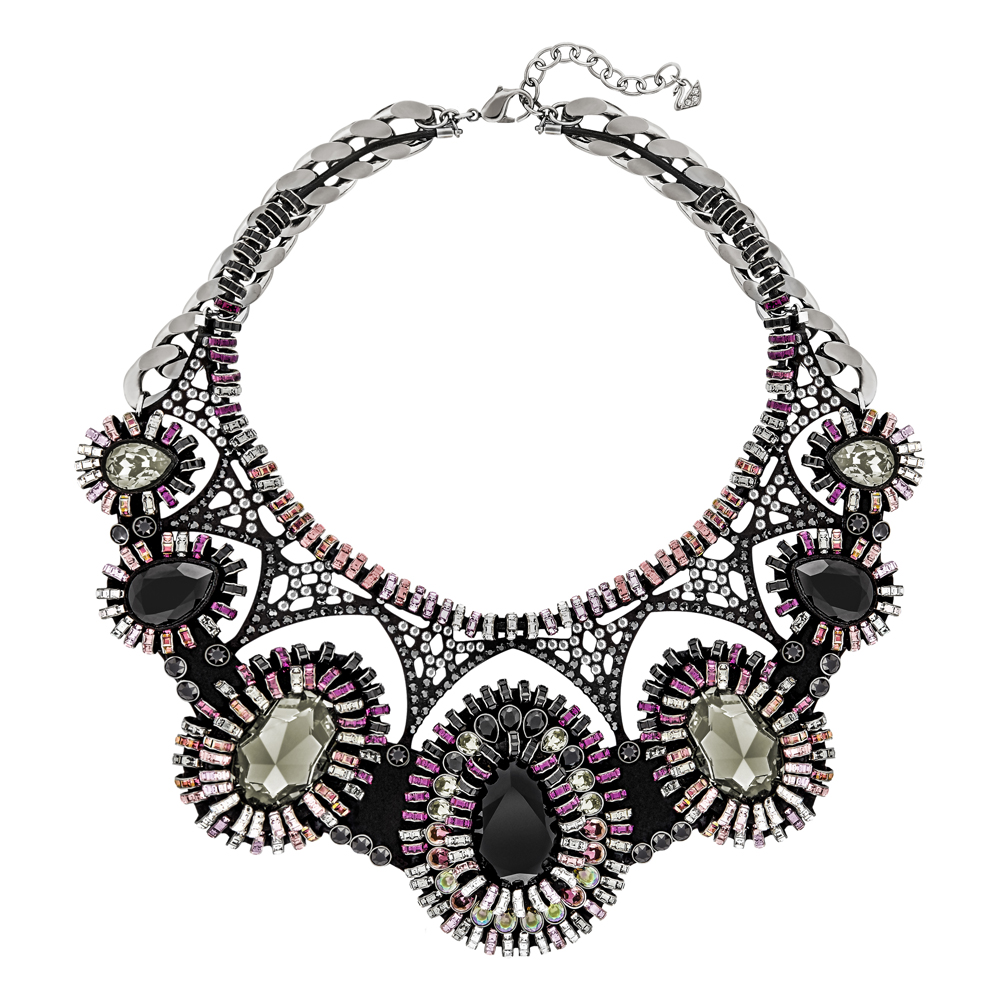 Swarovski's Dramatic Necklace, $799, Buy
FM: We have 24 hours in Paris, what must we do?
NC: Go for a coffee at Le Musée de la Vie Romantique, one of my favorite spots on the weekend. Next, visit Colette and L'Eclaireur for their great selections, Galignani bookstore, have a walk on Ile Saint Louis and to complete the visit tour, a cruise on the Seine with typical Bateaux Mouche.
FM: What are you top 5 beauty must-haves?

Crealine H2O water
lip moisturizer (lucas Paupauw from Australia)
Untitled Fragrance by Margiela

FM: Describe your perfect day.
NC: I would go and see an exhibition or visit my favorite museums, including Palais de Tokyo and Le Musée du Quai Branly. I would stop by Le Musée de la Vie romantique for a tea, and would walk in my neighborhood visiting my favorite stores, including food stores, like Causses for instance. I would then cook a good meal with lots of herbs and spices for friends at home, with Bowie playing loudly!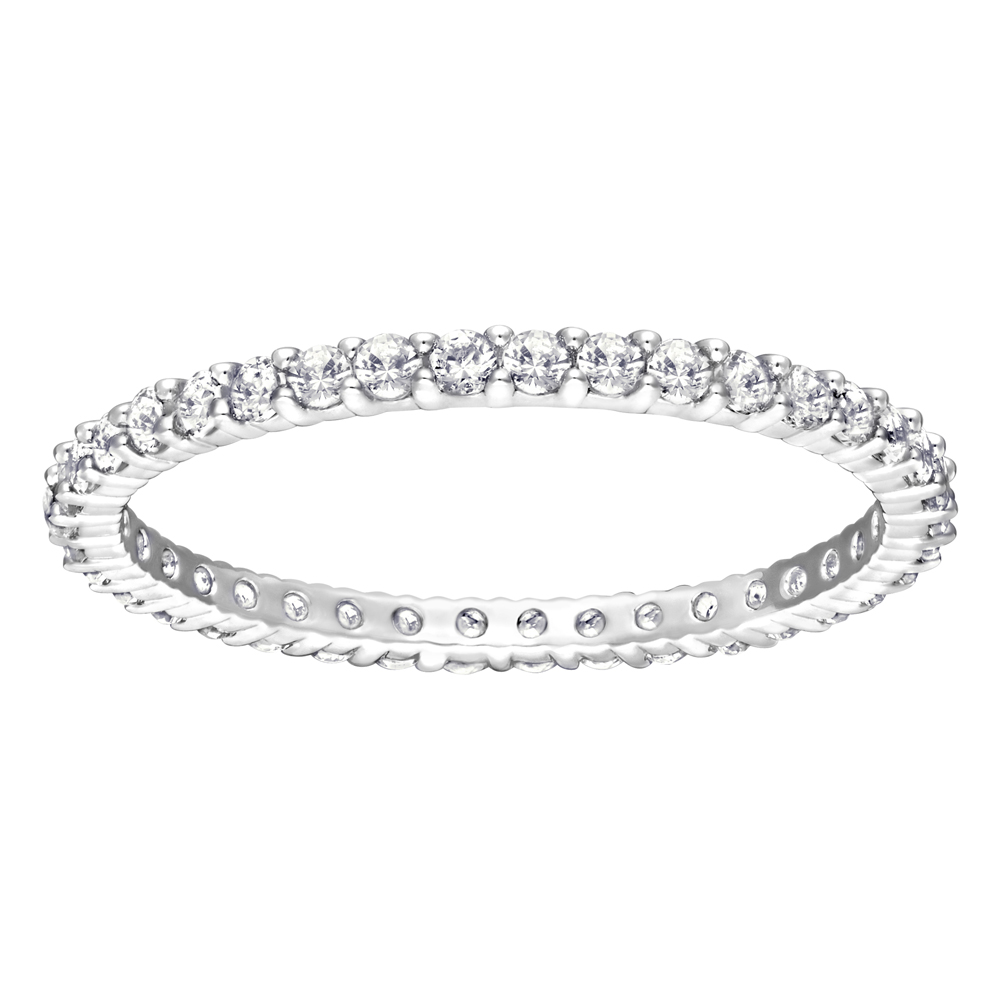 Swarovski's Vittore Ring, $75, Buy

FM: Where is your favorite place to travel?
NC: I always had a special thing for Asia, I even lived for two years in China. Vietnam and Thailand are my favorites to disconnect and relax, and Japan, Korea and China are incredible sources of inspiration.
FM: What are people surprised to know about you?
NC: I always buy things in TWO and this has become a joke at home. I do not think about it, it just comes natural for simple daily ingredients or fashion shopping. Two bottles of detergents, two sweaters of similar shape but different colors, two lipsticks in the same color, even two pairs of the same stilettos.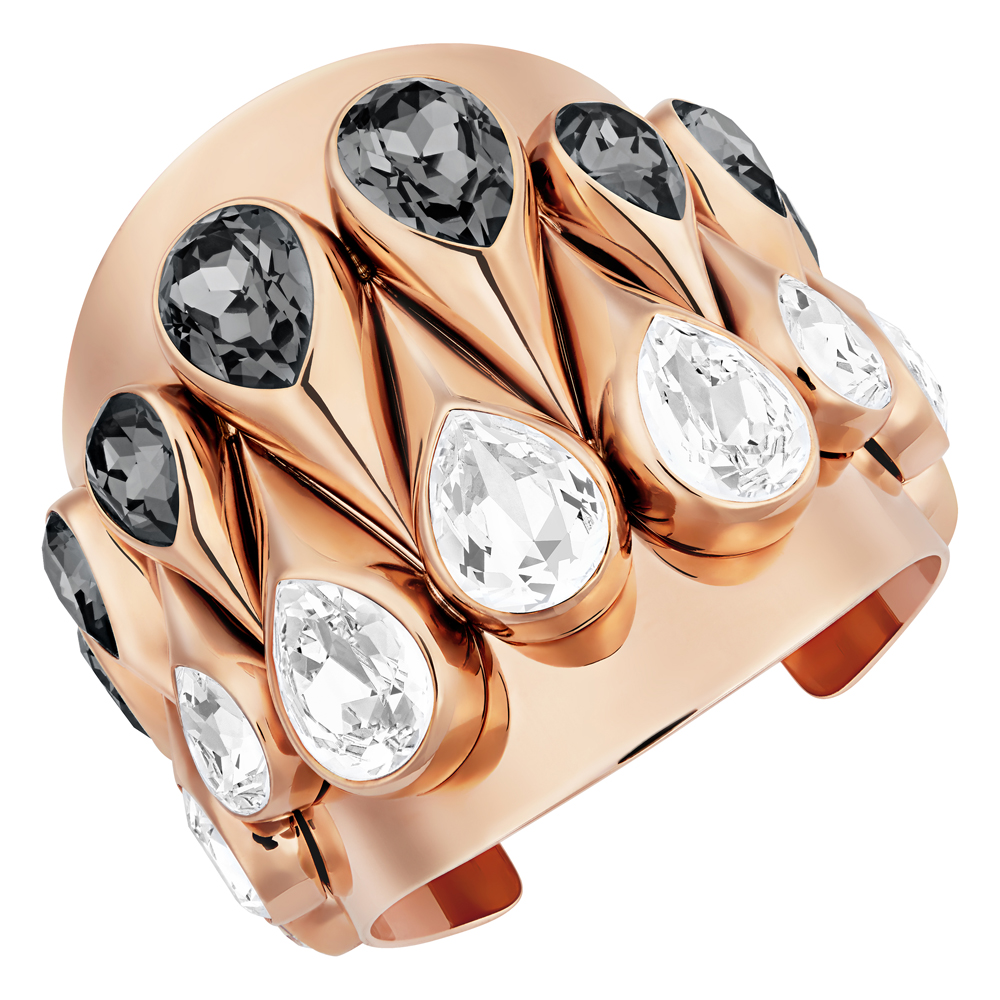 Dusky Cuff, $499, Buy
Shop her beauty must-haves!