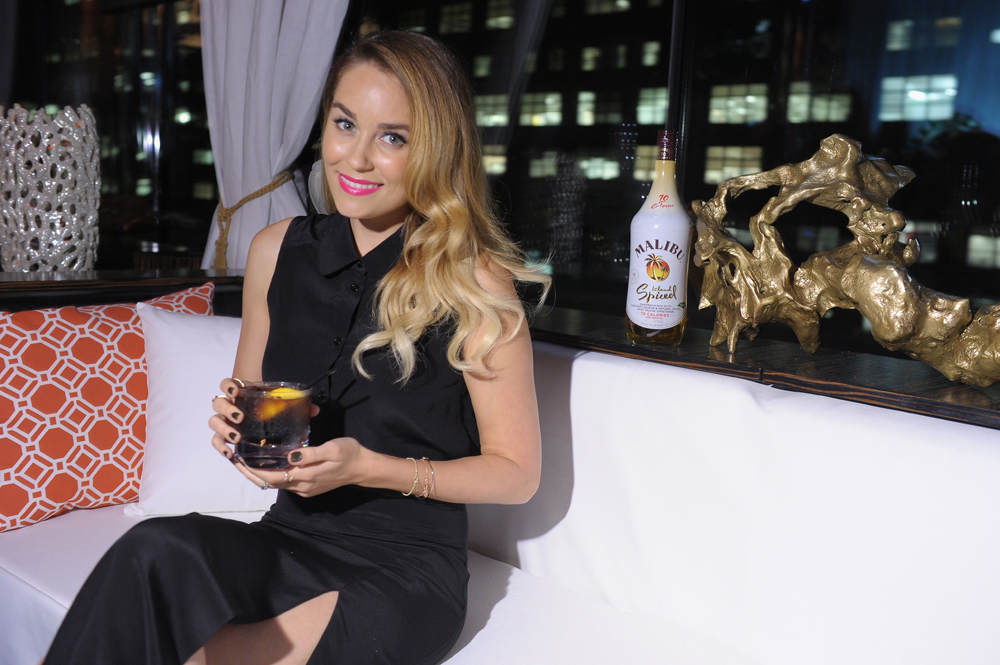 On Tuesday, May 7th, the renowned rum, Malibu, presented their new Island Spiced collection with a guest appearance of their new spokeswoman, T.V. personality, author and designer, Lauren Conrad. Attendees enjoyed a hip night at the lovely PH-D at Dream Downtown hotel in New York City, where the event took place standing before one of the best views in the city. Charming servers were making their way around the party with hors d'oeuvres including bite sized hamburgers, delicious bruschettas, and mini cheese sandwiches to be dipped in a creamy tomato sauce. Other alluring cocktail servers dressed in cute all white dresses were strutting around with refreshing Malibu Island Spiced tropical drinks that immediately transferred you to a sandy beach somewhere.
The always-fashionable Miss Conrad recently teamed up with Malibu, and though she made a subtle entrance into the party, her presence was definitely glowing. She wore a seductive, collared, black dress with two thigh-high slits, strappy neutral sandals, and bold pink lips; her hair looking perfect in glamorous 1950s waves. Surrounded by friends at her table the lovely California girl, looking bronzed and beautiful, promoted the new Malibu Island Spiced Rum.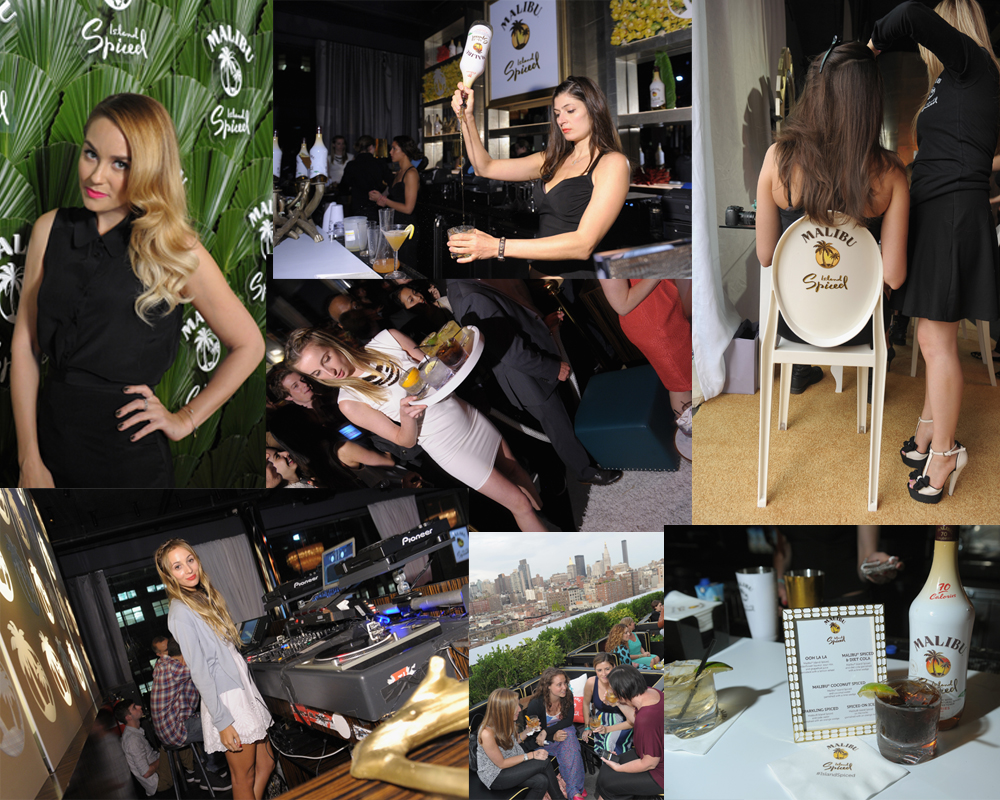 We thought you might want to try some of our favorite Malibu Island Spiced Rum drinks at home!
OOH LA LA
MalibuIsland Spiced
Elderflower liqueur
Sour Mix
Grapefruit Juice
Garnished with a lemon wheel
MalibuSpiced and Diet Cola
MalibuIsland Spiced
Diet Cola
Garnish with a lime wedge
Malibu Coconut Spiced
MalibuIsland Spiced
Coconut water
Garnished with a lime wedge
Sparkling Spiced
MalibuIsland Spiced
Soda Water
Garnished with an orange wedge
Spiced on Ice
MalibuIsland Spiced on the rocks
Garnished with an orange twist
-Natalia Aguilar